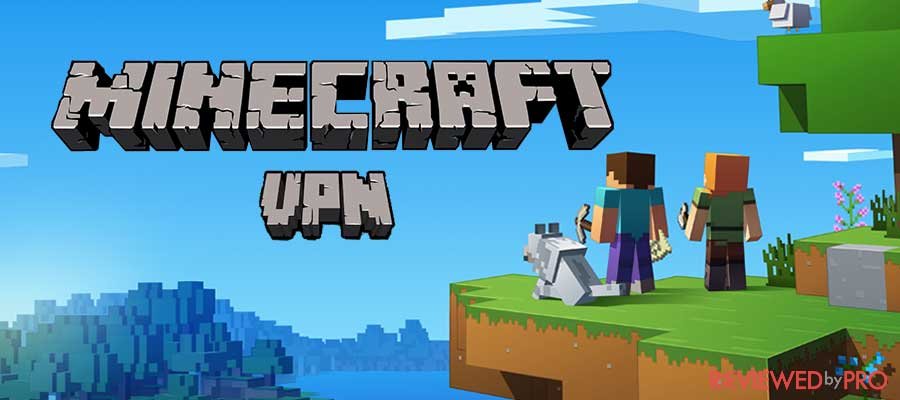 best vpn for minecraft
In this article we are going to talk about how to remove IP restrictions and access Minecraft[1] servers with the best VPN[2] for Minecraft.
Minecraft is, without any doubt, the most popular games on the planet, with 176 million copies sold across all platforms. Each day the game collects millions of views on platforms like Twitch and Youtube and attracts thousands of new gamers of all ages worldwide.
Minecraft is an online 3D role play game, which was developed by Swedish programmer Markus Persson in 2009 that allows you to craft objects in a virtual world, with the help of lego-styled blocks. Moreover, you can explore the whole universe of the game, interact with fellow gamers, gather resources every day, and fight using them.
However, the growing popularity and significance of the game have made it into a target. Due to which Minecraft is not allowed in some areas of the world, hackers can hack your game account, and you might not be able to play it in your school or office.
Luckily, a VPN offers a safe way to overcome all of the stated issues. Stay and Read our complete guide of the top 5 VPNs for Minecraft in 2019.
To save time we have summarized the unique features of the best VPNs for playing Minecraft:
ExpressVPN: 3,000 high-speed servers in 160 locations in 94 countries at $6.67/month.
NordVPN: 5200+ super-fast servers in 60 countries at a price starting from $3.49/month.
CyberGhostVPN: Romania-based VPN with over 5700 privately-owned servers in 90+ countries at only $2.75/month.
ProtonVPN: Swiss-based VPN with super tight security protocols and over 560+ servers across 43 countries available at only $8/month.
VyprVPN: Over 200,000 privately-owned IP addresses with server networks in 700+ locations, VyprVPN is available at $5/month.
5 best VPNs to bypass IP bans for Minecraft
After sorting out the necessary information on what you want from your VPN, the next step is to check the best available VPN providers and compare their features with your requirements. We have collected a list of the best VPNs that would enhance your Minecraft gamine experience with no issue whatsoever.
1. ExpressVPN – fast and secure VPN for many purposes, including and Minecraft
Official website
www.expressvpn.com
Rating
  (Excellent – 4.8/5)
Available applications
 
Money-back guarantee
30-days
Price from
$6.67 (-49% deal)
Visit website
More information
ExpressVPN review
ExpressVPN's widespread coverage makes it the best VPN available to play Minecraft in the market today with more than 3,000 VPN servers in 160 locations in 94 countries worldwide. Not only does it allows you to watch content from anywhere you like across 5 devices simultaneously, but it is also available on multiple platforms, including Windows, macOS, iOS, Android, Linux, and smart TVs.
The VPN's anonymous browsing feature, along with IP masking, makes it impossible for snooping eyes to keeps tabs on your activity. Furthermore, added security incentives like AES-256 encryption, no activity logs, killswitch, and privately owned servers ensure that your game/device is safe and secure from any DDoS or ransomware attack.
For Minecraft gameplay, ExpressVPN offers quality internet download/upload speed with guaranteed zero lags and no bandwidth limit. If you ever require any technical assistance regarding the software, then its live customer support service is obtainable 24/7 to help you out in times of crisis. With a 15-month subscription plan, including 3 months free, you can acquire the VPN at just $6.67 per month.
2. NordVPN – one of the most secure VPN on the market that offers many IP addresses in the US. Suits perfectly for Minecraft
Official website
www.nordvpn.com
Our Rating
(Excellent – 4.9/5)
Available applications
 
Money-back guarantee
30-days
Price from
$3.49/month (-70% deal)

Visit website
More information
NordVPN review
No one other than NordVPN comes in close in tackling the extensive server coverage of ExpressVPN, which is available across 5200+ servers in 60 countries around the globe, covering every primary Minecraft server in the process.
Its super-fast speed guarantees uninterrupted gameplay with low ping. NordVPN allows 6 devices to connect at once under one username on every notable platform such as Android, Windows, macOS/iOS, Linux, and Smart TVs so that you could play Minecraft while traveling, working, or sitting at home.
Its unique "CyberSec" features blocks fishy websites and skips malware-ridden ads. Moreover, it avoids botnet control, which safeguards your game and device from a DDoS attack by detecting the bot and cutting the communication between it and the device. Furthermore, its "onion over VPN" feature offers the chance to "The Onion Router (Tor)" combined with the security of NordVPN's tunnel.
In addition to that, NordVPN thrives in providing privacy by keeping your IP address private and offering military-grade encryption with an automatic kill switch. It also does not keeps any logs of your activity and protects from DNS leakage.
And if you require any assistance from the customer care staff, then they are available at your disposal 24/7.
Your online payment info is also safe with NordVPN, as it provides the option to purchase the VPN in Cryptocurrency(Bitcoin). With 30-day money-back guarantee, you can get different plans of NordVPN starting from $3.49 per month.
3. CyberGhostVPN – cheap VPN from Romania, that can change your IP and remove Minecraft IP ban
Official website
www.cyberghostvpn.com
Rating
  (Great – 4.5/5)
Available applications
 
Money-back guarantee
45-days
Price from
$2.75 (-80% deal)

Visit website
More information

CyberGhost review
With more than 5700 servers in 90+ countries, Romania's CyberGhostVPN is probably the most underrated and innovative VPN on the list for playing Minecraft. The VPN offers security with 256-bit military-level encryption, hides your IP address and identity, and has a strict no-logs policy.
CyberGhost VPN provides super-fast internet with unlimited traffic and bandwidth, which is essential for streaming Minecraft along with a powerful and friendly interface that is great for both new and old users of the VPN.
Other than offering the means for free-flowing gameplay, crucial CyberGhost security features include an OpenVPN, L2TP/IPSec tunneling protocols, kill switch, and DNS-leak protection to tackle any DDoS/Ransomware attack.
You can use CyberGhost all the notable and lesser-known platforms, including fireTV/fire Stick, Google Chrome/ Mozilla Firefox, and Android-based smart TVs. Besides, under a regular subscription, you can connect 7 devices with one account and use it at any time.
With a 45-day money-back guarantee and free trial on different platforms, you can get the VPN for as low as $2.75 per month. And if you are hesitant about releasing your payment information on the internet, you can easily purchase CyberGhost with Bitcoin.
4. VyprVPN – excellent price and quality ratio for gamers. Get unbanned in any game.
Rating
(Good – 3.9/5)
Available applications
Money-back guarantee
30-Days Money Back Guarantee
Price from
$ 5.00
More information
VyprVPN review
VyprVPN's guaranteed high-speed internet makes it the standout among other VPNs when it comes to playing online games like Minecraft. In addition to that, it offers more than 200,000 privately-owned IP addresses with server networks in 700+ locations across Europe, North America, Africa, Asia, and Oceania.
Its "Chameleon" feature allows Minecraft gamers to play the game with ease, which uses a traffic scrambling technique to fool the servers of Minecraft, that are always on a lookout for fake IP addresses and servers.
Not only that, VyprVPN's 256-bit encryption, DNS leak protection, no-log policy, and a personalized kill switch makes it the best VPN to ensure safety from online attacks and prying eyes.
You can use the VPN on up to 5 devices with one account at once on different platforms, including Windows, macOS, Linux, Android, and iOS devices.
With a 3-day free trial period and 30-day money-back guarantee, VyprVPN's 5-device plan is available at the price of $5 per month, while you can get the 3-device package at just $3.75 per month.
5. ProtonVPN – VPN solution from Switzerland that works super fast in the United States and also is capable of bypassing Minecraft IP restrictions
Rating
   (Good – 4.3/5)
Available applications
 
Money-back guarantee
45-days
Price from
$4.00

More information
ProtonVPN review
From the makers of Proton Mail in Switzerland, Proton VPN is perhaps the safest VPN one could ask for, mainly because of the country's amazing user-data protection laws.
With 560+ servers across 43 countries, ProtonVPN goes way beyond in providing security for your internet activity with AES-256 encryption to safeguard network traffic. Moreover, the forward secrecy feature makes sure that your encrypted traffic does not get into the wrong hands and gets decrypted later. Besides the handy killswitch option, DNS-leak protection and no-log policy more than make up for the VPN's limited servers.
ProtonVPN's blazing high-speed servers provide the necessary means to play Minecraft online with high-speed servers with each server providing a minimum of 1 Gbps bandwidth. ProtonVPN's modern interface allows you to play Minecraft on 10 devices simultaneous under a single account across platforms including, macOS, Windows, Linux, Android, and iOS.
With a 30-day money-back assurance, you can get ProtonVPN's most popular plan for only $8 per month.
Minecraft is banned in many places and locations
Minecraft is a well-renowned name in and outside the gaming community, which offers the players to play the game in any place they want, such as a school, library, office, or even a bus through mobile accessibility. Understanding the addictive and distracting nature of the game, many administrations do not allow the game on their premises and have placed IP bans on their networks.
Further than that, due to specific geo-restrictions[3] and other government-level sanctions, you may perhaps be unable to play the most loved game in the world in your country or state, which can get extremely frustrating.
Fortunately, all is not bad if you are an avid fan of Minecraft as thanks to evolving modern-day technology, you can bypass each blockage and access the game from anywhere you like.
VPN is a perfect solution for unblocking Minecraft by removing IP restrictions
If you want to access the limitless features of Minecraft and somehow can not go through with it due to several reasons, through a VPN, you can gain the necessary freedom to play the game.
A virtual private network or VPN not only creates a private encrypted gateway for your data, but it also gives complete anonymity to your online information, and identity to make the experience all the safer. If you intend to play Minecraft in a much more competitive server, then with a VPN, you can choose whatever server you want with the fastest connection speed available.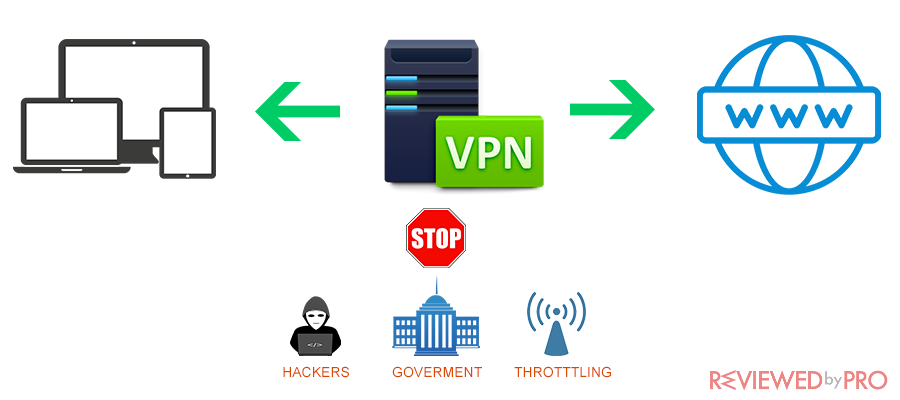 With the growing market value and user-base of online gaming, there is an alarming increase in ransomware[4] and DDoS attacks[5] around the globe, with gamers losing their gaming accounts and valuables. A VPN is your best shot at avoiding such an attack by cybercriminals, which gives you the option of using the killswitch to stop all internet traffic and a protective cover from any surveillance.
A VPN is your best shot at avoiding attacks by cybercriminals
As Minecraft is also available on your mobile devices, there may come a possibility when you may use a public Wi-Fi hotspot to play the game, which is the favorite hunting ground for Wi-Fi snoopers/hackers. A VPN prevents them from hijacking your device for data theft or fraud.
Other than that, if you feel that you are unable to play Minecraft due to government IP bans, then you can easily select a nearby server with no censorship to the play at high performance. It is why a VPN is an essential thing to have, which not only offers you protection but allows you to access content that you thought were unchartered waters before.
The essentials of a VPN to play Minecraft online
Before deciding to get a VPN for your online gameplay, it is essential to compare your budget, expectations, and needs with the features and cost of the intended VPN. One of the critical things for an online gamer, nevertheless, a Minecraft player, is fast internet speed, and the other is the server coverage of the VPN. Read this section to learn what characteristics a VPN must-have to enable a fantastic gaming experience.
Internet Connection Speed – There is no such thing as online gaming without a proper functioning internet. A slow internet offers nothing but trouble, including frequent disconnection from the servers and high latency. It is a known fact that VPNs tend to slow down the upload/download speed of the internet. However, there are some programs in the market that not only provide stability to the internet but can also increase its speed. Make sure to check the internet connection speed of different VPNs before finally getting one.
Security and Privacy Choices – We watch it every day where a notable game streamer falls victim to online hacking, such as a DDoS attack, which is extremely unfortunate. VPNs understand this concern and consider privacy and security their number one priority, which is why they provide military-grade 256-bit encryption[6] to ensure safety.Other than checking the type of encryption the VPN is offering, you should check the provider's country of origin, like many states in the world offer such providers with tax breaks in exchange for information regarding a user's activity. It is not strange that many free or cheap VPNs in the world hail from China, which has one of the harshest censorship laws on the planet.
Server Coverage – Although Minecraft is one of the most accessible games in the market, which is available all across the globe, you might still find some trouble accessing its content online. It is mainly due to government restrictions on specific IPs and some rare geo-blocking. During the hunt for a suitable VPN, it would be wise to check the server coverage of the software and how it bypasses government restrictions and surveillance.
Supported Platforms for Minecraft – Due to it being the most downloaded video game in the world, it was only natural for Minecraft to provide coverage for every known console and operating system in the market. Minecraft is available across a variety of platforms including, iOS, Android, Windows, macOS, Linux, FireOS, PS4, Xbox, and much more. Although many VPNs only provide native apps for the more prominent OSs, there is a way around to use a VPN on an alien device through Wi-Fi hotspot using a computer or cell phone. You should check the app coverage of the VPN to ensure convenience.
Reliable Customer Support – A reliable customer support system separates a company from mediocrity. One should assume that the majority of the consumers of a VPN do not have the necessary technical knowledge to operate the various features of the software, that is where the provider's customer support staff comes in. They provide a much simpler way to bypass any technical problem when needed. It is also essential for the service to be available at all times(24/7), so make sure to check that.
Budget – Crafting a suitable PC for online gameplay and purchasing any game can get costly. However, you should realize the importance of getting a VPN for gaming and buy one, as there is no cost on safety. But you should compare the price of the top providers in the market with your budget and make the decision smartly. Other than that, the VPN providers continuously provide discounts and care packages for the convenience of their customers.
Do not use a Free VPN for gaming
It is a well-established fact that your data is always vulnerable online as long as you don't take the necessary action in securing it. With that said, a free VPN, other than offering to mask your IP address, does not guarantee safety from online DDoS/Ransomware attacks from cybercriminals.
Additionally, if you intend to use a VPN to provide a safety net for an uninterrupted Minecraft gaming experience, then opting for a free VPN is the worst possible choice, which slows down the internet speed. Besides, a free VPN is riddled with annoying ads and sometimes malware, which could ruin pretty much everything for you.
| | | |
| --- | --- | --- |
| Options | free VPN | paid VPN |
| Changes your IP | ✔ | ✔ |
| Unlimited bandwidth | ✗ | ✔ |
| Fast internet connection | ✗ | ✔ |
| No-logs, no tracking | ✗ | ✔ |
| No annoying ads | ✗ | ✔ |
| Millitary-grade encryption | ✗ | ✔ |
| Wide range of server selection | ✗ | ✔ |
| Customer support | ✗ | ✔ |
Final Thoughts
If you are good at playing Minecraft and play it on both your smartphone, console, and PC, then purchasing a VPN is your best bet, which certifies complete privacy and security. Even a slight bit of slip up could bring DDoS attack into play, which could destroy all of your hard work.
Other than enhancing the skill and opening doors to play Minecraft, a VPN offers the simplest way to unblock content, which is not available in your region.
After reading this article, you now know the origin of a VPN, why you need a VPN to play Minecraft, and the ways to analyze certain aspects of the software before buying one.
It is easy to setup a VPN for playing minecraft
Downloading and installing a VPN only seems daunting, but it is one of the most uncomplicated things to do on a computer or any digital device. Here is the step-by-step guide to set up a VPN and beat the Minecraft IP ban implemented in your school or office:
Visit one of the our recommended VPN service provider's website
Sign up for your favorite VPN and download its native app on your PC.
Once you install it, enter your login credentials and connect to any server you want.
Log into your Minecraft account. From there, you should be able to bypass geo-restrictions and play the game without any outside interference.
You can use a VPN not only for playing minecraft
A VPN offers more than just unblocking any banned website or hiding your IP address. Here are some of the other places where you can make use of a VPN:
Torrenting: Torrenting is a file-sharing technology where many users connect and share files by ignoring any piracy law and not relying on a single platform for downloading files. Moreover, torrenting allows you to access any movie, TV show, and software you like for free. However, Torrenting is considered to be illegal in most of the developed world and is a punishable offense, which is why using a VPN to access Bittorent is wise, which gives you the chance to download content on your system without any fear.
Online Streaming: Netflix US and UK is rich with media content, which is not available on different regional Netflix sites. Furthermore, services such as Hulu, Disney+, and Amazon Prime Video are only accessible in limited areas, preventing users from the rest of the world from using them. If you have an account on any of the streaming services mentioned above and intend to watch their restricted content, then a VPN is your guardian angel. With a powerful VPN, you can watch shows/movies on Netflix US in 4K resolution, without any fear of getting caught by the site's central servers.
Online Shopping: Rates of similar items are not linear in different regions as multiple economic factors play a part in determining the final price of the object. Using a VPN permits you to purchase the thing you want from a different region at a much lower rate. If your country does not have shopping festivals like "Black Friday" or "Boxing Day," then you can quickly use a VPN to change your region and buy items at discounted rates.
Recommended VPNs
Options
Location
B.V.I. Islands
Panama
Romania
Servers
3000+
5000+
3500+
Countries
160
60
60
Supported devices
5
6
7
Torrenting

✔

✔

✔

U.S.Netflix

✔

✔

✔

Encryption and protocols
AES-256

✔

✔

✔

OpenVPN

✔

✔

✔

PPTP

✔

✔

✔

L2TP

✔

✔

✔

SSTP

✔

✔

✔

IPsec

✔

✗

✔

Internet connection speed

Download speed
83.15
72.33
71.10
Upload speed
35.18
48.18
36.45
Security features
SSL

✔

✔

✔

No-Log

✔

✔

✔

Kill Switch

✔

✔

✔

Ad-Blocking

✔

✔

✔

Double encryption

✗

✔

✗

IP Leak protection

✔

✔

✔

Operating systems
Windows

✔

✔

✔

Mac

✔

✔

✔

Android

✔

✔

✔

Linux

✔

✔

✔

iOS

✔

✔

✔

XBox

✔

✔

✔

PS4

✔

✔

✔

Browser extension
Chrome

✔

✔

✔

Firefox

✔

✔

✔

Other features
Router support

✔

✔

✔

Free version

✗

✗

✗

Accepts Bitcoins

✔

✔

✔

Money back guarantee
30 days
30 days
45 days
Read a review
review
review
review
Paid version from
$6.67/month
$3.49/month
$2.75/month
Try
About the author
References