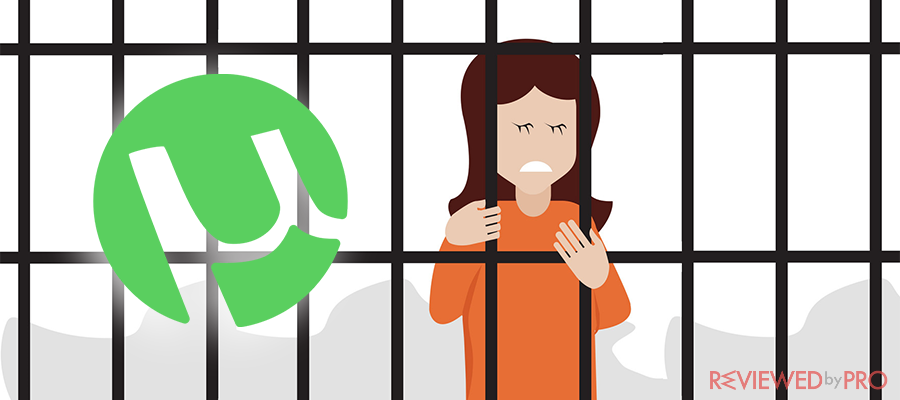 Is torrenting legal
This article shall describe how torrenting works, and why it is so popular among the public. It shall also cover the question is torrenting illegal, the legal risks of torrenting, and the occurrences as a consequence of torrenting.
If you want to stay private while torrenting use a VPN:
ExpressVPN – offers 3000 servers to access all torrenting sites and remain invisible while being online.
NordVPN – overs more than 1500 out of 5000+ servers in North America for fast and safe torrenting.
CyberGhostVPN – not only offers excellent security measures but also can bypass geo-restrictions for safe torrenting
In 2016, TorrentFreak declared popular HBO show Game of Thrones to be the world's most torrented show for the fifth year in a row. Today it is still the most torrented TV show in the world, with an estimate of 400K downloads of the seventh season being simultaneously shared among torrent users. This puts it above The Walking Dead and Westworld, two television shows that enjoy extensive downloads via BitTorrent.
Let's find out Is torrenting illegal?
Downloading various forms of entertainment media is not a new phenomenon. BitTorrent was introduced in 2001, providing internet users with a new kind of software to download and share files. It's no surprise that concerns over the legalities of torrenting and file sharing, in general, can strike the wider public.
Leeching and Seeding are also illegal activity
Torrenting is achieved through people individually downloading and storing entertainment media on their computers. This can include music, movies, and TV shows. They then share them with other users (peers) via processes known as leeching or seeding. Rather than downloading an entire movie, torrenting involves downloading lots of small files (known as 'packets') that compromise the larger file. This is done over a peer-to-peer network (P2P). Those packets are then shared with other torrent users, via the process of seeding.
It is considered 'piracy etiquette' to both leech and seed, although the latter is viewed as more immoral than the former by the authorities (but more on that later). When a user leeches the files compromising the pirated material, those packets are then shared and downloaded by other leechers.
Once the download is complete, your torrent software begins sharing the files with other leechers (i.e., other people who want to download the material). Thus, you become a 'seeder' as you are now giving other users access to the files. Sharing files is at the heart of torrenting, as it is an anonymous system where users share entertainment with one another.
Illegal downloading of data is treated as theft and crime
The main advantage of torrenting is that it is free. In an age where music, movies, and other forms of entertainment are circling the internet, everybody wants access to free content. It is also a relatively straightforward process if one has access to the internet and a suitable software program such as BitTorrent installed on their computer. Moreover, if you become disconnected from the internet via a torrenting download, or your PC shuts down, then the file is not lost as you will be able to pick the download right up from where you left off.
Besides, the peer-to-peer torrent network makes torrenting harder to trace by the government. This is because there isn't one central server hosting the files via a P2P torrent network. Typically, when one is downloading a movie or TV show, the file is downloaded via one single server. But torrenting works by splitting up the files into packets, which are then shared across a P2P network. Thus, it is harder to trace the file origins (although people can be caught, which will be covered below).
Torrenting is usually safe via specific torrenting programs, such as uTorrent and BitTorrent, which are two of the most commonly used torrenting applications. It is recommended to check the reviews and comments before downloading a file via a torrent, and a safe torrent won't bring harmful malware and viruses to your computer.
Torrenting is not an illegal activity
Torrenting is not an illegal activity. It can be used to share and download legitimate content and allows Linux operating systems to be available to users via torrenting. Sharing large files on freeware applications is an effective use of torrenting.
However, the primary use of torrenting, as given by the example of Game of Thrones, is the sharing and downloading of the unsanctioned copyrighted material. This is illegal under the Digital Millennium Copyright Act. uTorrent and BitTorrent are not illegal protocols but can be used to access copyrighted files from trackers.
Trackers are search engines that index torrented files, and some examples are ThePirateBay, Torrentz, or KickassTorrents. Trackers don't host any of the original data, they have links to the torrented files. Anyone can upload and download files to trackers, meaning users can access and share files with others.
As mentioned earlier, the critical component of torrenting is sharing. While accessing entertainment for personal use is generally ignored by the authorities, sharing copyrighted material is very much outlawed in most countries. It can be likened to purchasing illicit drugs for personal use versus selling illegal drugs to others. Distribution is considered 'worse' than consuming, and the government is more likely to instigate legal action against someone who is sharing and selling copyrighted material to others.
Copyright Trolls
In some countries, you run the risk of getting a court order by the government if caught torrenting. This includes; Germany, Japan, the UK, Finland, and France. Countries, including Portugal, Italy, China, Russia, and the USA, have shut down torrenting sites completely, making it almost impossible to torrent.
The government tracks down the whereabouts of individuals who torrent by hiring copyright trolls. Copyright trolls are specifically employed to track down pirates' illegal distributing content. They can sometimes pose as legitimate websites offering free content to download, and then monitor the IP address of the users who download the content.
Despite this, detection is difficult as thousands of online users illegally download media, so it is difficult to trace. In the UK, a person can be fined up to five thousand pounds or endure six months of imprisonment if caught downloading and selling the copyrighted material. The USA is even stricter; fines for distributing copyrighted music can go up to one-hundred-and-fifty thousand pounds, as well as spending up to three years in a prison cell.
Some major film companies, such as Hollywood, hire copyright trolls to track down people that may be stealing and distributing their content. Major TV shows and movies are often shared and downloaded via torrenters, as that is the main appeal of being able to access free entertainment, particularly new releases. Internet Service Providers (ISPs) such as Virgin Media and Sky can see who is sharing a file by monitoring the user's IP address, which then gets shared with copyright trolls. This is in place to catch out people who are sharing unsanctioned material.
Internet Service Providers Taking Action on illegal torrenting
In 2017, major UK ISPs (BT, Sky, Virgin and TalkTalk) collaborated on a piracy altering campaign titled 'Get Right.' This has been taking place for two years, with an estimated million emails having been sent out to users. The goal of the campaign has been to catch out people downloading unsanctioned content to encourage them to use legitimate servers when streaming content.
The campaign has only targeted P2P file-sharing networks, with a strong focus on BitTorrent. The email alerts are sent to people whose internet accounts are used to share copyrighted material via P2Ps.
ISPs use tracking companies to collect IP addresses surfacing on BitTorrent, which are then sent to the ISPs. They keep a note of addresses of repeated offenders and send them warnings, which can then lead to a court order as discussed above. Some ISP's e.g., Virgin Media, also block copyrighted content from being accessed on streaming sites to make it harder for users to download.
Some may argue that major corporations target poor university students who want to download their favorite TV shows and can't afford it. It can also be said that ISPs typically aim mild infringers rather than repeated infringers, as the overall purpose is to encourage casual users to stop sharing unsanctioned content.
Penalties for illegal torrenting
If caught, you can receive a settlement offer from your ISP via email. First, they threaten to sue for a considerable sum of money, but then agree to settle and negotiate payment at roughly 3% of the original penalty. This is in the hope that infringers are caught and prohibited from redistributing sanctioned material in the future. It is also more practical to agree to a settlement offer rather than go to court, as going to court is an arduous and costly process.
Some copyright trolls come directly to your door and employ scare tactics and intimidation. If contacted, it is best to seek legal counsel from a respected attorney who handles internet security and privacy.
There's a higher risk for those who frequently torrent and distribute sanctioned files, as opposed to those who do it occasionally. If done on occasions, the government is more likely to 'turn a blind eye' as they want to catch frequent pirates as it's likely those people will distribute and sell those files for their profit.
The best way to avoid legal ramifications is not to torrent or not torrent copyrighted material. Alternatively, if you wish to torrent, it is best to use a VPN, or torrent via the TOR network.
VPN can make your Torrenting invisible and "legal"
The only way to torrent safely is to use a VPN. VPNs hide your IP address, and some offer a Double VPN. This means that your IP address goes through two servers, so it's almost impossible to track your internet activity. Many torrenters use a VPN, and some (such as Nord VPN) have a P2P server inbuilt so you can connect to a VPN and use the P2P server.
A good VPN will encrypt your internet traffic, so your ISP won't know where you are coming from. You can also connect to other countries, e.g., if you are in the UK and want to watch a show in the USA, you can connect to a VPN via the USA, and your ISP will think you are coming from there. You can also enable a Kill Switch, which automatically shuts off your internet browser if the VPN unexpectedly pauses or stops.
Some of the best VPNs, including NordVPN, ExpressVPN, CyberGhost, and IPVanish, hide your IP address and don't log any of your online activities. Using a VPN, in general, is good because of data leakages and hacking that can occur, such as the Facebook-Cambridge Analytical Data Scandal. If you want to keep your personal information hidden online, it is best to use a VPN whether or not you choose to torrent.
Torrenting can be safer with TOR
Using the TOR (The Onion Router) network keeps data anonymous, and many VPNs connect to the TOR network as well. However, some internet users advise not to use TOR to torrent or file share. This is because while TOR is a secure way of browsing, torrenting clients still send your IP address to other peers using the TOR network. So if you use the TOR network when torrenting, always use a VPN to keep your IP address encrypted.
Furthermore, as torrent trackers allow anyone to upload and share files freely, there is no way of knowing who you are downloading the files from and who is downloading your files from your computer. Because TOR is an anonymous network that operates within the dark web, it runs the risk of users downloading malware and malicious viruses to their computers if downloading content via harmful applications. Thus it is crucial to check user comments and reviews on a torrenting protocol when downloading files. Positive reviews mean that the protocol is more likely to be safe to download from.
The difference in legitimate of Torrenting and Streaming
Some consider streaming to be a safer alternative to torrenting. This can be done via sites such as Kodi. Streaming is accessing content stored on another device in real-time, which is more reliable than torrenting because no files are needed to download to your computer and then be shared with other potentially dangerous users.
Watching pirated material isn't technically a crime as you're not downloading the content, you're just observing it. But uploading copyrighted material and sharing it onto streaming websites (e.g., putlocker, vodlocker, openload, solarmovie) is illegal. Many movies and TV shows are available to watch online via these websites. This is better for users who want to enjoy their favorite shows that aren't available on Netflix, rather than torrenting them.
Steaming transmits a video from a website to your device. However, it still logs the IP address, and could be monitored by your ISP to show you're watching pirated content (hence why a VPN should be used).
It is safer to avoid downloading newly released movies and TV shows, as that is when copyright trolls are most likely to be watching out for pirates. Older TV shows or films are safer to download as fewer people are going to stream them. Downloading sanctioned material is not condoned by the author of this article, but everybody is human, and so the best way to do these things is to use a VPN and stream rather than torrent.
Best VPNs for "legal" Torrenting
For those who do torrent regularly, it is crucial to invest in a high-quality VPN. Using a free VPN is typically not recommended, as free VPNs are much slower and less efficient. They also store and sell your data to third parties, which makes them particularly ill-suited to torrenting. Some of them also include advertisements, which free social media platforms such as YouTube or Facebook have built-in to stop users from paying for them. While this may be fine on a social media platform, it misses the point of a VPN, as this is software that is supposed to protect your digital footprint, not share it with advertising companies.
1. ExpressVPN – makes your torrenting invisible and legal
ExpressVPN has over 3000 servers in 94 countries, all of which allow peer-to-peer network sharing. It uses shared IP addresses to keep your user activity incredibly private. It also has one of the fastest internet connection speeds, making downloads that much quicker and easier to take place. ExpressVPN doesn't log any of its user activity, and its headquarters are based in the British Virgin Islands, enclosing optimum security. It also contains an internet kill-switch option, allowing your online business to stop if the VPN connection unexpectedly drops. This means you can resume the torrent once the VPN is reconnected.
2. NordVPN can Hide your IP and encrypt torrenting data
NordVPN is as excellent as ExpressVPN, and also includes an internet kill-switch and a no-logs policy, with headquarters in Panama. There is also a cyber-security add-on, which acts as a built-in anti-virus, thus protecting your software from malware and phishing attacks. Regarding P2P traffic, it is more limited than ExpressVPN as not all its servers allow P2P sharing. However, it has over 5400 servers in 60 countries, so you will undoubtedly be able to connect to a server that will enable P2P traffic.
3. CyberGhost VPN – not expensive and fast VPN service from Romania that makes your torrenting legal
CyberGhost is the fastest VPN of the four mentioned, making it the best for sharing large files over a P2P protocol. However, its P2P access is limited to around 25 countries, so it may not be the best option if you live in a country where it does not have P2P access. Nevertheless, it is another top-quality VPN and ideal for downloading large files due to its speed.
4. VanishVPN – suitable VPN service for torrenting, that supports P2P connections
IPVanish is arguably the most secure of the four, as it is self-owned by its service provider and operates internationally. Like Express VPN, P2P file sharing is allowed on all of its servers, although it has half the amount of readily available servers to connect to. IPVanish also offers additional protection for P2P users via its self-owned servers.
5. ProtonVPN – can guarantee secure torrenting and browsing from any country
Operating from Switzerland, a country which does not comply with the fourteen-eyes alliance or any other intelligence sharing coalition, and bound by the strict privacy protection laws, ProtnVPN is a must for the person who wishes to be anonymous online. Although it has a small network of 586 servers in 44 countries, all of them provide super-speed internet, and every opportunity to use torrent without the fear of getting caught by the ISP or the government.
Other than opening torrent files, you can access any streaming profile you want and watch their extensive gallery of content at any time and any place. Such platforms include the likes of Disney+, Netflix USA, Hulu, and other similar sites that are accessible on a small number of regions.
The internet speed may cause some problems, but the VPN is only just starting out and making leaps in progress to provide the best quality for its subscribers. Other than not keeping any logs of user-data, ProtonVPN has fantastic security protocols at play, and some of them are as follows:
Physical protection – The whole infrastructure of ProtonVPN is in the former Swiss army shelter 1000 meters below the surface;
AES-256 encryption and OpenVPN
DNS leak protection;
Kill Switch
Tor Over VPN
PPTP and L2TP/IPSec
You can find its app on the following devices and platforms: Windows, macOS, Android devices(Smartphones and TVs), iOS, and Linux.
Here are the subscription-plan of the VPN that you can choose and start using, with an excellent customer support service:
The Basic Plan includes $4/month. You can use your subscription on 2 devices at the same time.
The Plus Plan includes $8/month. You can use your subscription on 2 devices at the same time.
The Visionary Plan includes $24/month. You can use your subscription on 2 devices at the same time, along with the package of the ProtonMail service.
Torrenting is illegal only then if you get caught. Use a VPN!
As outlined in this article, torrenting is not an illegal activity. Downloading and sharing entertainment media with others over a peer-to-peer network is perfectly legal and can be a great way to share large files. The P2P network means that the files are available on various platforms, meaning you do not have to rely on one single central host to access the file. Plus, no matter how fast or slow your internet speed, the torrenting process will work just fine.
But as evidently discussed, downloading unsanctioned material is of no benefit to anybody. While the risks of being caught are low, if you are caught, then going through the entire process of dealing with emails or potential unwanted visits from copyright trolls are far from worth it. Not to mention the moral consequences of sharing entertainment that you do not hold ownership of is not fair to the original owner.
It can be stated that mass-produced sharing media such as major Hollywood blockbusters and TV shows are less morally crude than distributing independently produced movies. Similarly, torrenting and distributing music holds more significant moral consequences due to the lower level of money available for those who create and build their music. Unfortunately, many artists today end up with lots of their material being redistributed without their consent. So it can be viewed as a positive action that the authorities are trying to stop the sharing of the copyrighted material.
But if one does wish to torrent, it is complicated to avoid sharing and distributing the files as that is one of the fundamental aspects of torrenting. It is what differentiates it from ordinary downloading; the purpose is to download and share bits of a file with other users. In a way, torrenting is a form of social media as it relies on the social sharing of media to flourish. So while it is best to avoid torrenting copyrighted material, if you do want to torrent files, then use one of the VPNs described above. Using a VPN is the only way to protect your digital footprint when accessing the internet.
About the author