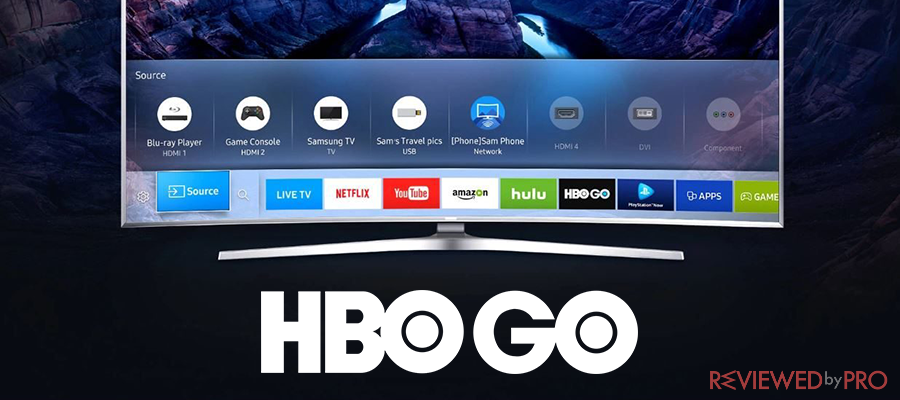 It is challenging to access HBO GO[1] outside the USA. But, with the right VPN[2] for HBO, you'll be home and dry. VPN stands for Virtual Private Network. It changes your IP address to one in a different country, meaning you can appear to be in the US (when you're not). With the best VPN, you can unblock HBO GO. It also encrypts your internet connection to keep your data secure from hackers, your ISP, or even government surveillance.
HBO Now and HBO GO have ramped up attempts to stop people overseas from watching via VPNs. They do this by actively blocking IP addresses belonging to VPNs. In this guide, we will explore VPNs that unblock HBO GO from any part of the world. It is your doorway to drama series such as Silicon Valley or Game of Thrones. You can stream these shows and more through HBO GO by using a VPN, whether you're at the North Pole of somewhere in the Sahara.
The services listed here provide high-quality customer support services. Therefore, if you ever lose the ability to stream HBO GO on a particular VPN server, you can contact them for prompt resolution.
The Best VPNs for HBO GO that will help you to access it from abroad in 2020
There are several things to consider when selecting the best VPN to watch HBO GO. The most relevant criteria include:
Server Network – If the VPN operates and maintains servers in the United States. More servers in the US improves your chances of finding a good connection. It also lets you select new virtual locations where you need to access geo-restricted content from a different country.
Speed – If the VPN can deliver fast performance consistently for buffer-free streaming. The most reliable VPN providers offer the fastest speeds and the best video quality while securing your privacy and anonymity.
Bandwidth Restrictions – If the VPN limits how much you can stream or download during a day or a month. Your VPN should not feature throttling or similar restrictions.
Device Compatibility – If the VPN maintains applications for various operating systems and platforms such as Windows, MacOS, Android, iOS, and Fire TV. Because HBO's apps are on Android and iOS, to use them with a VPN, you need to install the VPN on the same device.
Logging Policy – Your online privacy should be a priority for your VPN. If your VPN logs[3] your activity, they can store anything from the sites your access or the content you download. Third parties may lay hold of this information and tamper with your privacy. A zero-logging policy is essential to keep you safe while you watch HBO GO. Check our best no-log VPN section.
Customer Support – If the VPN can provide quick and competent customer support when issues arise.
With these pointers in mind, you can make the most appropriate decision as to what VPN to use for HBO GO.
If you don't have much time to read all the article, below is a summary of the best VPNs for HBO.
ExpressVPN – This VPN is unique in offering high-speed servers. These servers are excellent for streaming HBO in HD outside US territory.
NordVPN – is an excellent VPN for HBO. It can unlock HBO and let you access other services such as iPlayer and Netflix. Users have access to exciting features such as a dedicated IP address, which makes it harder for HBO to block VPNs.
CyberGhost – CyberGhost is a VPN service that is easy to use. Use it if you want to unblock HBO, are new to VPNs, and prefer a service that is accessible even when you're not too technical.
1. ExpressVPN – provides military-grade data encryption and can easily to unblock HBO GO
ExpressVPN is, by far, the cream of the VPN crop. It is hands-down the best of the bunch. The servers are live in 18 US cities and can unblock geo-restricted content for virtually anywhere. The server network is excellent for streaming and downloading.
The company's 24/7 customer-centric approach to business is the way to any customer's heart. There is a guarantee of round-the-clock access to help whenever an issue arises. To give an idea of how excellent the customer support is, if HBO blocked a server, ask a staff (via live chat) which one to use. No hassles.
The software is also easy to use and is accessible via several platforms – Windows, Linux, iOS, and Android. Despite being available on diverse platforms, the makers show a commitment to security by ensuring end-to-end encryption of traffic. You can browse the web in glorious privacy and stealth without worrying if someone's on your trail. The company retains no logs of your IP address or online activities.
As a plus, you can use ExpressVPN to unblock American Netflix, Hulu, BBC iPlayer, and Amazon Prime Video. However, the icing on the cake is that this VPN works with HBO GO or HBO Now. So, if you are in the UK, Australia, Canada, Germany, or anywhere else abroad, you can watch HBO GO without any curtailing.
ExpressVPN's immense network of servers is also present in 94 countries globally. The service is quite fast too. The security features are high-grade, and there is a strict no-logs policy.
The only real downside to ExpressVPN is that it can connect to only three devices at once.
2. NordVPN – extremely fast VPN that beats HBO Ban in a second
O

fficial

website
www.NordVPN.com
Rating
Available applications
Money-back guarantee
30-days
Price from
$3.49 (-70% deal)

Oder VPN with a discount
More information
NordVPN review
NordVPN has excellent performance metrics with major streaming outlets in the US. It is a huge advantage. It is one VPN that laid claim to working in China, further bolstering the reputation of its obfuscation tech. NordVPN promises an "internet without borders."
As one of the most popular VPN providers of 2019, there is a 30-day money-back guarantee on subscriptions. It allows up to 6 concurrent connections and supports HBO GO in addition to other streaming services such as BBC iPlayer, Hulu, Amazon Prime, and so forth.
Rest assured, the service retains no logs of your online activity. Encryption is via DHE-RSA-AES-256 SHA encryption[4]. Other unique features of the NordVPN include Double VPN, Obfuscation tech, Kill Switch[5], Onion over VPN, SmartPlay tech, DNS Leak Resolver, and CyberSec.
Customers have access to 24/7 live support, and server locations span more than 61 countries. There are over 5,400 servers with unlimited server switches.
Supported devices are iPhone, iPad, iPod, Apple TV, Android, Fire TV, and Smart TV, running Windows, Linux, Mac, iOS, and Android operating systems. Gaming consoles and routers also have robust support.
There are four NordVPN plans available. As with all of the best VPNs, these plans offer the same features but offer different subscription features.
While NordVPN is cheaper in the long run than other top VPN providers, it also leads the way in terms of the sheer number of payment methods available to users. A partnership with Norton Security secures the gamut of payment options, including all major credit cards, UnionPay, AliPay, and even cryptocurrencies.
The cryptocurrency payment option will impress anyone. You can use it while maintaining your privacy, as you do not need to enter personal information.
3. CyberGhost VPN – cheap solution for accessing HBP GO from anywhere
O

fficial

website
www.CyberGhostVPN.com
Rating
Available applications
Money-back guarantee
45-days
Price from
$2.75 (-80% deal)

Oder VPN with a discount
More information

CyberGhost review
CyberGhostVPN is perfect for unblocking HBO GO. This VPN is secure with an excellent privacy policy. It's a reliable VPN with a superb privacy policy. It is highly accessible to all levels of users and has servers located worldwide. Users can watch HBO using the CyberGhostVPN service.
There are few more capable VPNs than CyberGhostVPN. The VPN has a full suite of features and has a kill switch along with DNS leak protection. There is also excellent customer care to help when you need it the most. There is also a web knowledgebase if you need one. Resolve tricky issues can via email and chat.
The Windows client is extremely powerful, with features that are easy to use even though they are powerful. However, the desktop trial only lasts 24 hours, and speed on some servers can be below average. The setup for OpenVPN on CyberGhostVPN is a bit awkward too.
You can connect up to seven devices at once. It beats the industry average of five. These must, however, be specific devices. If you run out of slots, you can log out of individual devices, though it can be a small hassle.
CyberGhostVPN accepts payments via Bitcoin, Paypal, and credit card.
CyberGhostVPN has first-tier servers around the globe, allowing you to watch HD video content with zero buffering. Finally, it has a 30-day money-back guarantee to let you try the service.
HBO GO can bring to your home the newest movies and series
As one of HBO's primary streaming services, HBO GO service carries 1,000 hours of programming content that users can stream in standard or high definition. The primary intention of HBO GO is a to create a TV Everywhere service strictly available to existing subscribers of the linear HBO television channels. It is a requirement necessary to access its content via Apple TV, Roku, and other streaming devices. Such as video games. Websites and mobile apps are other means of accessing HBO GO content.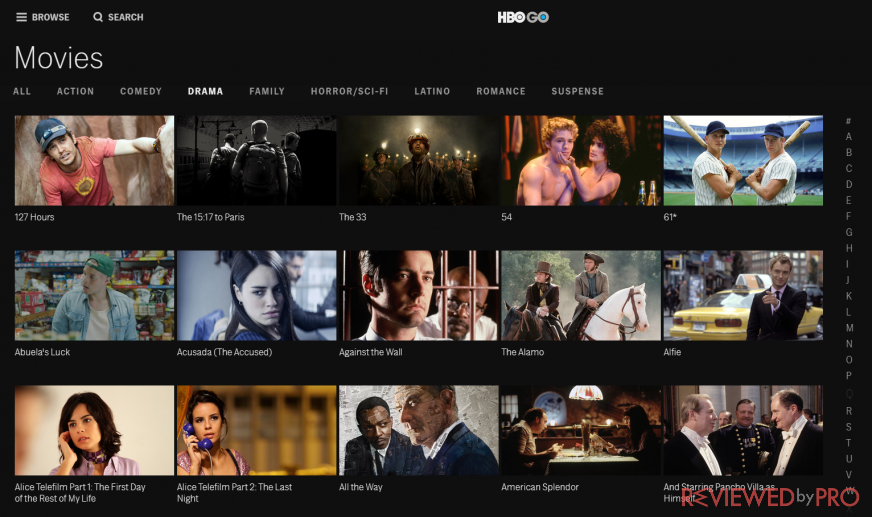 HBO GO is a freebie bonus for having an HBO cable TV subscription, content on HBO GO comprises theatrically released films and original HBO programs. Others are documentaries, movies, comedy specials, documentaries, sports, and late-night adult programming.
HBO GO shares the same content library as the HBO Now streaming service (launched in 2015). There is even a rotating library of movies. HBO Now had more than 5 million subscribers as of February 2018, but you can pay for HBO Now directly, just like Hulu or Netflix.
Like HBO Now, the other streaming service from HBO, the content library leans mainly towards original content from HBO. These original productions include TV shows and movies. It contrasts with HBO Max, where the subscriber accesses content and new stuff from various WarnerMedia brands.
You Cannot Access HBO GO from the outside of US
If you are outside the geographical boundaries of the USA, you will not be able to access HBO GO. The on-demand streaming service is only available to subscribers of the HBO cable TV service. In essence, shows such as Silicon Valley, Sopranos, and Game of Thrones are all geo-blocked[6].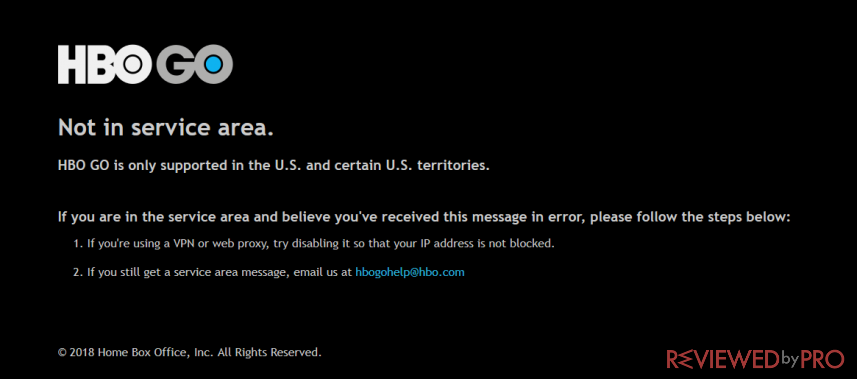 Attempting to watch these shows (and others like them), gives users the following geo-error: "To access HBO GO, you must reside within the fifty states of the United States of America." It is why it is essential to bypass these geographical restrictions once outside the USA.
A VPN is the preferred way to negotiate this regional restriction. Users can use a VPN service that supports unblocking American channels such as HBO GO, HBO Now, Showtime, Netflix, and Amazon Prime abroad.
Free VPN will not help you to unblock HBO GO
It is possible to watch HBO GO with a free VPN. But, why put yourself amid the many limitations that come with free VPNs? For one thing, free VPNs are never in short supply. Yet, this not mean you should use them.
Free VPNs are notorious for limiting traffic bandwidth. It means you cannot enjoy your HBO GO once you have exceeded your daily or monthly bandwidth limit.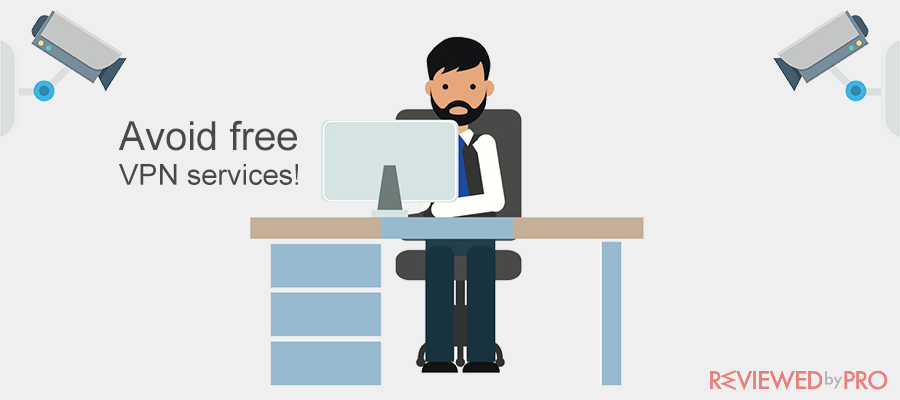 Another reason free VPNs are not a viable option is the internet connection speed. With such a low quality of service, it will be difficult (even frustrating) to stream or download movies completely. If downloads are slow, you can very well tell that uploads will not be any faster.
The previous reasons are weighty enough, but a perhaps more significant factor is that free VPNs collect your browsing data without your consent. Of course, they sell it to third parties who may use them for purposes that are more likely to harm you than help you. It makes sense! If they don't charge you to use the VPN, they need to find a sustainable revenue model.
If they don't charge you to use the VPN, they need to find a sustainable revenue model.
If selling your data sounds terrible (and it is!), several free VPNs do not encrypt your browsing data. It makes you easy prey for governments and hackers. It is crucial to use military-grade data encryption to download and watch copyrighted content.
On the issue of revenue models, incessant ads pop up during your browsing session on free VPNs. Be aware also, that your computer might end up being a VPN server for other users in the same networks when you install free VPN software.
Free VPNs often operate a community-based model, much in the manner of P2P networks. It means you'll never know all the websites others access through your computer or IP address. These are only some of the reasons we advise that you stay as far as possible from free VPNs.
| | | |
| --- | --- | --- |
| Options | free VPN | paid VPN |
| Changes your IP | | |
| Unlimited bandwidth | | |
| Fast internet connection | | |
| No-logs, no tracking | | |
| No annoying ads | | |
| Millitary-grade encryption | | |
| Wide range of server selection | | |
| Customer support | | |
Final thoughts
Virtual Private Networks remain a contentious issue. Companies like HBO and other streaming service companies prefer to exercise complete control over what content any geographical region can access. In the same vein, service platforms may prefer to check unethical activity and be safe for well-meaning users. Blocking a region from accessing certain benefits or all of a website may stem the tide of fraud and so forth. But, it can also ensure that people with clear motives cannot use these services.
VPNs are a solution that many have found reliable, but there is no restriction on who can use a VPN. It makes some form of regulation essential for VPNs. In the meantime, though, VPNs will continue to help people access services such as HBO GO.
| | | | |
| --- | --- | --- | --- |
|   | | | |
| Download Speed | 65.76 Mbps | 65.29 Mbps | 65.99 Mbps |
| Upload Speed | 29.44 Mbps | 28.41 Mbps | 31.22 Mbps |
| Server locations | 160 | 59 | 62 |
| Encryption protocols | OpenVPN, SSTP, IPSec, L2TP | OpenVPN, SSTP, IPSec, L2TP | OpenVPN, SSTP, IPSec, L2TP |
| No-log policy | | | |
| P2P support | | | |
| Customer support | 10 | 9 | 8 |
| Price from | $6.67 | $3.49 | $2.75 |
| Visit website | | | |
Simple steps to set up a VPN for HBO GO
To set up your VPN for HBO GO, follow the following steps:
Select your VPN and download the software
Once you have selected a VPN from those, we recommend in this guide, ensure you visit the official download website. There, you can subscribe and access the VPN client software from any location. Monthly payments are more expensive; get a yearly (or longer) membership to receive the maximum available discount.
Upon subscribing to the VPN provider, you will receive access to download the client. The VPNs here are available for the most popular platforms. Select what suits your needs; they all download quickly and install with ease.
Ensure you select OpenVPN as your encryption protocol
The OpenVPN encryption option is what many experts recommend. To watch geo-restricted content like HBO GO services is technically a breach of copyright laws. It is why you need to secure your IP address as you pass tunnel it within the US. OpenVPN provides the privacy you need. Select it from the software's menu.
Connect to your chosen VPN server
Once you have successfully installed the VPN software and picked OpenVPN, connect it to one of your VPN's US servers. The server with the lowest ping will offer the highest speeds to stream HBO GO in HD.The fastest server is typically located higher up on the list. Select it, and you will be able to stream the video content with minimal or even zero lagging.
Sign up for an HBO GO subscription. With your US IP address for HBO sorted out, you have to sign up on the HBO website. The site now believes you're a genuine US resident and allow you to join with ease.
Do even more with a VPN instead of watching HBO GO
Virtual Private Networks, especially those in this guide, have servers all over the world. It means subscribers can unblock websites in any of those countries. Take ExpressVPN servers, for instance. They are present in 94 countries, meaning you can unblock TV, websites, sport, and other services in any of those countries. For example, freelancers in many countries can sign up on high-paying freelance hiring platforms. In this way, they can earn much more money than they could if they only used services without any geo-restrictions.
About the author
References