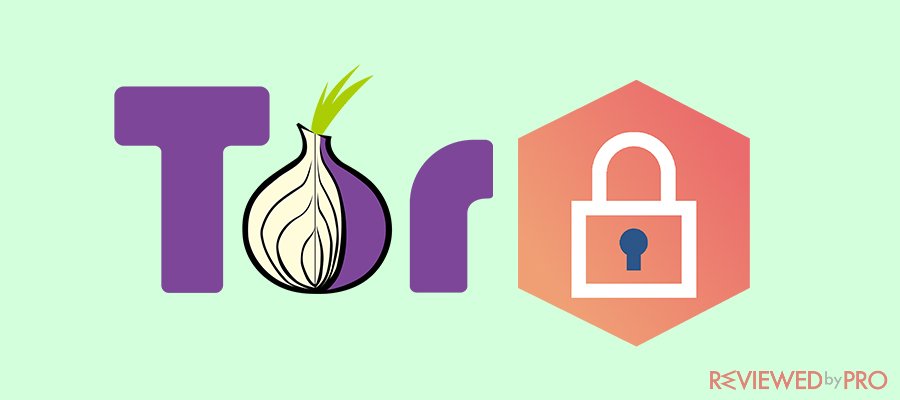 best vpn for tor browser
In this article we are going to talk about the best VPNs for TorBrowser that can increase your privacy and security to the highest level. If you don't know, Tor browser[1] is a unique tool because of its technology. It was developed for those people, who want more privacy while browsing the internet. Every time you browse the internet, TOR browser makes a connection via another server and hides your IP. In that case, it gives you one layer protection and hides your activity on the internet. Another very nice feature of Tor browser is that you can carry it with you wherever you go. It can be portable and launched from the USB or other portable devices.
Just imagine, with the TOR browser, you can unblock blocked websites your office or university. You just need to bring with you a USB hard drive and launch the TOR browser from it. Also, TOR browser blocks trackers encrypt your connection and hide your IP from the third party monitoring. An interesting fact is that TOR browser is absolutely free. This project is based on the volunteers, which shares server relay resources around the world.
VPNs that Work well with the Tor Browser
While the tech community understands the fact that the Tor browser in itself is a worthy candidate for you if you're looking to remain anonymous online while accessing restricted content, not available in certain regions. But if you add a VPN into the mix, then there is no possibility of your ISP, government, and other platforms to track you down or your activities online. We have gathered useful information regarding the best VPNs that work best with the Tor browser, including their server coverage, the native app support, and their different pricing plans.
The Summary of the VPNs that works fine with TorBrowser:
ExpressVPN – offers 3000 servers with a strict no-log policy and 256-bit encryption at a price starting from $6.67/month;
NordVPN – allows you to choose any of its 5400+ servers and use the Tor browser with firm no-logs policy and a CyberSec feature at a price of $3.49/month;
CyberGhostVPN – owns all of its 5000+ servers that offer high-speed and extreme data protection at $3.69/month;
IvacyVPN – a highly reliable VPN operating from Singapore that provides the users full data encryption on all of its 1000+ servers for $2.25/month;
ProtonVPN – runs from CERN, one of the securest places on Earth and offers to use the Tor browser with its free version or the plan starting from $4/month;
1. ExpressVPN – an excellent tool for combining with TOR
Official website
www.expressvpn.com
Rating
  (Excellent – 4.8/5)
Available applications
 
Money-back guarantee
30-days
Price from
$6.67 (-49% deal)
Visit website
More information
ExpressVPN review
ExpressVPN operates from the location of the British Virgin Islands ever since its inception in 2009, which is why it allows keeping a firm hold over its no-logs rule. The rule enables ExpressVPN not to keep any user-centric information on their servers, including browsing activities and daily logs. Each of the 3000+ servers(94countries) worldwide provides steady speeds to the user while they download files from torrent sites or stream videos on Netflix with no fear of the bandwidth running out.
Express offers apps in platforms such as Android, iOS, Linux, Windows, and macOS along with several other secondary devices through pre-configured internet routers.
High-quality security features like kill switch, data encryption, and anonymous browsing with the Tor browser make it harder for anyone to locate the person who uses the VPN and bypasses ISP throttling.
It all goes well with Express's 24/7 customer support that features handy troubleshooters, guides on how to manage the
VPN, and live chat. Here are the price plans of ExpressVPN that allow you to use a single account on as high as 5 different devices:
12 months + 3 months free package at $6.67/month with a 30-day refund policy;
6 months package at $9.99/month with a 30-day refund policy;
The monthly plan comes at $12.95/month that the user can cancel at any time with a first 30-days refund policy;
| | |
| --- | --- |
| PROS | CONS |
| Compatible with many devices and platforms | High price |
| High level of security | Configuration limits |
| 24/7 customer service | No ad blocker |
2. NordVPN – one of the best VPN solution for Tor Browser
Official website
www.nordvpn.com
Our Rating
(Excellent – 4.9/5)
Available applications
 
Money-back guarantee
30-days
Price from
$3.49/month (-70% deal)

Visit website
More information
NordVPN review
Nord's personalized Onion over VPN features works directly with the Tor browser in keeping its users online doing private while bypassing internet throttling, and opening banned websites. With Nord, the user can watch Netflix through the Tor browser with speed good enough to maintain 4K quality streaming. The user can access any of Nord's 5400+ servers in 59 countries to open any website, shop online, and play video games with complete freedom.
Nord is downloadable on iOS & Android smartphones, and Windows, macOS, & Linux computers. It also supports devices such as PS4, Xbox, smart TVs, and tablets.
Some of Nord's safety methods include double VPN, military-level encryption, CyberSec, DNS leakage protection, and kill switch can safeguard the user's device from online attacks, especially if they access an open Wi-Fi in a public place. And if you constant fear about your daily log falling on to the wrong hands, then Nord remedies such concerns by offering a strict no-logs policy.
Nord offers support on multiple devices(6) at one time, no matter the distance between the gadgets. Its customer support program won an award in 2018 for its service, which includes a 24/7 live chat, and several offline means to help the user with an issue.
With a 30-day refund policy you can purchase Nord by selecting any of the plans stated below:
36 months plan at $3.49/month;
24 months package at $4.99/month;
12 months offer at $6.99/month;
1-month program at $11.95/month;
| | |
| --- | --- |
| PROS | CONS |
| Wide geographical reaches | Performance hits and drop connections |
| Double VPN for twice the encryption | A monthly plan might seem expensive |
| User-friendly and pleasant interface |   |
3. CyberGhost – VPN from Europe, that can increase your privacy very well
Official website
www.cyberghostvpn.com
Rating
  (Great – 4.5/5)
Available applications
 
Money-back guarantee
45-days
Price from
$2.75 (-80% deal)

Visit website
More information
CyberGhost review
CyberGhost is a VPN with a simple interface that allows the users to instantly connect to their favorite server to use the Tor browser and access content that is unavailable in their region with ease. Romania is an Eastern European country that does not abide by the rules implemented by the fourteen-eyes alliance to share intelligence. It is the place where
CyberGhost's all 5800 servers(privately-owned) function from across 112 virtual location to allow the user with boundless internet to open sites like Netflix in high definition with no-logs policy.
Along with a seemingly endless network of servers, CyberGhostVPN offers support on a variety of platforms along with devices that require linkup with other notable operating systems on as much as 7 platforms concurrently.
As far as privacy protection goes, CyberGhostVPN prevents any attempts at ISP throttling and DDoS/malware attacks by providing features such as an instant kill switch, 256-bit encryption, and many more. These methods support browsing on the Tor browser very well so that no one can detect the user's online endeavors.
Followed by the broadest server coverage and multi-device support in the world, CyberGhost offers a 45-day money-back guarantee if the users do not like the product. Furthermore, the vendor allows the soon-to-be clients to purchase the below-mentioned packages with Bitcoin to safe keep their payment information:
24 months at $3.69/month;
12 months $5.99/month;
1-month offer for $12.99/month;
| | |
| --- | --- |
| PROS | CONS |
| Offering one of the widest geographical reaches | Performance hits and slowdowns |
| A very informative user interface | Not many personalized options |
| Easy setup and quick to start | Rough reviews by third-parties |
4. IvacyVPN – the cheapest VPN service that works well with Tor
Rating
   (Great – 4.4/5)
Available applications
 
Money-back guarantee
30-Days Money Back Guarantee
Price from
$1.33/month
More information
IvacyVPN review
One of the best VPNs in the game that stick firmly with its no-logs policy and the ability to enhance the features offered by the Tor browser by providing users the online anonymity they deserve. IvacyVPN has over 1000 servers across more than 100 locations that bypass ISP throttling and geo-restrictions to offer super-speed unlimited internet.
Much like all the VPNs on the list, Ivacy has native apps for every notable platform and device which the person can use on as high as 5 different devices at once, so if you wish to watch Netflix or Hulu on your gaming console, cellphone, or a computer.
Features such as 256-bit encryption with an OpenVPN, malware blocker, and a kill switch make it impossible for any cybercriminal to decrypt your data and access your valuable information and files. Ivacy also offers split-tunneling to customize which app the user wishes to use the VPN on or not.
You can use Ivacy at once by completing the transaction after selecting the following plans that also offer you a 30-day money-back assurance:
24 months at $2.25/month;
12 months at $3.33/month;
1-month package available for $9.95 each month;
5. ProtonVPN – Swiss VPN for great combination with Tor
Rating
   (Good – 4.3/5)
Available applications
 
Money-back guarantee
45-days
Price from
$4.00

More information
ProtonVPN review
With 714 Gbps Capacity across 610 servers in 44 countries, ProtonVPN is continually upping its game to become one of the top VPNs in the world. It backs up its claim by operating from Switzerland, which is the hub for the protection of data privacy. It is the reason why ProtonVPN maintains a stringent policy on keeping zero logs of user data while allowing user safety by connecting through the Tor browser to open torrent sites any dodge internet controlling by the ISPs.
Proton is available on formats such as Android, Windows, macOS, and iOS so that the user could open any site they want without any worry.
If the fact that the whole set-up of ProtonVPN operates from below 1000m down in a Swiss army shelter at CERN is not enough, Proton goes an extra mile in offering privacy protocols such as 256-bit encryption, a kill switch, and others to enhance super-tight security during its customer's browsing session.
You can purchase one of three different plans offered by Proton that offer variable multi-device support and a 30-day money-back guarantee offer:
The Basic Plan: $4/month for a full year. The user can connect their account on 2 devices at the same time;
The Plus Plan: $8/month for a whole year. The user can connect their account on 5 devices at the same time;
The Visionary Plan: $24 per month for an entire year. The user can connect their account on 10 devices at the same time;
Protect your privacy with TOR and VPN
Very often, your ISP[2] (internet service provider) monitors your activity on the internet. If they see that you are using TOB browser, you look suspicious automatically. As it was mentioned before, the TOR project is running by volunteers and you never know where your internet activity is held and monitored.
Despite that that your browsing data is encrypted and IP is hidden, TOR may also keep your browsing history in its network. Some internet service providers are blocking websites which are on TOR network. So it means that you are browsing anonymous, but not 100% privately.
Another bad thing about using the TOR browser is slow connection speed. It is natural that you cannot expect great speed for free.
Moreover, TOR is not encrypting all your activity on the internet. It only encrypts browsing activity, but not encrypts torrenting, HD movie streaming and so on.
For the maximum security and privacy, the solution is to combine the TOR browser and VPN[3] together. In this scenario, all your data will be encrypted by a double layer of security. Your internet service provider will no longer see what websites you are watching, what torrents you are downloading, seeding and what streaming services you are using.
It is worth to mention, that you also should to pick the VPN service with "no logs[4]" policy. It means that some of the VPN providers are screaming about the 100% privacy, but keeps your browsing activity logs on the server. If the government will ask the VPN service providers your browsing activity logs, they will do it and you may have some problems with the law.
Browsing with VPN, the speed is much faster than browsing with TOB browser. Tor is used more to anonymize you, but not for torrenting or other similar download activity.
There the two scenarios of how you can connect to the VPN with the TOR browser.
Connect to VPN via TOR Browser
| | |
| --- | --- |
| Pros | Cons |
| Ability to access Tor blocked websites. | Tor usage can be detected by ISP |
| Ruduces the risk from Tor exit nodes | Manual setup is required |
|   | Blocked access to .onion webs |
|   | Tor relay[5] network can detect your real IP address |
|   | Routes all of your internet traffic through Tor, slowing internet speed connection. |
Connect to TOR browser via VPN
| | |
| --- | --- |
| Pros | Cons |
| Hides your activity from ISP on TOR Browser | Some websites are blocking Tor network trafic |
| Ability to access all .onion websites | VPN provider knows your IP |
| Hides IP address from the Tor network |   |
TorBrowser can stop VPN vendors from spying on you
You are reading this article, you might be interested in privacy and security on the internet. There some VPN service providers which are not suitable in some case. We are not trying to say, that it provide low-quality service, but there are some law issues. In a different country, there is a different law and VPN companies should keep it. Our job is to review it and inform you.
PURE VPN – The man was arrested by the FBI when the company PureVPN (situated in Hong Kong) exposure the browsing logs to the FBI. So if that man would be used TOR browser, he would not be arrested for double layer privacy protection. < source >
HOTSPOT SHIELD VPN – Hotspot Shield has been accused of spying on its users and injecting its own advertising into web pages, according to a newly filed Federal Trade Commission complaint. Hotspot Shield is injecting tracking cookies into users' browsers. Then they are collecting browsing data and sell it to third-party ad agencies. < source >
HMA VPN – UK-based HideMyAss, which offers freebie web proxy and paid-for VPN services, said it handed over potentially incriminating data to the feds only in response to a court order. It had been aware that its service was being used by Anonymous/LulzSec members for some time before this without taking any action, as a blog post headed LulzSec fiasco by the firm explains. Cody Andrew Kretsinger, 23, of Phoenix, Arizona allegedly used HideMyAss.com's web proxy service to hack into the systems of Sony Picture Entertainment as part of a hack that exposed the personal details of thousands of gamers. According to the court order, Kretsinger used SQL injection techniques that were run via HideMyAss's anonymizing web proxy service to launch the high-profile attack.< source >
The combination of TorBrowser and VPN gives you more
A VPN is a miracle of modern-day technology that offers so much more than keeping your data private away from meddling entities that mean to cause you harm. One of the best things a VPN allows its users to do is access torrent sites and Bittorent to download stuff for free that they usually aren't able to afford. Moreover, with the feature of bypassing geo-restrictions, the user can open limited features of their favorite game and participate in any gaming tournament that is not available in their region. A VPN primarily comes in handy in places like China, Pakistan, the Middle East, and North Korea, where freedom of the internet is always under threat from the government authorities.
Final thoughts
If you decide to merge TorBrowser and VPN into a single kernel for maximum online privacy, you will need the appropriate VPN service. In our list you will find the most stable and secure VPN vendors that can provide uninterrupted service quality with Tor Browser. Below you can see the technical data analysis with values for easy comparison. Choose the service that you find most attractive and try it out. If you don't like it, you can get your money back within 30 days.
Recommended VPNs
Options
Location
B.V.I. Islands
Panama
Romania
Servers
3000+
5000+
3500+
Countries
160
60
60
Supported devices
5
6
7
Torrenting

✔

✔

✔

U.S.Netflix

✔

✔

✔

Encryption and protocols
AES-256

✔

✔

✔

OpenVPN

✔

✔

✔

PPTP

✔

✔

✔

L2TP

✔

✔

✔

SSTP

✔

✔

✔

IPsec

✔

✗

✔

Internet connection speed

Download speed
83.15
72.33
71.10
Upload speed
35.18
48.18
36.45
Security features
SSL

✔

✔

✔

No-Log

✔

✔

✔

Kill Switch

✔

✔

✔

Ad-Blocking

✔

✔

✔

Double encryption

✗

✔

✗

IP Leak protection

✔

✔

✔

Operating systems
Windows

✔

✔

✔

Mac

✔

✔

✔

Android

✔

✔

✔

Linux

✔

✔

✔

iOS

✔

✔

✔

XBox

✔

✔

✔

PS4

✔

✔

✔

Browser extension
Chrome

✔

✔

✔

Firefox

✔

✔

✔

Other features
Router support

✔

✔

✔

Free version

✗

✗

✗

Accepts Bitcoins

✔

✔

✔

Money back guarantee
30 days
30 days
45 days
Read a review
review
review
review
Paid version from
$6.67/month
$3.49/month
$2.75/month
Try
How to Set Up a VPN to use it on the Tor Browser?
Once you subscribe to the VPN service of your liking, you do not need much to start using the app other than just installing it on your device of choice. You can do that by following the steps below:
Download the app on the PC or macOS computer and install it.
Open the app by clicking on it and enter your login credentials (username & password) before tapping on the "Sign-in" button.
Select any server from the array of servers that you will be able to see on the interface.
Tap on the "Connect" button, and the VPN will notify you that it has connected with the chosen server.
Open the Tor Browser and open any website you want with double protection and complete freedom.
About the author
References