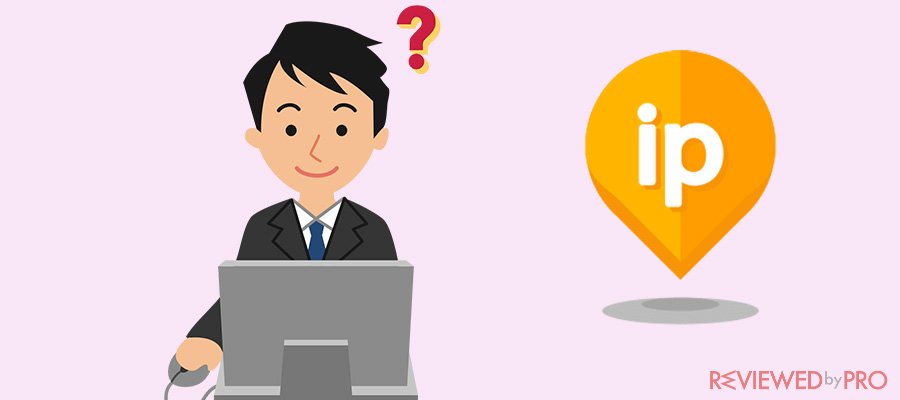 The Best VPN with Dedicated IP for 2022
In this article, we are going to review the best dedicated IP VPN providers and find out what are the advantages and disadvantages of using it.
There are very few VPNs that offer topnotch quality along with the facility of a dedicated IP. In this editorial, we are going to discuss everything about a dedicated IP address, including its advantages and disadvantages, and the top VPNs that are capable of providing us dedicated IP addresses. If you don't have time to read the entire article, we could name NordVPN as the best dedicated IP VPN overall.
Our tested and selected the best dedicated(static) IP VPN services in 2022
In this part of the guide, we are going to understand the basic features and other characteristics of the available VPNs with dedicated IPs. Please read and fully understand the server coverage, pricing, and other attributes of 3 best VPNs with dedicated IP support.
As you can see from the comparison table, there are three leaders: NordVPN, VPNArea, and CyberGhostVPN. The most quality VPN for using with Dedicated IP is NordVPN. Despite the higher price, the quality and the performance is in the highest level , so we have ranked it first place. Other two VPN service providers are very valuable too, but as you see the price is different, so decide by yourself what to choose.
Reviewedbypro.com security teams recommend you NordVPN as the trusted VPN

NordVPN – ultra-fast VPN service with double data encryption algorithm for the maximum security and speed.
Keep reading this article, and you will shortly be introduced with each VPN provider that offers the dedicated IP addresses. We did many VPN testings and gathered ten service providers that are worth mentioning as well.
1. NordVPN – one of the best VPN on the market that offers a static IP for the affordable price
Official website
www.nordvpn.com
Our Rating
(Excellent – 4.9/5)
Available applications
 
Money-back guarantee
30-days
Price from
$3.49/month (-70% deal)

Visit website
More information
NordVPN review
NordVPN
– is our top-rated VPN which offers dedicated IP for the extra cost.
Number one VPN in our list of the top-rated VPNs that offer dedicated IP for a specific amount other than the subscription fee is NordVPN. All of the dedicated IP addresses from NordVPN cost $70 for one year. Before getting your own IP with Nord, you need to subscribe to any one of its packages stated at the end of this section. Nord will also ask you to create a new account to select a separate IP. NordVPN offers a dedicated IP address at these locations:
3 IPs for the United States of America in cities including Buffalo, Los Angeles, and Dallas – $70
1 IP for Germany in the city of Frankfurt – $70
1 IP based in the United Kingdom in London – $70
1 IP for the country of Netherlands in Amsterdam – $70
If you want to test the VPN outside the convenience of a dedicated IP, then you would be happy to know that Nord offers a little over 5500 high-speed servers in 62 countries with no limit on usage. These servers carry the ability to bypass any geo-restriction, including opening Netflix in your preferred region and opening any blocked site in your area.
You can use Nord with your dedicated IP or standard servers on platforms like Android, iPhone, Mac, Windows, and other gadgets of entertainment. Nord also goes the extra mile to offer its subscriber the convenience to use the VPN on as much as 6 devices at the concurrent time, no questions asked.
Nord heads all its operations from Panama, where it is able to maintain the no-log policy to protect the data and record of their internet activity safe. Other features such as AES encryption, double VPN, and kill switch offer complete support against data theft, malware/adware infection, and Wi-Fi sniffing in public places. It doesn't matter if you open an unsecured website or use an open Wi-Fi, Nord can protect you at all times.
With a 24/7 customer service that includes live chat and other features like a ticket system and tutorials, all of Nord's below-mentioned plans come with a reasonable 30-day refund guarantee:
$3.49/month for a full set of three years;
$4.99/month for a full set of two years;
$6.99/month for a full year;
Each of the plans mentioned above offers you an additional 24/7 live chat facility to discuss any VPN-related issue with Nord representative.
| | |
| --- | --- |
| PROS | CONS |
| Wide geographical reaches | Performance hits and drop connections |
| Double VPN for twice the encryption | A monthly plan might seem expensive |
| User-friendly and pleasant interface | Not clear ownership |
2. CyberGhostVPN – optimal VPN solution from Romania, that provides high quality services
Official website
www.cyberghostvpn.com
Rating
  (Great – 4.5/5)
Available applications
 
Money-back guarantee
45-days
Price from
$2.75 (-80% deal)

Visit website
More information

CyberGhost review
It is not a surprise that a VPN with a reputation of
CyberGhostVPN
offers Dedicated IPs for users who wish to gain access to specific networks without the barrier of virtual location servers or sharing the IP with unknown VPN users of the same service. You only need to pay an additional $5 per month with the regular subscription fee for the following Dedicated IPs:
The USA: Los Angeles, Chicago;
The UK: London, Manchester;
France: Paris;
Germany: Berlin, Frankfurt;
Canada: Montreal;
Ever since its acquisition in 2017, The Romania-based CyberGhostVPN has steadily increased its server count to over 5900 spread all over the world in 89 countries across 111 virtual locations. Each server not only offers infinite bandwidth but stable internet to bypass geo-blocking to open Netflix, Hulu, and Amazon to provide the user video streaming in 4K all the time.
It doesn't matter if you use your Dedicated IP on your computer or any other device that is supported by the CyberGhost app. You can use CyberGhost on your Android phones, iPhones, Mac systems, Linux-based computers, and Windows PC on 7 devices simultaneously.
Not only does CyberGhost protects your data through the privacy laws of Romania, but its privately-owned servers also do not keep any record of your browsing activities/data. Followed by that, CyberGhost has an embedded encryption system with an OpenVPN, protocols to block any attack on your device, and a kill switch to keep your computer under the blanket its protection 24/7.
You need to pick one of the following packages before getting the facility of a Dedicated IP for an additional $5.
$3.69/month for 24 months and a complete 45-day money-back guarantee;
$5.99/month for 12 months and a complete 45-day money-back guarantee;
$12.99/month on a monthly subscription and a complete 45-day money-back guarantee;
CyberGhost's help section has a complete library of troubleshooters, how-to guides, and FAQs to answers every small or big scale question related to the VPN.
| | |
| --- | --- |
| PROS | CONS |
| Offering one of the widest geographical reaches | Performance hits and slowdowns |
| A very informative user interface | Not many personalized options |
| Easy setup and quick to start | Rough reviews by third-parties |
3. VPNarea
Rating
   (Bellow average – 2.9/5)
Available applications
 
Money-back guarantee
30-Days Money Back Guarantee
Price from
$2.99/month
More information
VPNarea review
Unlike the VPNs mentioned above, VPNarea offers variable prices for specific Dedicated IPs, depending on their locations and potency. However, the minimal price that you need to spend, along with the conventional package of the VPN service, is a mere $1.66/month. Here are the IPs and their monthly pricing:
A Dedicated IP for the US in Dallas, Atlanta, New York, DC, LA is available at $1.66/month;
A Dedicated IP for Canada in Montreal is available at $2.50/month;
A Dedicated IP for Bulgaria in Sofia is available at $2.50/month;
A Dedicated IP for the UK in London is available at $2.50/month;
A Dedicated IP for the Netherlands in Amsterdam is available at $2.50/month;
A Dedicated IP for Romania in Bucharest is available at $2.50/month;
A Dedicated IP for Sweden in Stockholm is available at $3.33/month;
A Dedicated IP for Hong Kong is available at $3.33/month;
A Dedicated IP for Singapore is available at $3.33/month;
A Dedicated IP for Australia in Sydney is available at $3.66/month;
Close to 98% servers of VPNarea situated in 100+ locations in more than 65 countries have a dedicated speed port of 1gbps that also offers unlimited bandwidth, free torrenting, and smooth gaming experience. These servers bypass geo-blocking with complete efficiency and open restricted content without any disruption. VPNarea has specialized stealth servers to specifically bypass any blockage for the people living in the Middle East and Asia.
VPNarea is still a small scale VPN, but the fact that it offers a Dedicated IP to the users is enough to make it a reliable VPN. It also can connect 6 devices at the same time through a single VPNarea account on platforms like Windows, Apple devices(iPhone/iPad/macOS), and Linux
Much like other VPNs, VPNarea holds a no-log policy and offer security methods like OpenVPN encryption, IKEv2 VPN protocol, auto IP change, DNS leak prevention, and a kill switch to prevent any bad things from happening to your device or your personal data.
You can get a money-back offer with the following price plans if you do not like the service or the facilities that it is offering:
$2.99/month for three years with a 30-day money-back offer;
$4.92/month for 1 year with a 30-day money-back offer;
$9.90/month with a 14-day money-back offer;
The Advantages of a static IP address
The dedicated or static IP address is not shared with other VPN users and usually is assigned only for one user.
Online Banking
Just imagine that you are using VPN service from the United States and connecting to your bank account from the IP address which belongs to India, Bangladesh or Afghanistan. In many cases, the bank system is blocking that type of connections and you won't be able to connect again from the blocked IP address.
Imagine another scenario: You came for holidays from the United States to an Asian country and you are trying to connect to your bank account. It will be blocked at the same moment for fraud prevention. Those kinds of connections from far away look very suspicious for the banks and they are blocking them.
If you would have a VPN service with the dedicated IP address, you could use the same IP address (local country IP) and bypass all the bank blockades. So for that reason dedicated IP address for banking help a lot.
Online Gaming
If you did not know, all the online gaming sessions are created by local IP address. That means, if you are playing an online game in the united stated, the game is trying to create a session for that region. It is normal because the local gaming group can play a game more efficient due to a better and faster internet connection.
So if you are using a VPN with the shared IP address, you might be disconnected from the local gaming session of the region.
Also, if you are playing online with the same IP address given by your ISP (Internet service provider), you might be attacked by hackers from the same gaming servers. So if you want to enjoy the best gaming experience with safety and anonymity, the best solution is a VPN with the dedicated IP address.
Geoblock Bypassing and Video Streaming
If you are a fan of online media streaming services like Netflix, Hulu, Vevo and similar, you should know that these service providers are using geo-block. It means that the content which tends to be watched in American is not available for Australian viewers.
If you want to watch Netflix or similar media streaming service from another country, you should use a VPN to bypass those geo-block restrictions.
Streaming media service providers are fighting with VPN users and blocking many VPN IP addresses every month. Every time when your IP has been blocked, you need to connect to another server to get another IP address if you want to continue watching Netflix.
The algorithm of blocking is very simple. Netflix sees that from the same IP address to the Netflix server is connected to many users. This is the sign that this IP belongs to the VPN service and will be blocked soon.
If you will be using a VPN with the dedicated IP address, there are no chances that your IP will be banned. So it means that you will not have to reconnect every month to the different VPN service if you will want to watch Netflix. So, in this case, the static IP address helps a lot for online media streaming service lovers.
Authentication
If you are using a shared IP address on a VPN, you should be facing some annoying issues like Google authentication with reCaptcha. Google sees that you are trying to use their services from the IP address that is being used by another hundred users. It will trigger the reCaptcha security module and you will have to solve security puzzles. But if you are the user of dedicated IP address on VPN, logging to various service will be much easier. It will work in the same way as will be logging to your mail account from your home's dedicated IP address just with an added VPN security layer.
Web browsing
Many websites, especially banks, webmails services or government service websites are using anti-fraud security server level modules which blocks the IP address used by many users. It works as a prevention for fraud and DDoS attacks. VPN users with the dedicated IP address are not facing such problems, so browsing becomes safer and effective.
Remote Access
Some users turn their PC in a file sharing server at home. If you want to do the same, you should encourage the security of your home FTP server. Also, it is used by small business servers. First of all, you should use a VPN connection to add an extra security layer for your PC. Otherwise, it will be easy and fresh meat for the hackers. They can break into it and use for sending spam, hosting files or making attacks from your home IP.
There is no such a possibility for hackers to break into your server if your server allows a connection only from an IP address. So it means, that your server accepts connection from one IP address which is protected by a VPN and is secure.
Running a Personal Blog or Using an FTP Service
Nowadays many websites and blogs are being hacked by hackers and cybercriminals. If you are running your own blog, website or e-commerce store, it is always better to block the access and ability to login from the different IP address to your websites' FTP and CMS (CONTENT MANAGEMENT SYSTEM).
In this way, you will keep your website safe and secure. By using a VPN with the dedicated IP address assigned to your account, you will be the only one person who can access your FTP server and websites' CMS and manage the content from any country of the world. If you will block access without using a dedicated IP address, you will be able to access your FTP server and websites' cms only from one place (home, office, etc.). The dedicated IP address will let you access website from anywhere.
Two-Factor Authentication (2FA)
Some websites require two-factor authentication while logging in. This type of authentication is very popular for financial and trade services websites. For example, if you like to trade or mining cryptocurrency, there are always will be 2FA on a login page. Every time you are logging in from the different IP address, you will be asked to authenticate yourself by 2FA. If you are using the dedicated IP address it is not required, as the system sees you as the same person. So The dedicated IP address makes 2FA much easier and faster.
The Disadvantages of a dedicated IP VPN
There is a huge list of advantages of dedicated IP address and there is no doubt that the dedicated IP address is a very useful option in many cases. There is one negative thing that you should also know about static IP.
When you are using shared IP on VPN, it means there are more than a hundred users and it is very difficult to track your activity. But when you are using a dedicated I address, all internet activity can be tracked on a log file. In some cases, the authorities of the law can ask VPN service provider to share that log file with them if your activity will look suspicious.
We recommend using a VPN service provider which keeps NO LOGS policy. In that case, you will keep your privacy at a much higher level.
Shared IP versus Dedicated IP
A dedicated IP address is assigned to one user and you don't need to share servers resources and speed with other users. A shared IP address is dedicated to one server which is used by more than a hundred users. It means that it always works slower and internet speed is much lower.
Moreover, shared IP address is blocked by Netflix and other media streaming service providers much frequently, while a dedicated IP address will not be blocked never.
The main minus of dedicated IP address for a VPN is a slightly higher cost, but this cost solves you many problems considered to geo-blocking, security, and privacy.
Look at the table below to summarize all the pros and cons for shared and dedicated IP address.
| | |
| --- | --- |
| Dedicated IP | Shared IP |
| Static IP address, dedicated to one user | IP address is shared with many users |
| Much faster Internet connection Speed | Much lower internet speed |
| Allows to unblock American Netflix | Very difficult to unblock Netflix and other American streaming services |
| Costs more than shared IP | Cost lower than dedicated IP |
Enabling static IP in app
You'll find a built-in feature within the interface of the VPN once you install and run it on your computer. Here are the steps to perform the setup process:
After subscribing to the service and getting a Dedicated IP for your account, download, install, and run the VPN's native app on your computer.
Enter the necessary login credentials to enter the server library of the app.
In the case of Nord's app, click on the "Specialty servers" option.
You'll find the Dedicated IP button, click on the setting button in front of it and select the Dedicated IP to use.
The interface will connect you to the server, and you'll be able to use the service.
What is dedicated / static IP?
A dedicated IP address system works that you always be assigned to the same IP address. Many internet service providers are using dynamic IP addresses as it is more cost efficient to assign every user to a static IP address. So it means that every time you are connecting the internet, you will be connected from the different IP address and in some cases, there could be some discomfort situations.
VPN service providers mostly are running on shared IP address also. Normally when you start using VPN service, your account is being assigned to a shared IP address which is used by more than a hundred another users on that server.
The option of static IP address is an extra cost but might help to save time in many ways (better internet speed and so on). Read further and you will understand why dedicated IP address for VPN is a better choice than the shared IP address.
Why do I need a VPN after all?
The dedicated IP address for a VPN gives you numerous advantages versus a shared IP address. Moreover, the extra cost is worth to pay for those benefits. We have tested many VPN service provider and picked the best ones which are offering dedicated IP addresses for your VPN.
About the author