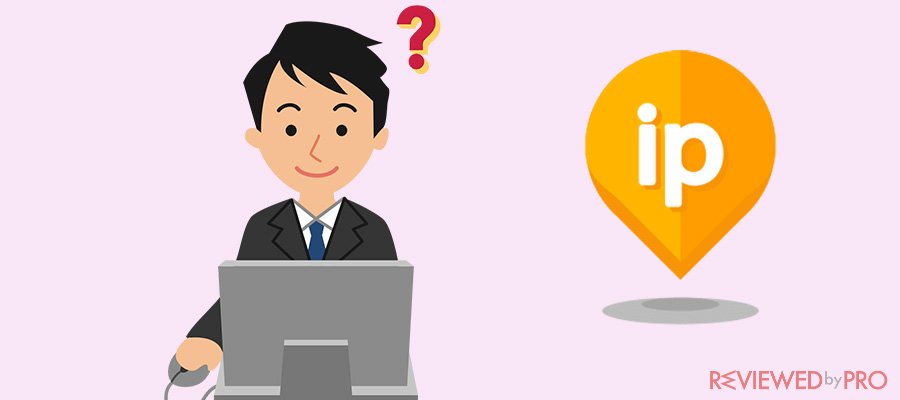 Some of the VPN service providers offer VPN with dedicated IP addresses and some of the not. In this article, we are going to explain what dedicated IP address is, what are the advantages and disadvantages of using it and what are the best VPN providers for dedicated IP addresses.
If you don't have much time, there are a short list of the best dedicated VPN with static IP:
NordVPN – one of the best VPN in the market with dedicated IP, high speed and great encryption.
CyberGhostVPN – VPN for those who really cares about their privacy and security. Dedicated IP is available.
TorGuardVPN – great VPN for more effective privacy and security. Dedicated IP is available.
What is dedicated (static) IP?
A dedicated IP address system works that you always be assigned to the same IP address. Many internet service providers are using dynamic IP addresses as it is more cost efficient to assign every user to a static IP address. So it means that every time you are connecting the internet, you will be connected from the different IP address and in some cases, there could be some discomfort situations.
VPN service providers mostly are running on shared IP address also. Normally when you start using VPN service, your account is being assigned to a shared IP address which is used by more than a hundred another users on that server.
The option of static IP address is an extra cost but might help to save time in many ways (better internet speed and so on). Read further and you will understand why dedicated IP address for VPN is a better choice than the shared IP address.
Why do I need a VPN with the dedicated IP?
The dedicated IP address for a VPN gives you numerous advantages versus a shared IP address. Moreover, the extra cost is worth to pay for those benefits. We have tested many VPN service provider and picked the best ones which are offering dedicated IP addresses for your VPN:

1. NordVPN – is our top-rated VPN which offers dedicated IP for the extra cost.
All of the dedicated IP addresses from by NordVPN cost $70 for one year.
NordVPN offers a dedicated IP address at these locations:
United States (Buffalo, Los Angeles, Dallas) – $70
Germany (Frankfurt) – $70
United Kingdom (London) – $70
Netherlands (Amsterdam) – $70
The main features of NordVPN:
NordVPN secures user internet activity from hackers and malicious actors protect on public Wi-Fi and include Ad Blocker. In order to have the highest possible level of security, this VPN uses double data encryption. In other words, the data that goes between your device and the server is encrypted twice using Double VPN technology. The features include Military-grade Encryption, CyberSec, and Double VPN.
Privacy protection features ensure that no one can track users' online activity. The features include a Strict no logs policy, Automatic Kill Switch, DNS leak protection, and Onion Over VPN.
NordVPN allows users to bypass geographical restrictions and censorship. It offers more than 5000 servers worldwide, Streaming, SmartPlay, P2P and speed features.
The VPN also offers apps across all the major platforms and multiple devices, as well as extensions for Chrome and Firefox browsers.

| | |
| --- | --- |
| PROS | CONS |
| Wide geographical reaches | Performance hits and drop connections |
| Double VPN for twice the encryption | A monthly plan might seem expensive |
| User-friendly and pleasant interface | Not clear ownership |

The third place for the best VPN we are giving to CyberGhostVPN. This VPN and NordVPN are both popular and widely-used VPN services. CyberGhostVPN is one of the most user-friendly VPNs with great and useful features. Even though by using it you can experience interruptions and slowdowns, just like using NordVPN, CyberGhostVPN is more customizable and more affordable service, than NordVPN.

It uses the PPTP, L2TP/IPSec, OpenVPN, and IKEv2/IPSec tunneling protocols in order to create an encrypted connection. Users are able to set up manual connections without the CyberGhost VPN client software. The VPN service has about 3,000 servers in about 60 countries, which one of the widest geographic reaches. The countries range from Albania to Vietnam, but the list does not include China or Russia.
| | |
| --- | --- |
| PROS | CONS |
| Offering one of the widest geographical reaches | Performance hits and slowdowns |
| A very informative user interface | Not many personalized options |
| Easy setup and quick to start | Rough reviews by third-parties |
All data coming into the system gets AES-256 protection, which is actually pretty secure, and a user does not have to make any additional changes. CyberGhostVPN service is relatively slow, as it took an average of 18 seconds to connect to the service. When it comes to the latency, CyberGhost VPN did not perform the best and around came in at 70 milliseconds. The downloading ability of the VPN service was 13.4, which is not the best result either. All in one, as you can see CyberGhostVPN offers users pretty slow performance speeds. Read more about CyberGhost
3. TorGuard – VPN is considered to be one of the better options when it comes to choosing VPN services.
It has 1600 servers in more than 50 countries so you can choose the one that fits your needs the most in regard to websites you want to visit.
The encryption is very strong, and you can connect up to 5 devices at once. If you want more, the price of one additional device is one dollar per month. Not many VPN providers offer this option so it can be a real money saver in the long run.
TorGuard offers dedicated IPs in the following locations:
USA (Miami, Atlanta, New York, Chicago, Dallas, Los Angeles, Las Vegas, Seattle) – $15.98
UK – $15.98
Finland – $15.98
France – $15.98
Germany – $15.98
Japan – $15.98
Spain – $15.98
Italy – $15.98
Singapore – $15.98
The main features of the TorGuardVPN:
P2P support
Flexible payment plans
Wide Operating system compatibility
High connection Speed
User interface Simplicity
Kill Switch option
Adware and malware blocker

| | |
| --- | --- |
| PROS | CONS |
| P2P support | Price |
| Adware blocker | Doesn't unblock Netflix without an add-on |
| Increased speed |   |
| Money back guarantee |   |
The Advantages of a dedicated IP address
The dedicated or static IP address is not shared with other VPN users and usually is assigned only for one user.
Online Banking
Just imagine that you are using VPN service from the United States and connecting to your bank account from the IP address which belongs to India, Bangladesh or Afghanistan. In many cases, the bank system is blocking that type of connections and you won't be able to connect again from the blocked IP address.
Imagine another scenario: You came for holidays from the United States to an Asian country and you are trying to connect to your bank account. It will be blocked at the same moment for fraud prevention. Those kinds of connections from far away look very suspicious for the banks and they are blocking them.
If you would have a VPN service with the dedicated IP address, you could use the same IP address (local country IP) and bypass all the bank blockades. So for that reason dedicated IP address for banking help a lot.
Online Gaming
If you did not know, all the online gaming sessions are created by local IP address. That means, if you are playing an online game in the united stated, the game is trying to create a session for that region. It is normal because the local gaming group can play a game more efficient due to a better and faster internet connection.
So if you are using a VPN with the shared IP address, you might be disconnected from the local gaming session of the region.
Also, if you are playing online with the same IP address given by your ISP (Internet service provider), you might be attacked by hackers from the same gaming servers. So if you want to enjoy the best gaming experience with safety and anonymity, the best solution is a VPN with the dedicated IP address.
Geoblock Bypassing and Video Streaming
If you are a fan of online media streaming services like Netflix, Hulu, Vevo and similar, you should know that these service providers are using geo-block. It means that the content which tends to be watched in American is not available for Australian viewers.
If you want to watch Netflix or similar media streaming service from another country, you should use a VPN to bypass those geo-block restrictions.
Streaming media service providers are fighting with VPN users and blocking many VPN IP addresses every month. Every time when your IP has been blocked, you need to connect to another server to get another IP address if you want to continue watching Netflix.
The algorithm of blocking is very simple. Netflix sees that from the same IP address to the Netflix server is connected to many users. This is the sign that this IP belongs to the VPN service and will be blocked soon.
If you will be using a VPN with the dedicated IP address, there are no chances that your IP will be banned. So it means that you will not have to reconnect every month to the different VPN service if you will want to watch Netflix. So, in this case, the static IP address helps a lot for online media streaming service lovers.
Authentication
If you are using a shared IP address on a VPN, you should be facing some annoying issues like Google authentication with reCaptcha. Google sees that you are trying to use their services from the IP address that is being used by another hundred users. It will trigger the reCaptcha security module and you will have to solve security puzzles.
But if you are the user of dedicated IP address on VPN, logging to various service will be much easier. It will work in the same way as will be logging to your mail account from your home's dedicated IP address just with an added VPN security layer.
Web browsing
Many websites, especially banks, webmails services or government service websites are using anti-fraud security server level modules which blocks the IP address used by many users. It works as a prevention for fraud and DDoS attacks. VPN users with the dedicated IP address are not facing such problems, so browsing becomes safer and effective.
Remote Access
Some users turn their PC in a file sharing server at home. If you want to do the same, you should encourage the security of your home FTP server. Also, it is used by small business servers.
First of all, you should use a VPN connection to add an extra security layer for your PC. Otherwise, it will be easy and fresh meat for the hackers. They can break into it and use for sending spam, hosting files or making attacks from your home IP.
There is no such a possibility for hackers to break into your server if your server allows a connection only from an IP address. So it means, that your server accepts connection from one IP address which is protected by a VPN and is secure.
Running a Personal Blog or Using an FTP Service
Nowadays many websites and blogs are being hacked by hackers and cybercriminals. If you are running your own blog, website or e-commerce store, it is always better to block the access and ability to login from the different IP address to your websites' FTP and CMS (CONTENT MANAGEMENT SYSTEM).
In this way, you will keep your website safe and secure. By using a VPN with the dedicated IP address assigned to your account, you will be the only one person who can access your FTP server and websites' CMS and manage the content from any country of the world. If you will block access without using a dedicated IP address, you will be able to access your FTP server and websites' cms only from one place (home, office, etc.). The dedicated IP address will let you access website from anywhere.
Two-Factor Authentication (2FA)
Some websites require two-factor authentication while logging in. This type of authentication is very popular for financial and trade services websites. For example, if you like to trade or mining cryptocurrency, there are always will be 2FA on a login page. Every time you are logging in from the different IP address, you will be asked to authenticate yourself by 2FA. If you are using the dedicated IP address it is not required, as the system sees you as the same person. So The dedicated IP address makes 2FA much easier and faster.
Disadvantages of a dedicated IP VPN
There is a huge list of advantages of dedicated IP address and there is no doubt that the dedicated IP address is a very useful option in many cases. There is one negative thing that you should also know about static IP.
When you are using shared IP on VPN, it means there are more than a hundred users and it is very difficult to track your activity. But when you are using a dedicated I address, all internet activity can be tracked on a log file. In some cases, the authorities of the law can ask VPN service provider to share that log file with them if your activity will look suspicious. We recommend using a VPN service provider which keeps NO LOGS policy. In that case, you will keep your privacy at a much higher level.
Shared IP versus Dedicated IP
A dedicated IP address is assigned to one user and you don't need to share servers resources and speed with other users. A shared IP address is dedicated to one server which is used by more than a hundred users. It means that it always works slower and internet speed is much lower.
Moreover, shared IP address is blocked by Netflix and other media streaming service providers much frequently, while a dedicated IP address will not be blocked never.
The main minus of dedicated IP address for a VPN is a slightly higher cost, but this cost solves you many problems considered to geo-blocking, security, and privacy.
Look at the table below to summarize all the pros and cons for shared and dedicated IP address.
| | |
| --- | --- |
| Dedicated IP | Shared IP |
| Static IP address, dedicated to one user | IP address is shared with many users |
| Much faster Internet connection Speed | Much lower internet speed |
| Allows to unblock American Netflix | Very difficult to unblock Netflix and other American streaming services |
| Costs more than shared IP | Cost lower than dedicated IP |
Final thoughts
As you can see from the comparison table, there are three leaders: VPNarea, NordVPN, and TorGuard. The most quality VPN for using with Dedicated IP is NordVPN. Despite the higher price, the quality and the performance is in the highest level , so we have ranked it first place. Other two VPN service providers are very valuable too, but as you see the price is different, so decide by yourself what to choose.
About the author