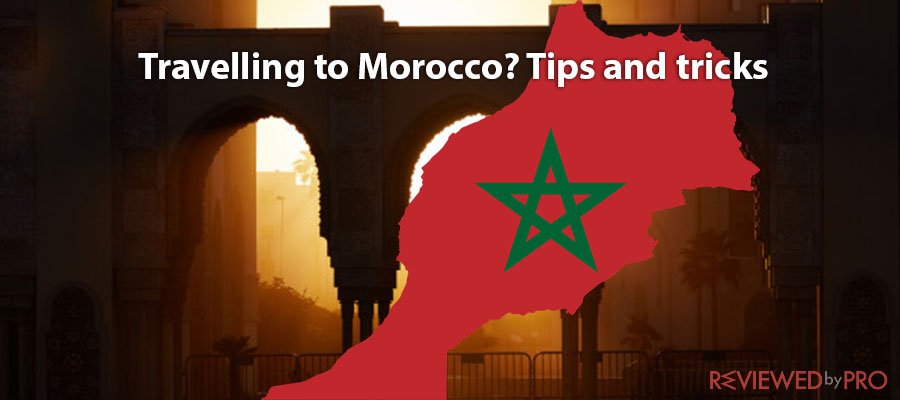 Going to Morocco? Tips and Travel Guide
Are you looking for somewhere unique to go on your next vacation? Why not Morocco, a North African country blessed with abundant desert sand which stretches as far as the eye can see? Over the decades, Morocco has become a centre of tourism, and with good reason.
Your reasons for travelling to Morocco can be many: maybe you're not a lover of crowded vacation sites, or you'd like to you want something for a change? Whatever your intentions are, make your next journey to Morocco a memorable experience with the fantastic and captivating things outlined below.
It will delight you to know that these three unique activities are just an hour away from Marrakech and are ideal for single travellers and families alike.
At this juncture, I know you are a little eager to hear these unique and fabulous ideas. Well, here they are:
Tree Climbing Goats of Morocco
 In Morocco, goats 'grow' on trees. Yes, I know it sounds odd, but the southwest of Morocco is home to some peculiar tree-climbing goats. It is an occurrence that arguably doesn't happen anywhere else on the planet. But the sight has become an attraction of sorts, and it's sure to make you shake your head in wonder, if not amusement.
Here's a simplified explanation of what happens with these goats. I believe you must have heard of argan oil. If you haven't, then argan oil is a Moroccan native oil which makes the human hair beautiful and shiny.  Similarly, it is a desirable food of Moroccan goats. The goats like it so much that they go to any lengths to get it, and that includes climbing large argan trees to reach the tasty fruit.
You may think that residents would fend off the goats from climbing the argan trees and eating the fruits, but no; it's a part of the traditional argan oil extraction and harvesting method. The seeds pass through the goats' faeces intact and are used to make the highly effective argan oil, though over-priced.
To have a first-hand glimpse of these goats, drive on the central road between Marrakech and Essaouira, and you'll notice them; chewing, bleating, and having a good time on the large and beautiful argan trees.
It might seem odd, but some of the goats maintain their balance like experienced climbers while some teeter and look like they're about to fall off the tree at any moment. We highly recommend you see this odd sight on your next trip to Morocco. It's a worthwhile experience.
Ancient Berber Culture and the Atlas Mountains
Another great thing you can try is to have a first-hand experience of what Berber culture entails. High up in the Atlas Mountains, you'll experience the warmth of Berber village hospitality.
You'll be invited to the Berber's mud-brick 'Pise' homes for sweet mint tea, Berber's flatbread, golden honey, and an intimate glimpse into the life of the Berbers when you trek for one or even a few days.
Do you prefer to trek or do you get your thrills from overcoming more complicated terrain? Either way, the Atlas Mountains has numerous trails which all offer amazing and scenic views.
After cleansing your soul in nature, you'll get an invitation into a Berber home for a traditional lunch, where you'll taste the most delicious home-cooked Tajine you've ever eaten.
Calm your nerves with lectures about the life of the Berber people and have a family meal (eating with your right hand is highly advised. Walkthrough the Berber villages with your guide, and be prepared to see new people and a new culture. Everything you experience will be so foreign from home or what you're used to. You'll likely get to test mouth-watering bulgur, couscous, soups, and other local delicacies. The locals are friendly and don't mind offering these to vacationers and tourists like you.
Upon the Atlas mountain, you will ponder on the things that matter in life. Be gratified by a delicious meal, take pleasure in the reasonable skill of conversation, and realize a sense of awe as you witness the beauty of nature. Visiting the Berbers, you'll add a lot to your sea of knowledge while making a genuine contribution to the local community. And you'll do all this while enjoying a fascinating ancient culture.
Organic Henna Tattoo
Turning your hands and feet into a canvas for beautiful art will get you in a holiday mode. If that interests you, then you'll have to make a stop at the Henna Café Marrakech Cultural Association.
The café stands apart from others, serving you delicacies of your choice while delivering beautiful henna tattoos. Although it's straightforward to find other places of Henna tattoo, the place above provides you with an exceptional henna tattoo mixed with eucalyptus oil and no allergy-causing addictive.
Another plus is the fact that it provides you with the option to either choose from their giant book of designs or create your own pattern. For somebody with a philanthropic instinct, you'll be pleased to hear that 100% of the proceeds fund educational and livelihood programs for local children and women.
Another thing we recommend is for you to try a local but delicious Nous Nous while waiting for your gorgeous henna tattoo to dry. Nous Nous is the Moroccan take on a cappuccino. It's a half foamed-milk blend of coffee goodness and a half expresso too.
Not in the mood for coffee? Don't worry, and there are lots of healthy and local delicacies and delicious juices to sample. For example, hummus, lentil salad, and falafel; with lots of tasty options for vegans and vegetarians.
Arabic is one tough challenge visiting Morocco for the first time. You'll want to learn the language to blend in with the Moroccans. Yet again, Henna Café can assist here. Always stop by the cafe at 15:00 (3 p.m.) and you can get your henna and Nous Nous while being given a lesson on Moroccan Arabic. The café offers Moroccan Arabic on a daily bases for those who want to soak up a bit of local language and culture or learn more about the language.
Get ready for the internet censorship in Morocco
Like Skype in the UAE, there's one thing that is very common in virtually all corners of Morocco:  censored internet. Many of the common sites and online services that you use are blocked in Morocco, and that's often a pervasive inconvenience.
Morocco's telecom companies prevent people from making free calls by banning all VoIP call services (rumour has it that the king of Morocco owns significant shares in the telecommunications industry). It's not only particular to VoIP calls though, because your sites can be blocked with no prior warnings for an indeterminate number of times. The simple reason is because of the partial censorship on Morocco's internet.
How to beat the internet censorship in Morocco with a quality VPN
There's no need to alter your plans of going on vacation to Morocco simply because of the blocks in VoIP calls. Granted, this single issue may have made Morocco seem a little less enticing but don't let that deter you. You can still enjoy your trip and stay there because there's a simple and very inexpensive way to bypass the internet blocks in Morocco and use your VoIP call services. The answer is a quality VPN.
Note: it's pertinent to sign up for a VPN service before leaving for Morocco. Once you are already there, VPN sites are blocked and impossible to get past.
What is a VPN?
In Morocco, a VPN is the low-cost means to beat the blocks and access the internet usually. VPN stands for Virtual Private Network and will be the most convenient way to access restricted content while on your trip to Morocco.
How it works
If you connect to a VPN, it cloaks you and makes it seems like you're located somewhere else in the world (i.e. not in Morocco). You choose the VPN server location you want to connect – when you connect to a VPN service.
Most of the quality VPN services have servers in 100s of locations – like the US, Australia, Hong Kong, UK, Europe, etc.
It just takes a few seconds and no technical knowledge whatsoever (only a few clicks) to connect to a VPN and mask your identity. Only connecting to a VPN will let you access all your favourite sites in Morocco usually, and make VoIP calls.
Which VPN is most suitable for the Job?
This is an essential question because some VPNs don't deliver the kind of efficient service you seek. When it comes to selecting a VPN, it's necessary to know that not all VPNs are created the same. Some are considerably faster than others; some support and afford better options, and some enable you to use your VPN on more devices than others. Don't forget that selecting the right VPN can break or make your trip because you're out of options once you get to Morocco.
Best VPNs for Morocco in 2020
Options
Location
B.V.I. Islands
Panama
Romania
Servers
3000+
5000+
3500+
Countries
160
60
60
Supported devices
5
6
7
Torrenting

✔

✔

✔

U.S.Netflix

✔

✔

✔

Encryption and protocols
AES-256

✔

✔

✔

OpenVPN

✔

✔

✔

PPTP

✔

✔

✔

L2TP

✔

✔

✔

SSTP

✔

✔

✔

IPsec

✔

✗

✔

Internet connection speed

Download speed
83.15
72.33
71.10
Upload speed
35.18
48.18
36.45
Security features
SSL

✔

✔

✔

No-Log

✔

✔

✔

Kill Switch

✔

✔

✔

Ad-Blocking

✔

✔

✔

Double encryption

✗

✔

✗

IP Leak protection

✔

✔

✔

Operating systems
Windows

✔

✔

✔

Mac

✔

✔

✔

Android

✔

✔

✔

Linux

✔

✔

✔

iOS

✔

✔

✔

XBox

✔

✔

✔

PS4

✔

✔

✔

Browser extension
Chrome

✔

✔

✔

Firefox

✔

✔

✔

Other features
Router support

✔

✔

✔

Free version

✗

✗

✗

Accepts Bitcoins

✔

✔

✔

Money back guarantee
30 days
30 days
45 days
Read a review
review
review
review
Paid version from
$6.67/month
$3.49/month
$2.75/month
Try
About the author