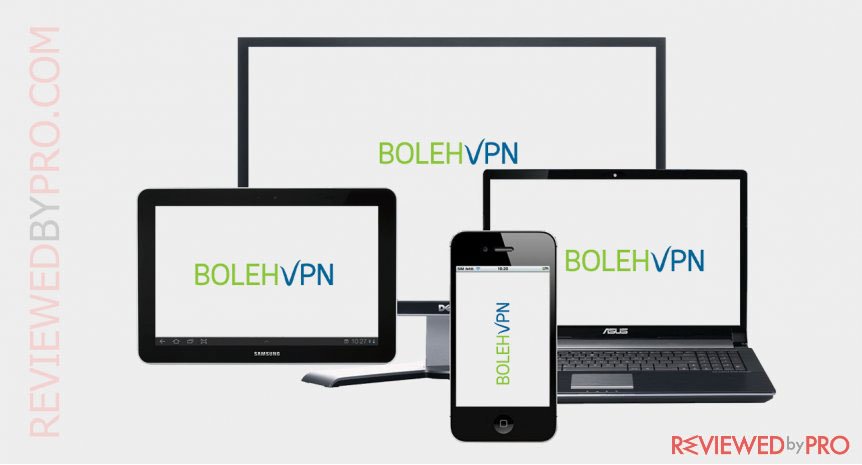 BolehVPN is an excellent tool for increasing your privacy and unblockin restricted content
Have you ever wanted to significantly increase the level of your virtual security? If the answer is yes, you should consider obtaining a license for a VPN. It is a type of network connection that makes your browsing anonymous and a lot more secure.  You can imagine a VPN as a virtual tunnel between your computer and the Internet. The information that goes through this tunnel (either sent or received) is encrypted. This means that nobody can access your Internet activities, even your Internet provider, computer hackers, or the government. Another good use for a VPN is accessing blocked websites. You can use a VPN to access pages that are blocked not only by your school or work, but also by the government. That's because a VPN gives you a new IP address from a server located in another country. To put it simply, you can easily visit Netflix, Youtube, Facebook or any other page that is blocked in the country you reside or travel to. Additionally, it is recommended to use VPNs when visiting and using P2P websites, as it is better not to expose your IP address when sharing files.
The set of features provided by BolehVPN gives you more online freedom
Pros
Cons
Verdict
High level of security
Price for one month is quite high
A VPN with a lot of rare features
P2P support
Allows only 2 devices
Kill Switch
No phone or chat-based customer support
VPN through Tor
Supports Netflix
In this BolehVPN review, we will analyze its most useful features and take a look at its disadvantages. BolehVPN is a company based in the Seychelles. Even though it has offices in Malaysia and Hong Kong, this does not affect its privacy policy or site accessibility in any way. As a VPN service, it is relatively small, offering 35 servers from 13 different countries.
Flexible and compatible VPN service for use with more devices
The VPN service allows you to have two devices simultaneously. This isn't considered a lot since some VPN providers offer up to 5 connections (like NordVPN, allowing 6 devices), but it should be enough for casual Internet users. BolehVPN supports Windows, Linux, Android, MacOS, and OpenVPN supported routers.
Privacy and security options alows you even Torrenting
There is an option to select your preferred protocol, either OpenVPN or L2TP. OpenVPN offers slightly better performance than L2TP, although the latter is a bit more securely encrypted. BolehVPN also supports P2P connection as well as proxy servers. 
As BolehVPN is situated in the Seychelles, the American and European laws don't apply to it, including the law about logging and data retention. In other words, your information won't be gathered and stored in any way. BolehVPN uses 256-bit AES encryption with RSA-2048 handshake encryption together with SHA-512 hash authentication. The VPN also has an enhanced traffic protection system to hide your traffic from your Internet provider even better, which is called "xCloak".  P2P As most of Virtual Private Networks, BolehVPN supports P2P (Person to Person) services. You should buy BolehVPN if you are planning or already use file sharing sites because it is a good idea to hide your IP address for security reasons. What is more, BolehVPN offers unlimited bandwidth when downloading or uploading content.
Kill Switch – BolehVPN, like many other VPN providers, has the feature called the Kill Switch. It is an essential tool if you want to minimize the potential risk when it comes to exposing your IP address accidentally. If it is activated, it works like this – once your VPN gets turned off, your computer or any other device is disconnected from the Internet.
VPN through Tor – One great feature of BolehVPN is that it supports VPN through Tor. This can be used when you want to have even more anonymity. At the moment, the only other VPN that support Tor is AirVPN, so this feature is quite rare. However, you should keep in mind that your Internet speed will decrease even more if you use this service.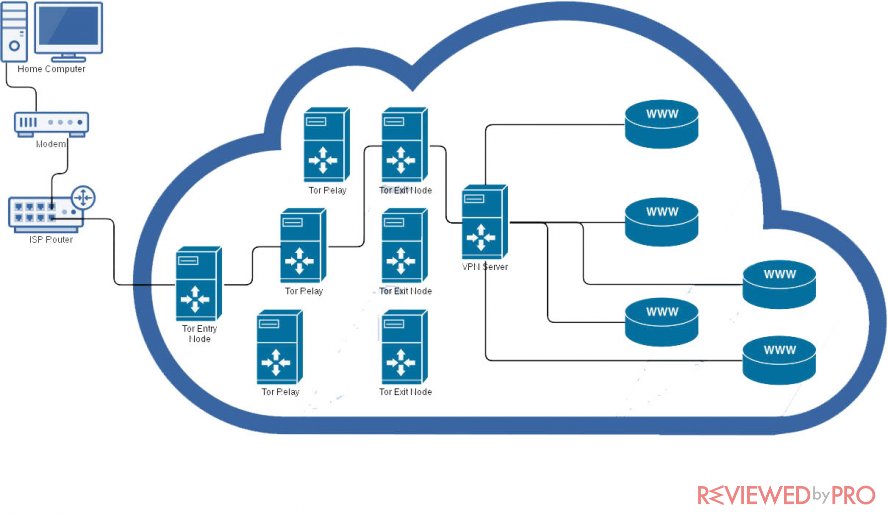 We did expect more from the customer support
If you have any questions or troubles using this service, BolehVPN customer support will help you. Unfortunately, there is no support via phone or even live chat, which are the most convenient ways to ask for help. However, users can submit a ticket by using a support system called Zendesk. Alternatively, sending an email is also an option. The email address is [email protected]. You might receive an answer quite quickly, in the course of a few hours, but there still might be some problems with urgent issues.
Not the cheapest VPN on the market
BolehVPN offers the possibility to try the services for free. Only new users can use the trial and it lasts for one day. However, it is enough time to decide whether you want to use the service for a longer period of time. A 7-day license costs $3.70, and a license for one month costs $9.99. It is not very cheap; however, you can purchase a subscription for 60 days for $16.99. Using the app for 180 days costs $44.99, and a full-year license costs $79.99, resulting in about $6.60 for one month, which is reasonable.
An average pricy VPN service for every user
BolehVPN is quite an interesting Virtual Private Network. It has useful features like VPN through Tor and Kill Switch, and it uses strong encryption. However, the price for one month can be considered quite high, and there are cheaper alternatives, but the features are worth the price. Also, you can purchase a long-term subscription, which minimizes the monthly price.
About the author