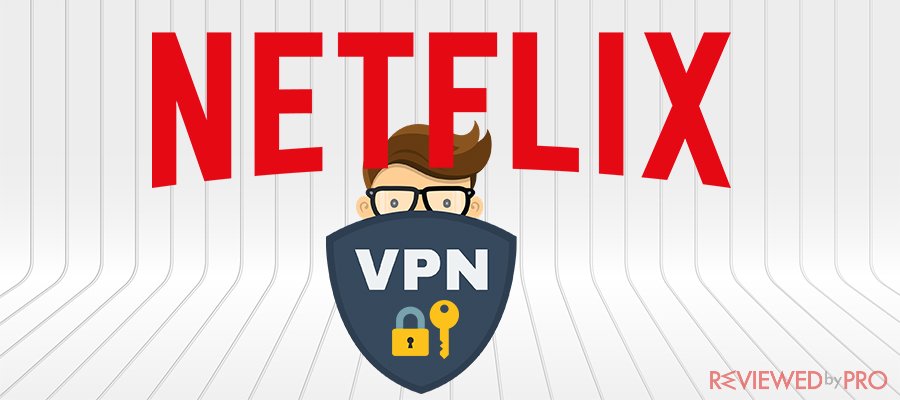 netflix blocked pia vpn
In this article we are going to talk what to do if you cannot access Netflix with Private Internet (PIA). You might already know, that Netflix[1] is a streaming service that allows you to access TV shows, movies, documentaries, and other media online. Netflix has different libraries of media for every country. For example, if you are from Germany, you cannot watch TV Shows that are available in the United States. Many users are trying to use a virtual private server[2] (VPN) to bypass those restrictions by countries and regions to see the full range of Netflix media. Netflix doesn't like that and fighting with those users by giving them Netflix Ban.  Access (PIA).
Stream Netflix with Private Internet Access by the following methods
Order Dedicated IP address – One of the most effective ways to avoid Netflix block is to purchase a VPN service with the dedicated IP address. As it was mentioned in this article, Netflix is blocking users with a shared IP address. So in this case, you are pretty sure that your IP is dedicated and you won't be blocked. Of course, this service will cost some extra money, but trust me, it is worth every cent.
Try Changing ports – To avoid port blocking by Netflix, you can just change them by less know or popular ones. Try to use those: 2018, 41185, 443, and 80
Use Tor Browser – It is no doubt that the Tor browser is the securest web browser in the world that offers its user complete privacy and the option to open any website online without any limitations imposed by the ISP. It performs such safety endeavors through a series of volunteer servers that bounce you from one IP address to another, making it hard for the server administrator to monitor your behavior online. The only negative side to this browser is that it is just available for download on computer systems, and you can use it on your smartphones and other linkup gadgets.
Use Shadowsocks – Shadowsocks[3] is an open source application that uses the SOCKS5 protocol to transfer data over a proxy server, allowing it to bypass internet filtering. It's like using a VPN, but since it's less centralized, it's harder for authorities to detect and ban.
Netflix on a Browser or App – Instead of the IP block, Netflix also can see if you are using VPN in this way: if your location doesn't match to your DNS server. Most of the time VPN providers are able to route your traffic throughout DNS server and you will not get a proxy error. But if you like to watch Netflix on your portable device (Android, iOS), sometimes it is not working fine. Some of your phone's applications can accidentally overwrite the DNS settings and your device will start to use the default ISP name server again. In this case, your location will start not to match to DNS server and you will get banned. VPN blocks are getting more frequent these days. That is why many streaming companies and services are using VPNs. This problem can be fixed by installing VPN software onto your router. In this case, all your devices will be automatically encrypted and routed to the right DNS server. You just need to configure DNS settings to according to VPN service provider instructions. All the instructions can be found on VPN service provider's websites

VPN-blocked-by-netflix
PIA alternative VPNs for streaming on Netflix
It gets very annoying when you pay for a service, and it fails to meet your expectations, such as not being able to work with Netflix through the PIA VPN. The course of action to bypass such a roadblock is shifting to any other service that guarantees pathway to Netflix of all the notable regions of the world. We have a list of the top 5 VPNs that can open Netflix without any further hassle or inconvenience for the user. Some time ago PIA VPN[4] (Private Internet Access) worked perfectly by unblocking Netflix Ban, but nowadays many users are facing the same problem.
1. Use ExpressVPN to open Netflix
Official website
www.expressvpn.com
Rating
  (Excellent – 4.8/5)
Available applications
 
Money-back guarantee
30-days
Price from
$6.67 (-49% deal)
Visit website
More information
ExpressVPN review
Among the many qualities that ExpressVPN has at its disposal, opening Netflix is one of them. Express's foundation was laid in 2009 in the British Virgin Islands, and ever since, it has become the number one VPN service provider in the world by providing quality connection speed and endless bandwidth with the help of its 3000+ servers in 94 countries & 160 virtual locations.
Its location of business allows it to provide a no-log rule along with features like anonymous browsing, IP address masking, AES-256 encryption, kill switch, and zero-knowledge to keep the users away from any harm online.
Express has app support on an array of different platforms such as macOS, Windows, iOS, Linux, and Android. And the best thing is that you can log in to your ExpressVPN account on a maximum of 5 different devices simultaneously.
Below are the affordable price plans that you can share with your family and friends and pay through PayPal, Credit Card, or Bitcoin(To preserve your payment information).
$6.67 per month for a period of 12 months with an additional 3 months free, followed by a 30-day money-back guarantee;
$9.99 per month for a period of 6 months, followed by a 30-day money-back guarantee;
$12.95 per month – monthly plan, followed by a 30-day return guarantee;
| | |
| --- | --- |
| PROS | CONS |
| Compatible with many devices and platforms | High price |
| High level of security | Configuration limits |
| 24/7 customer service | No ad blocker |
2. Access Netflix with NordVPN
Official website
www.nordvpn.com
Our Rating
(Excellent – 4.9/5)
Available applications
 
Money-back guarantee
30-days
Price from
$3.49/month (-70% deal)

Visit website
More information
NordVPN review
With features like the anti-phishing CyberSec along with an OpenVPN encryption, Nord is one of the securest VPN of all time, that also can bypass geo-blocking and enable the user's desire to view content from Netflix of any region. Nord offers close to 5500 servers, and that number is far much than PIA VPN has to offer to its user. Each of these servers has the full backing of NordVPN to provide great connection and speed with virtually no limit on the amount of data the user consumes through it.
Nord has a convenient app that anyone can use without the need to possess any technical know-how. The app is on every popular operating system that billions of people use each day, including Windows, Android, iPhone(iOS), and Linux.
While allowing its customers to link 6 different logins from the same account at once, Nord is available on OS, such as macOS, Windows, Android, iPhone), & Smart TVs.
VPN enthusiasts have the luxury to select one of Nord's top four subscription plans to start using Netflix at once:
$3.49 per month for 3-Years with a 30-day refund policy that can be used on 6 different devices altogether;
$4.99 per month for 2-Years with a 30-day refund policy that can be used on 6 different devices wholly;
$6.99 per month for 1-Year with a 30-day refund policy that can be used on 6 different devices altogether;
$11.95/month with a monthly plan and a 30-day refund policy that can be used on 6 different devices entirely;
| | |
| --- | --- |
| PROS | CONS |
| Wide geographical reaches | Performance hits and drop connections |
| Double VPN for twice the encryption | A monthly plan might seem expensive |
| User-friendly and pleasant interface | Not clear ownership |
3. Try to stream Netflix with CyberGhostVPN instead of PIA
Official website
www.cyberghostvpn.com
Rating
  (Great – 4.5/5)
Available applications
 
Money-back guarantee
45-days
Price from
$2.75 (-80% deal)

Visit website
More information
CyberGhost review
CyberGhost will go the extra mile to the point where PIA VPN usually fails to deliver. This Romanian VPN with a whole set of over 5600 servers not only bypasses geo-blocking, but it does so with complete authority while offering full control over the internet connection speed that does not allow the ISP to regulate your internet.
If you fear that anyone would find out about your doing on the internet, then there is no need to worry as CyberGhost has a firm no-logs policy that prevents anyone from gaining any sort of information. If you feel that some entity is trying to hack your data, then Cyber's 256-bit encryption protocol and an instant kill switch will make it harder for anyone to decrypt it.
Cyber is available on each platform that people use daily, including Windows & macOS computer systems, every smartphone, and Linux. CyberGhost sweetens the deal by giving you the option to log on to 7 different devices at once, along with a 45-day money-back guarantee.
Below are the three cost-effective plans that Cyber offers to everyone who wishes complete anonymity in the online world:
$3.69 each month for 2-Years;
$5.99 per month for 1-Year;
The monthly offer available at $12.99 every month;
| | |
| --- | --- |
| PROS | CONS |
| Offering one of the widest geographical reaches | Performance hits and slowdowns |
| A very informative user interface | Not many personalized options |
| Easy setup and quick to start | Rough reviews by third-parties |
4. IvacyVPN can unblock Netflix from abroad
Rating
   (Great – 4.4/5)
Available applications
 
Money-back guarantee
30-Days Money Back Guarantee
Price from
$1.33/month
More information
IvacyVPN review
Even though not many have heard of IvacyVPN, with over 1000 servers, it is one of the best VPNs available that can open any site in the world, making things like geo-restriction a part of the past.

Ivacy upholds its no-record rule despite functioning from Singapore, which is a place known for sharing intelligence with the likes of the Five-Eyes Alliance. Not only that, Ivacy can further safety from online surveillance and data theft through protocols like military-level encryption, IPv6 Leak Protection, a kill switch, and TCP/UDP/L2TP protocols.

Available across each noteworthy platform, Ivacy supports login across 5 different devices concurrently – An opportunity that you can avail by selection the below-stated pricing plans that comes with a 30-day money-back guarantee:

$2.25/month for 2-Years

$3.33/month for 1-Year;


$9.95 per month through a monthly package;
5. Open Netflix with ProtonVPN with added Protection
Rating
   (Good – 4.3/5)
Available applications
 
Money-back guarantee
45-days
Price from
$4.00

More information
ProtonVPN review
Unlike PIA VPN, Proton small number of 610 servers can open Netflix from any region, followed by 714Gbps capacity and the ability to shrug off any attempts of geo-blocking and internet throttling.
ProtonVPN that is a subsidiary of ProtonMail uses high-end AES-256 encryption to its users and maintains a no-log rule for the customer to freely roam the streets of the internet, no matter the level of restriction. Other methods, such as a kill switch, IKEv2/IPSec, and DNS leak prevention certifies that the user's online browsing session is safe, no matter if they use the Wi-Fi at home or on a public place.
Each of the three top payment plans has a 30-day money-back policy, which you can pick suited best for your budget:
The Basic Plan: You can pay $4 per month for a full year, and connect 2 devices concurrently with the same account;
The Plus Plan: You can pay $8 per month for a complete year, and connect 5 devices simultaneously with the same account;
The Visionary Plan: You can pay $24 per month for an entire year, and connect as much as 10 devices simultaneously;
Private Internet Access can be blocked by Netflix's VPN detection tool
Netflix owns one of the most advanced VPN detection systems in place to make sure that you could not trick them with VPN service. Low-level VPNs often share IP addresses that are very easy to detect and block, which the Netflix servers usually do upon finding them. Netflix makes such IP identification possible through its extensive database that possesses all the information regarding the IPs that the VPNs own. It is the reason why you can access Netflix with the Private Internet Access(PIA VPN) in the beginning, but once Netflix detects your presence and blocks you from watching anything on the platform.
It is the point where you start to complain to the VPN service provider about the unavailability of Netflix through the VPN. PIA might assign the new IP address for that server, and it will solve the problem will for some time. It would feel like a game of cat and mouse, and one day, Netflix will catch up with Private Internet Access or other r Proxy server provider, and it will block it immediately Netflix.
Blacklisted IPs – Netflix and other streaming companies have their own databases of all know VPN servers. Every time you are connecting to the Netflix server, the system is checking your IP address and it matches with their blacklisted IP – you are banned. Many VPN service providers are trying to change as more IP address as possible to avoid those Netflix blocks.
Suspicious ports – Other than the IP address, some VPNs also use standard ports to run their encrypted traffic to access services like Netflix and others. Such activity makes it easier for Netflix to block the ports and hence to block the user's ability to stream the content on the service for good.
DPI Technique – Companies like Netflix and Government institutions are analyzing data packets that are traveling inside and outside the network. By gathered data, it is possible to detect that the traffic came from the VPN server or not. In the short term, it is called DPI technique.
Final thoughts
If you want to save some money on VPN service and dedicated IP address, you can try to choose a cheaper VPN provider like PIA. In this case, you will need time by time to contact support guys and ask them to assign the new IP address to your account. Some of the techniques listed above are not familiar to the majority of the users, but you always can learn something new. The best solution to Netflix ban is to buy a reliable VPN service with the dedicated IP address and you will forget all the problems considering this topic.
About the author
References