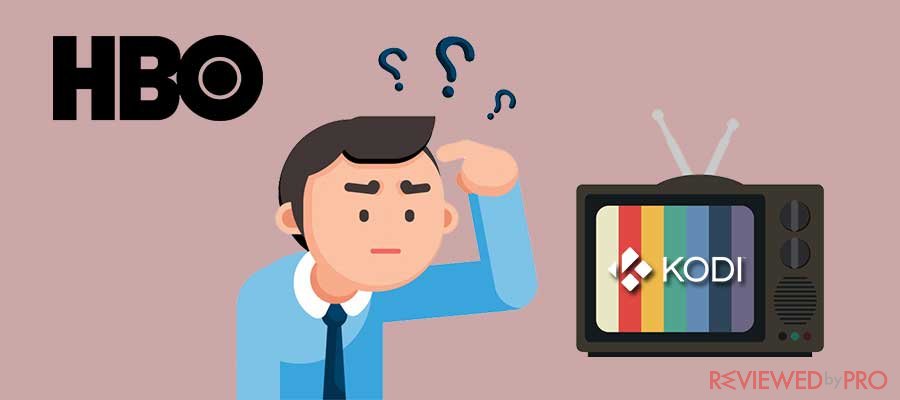 How To Watch HBO On Kodi?
If you haven't abandoned physical media or haven't begun the process of digitizing your movie and music collection, then it's probably because you haven't yet heard about Kodi…yet. Basically, it's a tool to bring all your content together in one place and share it across several devices. Kodi is a popular platform for movies, sports, TV shows, and other international content.
Kodi is arguably the best, networked home media centre in the market, and it's flexible, easier, and user friendly than several other similar applications. It is a free and open-source media player software application with multiple operating systems and hardware platforms that allow users to play and view most streaming media. We're talking about videos, music, podcasts, and even files from local media storage. It can furthermore be used with television and remote controls.
Also, it has plugins that allow users to access streaming media content via online services such as Pandora Internet Radio, Spotify, Amazon Prime Instant Video, and YouTube. Some of the versions have been equipped with a personal video recorder (PVR), enabling it to receive live television with an electronic program guide (EPG) and high-definition digital video recorder (DVR) support.
HBO, on the other hand, is a channel that needs no introduction. It's known for its original addictive tv series like Silicon Valley, Veep, Sex and the City, The Wire, True Detectives, and the most viewed and downloaded show of entertainment's history, Game of Thrones; all created and broadcasted at HBO.
Despite the delay in production caused by the global Coronavirus pandemic, HBO is preparing a tremendous onslaught of exciting adaptation with enticing new seasons of 'Barry', 'Succession', and 'Euphoria'. These, among other reasons, make HBO a must-have channel, especially on Kodi. So if you haven't already downloaded it yet, here is a guide that will help you do so.
Steps to Install HBO add-ons on Kodi
Before we get started, it is important to know that HBO is not really available to all Kodi users because some copyright group holders are seeking the help of law enforcement agencies to penalize Kodi users who view copyrighted content.
The best way to watch HBO on Kodi is by installing the Kodi Add-on. Conversely, you should know that there's no official Kodi add-on for HBO due to the reason mentioned above. That notwithstanding, you can get the channel via third-party add-ons. Third-party developers have developed add-ons that host HBO on Kodi due to its popularity the simple steps below should put you through the entire process!
Open Kodi, click on Settings and Select File Manager and add source File
Click Add Source from the left column.
A window will open to enable you to add file source, select None.
Enter URL.
Name the folder Secret and click ok.
Go back to the home screen and select Add-ons.
Click the icon as displayed in the image below.
Click Install from Zip File.
Scroll down and click on Secret.
From the two zip files, select plugin.video.fakmov.zip
It will take a while before add-on enabled notification will appear.
The add-on is installed now.
Then go back to your home screen, click Add-ons, then video add-ons, and click Falcon.
A list will appear, select Falcon IPTV.
You'll see TV channels based on your location. Select USA TV to watch HBO on Kodi.
Scroll down and click on HBO HD.
After taking time to load, HBO will start streaming on Kodi
And if you live outside the U.S, you'll face geo-restrictions while watching HBO on Kodi. Here are the list of the best VPNs for HBO.
The third-party Kodi add-ons for HBO often use dubious sources to get access to HBO live stream. Although you will be required to sign in to the HBO account, the channel hasn't yet officially given clearance to anyone.
It is, therefore, reasonable ground for law enforcement agencies to hunt down violators and punish them. You must know the laws that regulate such Internet crimes in your specific country to avoid strict punishment.
A simple way to circumvent all this is to use a VPN. With a VPN, you can achieve your HBO experience on Kodi without the worry of being on the radar of any government agency. It is highly recommended that you use the following VPNs for HBO on Kodi:
Official website
www.nordvpn.com
Our Rating
(Excellent – 4.9/5)
Available applications
 
Money-back guarantee
30-days
Price from
$3.49/month (-70% deal)

Visit website
More information
NordVPN review
Avoid using free VPNs because they might jeopardize your privacy and expose you to the prying eyes of CyberCrimes agencies.
Possible Errors and solutions for HBO on Kodi
The developers of Kodi developed many add-ons to give users great options to choose from. Also, add-ons are hard to maintain, because they require gradual updates, and sometimes, some add-ons just get closed. Perhaps they get a lot of heat from law enforcement agencies. After all, any streaming site that offers free streaming from any premium channel should expect nothing less.
In light of the above, let's take a look at possible errors and solutions to add-ons arising from the heat of HBO creators or law enforcement agencies.
Failed to Install Dependency Kodi error
This error occurs when a Kodi user has a Kodi add-on repository that has become obsolete or doesn't have complete access to HBO contents.
Where this occurs, then the fix is simple. Just update the Kodi add-on and continue enjoying their services. However, if after updating and it still doesn't work, then you have no choice but to use a different Kodi add-on on your device.
Could not connect to Kodi repository error
If you see this message, then it means the unofficial third-party add-on you are trying to use is having problems with its repositories.
A lot of reasons could be associated with this common error. Either you have typed a wrong URL, or maybe, it is not the right format. Or, you might have used the URL of another Kodi repository which is no longer functioning.
The fix to this is also simple. Check the actual URL of the repository source. Check it manually.
Confirm whether or not the URL is actually working. You can easily do so by opening the URL of the Kodi add-on on your web browser.
If all these did not work for you, consider using another Kodi add-on that offers the official HBO channel. There are my of such Kodi add-ons. Just run a search on them and follow the already mentioned steps to install them.
Best add-ons to watch HBO on Kodi
Exodus
Sports world
Covenant
Pro sports
Project D
SportsDevil
Rising tides
Stream Hub
WolfPack
Falcon
The legality of Kodi
Kodi in itself is legal software like any other software circulated under the GNU General Public License. However, Kodi can be used to share illegally uploaded content as against the intent of its developers. Simply put, Kodi may be used for less ethical purposes.
Hence, the obligation is on you to use Kodi responsibly. This is due to plugins and its open-source nature. However, using Kodi as a media centre on every device is completely legal.
At the EU court, there was a ruling that using a multimedia player to stream pirated video content online is as illegal as downloading an illegal copy, Kodi inclusive.
Why Kodi?
Kodi affords you with Freedom and flexibility. All you need is an internet connection, and you're never too far from your favourite content even on the go, and while at home, it enables you to play stored media on one central hub. It also gives a tremendous amount of control over media files, delivering quality audio and video option far more than most other player software. In addendum, it affords your subtitle setting an additional style and touch of class, with controls to adjust the offset speed, so text perfectly aligns with speech.
While Netflix is arguably considered the best home for movies and TV shows, it has a limited library of movies and TV shows. It's library updates every month to add new movies and remove old ones. On the other hand, Kodi guarantees you unlimited access to every movie and TV show that was made. Allows you to live stream TV channels, sports, and other internet content for absolutely free of charge.
Furthermore, the contents on Netflix is licensed from companies that hold their copyright, once the agreement expires, contents get pulled down from Netflix. Also, the subscription price on Netflix varies from region to region, and the number of shows offered. Whilst, on the other hand, that of Kodi is free as earlier mentioned.
In 2014, Lifehacker awarded Kodi the 'Best Media Player' albeit, at that time, it was known as XBMC. And today, Kodi has introduced thousands of add-on and plugins that enhance its usability, flexibility, and functions. For the aforementioned reasons, Kodi is rapidly gaining popularity, and Netflix might, in the coming years, face a rapid decline in users.
Streaming HBO on Kodi means having your favourite shows for free and on your terms, and that's a bargain you can't afford to miss! And if anything prevents you from using Kodi to its full potential, a VPN is always the answer!
About the author