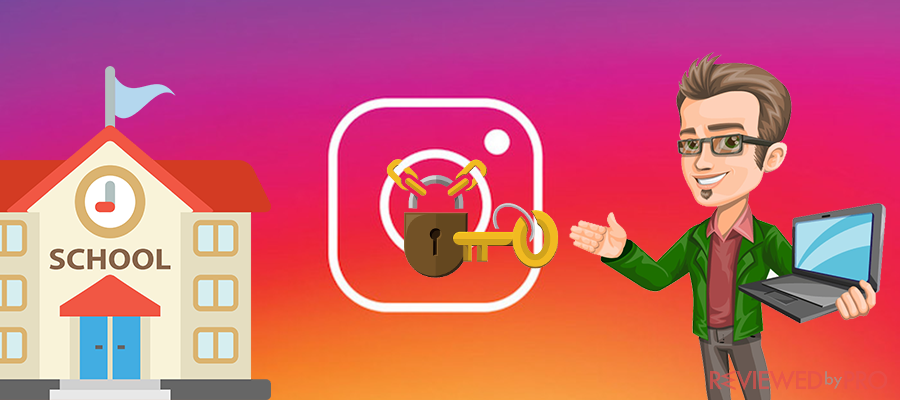 In this article, you will find detailed information on how to bypass the restriction of the blocked Instagram website at work, school or university. We are often confronted with a situation where we want to access our Instagram account, but we receive a message that this site is banned or unavailable.
Why is the Instagram site blocked?
This is because the educational institution's authority or employer wants to protect their pupils or employees from distraction. For employers, it is useful when we cannot access social networking accounts because then we spend more time on daily work.
There is a similar situation in schools, where students are technically forbidden to access their Instagram account, online bullying, and distraction lessons.
Also, students often cannot concentrate, share information, photos, or other media files of dubious value.
This seems to be a certain constraint on civil rights, but many people face such restrictions on a daily basis. However, sooner or later there is a way to solve the problem. There is also blocking of your Instagram account.
By reading this article you will learn how to bypass these restrictions and feel free from the restraints.

How do they block the Instagram network?
The easiest way to keep access to the desired site, including Instagram, is to change the router settings. Nowadays, the system administrator can easily connect to the router settings and easily override any desired sites or IP addresses that connect to the specified site.
Just a few button clicks and Instagram or any other site in your school or workplace are blocked.
There are ways to bypass this type of blocking and they will all be listed in this article, so read on. You will not only learn how to bypass blocking on Instagram but also on Facebook, Twitter, Snapchat, YouTube and other popular sites.
Unblock Instagram using Proxy Server
 The easiest way to retrieve a website is by using Proxy Server[1] .
What is a Proxy Server?
A proxy server is a proxy server between your computer and the server you want to access.

The types of Proxy servers:
Fully anonymous. The proxy servers configured in this way not only hide the user's IP address but also do not transmit the parameters from which it can be configured as a proxy server. They look like site administrators as ordinary users (unless they have IP or www addresses for those proxy servers). Otherwise, they are called "elite" or "high anonymous". They are usually paid.
Anonymous – this type of proxy server also hides your real IP address, but traces of proxy servers are left behind while browsing through them, making it easy for webmasters to come across a proxy server. Experienced system administrators can detect and block the proxy server IP addresses.
Transparent – they are not anonymous: they not only leave proxy footprints but also transmit a real IP address. Such proxy servers are not suitable for secure anonymous browsing. They are usually used only to speed up browsing.
In most cases, the proxy server's IP address is not included in the router blocked IP and site lists, and you can bypass the router's settings. Some routers automatically block the IP addresses of the Proxy server, so try to connect through several different proxy addresses until you can connect to the blocked content.
It should also be borne in mind that when connecting through proxy servers, Internet speeds are most often affected. Of course, it's enough to share photos on Instagram, but if you'd like to share a larger video file, it would take much longer.
The list of Instagram friendly proxy servers:
Using Proxy Server Websites You can try to connect from any computer without installing or changing your computer settings. Just open one of the listed addresses in the browser window and browse.
Note: Some proxy server sites may be blocked at your school or may run partially. Try all of the proxy servers listed and find the best one for you.
Unblocking Instagram and other social sites using the TOR web browser
By using the TOR web browser[2], you can also bypass the blocking of different websites at school, at work or in the university library. This browser is quite widely used by many people who want to get rid of these restrictions and keep their privacy online.
What is Tor's Internet Browser and how does it work?

The Tor browser works with volunteer servers around the world that allow you to connect to the desired site from another IP address. In this way, you:
Avoid monitoring your behavior online
The local server administrator will not be able to see which sites you visit.
Allow you to access blocked sites.
You can use this browser with the following software: Microsoft Windows, Apple MacOS, or Linux. The most amazing thing is that you do not need to install this browser on your computer. You can just bring it on a USB storage device and use it freely.
How to use Tor browser on this link
Unblock Instagram with VPN
A VPN (Virtual Private Network)[3] can be a very helpful tool for those who want more privacy online. It can be imagined as a virtual tunnel that connects a device of your choice (computer, smartphone, or a tablet) to the Internet. This metaphorical tunnel is much more private than your regular connection – the best feature is that nobody but you can access it and it is impossible to track your online activity.
That is because all the data is encrypted when you use a VPN, and it cannot be seen even by your ISP (Internet Service Provider). However, usually, it is not our ISP that we hide from. A Virtual Private Network can serve as a great tool to keep your information secured from hackers who might want to steal it.
For example, it is not advisable to use public WiFi because it is often the target of cybercriminals.
A VPN, however, will not allow any criminals to access your data, making public networks a great choice for you.
Another great feature is cyber freedom. You see, many countries block certain websites because of various regulations. Sometimes it becomes impossible to watch Netflix when traveling or visit even the simplest Western websites when living in China. With a VPN, it is possible to visit any site you want as you connect to a server from a different country, having a different IP. Even the government can't know which sites you access.
Also, when it comes to P2P sites, it is strongly advisable to use a VPN. It makes usage safer and much more private.
When choosing the best Virtual Private Network, consider your needs and look through the features carefully.
We have a lot of VPN reviews, which you can read and choose accordingly.
Keep in mind that a VPN will most likely slow down your connection because the information has to travel longer distances than normal. Consider this when choosing the level of encryption – the stronger the encryption, the slower the Internet.

Many VPNs have a lot of extra features, for example:
Kill Switch
Unlimited bandwidth
Adblock
Integrated anti-malware
Also, there are tons of different payment plans. It is usually cheaper to buy a long-term subscription as the price of one month license can drop significantly. There are also lifetime plans and free trials, so try to keep an eye on these features.
So, you can look at the table, skim over a few reviews and try the services of a VPN to be a safer and more independent Internet user.
Most popular VPN providers:
Nord VPN
NordVPN is a very simple and reliable VPN service, which covers a wide geographical range of 62 countries and has more than 5000 servers.
Nord Virtual Private Network is a great choice for those who want to visit sites that are unavailable in their own country.
NordVPN was initially released in 2012 and today has more than 1 million customers worldwide.Read about NordVPN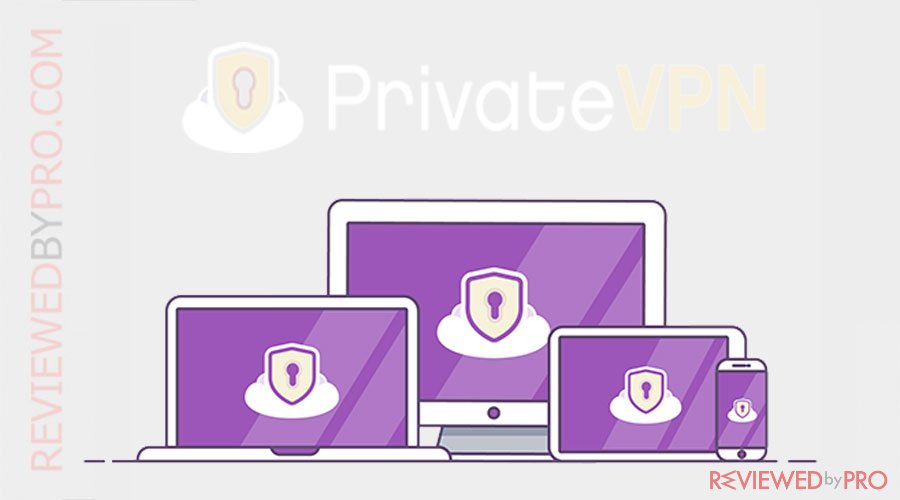 Private VPN
PrivateVPNoffers users all the privacy and security features that are useful and needed for an average and advanced user. The company offers only about 100 servers locations in 57 countries in the Americas, Asia Pacific, Europe, Africa, and the Middle East. Users are able to connect through any of the locations and change the server location at any time.
The company uses one of the strongest VPN protocols in the market that include OpenVPN, PPTP, L2TP, IKEv2 and IPSec.
PrivateVPN is developed by a Swedish-based company named Privat Communication Sverige AB. The company is relatively small and new but it claims to provide the highest levels of security and privacy. Read about PrivateVPN
Express VPN
ExpressVPN is regarded as one of the better VPNs at the moment. Basically, this tool is suitable for both beginners and professionals alike as it is quite easy to use but also has a lot of extra features (similarly to NordVPN). Being among the better choices on the market, ExpressVPN offers a wide range of perks and features. It is also important to mention that you have the choice of 30-day money-back guarantee, so there are literally no risks to the user – you can get your money back if something goes wrong. Read about ExpressVPN
Unblock Instagram using SmartDNS
SmartDNS[4]: An alternative way for you to unblock and access Instagram while at school is the use of SmartDNS services. In this case, there is no encryption for you. Nevertheless, you get your DNS altered and this is what makes you free to access previously restricted content.

You can use the SmartDNS on any device, it is easy to set up and typically more affordable than the VPN. You also get faster speed and performance as a whole – without the protective layer that the VPN offers, of course.
Unblock Instagram using Phone's internet connection
Let's say you are using your Laptop at the school's library and you want to check what is going on facebook. Normally the local Wifi connection is blocking Instagram and other social networks like Facebook, Twitter, Snapchat, YouTube and so on. What to do? Just enable on your smartphone tethering connection[5].

Your phone's IP is not blocked, you can connect your phones wifi and browse the internet. You can find here how to enable shared wifi network on your phone: https://www.androidpit.com/share-wifi-over-bluetooth 
Final thoughts
So now you are the master of privacy and security and now you can unblock Instagram at your school, university or office. Try to use all the step from the beginning. If you want a really fast connection and 100% to unlock all the social networks, use VPN service.
About the author
References