Bitdefender Antivirus for Mac user manual
This short user manual will provide you easy and simple guidelines how to install Bitdefender Antivirus for Mac and to enable its main features, such as Safe Files and Time Machine Protection.
Installation
The installation of Bitdefender Antivirus for Mac is quick and simple. It should not take longer than 10 minutes if you follow these steps correctly:
Launch your Bitdefender Central account. If you do not have one, please sign up at the official web page.

Make sure that your Bitdefender Central account includes Bitdefender Antivirus for Mac subscription, so the application can retrieve the validity from the account.

Then, select the My Devices panel and click INSTALL Bitdefender in the My Devices window.
Further, click the Download button in the prompt window.
The installer will be downloaded on your Mac. Go to the Downloads folder, locate the agent file that has the .pkg extension and double-click on it. In order to install the application, continue by following the on-screen instructions.
To remove any previous security software and antivirus for Mac versions, click the Uninstall button. Keep in mind, if you do not have any other antivirus solutions and install Antivirus for Mac for the first time, the Uninstall button will not appear.

Once you complete all the on-screen instruction steps, a small window will appear and the Bitdefender Antivirus for Mac application will be automatically downloaded and installed on your Mac.
Enable Safe Files and Time Machine Protection
Once the installation is completed, the main window will show display the window named Introducing Safe Files. Click the Enable button. This feature will protect your sensitive files and folders against ransomware.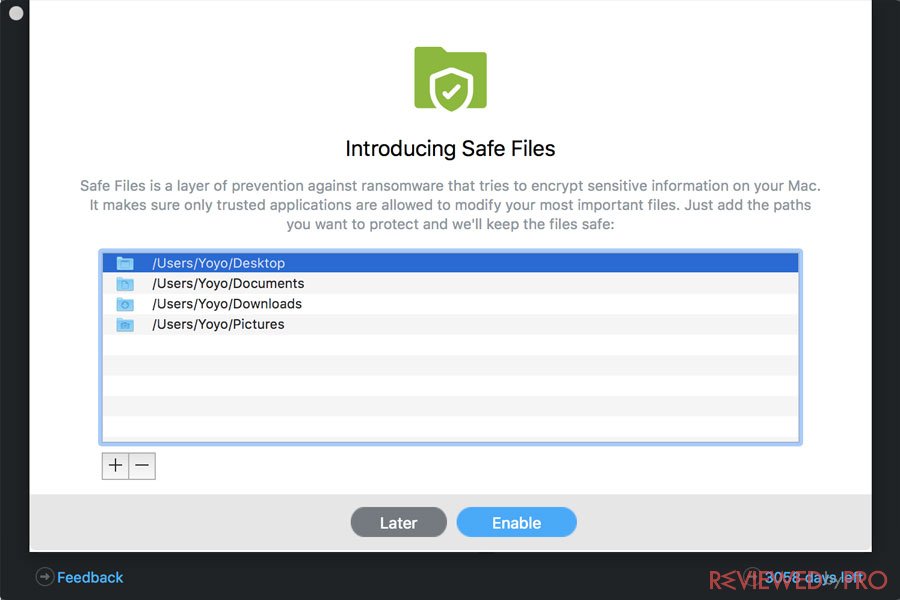 The following window will display the Introducing Time Machine Protection. Click Enable Protection in order to protect your backups. Please keep in mind that this feature will only appear if you are installing the software for the first time and if you do not have the Time Machine enabled, in order to enable the feature go to Time Machine and turn it on.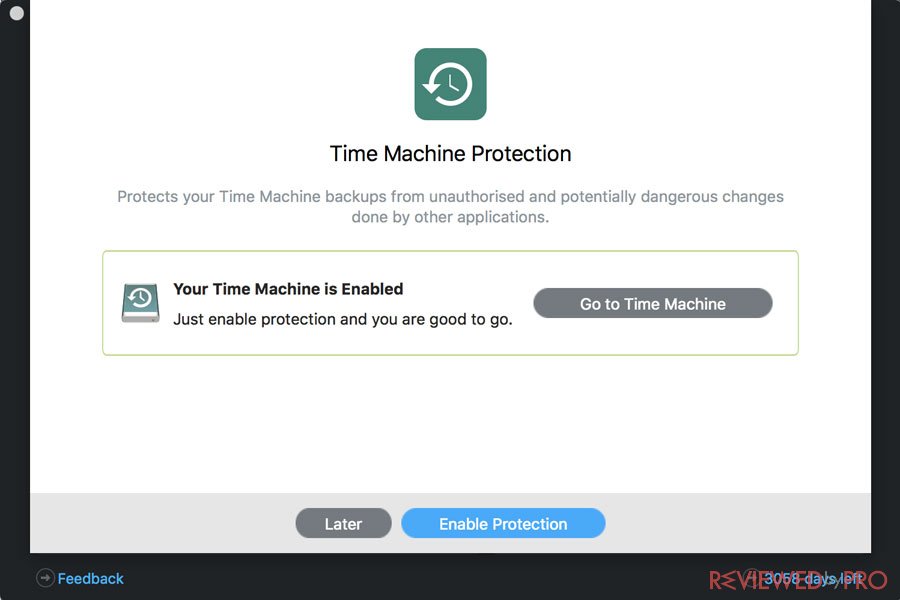 The following prompt will inform you that Safe Files is Enabled and Time Machine Protection is Enabled.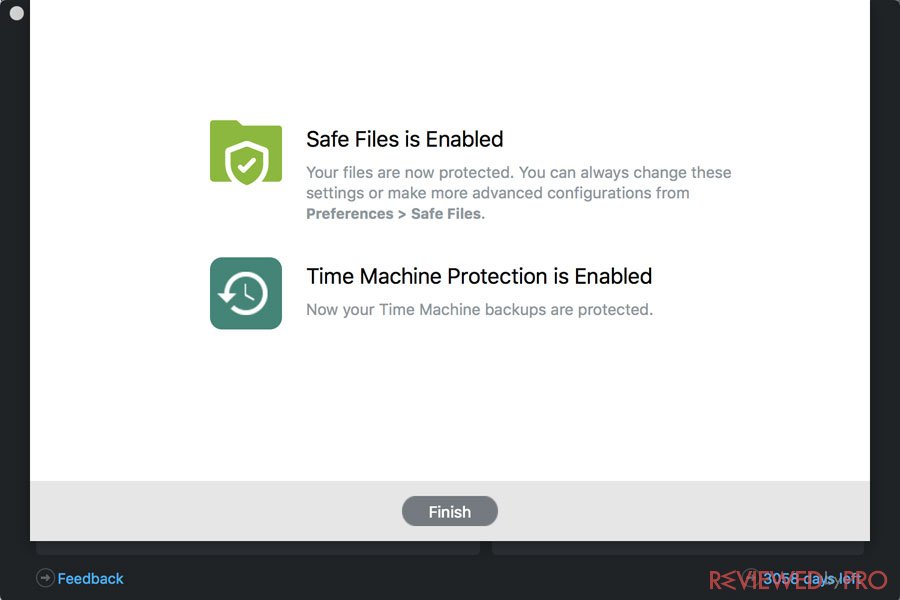 In order to check these settings, you have to open the Bitdefender Preferences under the Protection and Safe Files tabs.
Congratulations, now you have successfully installed Bitdefender Antivirus for Mac! Your Mac and your Time Machine backups are protected! As it was mentioned before, Bitdefender has an easy to use and modern interface which is easy to navigate, so even those who lack computer skills will be able to use easily!