Plumbytes Anti-Malware user manual
Plumbytes Anti-Malware user manual
This is a short user manual for Plumbytes Anti-Malware, adapted for Windows 10 operating system. In accordance with the instructions of the visual and textual material, you will be able to use Plumbytes Anti-Malware with no difficulties.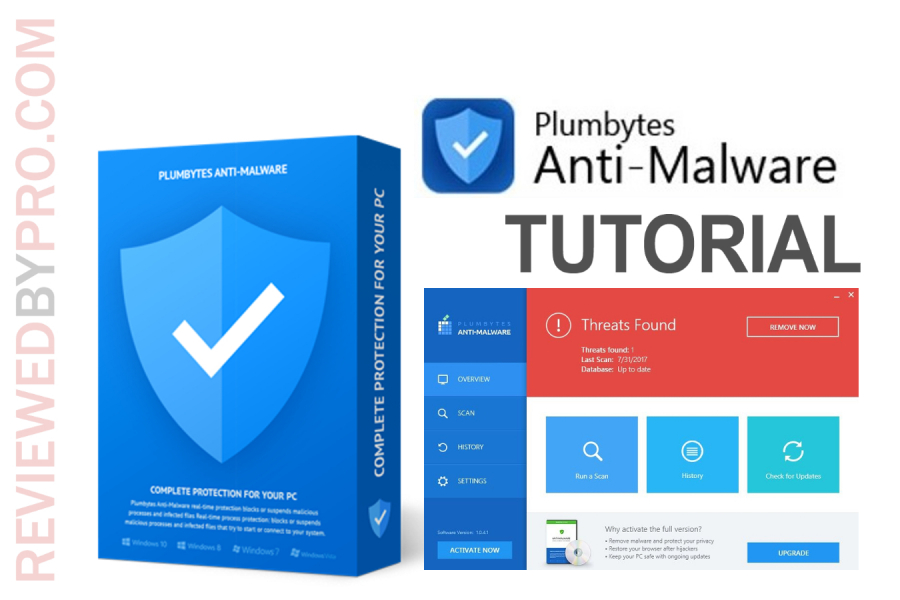 Plumbytes Anti-Malware download

In order to install Plumbytes Anti-Malware, you should download the installation file package from this page. The anti-malware application does not take up much space, so the download process will be really quick.
Plumbytes Anti-Malware installation

1. Locate the downloaded software installer package (it should be in the folder "Downloads").
2. When you click on the file, a message box will appear asking whether you really want to install the program. Click "Yes" and continue to follow the instructions of the Installation Wizard.
3. Press "Install" and don't forget to mark that you accept the License Agreement and Privacy Policy.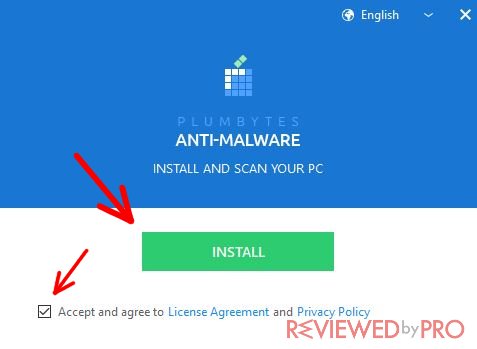 4. Now the program will begin the installation process.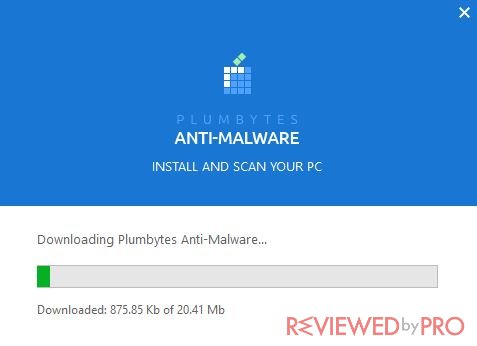 This will take only about a minute. Plumbytes installation does not require deep computer literacy skills, so you can easily perform it on your own. 
Once the application is installed, you can check out all of its features.
Main features

The system consists of 4 main parts: overview, scan, history, and settings.
Overview – here you will find the most relevant information about the last scan. You can also perform database updates and system scan. There is also a button "Run a scan", which you can press to activate the system scan immediately.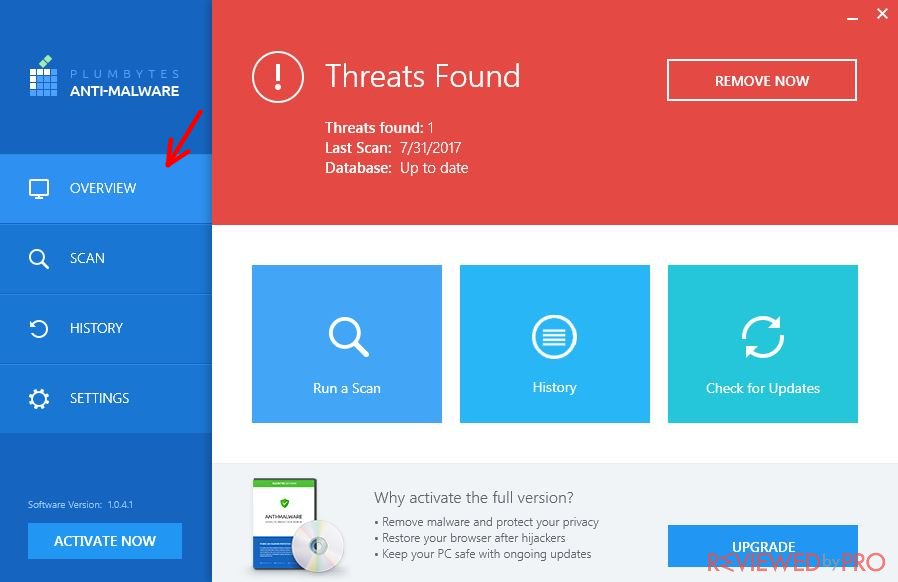 Scan – here you can scan your PC from viruses.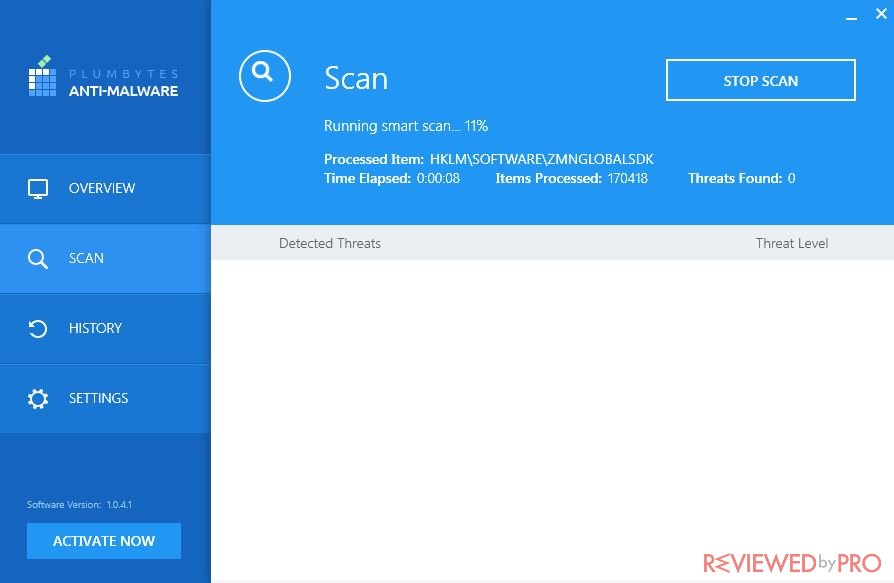 History – here you will find the full history related to scans and other recorded events. It is quite handy if you want to see the time of the last scan, and whether it was successful. If no scans were done, you will not see any information. It is also possible to clean up the whole history by clicking "Select All" and "Clean All".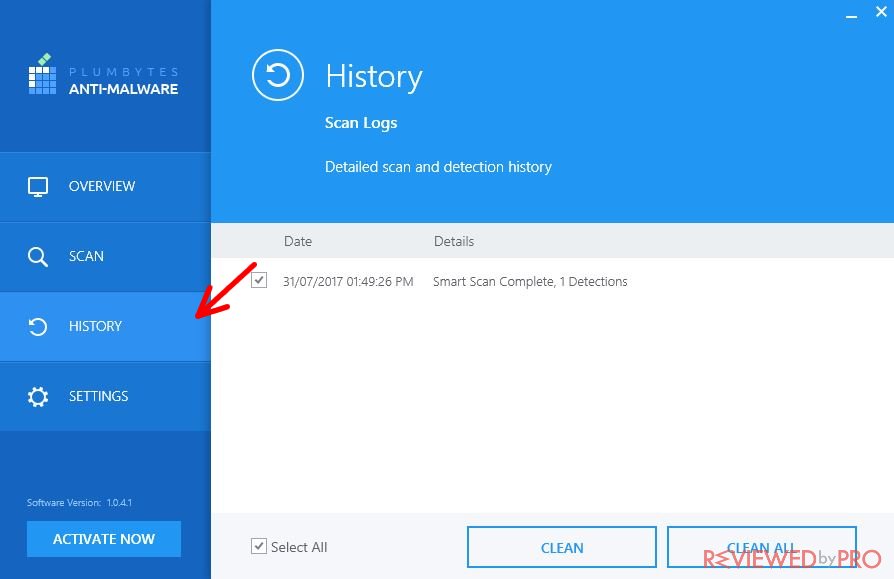 Settings – here you can select the language of the user interface. For example, you can choose English, German, and so on. Also, Plumbytes Anti-Malware provides the opportunity to determine when to perform computer scans. There are only a few settings, so this software is user-friendly.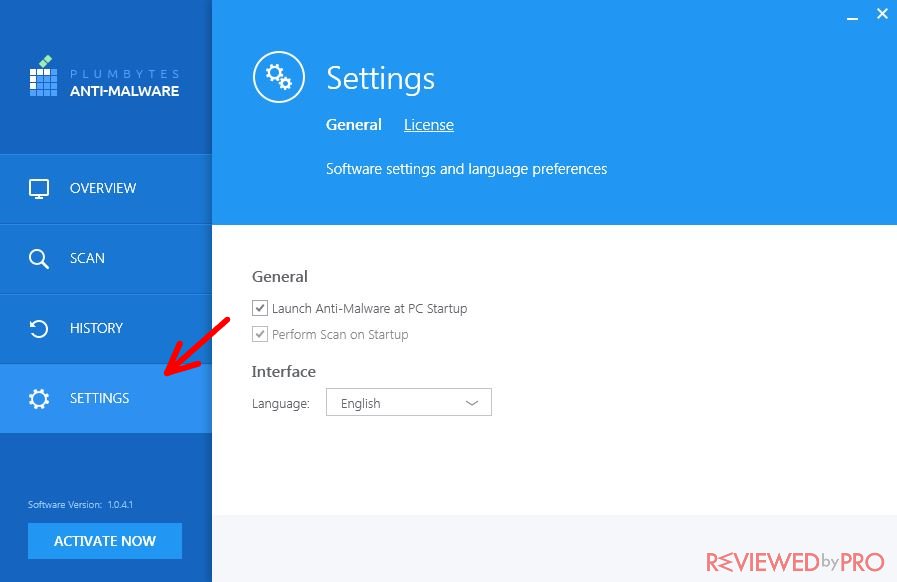 Scanning your computer with Plumbytes Anti-Malware 

Now you can scan the computer to check for viruses. The full computer scan takes some time, and it depends on the number of files hosted on the PC, the computer processor power, and the type of hard drive (HDD, SSD).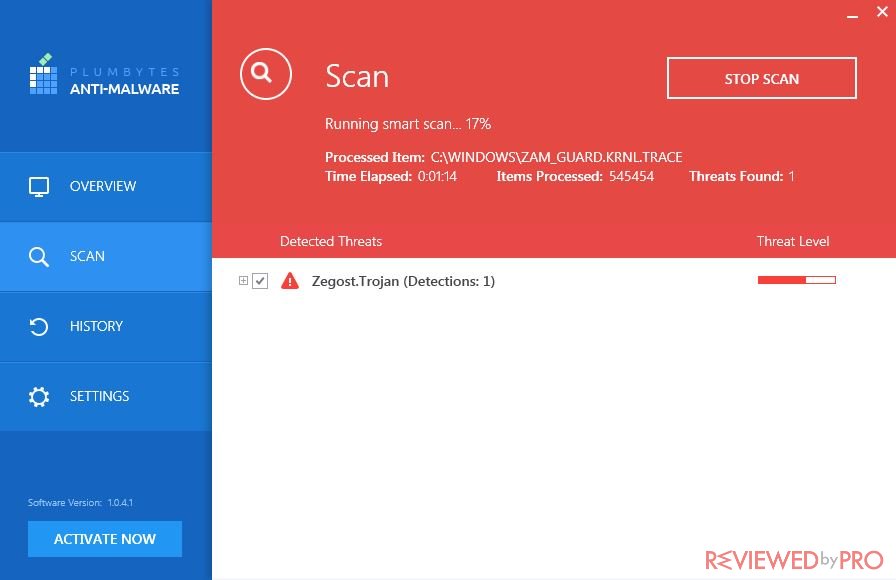 If the application finds any threatening files, you can remove them. You will be given a detailed report about the scan results. If you want to remove all the viruses, you need to purchase a paid software license.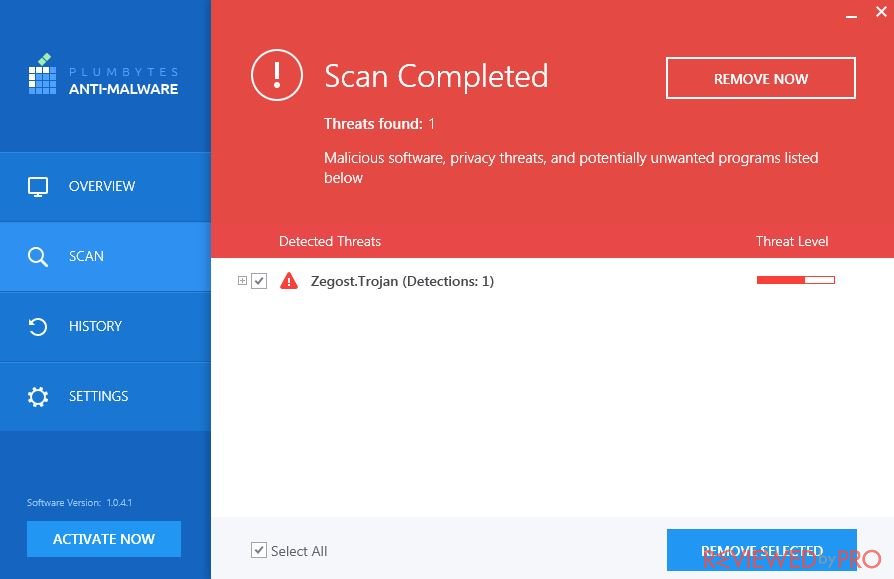 When you click on "Activate Now", a message box pops up for you to enter the license code (if you have already purchased it) or a suggestion to buy a new one. If you do not have a license key, click again on "Activate".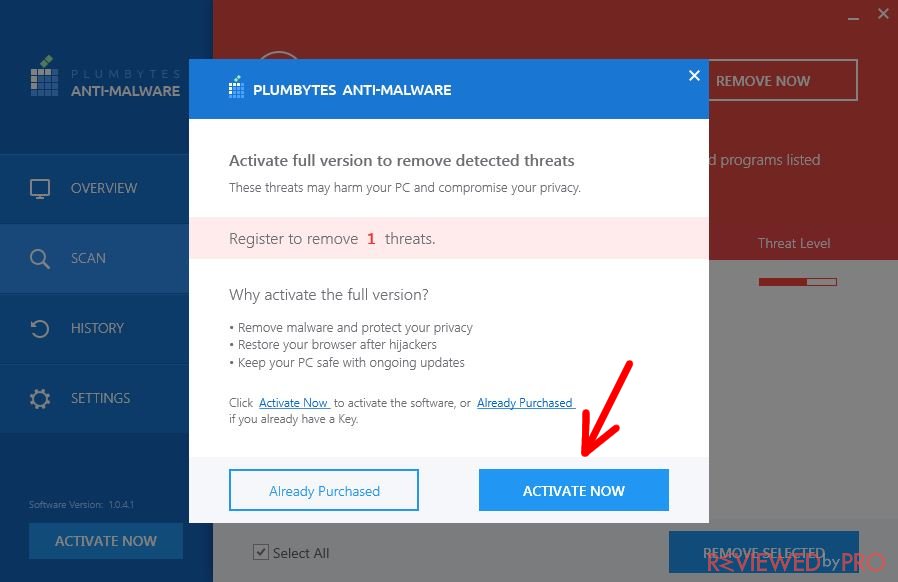 We hope that this manual was useful!