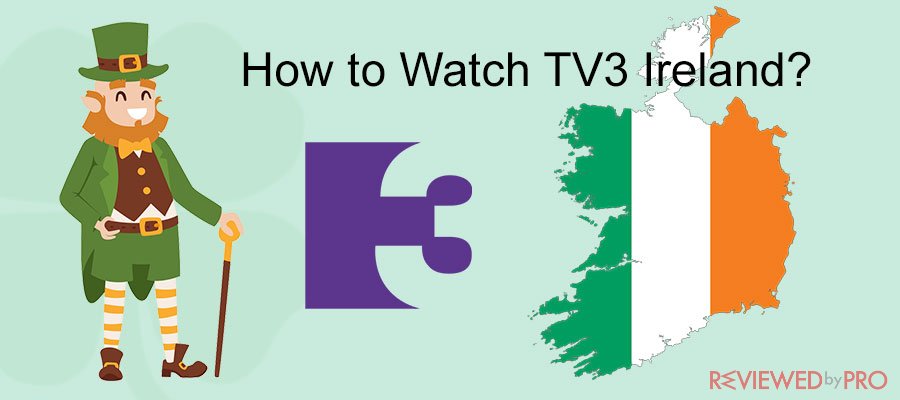 How to Watch TV3 Ireland From Anywhere in the World?
I do not live in Ireland, but can I watch my favorite shows from TV3 from anywhere in the world? What is the most cost-effective and most straightforward method to access content from TV3? These are the questions that come into the mind of every consumer who wishes to watch some tv series, animated show, or documentary from Irelands's own TV3 Ireland platform.
In this article, we will show you the technique to open content from TV3 Ireland, no matter where you live. So, keep reading this guide and learn the answer that will open doors to not only TV3 but other similar platforms as well.
The History of TV3 Ireland and its and Content Library
TV3 was launched in 1998 as a terrestrial channel for the viewers living in the Republic of Ireland. However, it got a thorough rebranding treatment when the name TV3 was changed to Virgin Media One in 2018. The channel is home to many notable shows for people from every walk of life, including White House Farm, Bob the Builder, Love Island, The Grahan Norton Show, and The Celebrity Chase. TV3 is accessible through different platforms, including Windows, macOS, iOS, Android, Smart TV, and Chromecast.
Despite TV3's popularity, all of the shows mentioned above and much more are only accessible to people living in Ireland. Besides, there is no direct way to approach the platform for consumers residing outside the country.
If you are wondering about the reason behind the inability of content viewing for people living outside Ireland, then the answer is pretty simple. Platforms like TV3 Ireland and similar other implement geo-blocking to restrict anyone wishing to access the platform. The method is applied to uphold copyrights and piracy laws aimed to protect the TV shows. Geo-restriction policies are enabled by both streaming sites and the local ISPs to prevent users from opening anything that they are not supposed to access.
However, there is a method that you can use to access any show or content from TV3 Ireland, which we will discuss in the next section of the article.
The Technique to Watch Popular Shows on TV3 from Countries outside Ireland
Platforms like Virgin Media One/TV3 are incredibly aware that people living outside Ireland could try to access content by using different means. It is the reason why, most techniques, notably the free tools, do not provide the necessary assistance to open TV3 Ireland. These tools include using different proxy sites, the Tor browser, and Public DNS.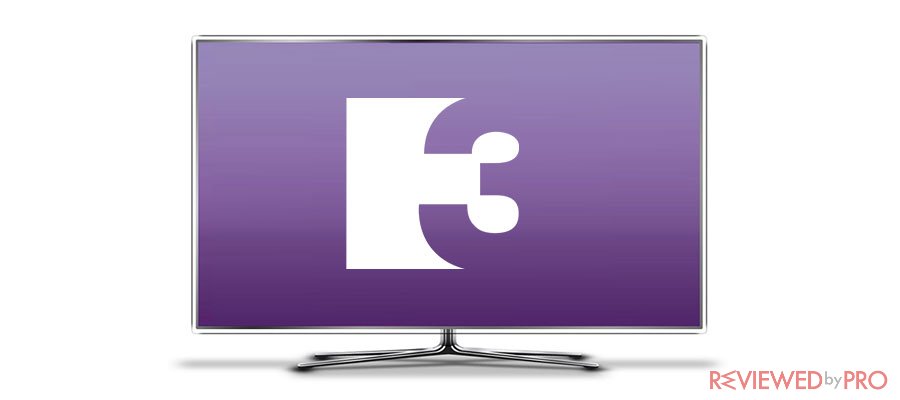 tv3 in ireland
Nevertheless, a premium VPN service still has what it takes to offer a clear path for you to watch your beloved show. It also provides much-needed security and privacy on the internet while you perform the endeavor mentioned above. In this section of the article, we will discuss how the VPN service bypasses geo-restrictions, and how does it keep you fully secure online.
VPN will Open TV3 Ireland From Anywhere in the World
Arguably one of the miracles of the modern-day tech, a Virtual Private Network/VPN, has the ability to bypass every possible level of geo-restrictions without breaking a sweat. It is mainly due to the vast gallery of servers and IP addresses owned by the VPN service provider. These utilities of the VPN service added with its IP masking ability does not let platforms like TV3 Ireland to detect your presence on their server and allow you to stream anything you want. Premium VPNs also offer reasonable internet connection speed with unlimited bandwidth to stream any content. Not only that, but the aptitude to bypass geo-restriction also opens more leading platforms like Netflix, Hulu, and others.
In addition to masking your IP address, a VPN does not keep any log or record of your daily browsing routine. Such protocols render it impossible for anyone to keep track of your online whereabouts. You need to get a VPN service that doesn't keep track of your browsing history and doesn't operate within the jurisdictions of countries that are a part of the five-eyes alliance.
Online hacking attempts have significantly increased, given that almost every person stores their most private information on the digital platform. Malicious sites and malware that come with them play an instrumental role in stealing such information. The top VPNs have several encryption protocols in place that don't allow any malware or cybercriminal to phish out your data. These encryption techniques include 256-bit AES encryption, L2TP, and PPTP, and OpenVPN, followed by handy features like kill switch keep you under the protection of the VPN 24/7.
As mentioned in the previous section that TV3 Ireland is available across a variety of different digital platforms and devices. It is why it is vital to get a VPN service that has native apps for all the aforementioned operating systems. Most of the top VPNs have dedicated apps on mediums such as Windows, macOS, iOS, Android, Linux, and several others.
Opening TV3 Ireland with a VPN on your system isn't a complicated process, and it merely takes a few seconds for you to watch your favorite show. It is essential to get the VPN service that has servers in Ireland, or else you wouldn't be able to access TV3 at all.
Once you finally subscribe to the service and download/install the relevant app for your platform, follow the steps stated below to enable TV3 Ireland successfully.
Once you have installed the VPN app on your system, run it by clicking on its icon and let the interface open with the new display window;
Now enter your login credentials involving your username and password before hitting the "Sign-in" button;
From the list of servers, locate Ireland and click on it to connect to the VPN;
Now close the window of the VPN and head on to your browser to access TV3 Ireland's website or open the media player's app on your PC;
Click on any show that you wish to stream, and you will notice that the show will start to stream almost instantly.
You can follow the same steps mentioned above to open sites such as Netflix US or Disney+. The only thing you would've to do differently is connecting to any servers related to the United States instead of Ireland. Here are some of the most potent VPNs that are capable of opening TV3 from any region of the world but also ensure state of the art security/privacy for their respective customers.
NordVPN – Arguably the most popular VPN all around the globe, NordVPN has more than 55 servers with P2P supports in Ireland. These servers are quite capable of giving you a clear path to open TV3 Ireland from any part of Earth. Furthermore, the comprehensive gallery of 5679 servers in 59 countries make sure you remain anonymous, and your browsing activity remains private.
Official website
www.nordvpn.com
Our Rating
(Excellent – 4.9/5)
Available applications
 
Money-back guarantee
30-days
Price from
$3.49/month (-70% deal)

Visit website
More information
NordVPN review
These servers can bypass geo-restrictions and unlock every known streaming site, including Netflix, Amazon, and Hulu. Much importantly, Nord is available across platforms like Windows, macOS, iOS, Android, and many others. It also offers you the chance to use a single account across six devices concurrently for $3.49 per month for 3-years with a 30-day refund guarantee. Nord is available to be purchased via credit card and cryptocurrencies including Bitcoin, Litecoin, and Ripple.
ExpressVPN – ExpressVPN is perhaps the fastest VPN of the lot which has servers in not just Ireland but across 93 other countries as well. The server in Ireland can unlock TV3 Ireland and offers all of the following security protocols:  OpenVPN UDP, OpenVPN TCP, L2TP/IPsec, IPsecIKEv2, and PPTP. You can unblock several other websites and streaming platforms with ease with the added facility of unlimited bandwidth. It operates from the British Virgin Islands beyond the reach of the five-eye alliance.
Official website
www.expressvpn.com
Rating
  (Excellent – 4.8/5)
Available applications
 
Money-back guarantee
30-days
Price from
$6.67 (-49% deal)
Visit website
More information
ExpressVPN review
It also doesn't keep any tabs on your browsing activity. The VPN has apps across platforms such as Windows, macOS, iOS, Android, gaming consoles, smart TVs, and others. You can subscribe to ExpressVPN's package starting at $8.32 per month and use your account across five different devices at the same time. You can get ExpressVPN via credit card, PayPal, Bitcoin, and many other modes of payments.
CyberGhostVPN – CyberGhost is a rising star which is continually threatening to take the top place currently occupied by NordVPN and ExpressVPN. The VPN has more than 20 servers in Ireland that are physically located in the region with P2P support to unblock TV3/Virgin Media one from any place outside Ireland. Overall CyberGhost VPN has 5814 Server with 112 Locations in 89 Countries. These servers offer high-speed internet, unlimited bandwidth and have the ability to open any geo-blocked site without any trouble.
Official website
www.cyberghostvpn.com
Rating
  (Great – 4.5/5)
Available applications
 
Money-back guarantee
45-days
Price from
$2.75 (-80% deal)

Visit website
More information
CyberGhost review
The security protocols that keep you anonymous and secure involve 256-bit military-grade encryption, open Wi-Fi protection, and much more. The VPN has native apps across platforms such as computers(Windows, macOS, Linux), phones(Android, iOS), TVs, consoles, and routers. You can use your CyberGhost account across seven devices simultaneously once you had subscribed to the service for a small price of $2.75 per month for 3-years with a 45-day money-back guarantee. For anonymity and safekeeping your payment information, CyberGhost's service can also be purchased via Bitcoin.
Alternatives to TV3 to Watch Irish Content from Anywhere in the World
Streaming inconveniences can occur at any time, and there is no way to predict them. There might come an instance where you wouldn't be able to access TV3 Ireland. At that moment, the only option left is to resort to the alternatives to the service. These alternatives need to have content not only from Ireland but also from other regions of the world. In this section, we will discuss some of the alternatives to TV3 Ireland that are free and easy to access with a VPN:
RTÉ Player – If you wish to know about a streaming service that is solely dedicated to shows and entertainment content from Ireland, then the RTÉ Player is the platform for you. It has all the episodes of The Tommy Tiernan Show, and if you want to view something from the US, then you can stream the Ellen show with the RTÉ Player. Other than that, there are separate sections for comedy, news, entertainment, and much more. Similar to TV3 Ireland, the RTÉ Player service is free;
All 4 – It is the streaming platform of the famous Channel 4 for viewers of the UK and Ireland. You can easily bypass its geo-restrictions with a VPN to stream all the top local and international content available across the TV channels Channel 4, More 4, E4 and Film 4. From top-rated shows like The Inbetweeners, the Simpsons, and all the relevant information related to the Coronavirus Pandemic, All 4 has it all. Though the continuous ad breaks could break your rhythm to view your beloved show and it could be a deal-breaker for some. You also have to register on the platform to access the content inside the platform.
Can I Stream Content on TV3 Ireland from Anywhere in the World with a Free VPN?
It is not advised to use a free VPN at all, nevertheless use it to access TV3 Ireland. It is because most of the free VPNs do not have servers across Ireland, and it would only be a wasted opportunity for you. You will also be riddled with annoying ads that could very well contain adware. The free VPN will also make the speed of your internet, extraordinarily sluggish, and you wouldn't be able to get anything done. It is why we recommend subscribing to one of the VPN services mentioned above that will unblock your path to TV3 Ireland.
Online Anonymity is more Essential than ever
It is utterly unfair as people living in majority regions of the world are not able to access the content and sites, they like on the internet. There are still several ways to undo such restrictions and open anything that you want on the internet.
In this article, we have discussed the most secure way possible to bypass geo-blocking to open TV3 Ireland, which is through the convenience of a premium VPN. The VPN offers vital security to browse the internet with more freedom, along with the chance to enable certain features that are restricted.
About the author