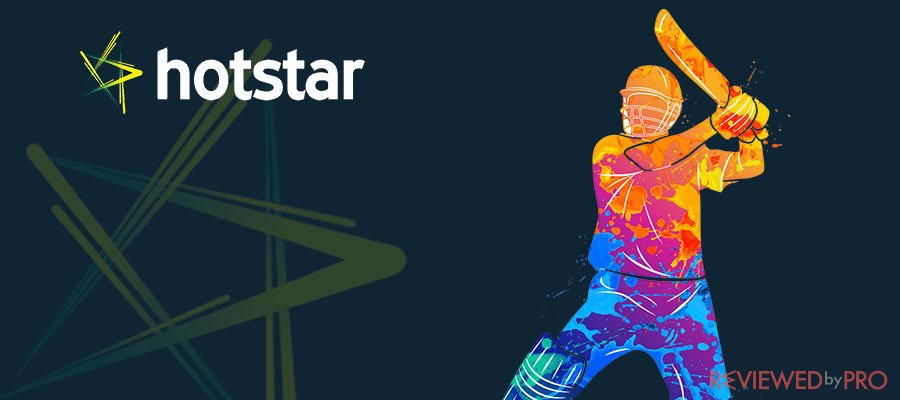 How To Watch IPL T20 Live on Hotstar From Different Countries?
It is not only possible to watch the most watched T20 tournament the Indian Premier League on Hotstar from countries other than India but straightforward as well. In this article, we will discuss the various ways to watch IPLT20 live on Hotstar from anywhere in the world.
Cricket is among the most popular team sports in the world. In some regions such as India, people follow it like religion. It is no surprise that the most thrilling and popular T20 league in the world also hails from India. It is said that more than 5 million users access their smartphones, laptop, and tablets to stream the IPLT20 cricket match of their favourite team. Many players from most cricket playing countries make time from their international schedule to take part in the IPL and earn millions of dollars every year.
Hotstar possesses the official rights to stream IPL content for people living in India for free. There are several streaming platforms around that offer the cricket fans the chance to watch IPL matches for free from every part of the world.
However, if you still wish to access Hotstar and watch IPLT20 for free, then read our article as we will discuss the way to watch IPLT20 with Hotstar for free.
The Origin of Hotstar and its Owners
Star India is a company that is responsible for content behind many cable channels in India. Hotstar is a web streaming brand/platform of the Star India company. It works pretty much like any other streaming service such as Netflix. It allows the user to watch notable TV shows, movies, and sports on their computers and smartphones.
Despite the platform's popularity, it is only available in India, the US, and Canada. If you try to access the service without any accessory, then you will receive an instant error message on your screen stating, "This content is not available." The service's premium account is available for a small price of $3 per month, which will allow the user to stream more sports and entertainment content.
Method to Watch IPLT20 Live on Hotstar from Different Countries
Though there are multiple ways to open restricted content such as using a proxy server, the Tor browser, and OperaVPN, none of them will work for you to watch IPLT20 with Hotstar.
In this section, we will discuss the best plan available that will allow you to stream IPLT20 matches for free, and it is by opting for the services of a reliable VPN.
So, if you are a fan who is living in cricket playing countries like Australia, England, and South Africa and wish to stream the IPLT20 matches, then this article will undoubtedly interest you.
Watch IPLT20 Live on Hotstar from Different Countries with a VPN
A virtual private network or a VPN is a technology that provides users from all corners of the world to access any type of content while maintaining their privacy online. It keeps the privacy of the internet user intact by masking their IP address(issuing complete anonymity), encrypting the user's data, and much more.
Most importantly, a VPN can unblock your passage to stream IPLT20 with Hotstar app from any part of the globe while avoiding every layer of geo-blocking implemented by the service. There is a common misconception regarding the VPN that it makes the average speed of the internet much slower, making the situation not ideal for streaming any kind of video content. Though parts of it are correct, if you purchase the service of a notable VPN provider, then you will not feel any dip in the performance of your internet connection.
Here are some of the VPNs that not only bypass geo-blocking to open Hotstar but offer stable internet connection speeds with no bandwidth limit:
ExpressVPN – It has more than 3000 servers accessible across 94 countries. Express can bypass geo-restriction and can open the Hotstar streaming platform with ease. It is available for purchase for $8.32 per month, and you can use it on 5 different devices at the same time with no hidden charges.
Official website
www.expressvpn.com
Rating
  (Excellent – 4.8/5)
Available applications
 
Money-back guarantee
30-days
Price from
$6.67 (-49% deal)
Visit website
More information
ExpressVPN review
NordVPN – NordVPN has 5500+ servers available in 58 countries that enable the user to open Hotstar and every similar streaming service. You can get NordVPN for a small price of $3.49 per month and use it on a maximum of 6 devices on every major platform.
Official website
www.nordvpn.com
Our Rating
(Excellent – 4.9/5)
Available applications
 
Money-back guarantee
30-days
Price from
$3.49/month (-70% deal)

Visit website
More information
NordVPN review
CyberGhostVPN – offers many servers across the globe, so you will be able to stream Hotstar from any country. Also you will get military-grade data encryption without data logging. It is one of the cheapest high quality VPN.
Official website
www.cyberghostvpn.com
Rating
  (Great – 4.5/5)
Available applications
 
Money-back guarantee
45-days
Price from
$2.75 (-80% deal)

Visit website
More information
CyberGhost review
The Alternatives to Hotstar for watching IPL T20
There is no other way to stream IPL matches for free other than getting a VPN to watch them. However, if you intend to pay to watch cricket matches played in the IPLT20 league, then here are the platforms that you could purchase for your leisure:
Willow.tv – This platform streams every cricket match there is, including all the IPLT20 games for the viewers living in the North American region for a monthly subscription of $9.99 per month;
SkySports – It is a British broadcast channel responsible for covering a wide variety of sports, including Football, Tennis, and, most importantly, IPLT20 cricket matches. If you are living in the UK and intend to follow the IPLT20 event, then consider paying $53 per month to avail of the service's multiple features.
Frequently Asked Questions
What is the sport of Cricket and T20?
Cricket originated in the 19th century, and it is the national sport of England. Two teams consisting of eleven players each play the game. At first, the game only consisted of a single format called "Test Cricket," but later evolved to one-day and T20 cricket.
The T20 is the shortest format of the game. In the T20 form, both teams have the opportunity to play 20 overs each, and it only takes 3-4 hours to finish the entire game.
What is the IPLT20, and when will it be played this year?
The Indian Premier League or IPL is the cricket league controlled by the Indian cricket board called the BCCI or Board of Control for Cricket in India. The league is conducted every year during the spring season from the beginning of April till the end of May. It started in 2008, and until now, 12 seasons have been played. The 13th season of IPL will begin on 29th March, and it will consist of 8 teams playing 60 games all around the country of India in 9 different venues.
How to Set up a VPN to Stream Hotstar on the Computer?
Here is the step-by-step guide to set up the VPN so that you start watching your favourite IPLT20 match quickly and for free:
After purchasing the VPN service, go to its official web page and download the app for your respective platform;
Install the software by following the instructions and launch it once you are done;
Enter your username and password to log into your VPN app and connect to an Indian server;
Once the VPN app notifies you that you are connected to an Indian server, then open your default browser;
Access the page of Hotstar and click on the IPL streaming tab;
You will know that the match will start to stream immediately!
Can I Access Hotstar and Stream IPLT20 with Free VPN?
Hotstar works pretty much like every other streaming platform, like Netflix and Hulu. It implies geo-restriction like them as well. It also means you will not be able to stream content on Hotstar with a free VPN, similar to how you can not access Netflix with a free VPN. Using a VPN is also not a safe choice as it doesn't not promises full security, slows down the internet speed, and bombards your device with a stream of unwanted ads.
| | | |
| --- | --- | --- |
| Options | free VPN | paid VPN |
| Changes your IP | ✔ | ✔ |
| Unlimited bandwidth | ✗ | ✔ |
| Fast internet connection | ✗ | ✔ |
| No-logs, no tracking | ✗ | ✔ |
| No annoying ads | ✗ | ✔ |
| Military-grade encryption | ✗ | ✔ |
| Wide range of server selection | ✗ | ✔ |
| Customer support | ✗ | ✔ |
Overall, VPN is the best solution for watching IPL T20 Live on Hotstar From the different Countries
Regardless of your intention to stream IPLT20 matches through the Hotstar platform, it is vital to keep a VPN service to ensure protection and privacy online. The internet is a scary place, and a single misstep involving a malicious file or website could potentially infect your device with malware and ransomware. These virus threats are capable of ruining your data and could allow hackers to learn about your personal and payment information.
In this article, we discussed the possible way for every user to watch IPLT20 cricket matches for free through the Hotstar app. We also discussed the names of capable VPNs that could bypass geo-blocking with a snap of a finger. If you have a loved one or colleague who loves cricket and IPLT20, then feel free to share this article with them.
About the author