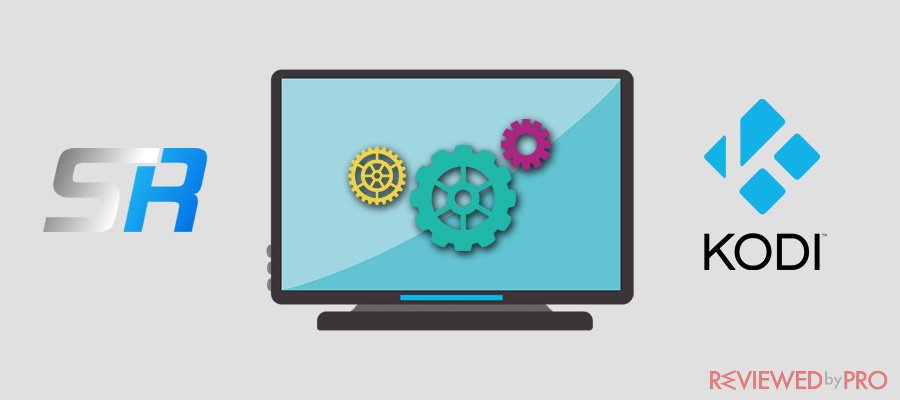 What is superrepo Kodi repository?
Superrepo Kodi[1] repository is one of the famous repositories in the world, that has more than 400 developers repositories. Here you can find more than a 2000 best of Kodi add-ons.
SuperRepo was established in 2013 and it still consists of the most famous repositories on Kodi. It was started for a personal project needs, in a very short period it became very popular among the Kodi developers, due to the wide range of extensions.
Moreover, here you can find multiple bundles, Multilanguage support and easy filtering for Kodi addons.
It is worth to mention, that you need to take care of your privacy, before starting to use this repository. SuperRepo Kodi repository downloads content from the third-party add-ons, that might be using torrents and other tools for media streaming. You can watch movies, tv shows, or series, but it is better not to know your Internet service provider what you are streaming online.
Note: Before installing Kodi plugins, connect to VPN server to encrypt your internet connection and browse privately.
In this article, you will learn how to Install SuperRepo on Kody repository and some tips on how to fix some common errors with that.
Is it safe to use Kodi?
Every new user wonders is Kodi[2] software legal? We can say, yes, it is legal open-source software which you can download from the official non-profit organization website. There might be some illegal third-party add-ons, but if you are using a VPN service, there is no need to worry about.
Also, if you are watching the latest Movies from the third-party add-ons, then your online activity can be compromised. We will say it one more time: keep your privacy up with VPN service while watching the latest movies and tv shows.
What is Kodi add-ons?
If you want to watch any kind of Movie, tv shows or other media, you must install add-ons[3] on your devices. Only in this way you can stream something.
SuperRepo holds many add-ons and you need to download and install them in order to watch your favorite media.
How to Install Superrepo on Kodi 17.6 Krypton?
Superrepo is a repository where you can find many official and not official Kodi plugins. In this tutorial, you will learn how to install Superrepo on Kodi 17.6 Krypton. We have tested all the steps and it works fine on all major devices where you want to setup Kodi (PC, Mac, Android, Fire Stick, Raspberry Pi)
Before starring the Installation of Superrepo on Kodi 17.6 Krypton – use VPN
First of all, you need to set up a VPN[4] service, in order to keep your privacy up.
Why I need a VPN?
VPN will unblock all the restricted Kodi add-ons. Koddi add-ons are restricted by regions, so VPN will let you bypass all the restrictions and use whatever add-on you want. Secondly, you also bypass ISP Bandwitch Throttling [5] (Internet service providers are throttling your speed in order to stop you using some services).
Moreover, VPN will keep your PC safe from various internet threats. It is not rocket science to set up a VPN with friendly user applications. Millions of users are using VPN services and you should try it too.
The best VPN service providers for Kodi
We have selected three best VPN for Kodi which don't keep logs of user activities. It also protects your privacy without losing internet speed. Read short reviews and select your favorite.
Nord VPN short review
NordVPN is a very simple and reliable VPN service, which covers a wide geographical range of 62 countries and has more than 5000 servers.

PROS

CONS

VERDICT

Wide geographical reaches

Performance hits and drop connections

NordVPN is a great choice for long-term use.

Double VPN for twice the encryption

A monthly plan might seem expensive

User-friendly and pleasant interface

Not clear ownership
Nord Virtual Private Network is a great choice for those who want to visit sites that are unavailable in their own country.
NordVPN was initially released in 2012 and today has more than 1 million customers worldwide.
Read about NordVPN
Private VPN short review
PrivateVPNoffers users all the privacy and security features that are useful and needed for an average and advanced user. The company offers only about 100 servers locations in 57 countries in the Americas, Asia Pacific, Europe, Africa, and the Middle East. Users are able to connect through any of the locations and change the server location at any time.

The company uses one of the strongest VPN protocols in the market that include OpenVPN, PPTP, L2TP, IKEv2 and IPSec.
PROS

CONS

VERDICT

Strong encryptions

Not transparent about logging policy

PrivateVPN offers advanced protections, fast speeds, and user-friendly client software. All at a very reasonable price.

Good performance rates

Not many server options

Convenient and user-friendly apps

–
PrivateVPN is developed by a Swedish-based company named Privat Communication Sverige AB. The company is relatively small and new but it claims to provide the highest levels of security and privacy.
Read about PrivateVPN
Express VPN short review

ExpressVPN is regarded as one of the better VPNs at the moment. Basically, this tool is suitable for both beginners and professionals alike as it is quite easy to use but also has a lot of extra features (similarly to NordVPN). Being among the better choices on the market, ExpressVPN offers a wide range of perks and features.
PROS

CONS

VERDICT

Compatible with many devices and platforms

High price

ExpressVPN supports many platforms and offers one of the widest range of locations.

High level of security

Configuration limits

24/7 customer service

No ad blocker
It is also important to mention that you have the choice of 30-day money-back guarantee, so there are literally no risks to the user – you can get your money back if something goes wrong.
Read about ExpressVPN
How to Install Superrepo on Kodi 17 Addon Krypton Guide
There are some differences for setting up SuperRepo on Kodi 17 Krypton comparing to other Kodi versions. Follow these steps and you will install Superrepo on Kodi 17 Krypton in easiest way.
Open Kodi application
Open System Settings -> Expert Mode -> Addons.
Turn on the setting Unknown sources.
click Yes on the warning message.
Open Kodi homescreen -> Settings.
Open File Manager -> Add Source.
Select None -> enter without the quotes "http://srp.nu/".
Name it 'Superrepo' or whatever press 'OK'.
This is how simple is that. Now you just need to add some video addons from SuperRepo and you are ready to go.
How to Install Video Add-Ons from Superrepo on Kodi 17 Krypton
Folow these steps and you will learn how to install video addons from SupperRepo.
home screen -> Add ons
Package Installer Icon at the top left corner.
'Install from Zip file' -> Super Repo -> Krypton -> All.
Choose kodi.krypton.all-x.x.x.zip -> install it.
Wait for some time until it will be ready
Then, select Install from repository.
Select Superrepo All [Krypton][v7]  -> Video Addons.
Final Thoughts
Always use VPN server while browsing restricted content sites. You don't want to be compromised while watching the lates movies and tv shows, don't you?
About the author
References