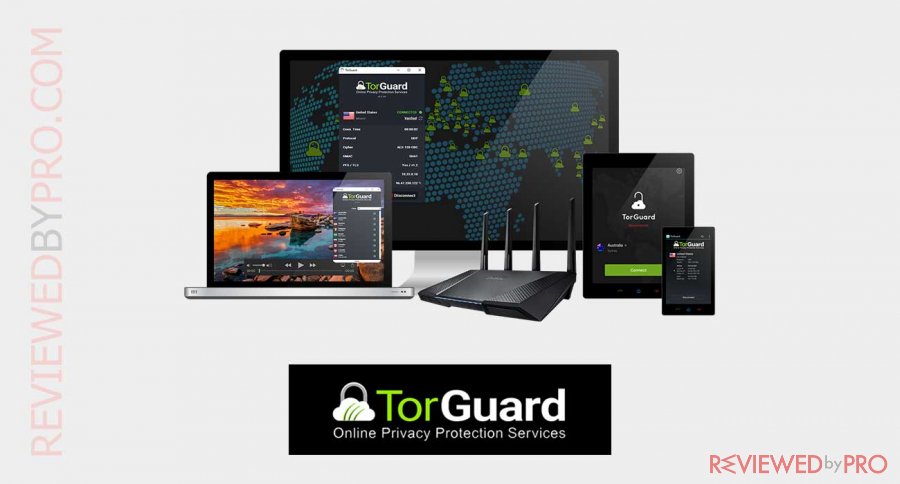 TorGuardVPN is a tool for those who need more online privacy
Only a small number of people know what a VPN (Virtual Private Network) is, and even fewer people use its services. However, it would be great if VPNs would be more known to computer users, as they take care of a lot of privacy issues. So, what is this Virtual Private Network and how can it be used?  Basically, it can be viewed as a safe tunnel that connects your device (phone or computer) and the Internet. Your connection is encrypted in a way so that hackers, your Internet provider, or the government couldn't see your online activity. As you connect to servers from different countries, you gain a new IP address which will be displayed as your own. Because of your IP address coming from a different country, you can access all the sites that are blocked in your own region. For example, you can use different streaming services, visit sites banned in your country, or avoid any other type of censorship.
Pros
Cons
Verdict
P2P support
Price
A solid VPN option with a high level of security
Adware blocker
Doesn't unblock Netflix without an add-on
Increased speed
Money back guarantee
The features and server coverge of TorGuard VPN promise a lot
TorGuard VPN is considered to be one of the better options when it comes to choosing VPN services. It has 1600 servers in more than 50 countries, so you can choose the one that fits your needs the most in regard to websites you want to visit. The encryption is very strong, and you can connect up to 5 devices at once. If you want more, the price of one additional device is one dollar per month.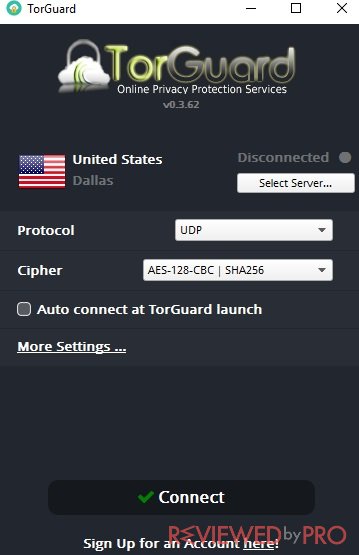 Not many VPN providers offer this option, so it can be a real money saver in the long run. The name of TorGuard comes not from the Tor browser, but from the compatibility with Torrent services. There is an impressive list of features that the application offers to its clients. Let's take a look at them in this TorGuard VPN review. 
P2P support
As the name of TorGuard VPN suggests, it is compatible with P2P (Peer-to-Peer) downloading. There is a list of servers that are dedicated to torrenting, and you should use only them so that the speed on other servers would not decrease. Don't worry, there are a lot of servers for this purpose, so there should be no problems choosing one.
TorGuardVPN offers flexible but expensive pricing packages
 There are a lot of payment plans available when it comes to purchasing TorGuard VPN. You can buy it for $9.99 if you want to use it only for one month and try its features for yourself. However, buying a long-term subscription reduces the price significantly. There are also options to pay $19.99 for 3 months, $29.99 for half a year, $59.99 for one year, and $119.98 for two years of subscription.  You have tons of ways to pay for this Virtual Private Network, as the developers accept payment by credit and debit card, PayPal, Bitcoin, Alipay, and many other ways. You shouldn't have any problems using your preferred method of payment.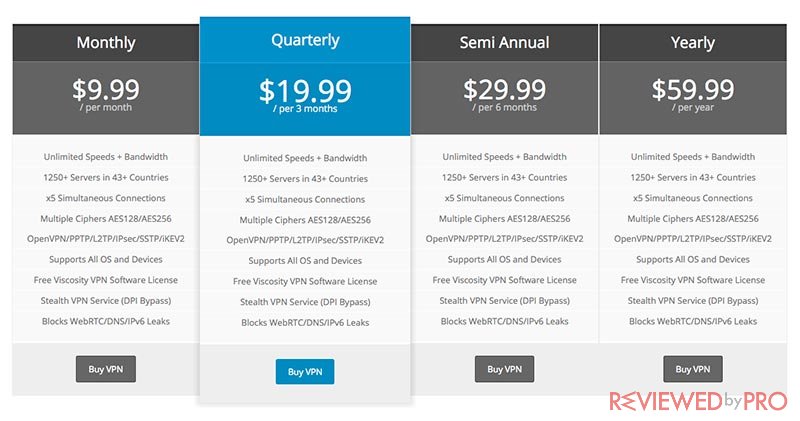 Cross-platform support allows you to use TorGuard on almost any device
TorGuard VPN is very versatile, having the possibility to support a lot of devices. It is compatible with Windows OS, MacOS, iOS, Linux, and Android.  This VPN can also be used as a browser add-on for Firefox and Chrome.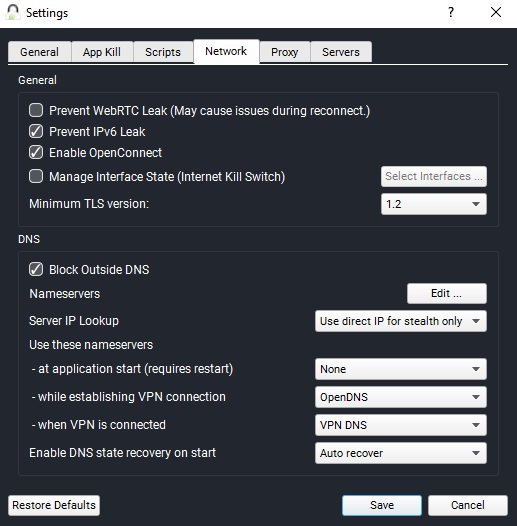 The speed tests of Torguard has shown an impresive results
One interesting feature would be the increased Interned speed in countries where the Internet is very slow when it comes to gaming and streaming, for example, Dominican Republic. 
Simple and intuitive User Interface makes the application easy to manage
This application is not difficult to use even for beginners. The User Interface is made to be simple and not clustered. When you use it for the very first time, you are asked to log in. Also, there are some options in drop-down menus. To choose a server, you have to click on a button that says "Select Server". You will be given a long list of servers from different countries and will have to choose one according to your needs. You can also go to "More settings" to configure your connections. Fortunately, everything is displayed in a user-friendly manner.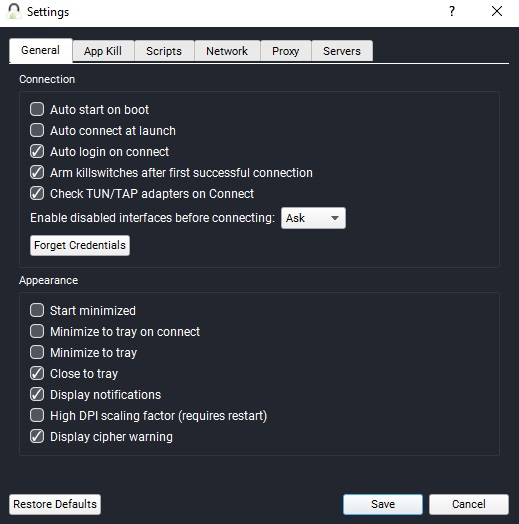 Kill Switch – Kill Switch is a very useful feature in regard to your online security. This means that if the VPN is disabled, you will be prevented from connecting to the Internet so that your security wouldn't be accidentally compromised.
Adware and malware blocker – Another useful feature is blocking ads and malware to assure the protection of your device, so you have an additional layer of security.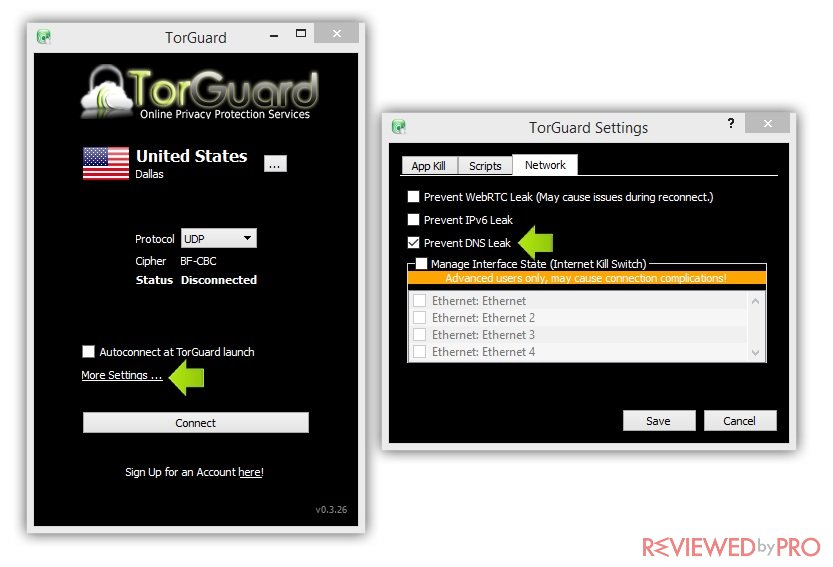 Overall, it is to expensive VPN service…
Even though the price of TorGuard VPN is considered to be among the higher ones on the market, the abundance of features makes up for it. The user interface is easy to navigate, and you can always choose the best server available. It also has great customer service via chat, so you can always get help if you have problems.
About the author