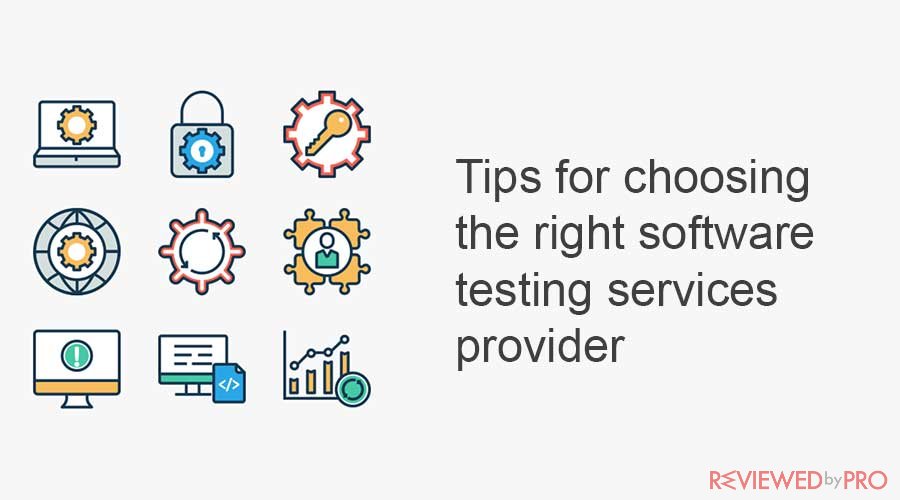 Do you need assistance in software testing, but you're not sure which service provider to choose? Software development processes involve a lot of risk, so it is essential to conduct thorough testing before releasing the product. The right software testing services partner can really help your company save time and money.
Choosing the right software testing services company is vital for ensuring the quality of your products. However, that can be a daunting task with all the vendors out there. This article provides some tips that will guide you in finding an ideal service provider for your business needs. With these guidelines, you can make an informed decision about who to trust with your software development process.
Common types of software testing services provided by software testing companies
Software testing is an important part of the software development process that helps to ensure that digital products are effective and secure before they are released to the public. There are several different types of software testing services that can be provided by professional software testing companies, each a specialized area necessary for the successful creation of quality software.
Functional Testing Services
Functional testing involves verifying if the application works and functions as expected. This type of testing focuses on interacting with system features to check how it responds to user input, whether through a graphical interface (GUI) or input data such as files or web services requests. Functional tests typically include verification of validation rule compliance, security checks, correct calculation results and other system performance.
Integration Testing Services
Integration testing is used to assess how well multiple components of an application interact and collaborate with each other in order to determine the reliability and performance of a given product under normal and unusual conditions. This type of testing verifies the integration between external components such as third-party applications, libraries, databases and servers while ensuring that they perform up to users' expectations and adhere to their stated requirements.
Regression Testing Services
Regression tests are designed to ensure consistency among various versions or patches of an application by running tests on all areas affected by recent changes in order to confirm those changes haven't caused any unexpected performance issues or bugs. This type of service will typically involve updating existing test cases for comparison against older versions as well as develop new test cases when needed in order to effectively detect unforeseen problems during development processes.
Security Test Service
Security testers have the responsibility for assessing security controls within an organization's networks, systems, applications, etc., using tools specifically configured for identifying critical vulnerabilities. Security testers will also provide threat models which identify potential threats from malicious actors targeting vulnerable areas within the network where potential data loss could occur due to hacking attempts or data leaks from poor authentication mechanisms.
Quality assurance and quality control techniques frequently used in software development
Quality assurance and quality control techniques are essential for ensuring the successful development of software. Quality assurance (QA) is a process that focuses on preventing defects in the development process, while quality control (QC) focuses on identifying and correcting any defects that may arise. Both QA and QC are important components of software development, as they help to ensure that the final product meets customer requirements and expectations.
Quality assurance and quality control techniques are especially important in the development of artificial intelligence (AI) for agriculture. AI systems used in agricultural applications must be reliable, accurate, and secure to ensure that they can effectively support farmers and other stakeholders. Quality assurance and quality control processes help to ensure that AI systems meet these requirements by testing them against a set of predetermined criteria.
Benefits of investing in professional software testing services
Are you considering investing in professional software testing services for your business? Professional software testing can be a great way to ensure the quality of your products and services. Here are some of the key benefits of investing in professional software testing services for your business.
Reduce Product Defects and Improve Quality
Increase Efficiency
Save Money Over Time
Faster Deployment Lifecycles
These are just some of the many benefits associated with investing in professional software testing services for your business — so it's certainly worth taking into consideration if improving customer satisfaction and product quality is one of your priorities! There are many benefits of hiring dedicated developers.
About the author