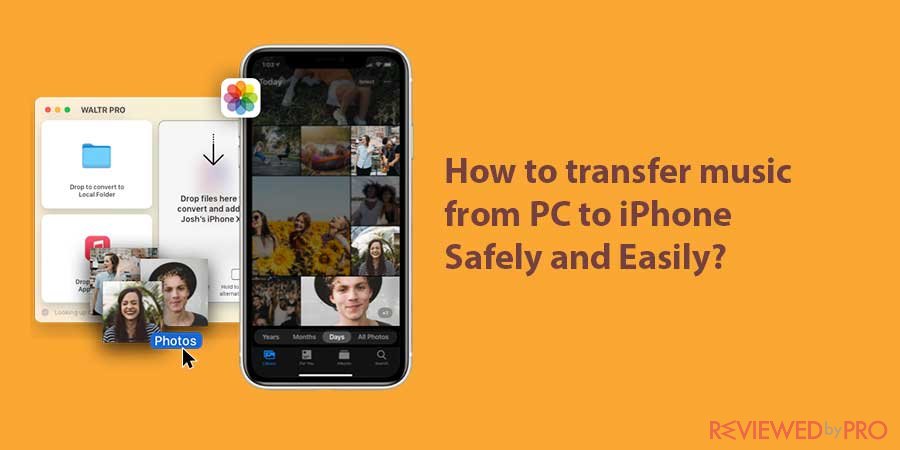 How to transfer music from pc to iPhone Safely and Easily?
Throwback to the good old days of iTunes when transferring files between the Mac/PC and iOS device was hassle-free; when managing media files was quite convenient, and everything was stacked up on a single platform.
Unfortunately, in the latest macOS Catalina update, Apple has bid farewell to iTunes by splitting it up into three different apps (Apple TV, Apple Music, Podcast). These apps have made things more complex for the users as now they need to manage multiple apps.
iTunes wasn't ideal enough either. We all were using it because we didn't have other alternatives back then.
However, after Apple has dropped iTunes, various alternatives came to the market that are used to transfer file into apple device. So how to add mp3 to apple music on iPhone after there is no iTunes?
Among the crowd exists the simplest software, "Waltr PRO." This software has managed to catch the users' attention since day one. Its exceptional features and user-friendly nature have blown hundreds of users' minds.
There are plenty of reasons that can justify the hype. But let's say; Waltr PRO has got you covered everything that iTunes has failed to.
Let's dive deeper into details to know how it could be your next favorite iTunes alternative.
Why is Waltr PRO the best amongst all?
1. Easy to operate
Well, the foremost and worth praising trait is the simplicity of Waltr PRO. Honestly, it is a breeze to operate! We are sure it is the most convenient software you'll ever see! The exhausting and burdensome procedure of transferring files usually gives panic attacks to the users. But luckily, this is not the case with Waltr Pro.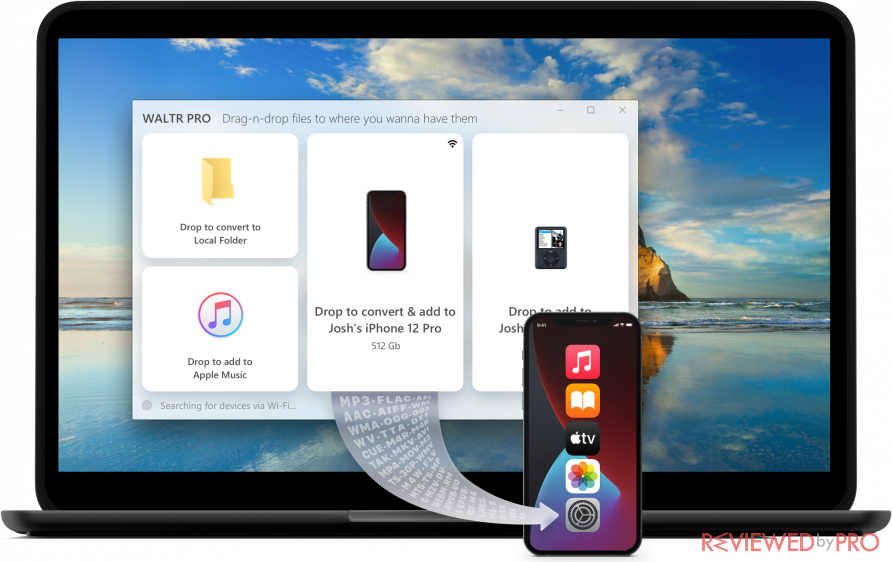 waltr pro review
Yes, you may heave a sigh of relief. Being an iPhone user, we know how tedious it can be to transfer large files to iOS devices. It may consume plenty of time and sometimes even fails. But with a trusted software by your side, you don't need to worry.
It'll provide you with the quickest way to transfer files. Whether it is a picture, video, music, or some other document, it'll only take a few seconds to get your work done. All you need to do is "drag and drop" the file you intend to transfer to any destination.
2. The direct transfer of files to their native location:
I know some of you now must be wondering how one can locate the bulk of different files that are being transferred. So, being a renowned iTunes alternative, it can manage things like a cakewalk. Every file you transfer will go to the stock app on your phone. For instance, a transferred video file will directly appear in your device's video app.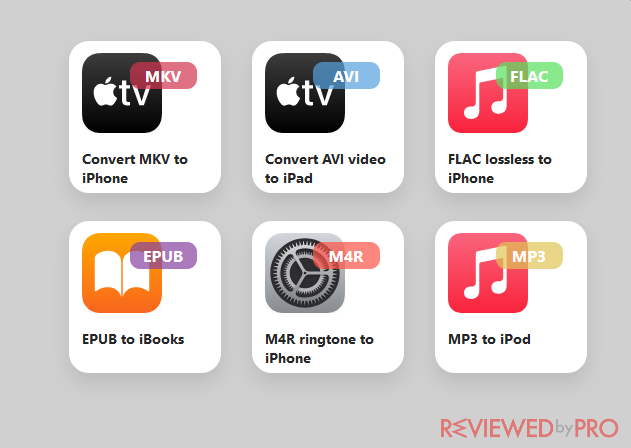 waltr pro convert files
Just "drag and drop" the file. The Waltr PRO will do the rest of the work, from detecting files to converting them into the proper format to storing them into their target destination.
3. Transfer any file in any format to iOS:
With Waltr PRO backing you up, you'll no longer be bound to transfer files to native Apple apps only. If you love using VLC or reading books on Kindle, it got you coveredFortunately, you don't have to worry about file compatibility with its built-in converter and Automatic Content Recognition.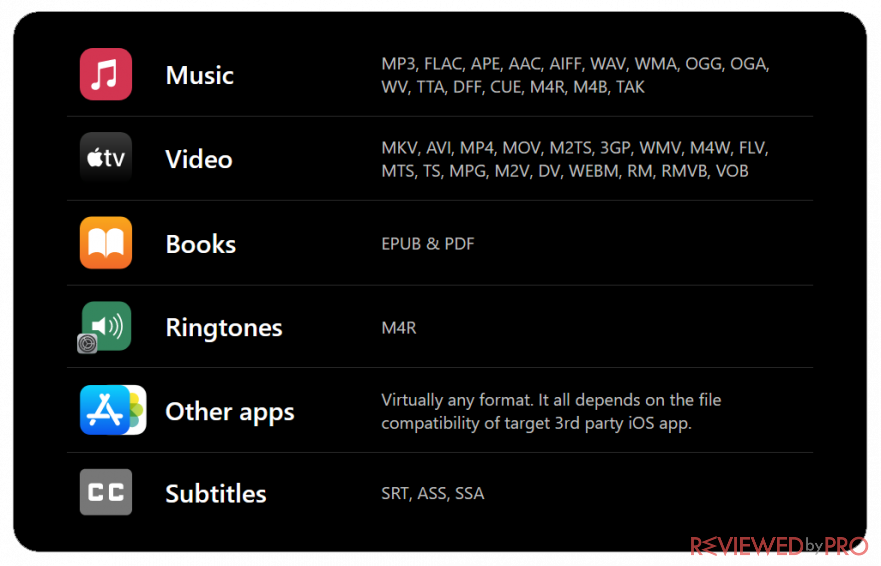 supported files
As Waltr PRO can convert the file into any desired iOS-supported format. Yes, Waltr PRO has now made it possible to transfer previously considered impossible files.
4. Edits metadata and cover art:
What's even more enticing is that Waltr PRO gives you the privilege to edit the metadata and cover art. You can easily handle how your media looks by editing the information before transferring it to your iOS devices.
5. Wi-Fi transfer support:
Waltr PRO also offers wireless transfer of the files to its users that the first wired connection can easily activate.
6. Custom ringtone:
How can I forget to tell you about the "custom ringtone" feature that allows users to customize their ringtones? I know many of you will be bored of those old typical Iphone's ringtones and desperately want to replace them.
So, just skim through the internet, find your new tune, transfer, and use it.
Last Words
In a nutshell, if you often have to transfer files to iOS devices- and you're looking for an easy way out there.
There wouldn't be a better iTunes alternative than Waltr PRO.
Undeniably, Waltr PRO has reached heights by giving users the most stress-free experience. Well, you can also be among them; just go and grab the software. I can indeed say that this brilliant software is worth every dime.
About the author