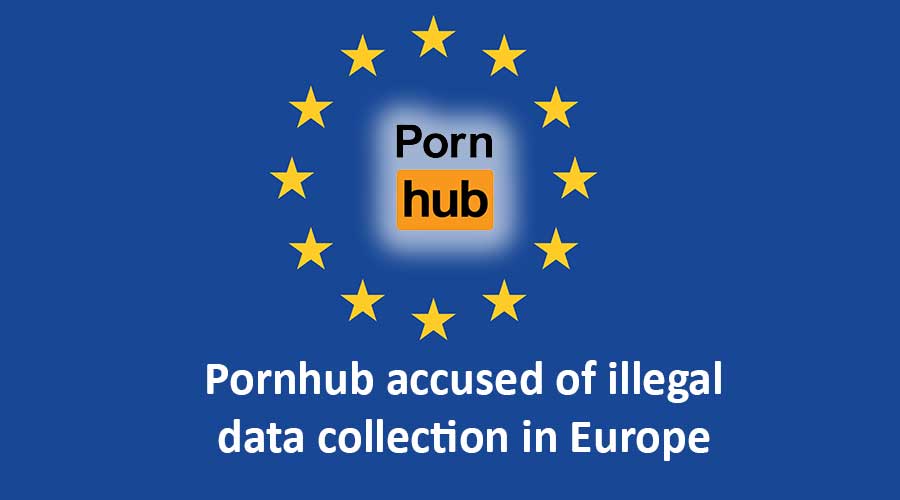 Pornhub accused of illegal data collection in Europe
An accusation has been lodged against Pornhub in Italy, asserting that the platform unlawfully gathers and disseminates data concerning users' sexual preferences to undisclosed third parties.
The grievance, formally presented to the Italian data protection authority on June 29th, contends that Pornhub contravenes the General Data Protection Regulation (GDPR) of the EU by illicitly handling users' personal data and sharing it with unidentified external entities.
Alessandro Polidoro, the lead lawyer representing activist group StopDataPorn, stated,
"Platforms such as Pornhub are amassing data about individuals' sexual inclinations and exchanging it with business associates for financial gain."
He continued by highlighting the capability of these platforms to compile "lists" identifying individuals' sexual orientations and proclivities, even those concealed from close acquaintances. 
The filed complaint asserts that Pornhub neglects to request consent when processing users' personal data, a violation of GDPR regulations. It further indicates that the platform's tracking mechanisms are extremely difficult to eliminate and are devised to circumvent any opt-out mechanisms.
Unlawful profiling
According to the grievance, Pornhub shares user information with an undisclosed number of third parties, both externally and within the corporate network of its Canadian owner MindGeek, a practice it alleges is also prohibited by the GDPR.
The lawsuit alleges that Pornhub engages in "unlawful profiling" of its users, funneling their data into a recommender system that assigns sexual preferences without their knowledge, all for monetary gain.
MindGeek, the parent company of Pornhub, refrained from commenting on ongoing litigation but indicated it would respond through the appropriate channels. It conveyed its commitment to safeguarding user privacy.
Apart from Pornhub, MindGeek owns several other prominent adult content websites and production companies. The company was recently acquired by Ethical Capital Partners, a Canadian private equity firm.
StopDataPorn had previously informed Italian authorities about Pornhub's alleged misdeeds last year and also filed a formal complaint in Cyprus, where the company is legally registered.
These accusations are based on research conducted by Tracking Exposed, a digital rights organization that employed digital forensics tools to investigate Pornhub's recommender system. The findings were subsequently published in a peer-reviewed paper.
Claudio Agosti, the founder of Tracking Exposed, explained that their analysis involved scraping, a technique sometimes disapproved of by corporations but deemed effective for collecting digital evidence. Agosti criticized Pornhub's "abusive and influential recommendation algorithm," asserting it had not undergone proper scrutiny despite being among the most popular websites globally.
According to Similarweb, a web tracking platform, Pornhub ranked as the 12th most frequently visited website worldwide in May, with users spending an average of 7 minutes and 40 seconds on the site.
About the author