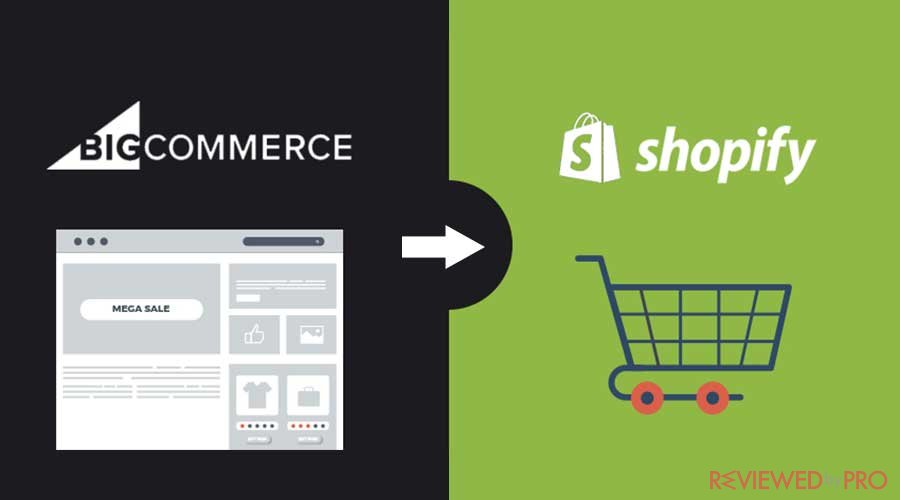 Both BigCommerce and Shopify are well-liked eCommerce systems for constructing powerhouse online storefronts among small firms. Regardless of why you want to go from BigCommerce to Shopify, switching between the two systems is undoubtedly a challenge. Unfortunately, if your online business falls into the medium to a big group, a fast copy-paste would not be effective. Nevertheless, based on your time constraints and technological capabilities, you may migrate from BigCommerce to Shopify utilizing a variety of tools.
However, following the steps outlined here, you may easily migrate from BigCommerce to Shopify.
Changing from BigCommerce to Shopify: How to Do It
The transfer of the domain name and all website content from BigCommerce to Shopify is required for the migration procedure. To maintain your Google Search Rankings in addition to this, you will also need to make changes to your website and SEO settings.
Now that we have this knowledge, let's move straight forward to discussing how we migrate.
Register a Shopify Account
You must establish your Shopify account before starting the BigCommerce to Shopify transfer procedure. After joining, you will get a 14-day free trial. To start processing purchases and removing password security from your business, you must provide your billing information.
You'll need to fill out some details about your shop, like its income and industry. If you're just starting to start, that's alright. Giving a billing address and stating whether or not this is a registered company are the last two steps.
The selected subdomain should now be used. Adding your domain will prevent your BigCommerce shop from operating properly until you make the switch.
You can get the services of Shopify migration experts if migration seems too complicated for you. They will help you inside and out and you will not need to puzzle over it.
Use the Shop Importer Application to Import Data into Shopify
You need to import the data into your Shopify shop after downloading the necessary CSV file from BigCommerce. Utilizing the shop importer software is among the simplest approaches to do this. This software is available from the App Store.
The following actions will assist in setting up the admin panel: You may choose the apps menu option.
Choosing BigCommerce from the drop-down menu after selecting the option to import your data into the Shopify website.
You may click "add file" and choose the exported files under "upload files." You are free to choose whichever many files you wish. To continue the import, click.
Please be sure to include both the bulk and default edit templates. When importing product data, it enables the accurate import of data. If you discover that the shop importer page has chosen the incorrect platform, go to the bottom of the page. Choosing a different platform will allow you to pick BigCommerce from the drop-down option.
Examine and Amend the Data You Imported
Your customer, order, and product data are all accessible in your Shopify admin if the data import was successful. If the import failed, you may manually add the data afterward.
Remember to preview your storefront before going live after your data is all setup.
Final Details and Design Elements
The ideal time to make sure all the design elements are put up is after the data is imported, assessed, and corrected on a case-by-case basis. You have the option to choose one of the Shopify Commercial center's free themes or invest money in a better one. There is often the option of having a custom theme made if you can't find anything that suits you, but this may get expensive very quickly.
Why Switch to Shopify from BigCommerce?
According to a news release issued by Shopify in 2021, the number of people who made purchases from a Shopify store climbed by 52% in 2020. So, if you're thinking about moving, you'd be joining a lot of others.
But why is the Shopify shop so well-liked by both customers and retailers? The explanation may be found in its user-friendly design, excellent support, large developer community, and variety of themes available to users.
The end result is an eCommerce-ready, professional-looking web shop that can be set up in as little as 15 minutes.
We hope that after reading this comprehensive tutorial, you fully understand how to migrate from BigCommerce to Shopify.
You should have the self-assurance necessary to handle this move on your own and launch your internet company on a new platform. Best of luck with your re-platforming and your internet company, from all of us!
About the author