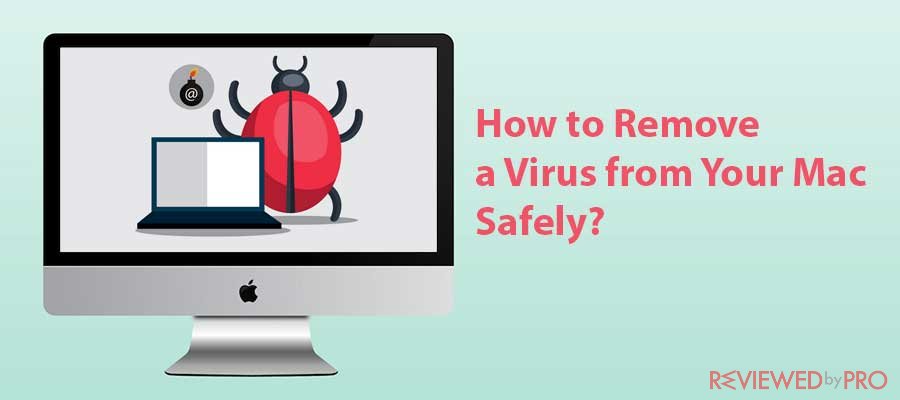 How to Remove a Virus from Your Mac Safely
macOS comes with incredible security, but it doesn't mean it's utterly infallible. Mac users frequently run into adware, redirect viruses, Trojan, and ransomware, to name a few.
The most common symptoms of virus infection are:
A sudden slowdown;
You have files or apps you didn't install;
Your browser takes you to unwanted websites;
You can't access your data;
Your browser's homepage is different;
You see tons of screens with ads.
If any of these sound painfully familiar, don't despair. There are surefire ways to get rid of a virus. In this article, we will walk you through the steps to take to remove Mac malware in a safe way.
Step 1: Make sure your Mac is offline
Going off the grid is the first step in the combat against viruses. This way, you cut access to your files and stop the virus from wreaking even more havoc. Thus, once you've spotted the signs of infection, disconnect your Mac. You can make an exception if you need to download an antivirus solution, but be sure to go offline as soon as you get it.
Step 2. Boot your Mac in Safe Mode
This function loads the bare minimum of programs required for your Mac to run. Using Safe Mode, you prevent a virus from infecting a vast number of files in the system. How to enter Safe Mode?
Press the Power button and immediately press and hold down Shift. Wait until your Mac boots up, holding the key.
Release the key and log in.
If you're asked to log in once again, look for Safe Boot written in the upper right corner in one of the windows.
Note that you shouldn't use your personal accounts with any service until the virus is completely gone, as there's a risk of exposing your personal and login information.
Step 3. Pay a visit to Activity Monitor
This tool keeps a record of everything you have installed on your Mac. Here you can track every active process running, including the harmful ones, initiated by a virus. The good news is that you can switch them off, which basically renders a virus powerless. The first thing to do is checking the CPU tab to spot the most resource-hungry processes. Once you see anything that shouldn't be there, close it. More importantly, you should not only close the suspicious process but also remove it using Finder. To do that, go to Finder – Applications – Utilities – Activity Monitor – Quit the process.
Step 4. Run an antivirus scan
Most antivirus solutions excel at handling common Mac viruses. Suppose you already have an antivirus installed, and the virus still managed to get through its security layers. In that case, it's reasonable to install and run a different solution for this particular virus.
Step 5. Check your browser's starting page
Viruses can modify your browser's settings to find their way back into your computer. With this in mind, you need to verify your browser after the virus is removed. To do that, connect your Mac to the Internet and follow the next steps:
If you're a Chrome user, go to Chrome's Settings and find the Search engine option, where you can verify your starting page. For Safari, open the browser and go to Preferences – General. Find "New tabs open with" and select Homepage. Verify it as your default page.
Step 6: Finally, clear cache in your browser
Clearing your browser cache has a security benefit, as it removes the harmful data from its temporary storage, which is a cache memory. For Chrome users, go to your browser, open History – Clear Browsing Data – All Time – Clear Data. If you prefer Safari, choose Preferences, then go Privacy – Manage Website Data – Remove all.
That's all! Hopefully, the steps we've described here have been helpful to remove a virus from your Mac.
About the author