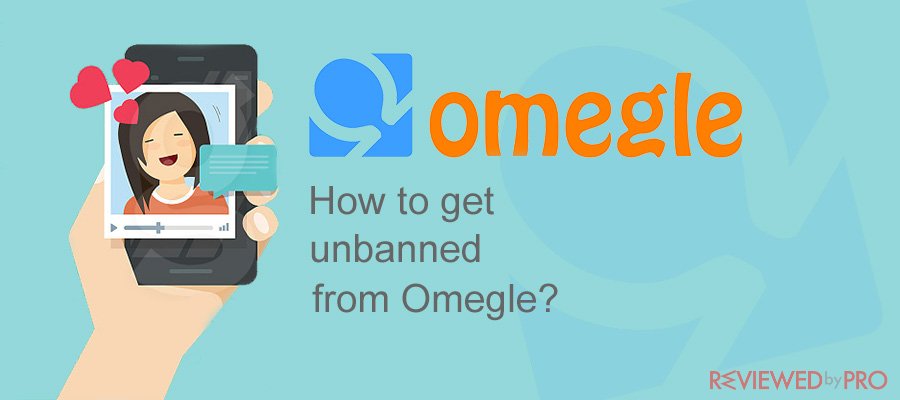 How to get unbanned from Omegle in 2020?
Did you recently was blocked on Omegle and don't know what to do next? Then you are in the right place, Our article contains complete information that will allow you to unblock it within a few minutes. We will provide all the possible methods for unblocking Omegles's chat. Also, you will find out what causes the ban on it and how to avoid it.
As you may already know, Omegle is an online chat facility that is entirely free, doesn't ask you to create a proper account on its website, and allows you to chat with people around the world randomly, through the site's matching algorithm.
As mentioned in the statement above, Omegle does not ask you to get registered on their platform but instead get other types of information from you, such as your hobbies, interests, and other things. It allows the matching process much more convenient, and the chances of chatting with a more compatible person increase significantly. It also provides a "Spy Mode" in which you can view the conversation between two casual users and asking them one question at a time. However, once you do that, you will not be able to converse again during the entire chat session.
The only way for unblocking Omegle is to change your banned IP address. So there are listed below all the tested methods that will help you to do it.
The methods that helps to get unbanned from Omegle
Getting banned on video chat platform might be a stressful thing for some people, because it is one of the most entertaining activities on the internet. You don't need to worry, because we have listed all the possible methods on how to get around the Omegle's ban.
Have you ever wondered how Omegle instantaneously bans the users doing unfitting things from its platform even though it does not record the user's personal or account details into their database? The answer is that Omegle keeps a hold of the IP addresses of all the individuals who use the chatting service at least once. Omegle bans the ISP-assigned IP address, through which all of the conventional usages of the internet takes place.
1. Use a VPN.
The best way to unblock and unban Omegle is to use a VPN service. VPN (a virtual private network) can change your IP address easily and in this way, you will bypass Omegle'e ban. Many users around the world are using VPN service to bypass various restrictions and bans.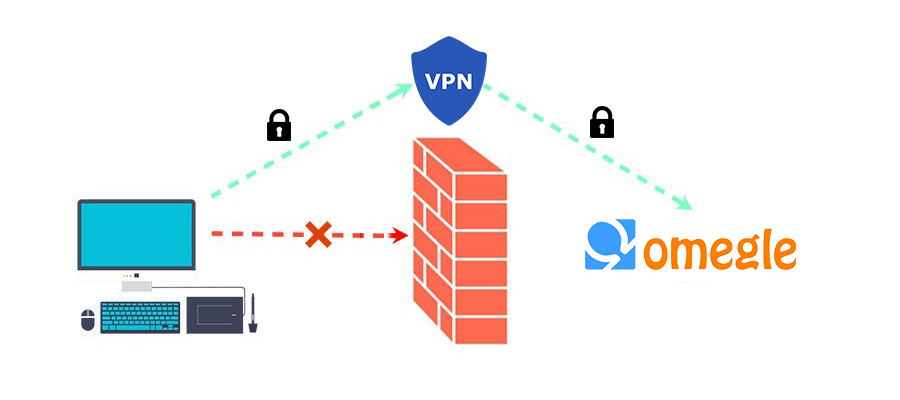 get unbanned from omegle with a virtual private network
Also, VPN encrypts your connections and protects your privacy. It means that nobody can track your IP and location because you are connecting to the Omegle via another server. Also, it is worth to mention, that VPN server scans all the data and gives you clean traffic without any viruses, malware, spyware, and adware. VPN slightly reduces an internet connection speed, but it is worth to sacrifice it for your own privacy and safety. That's why it is very important to pick a VPN service with a high internet connection speed.
Also, it lets you bypass geo-blocking by changing your IP address and lets you to restricted content. One of the best VPN for Omegle is NordVPN. It can give you all the privacy options and security features.
In case you are wondering about where the use your newly purchased VPN other than getting it to unban you from Omegle, then here is a list for you:
Access Torrent sites without the fear of anyone noticing;
Shop online with a VPN to keep your online payment info encrypted;
Play games that are geo-blocked for any illogical reason;
Also check the article "Best VPN for Omegle"
2. Using a Proxy
Also, you can try access Omegle and other restricted sites with the assistance of proxy servers. These servers connect your PC to independent servers online by hiding your IP address with the one they assign for you.

bypass omegle block with proxy
You can surf the internet using the below-listed Proxy server links, thereby protecting your IP address behind the new one:
HideMyAss;

Hide.me;

Whoer.net;

ProxySite.com;

AnonyMouse

.
If you are fed up with your unfair ban from Omegle and do not like the internet speed of the proxy servers mentioned above offer, then it is best to get the service of a reliable VPN. It will get you unbanned from Omegle, and provide high-level of security and privacy. Your data will be safe from cybercriminals trying to snoop around.
3. Get a TOR Browser
The Tor browser is one of the most precious gifts of the world of technology. If you do not have the resources to access expensive applications to bypass geo-restrictions and use your favorite service, then Tor Browser could be a solution too.

overcome omegle blockade with tor browser
Tor browser routes the IP address to the independent servers located all over the globe and assigns you a new one to you access the chats like Omegle. If under some circumstances, your new IP gets a ban on Omegle, then click on the green onion icon from the Tor browser's toolbar and select "New Identity". It will assign a new random IP address, and you will be able to Use Omegle again. The most significant disadvantage of the Tor Browser is that the internet connection speed drops dramatically.
4. Try OperaVPN
The Opera browser offers the world's first official VPN designed by a browser. It allows limitless bandwidth and the freedom to select three server locations with random IP addresses to use Omegle. The best thing about it is that OperaVPN is entirely free,but don't forget that it offers not the best type of online privacy.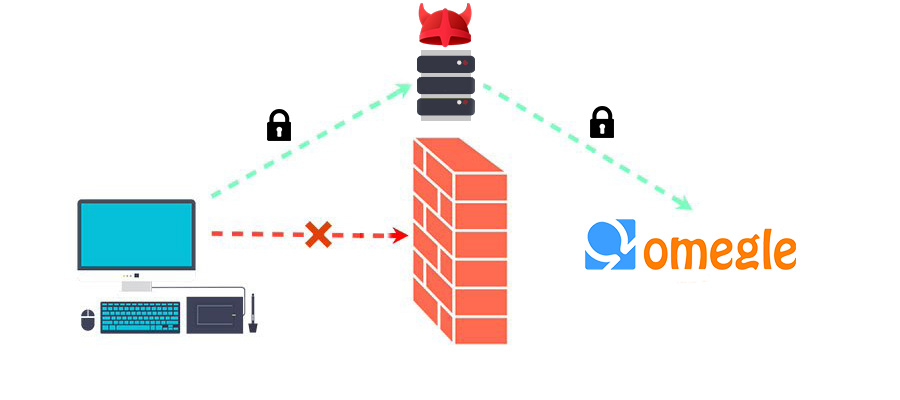 get unblocked from omegle with operavpn for free
However, the OperaVPN, much like all the VPNs that offer free of cost service, is extremely slow, which may ruin the whole video chatting experience. If you need a smooth internet connection and a lot of bandwidth OperaVPN is not the best solution for that purpose. OperaVPN also do not offer any proper guarantee of online safety, so think twice before using it.
5. Restart your router
Many Internet service providers are using Dynamic IP addresses for their subscribers, so you might be able to change your IP to the new one.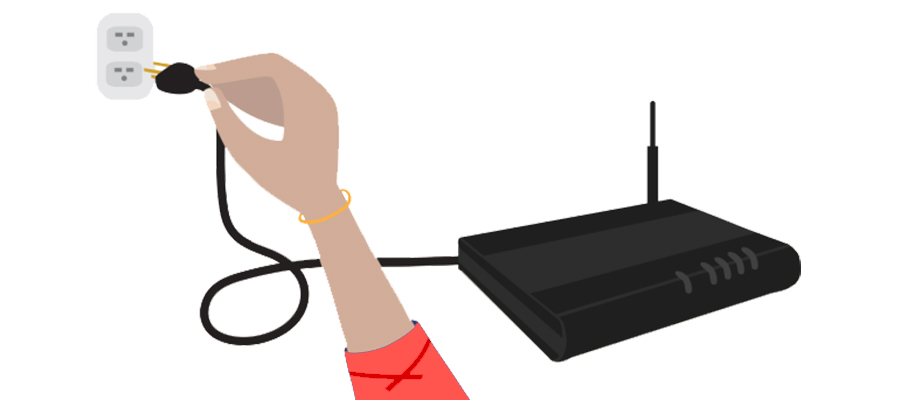 resart a router for omegle new ip
Step: Type in google search bar "What is my IP" and you will see your current IP address. Please remember or write down your Current IP address.
Step: Reboot your modem. If your ISP is using a dynamic IP address system, you will be assigned to the new IP address after the modem reboot.
Step: Go back to Google and enter again "What is my IP". Check if the IP is changed from the previous one you have written down. If it is changed, that means you have changed your public IP address.
Step: enjoy the Omegle again and try not to be blocked again.
If this tutorial did not help, that means that your ISP is using a static IP address system and the public IP address is assigned to your place permanently. In this case, we recommend using a VPN to unblock Omegle.
6. Contact the Omegle's support team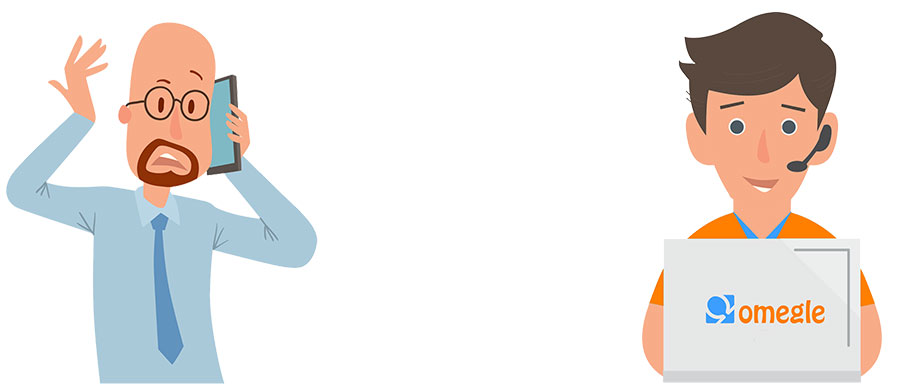 contact omegle support if you want to unban omegle
You can email [email protected] and ask why did they block your account. There are some chances that they will respond, and your account will be unblocked. But it might happen only then if it appears as a mistake. It always depends on the situation, and the reply can come only after 1-3 weeks. If you do not have enough time to wait, use a VPN.
Why I was get banned on Omegle?
Omegle is a great way to interact with fellow college students if you add your school-enabled ids to the registration panel. It can also get pretty chaotic if the students are from a rival university, which may heat things up between the online chatters. Although Omegle keeps a close look at specific patterns of users, it still doesn't ensure the fact that someone will misbehave on the platform. It is why Omegle bans its users from time to time by distinguishing their IP address and disabling their ability to open the website once in for all. In this section, we will discuss several reasons that may result in getting banned from Omegle, and in the latter part, we will show you the severity of the bans that the chat service imposes on its blacklisted users. Here are the factors that could cause an indefinite ban on Omegle:
Getting Reported.
Getting reported online is among the most common ways of getting removed from a platform. Many successful services such as Facebook and Youtube follow the same pattern in removing inappropriate content or misbehaving users from their site. If people that you chat with on the other side of the screen on Omegle find your behavior offensive, they have the right to report you. This call to action will force Omegle's ninja bots to check the chat, and if they find any sort of conclusive evidence, then they can add your IP address to their database and ban you for good from the service
People Refusing to Chat with you.
If you are watching TV and do not like to see a specific channel, then with the TV's remote control, you have the complete freedom to change the channel. Omegle follows the same method after it matches two random strangers inside a chatroom. It allows you to drop the other user if they are doing something you find out of proportion. If that user gets dropped from chat on more than one occasion, then it leads to that user getting blocked from Omegle.
Government-level Restrictions.
Most regimes or countries in the world do not offer the kind of internet freedom that people living in the west possess. Countries like China do not even provide their users to use Facebook and Google. If you are living in any of the countries mentioned in the table below, then there are strong chances that you would not be able to use Omegle through your normal ISP and its IP address: Pakistan Syria China, Sudan Ethiopia, The United Arab Emirates, North Korea, Iran, Qatar.
Sending offers.
It is a very popular platform for advertisers. They have developed automated bots which are sending commercial messages to the users of the system. Naturally, Omegle band all these types of bots. If you will drop a link, which might trigger an automated anti-bot system, you will be banned straight away. So better watch out for sending advertisement links to your stranger friends.
The usage of restricted words.
Also, we have figured out that Omegle is using a restricted words dictionary. If you will be using the restricted words too often you will trigger the algorithm and you will be banned automatically. We have found some words, but we don't want to mention them. We just can say, that it is similar words you would not say loud at the airport.
Showing your special body parts.
If you will decide to show your natural beauty to the stranger and stranger will report you, you will be banned very soon. So better keep your assets in the safe place and don't show it to the web camera.
Playing music in a video chat background.
Another reason for being blocked on Omegle is music in the video chat background. As we think, it might violate the author law and it is not allowed on Omegle. So if you will be playing the music while video chatting, you might be blocked by the bot of Omegle, so better don't do that.
Changing chats to often.
If you will start switching chats without any conversation very often, you might be blocked also. Omegle doesn't like users like that who are just snooping around. You might look to them like spy or policeman. Maybe, for them, it is better not to have visitors like that. If you will be banned for the first time, it will last for one week, if you will be banned for the same reason the second time, it could last for 4 months.
Other Violation of Terms and Services.
Every professional set up needs to uphold its reasonable terms and condition by asking the users to read them and follow them. If the user fails to abide by the rules presented by the platform such as Omegle, then the chat service has all the right to take appropriate steps and ban the user from using their service ever again. The most common conditions that such platforms carry out on their users are not to show nudity of any kind, never to do sanctioned advertisements/promote music, and to avoid racism/obscene words all the time.
How long does the Omegle's ban can last?
If Omegle's bots find its users doing any of the banned things stated in the previous section, then according to the severity of the offense, it can impose three types of bans on its guilty users. The types of bans are listed below:
A ban for one week – when you get dropped off from chat more often than now and if you are caught doing any other sort of soft violation of policy, such as playing loud music in the background.

120 days ban – once one week gets completed, you are in full liberty to use the service again. But if you get caught and find in a problem by repeating the above mentioned-mentioned offenses again, then Omegle will ban you for 120 days, upon violation of the terms of agreement for the second time.

Permanent ban – a person will get permanently banned from the service if they ever perform illegal advertisements of a sanctioned product, spam the chatbox with it. If a person does anything like showing nudity or insulting the other person with racial, homophobic, or xenophobic slurs, then there is no place for them on Omegle, and they will not be allowed to do chatting ever again.
How to unblock Omegle on Android?
Android by Google is unarguably the most popular mobile-based OS in the world, and it is not a surprise that people wish to access Omegle through the convenience of their smartphone. Although the method to open Omegle on an Android phone is not straightforward if you get banned from the service. We will show you how to do that. Please follow the steps to access Omegle through your smartphone:
Open your browser;
Go to browser settings and open privacy and security tab;
Clear all temporary files and cache;
Intall a VPN;
Reopen the browser;
Launch Omegle site.
Pros and cons of IP changing techniques
There is a rare chance of Omegle banning a user without any proper evidence or purpose, and most of the time, it is the user's fault that usually leads to such a mess. However, if you feel that you have been hard done by and wish to reaccess the service for the purpose of entertainment and relaxation, then the ways that we have discussed are enough to solve such a problem.
Even though there are free methods to open Omegle again, but they do not offer the mandatory protection one needs in this wild online environment. Only a VPN can give you such a level of privacy and security, and it is the reason why we have named the 5 best VPN options in our article for you.
Also, don't forget that Omegle is not the safest site on the internet, you should care about your privacy on it.
| | |
| --- | --- |
| Methods | Pros and Cons |
| Unblock Omegle with a VPN | Works 100%. It changes your IP and encrypts browsing data for maximum online security and privacy. NordVPN is the best solution for unblocking Omegle. |
| Use a proxy to mask your IP | Comparing to a VPN, a proxy connection do not encrypt your data and it might be interrupted by the cybercrminals. To get unbanned from Omegle, you need to open it in the web proxy site. The speed performance is also lower than a VPN. Some websites are blocking proxy sites. A limited number of servers and locations to connect from. |
| Use Tor Browser to change your location | The Tor browser can change your IP address and encrypt your browsing data, but Omegle is fighting with the Tor users, and this method does not work every time. Also, it performs slowly. |
| OperaVPN | It is a free built-in service and able to unblock Omegle, but sometimes it is getting very slow. Also it offers only three locations to connect from. |
| Restart a router to get a new dynamic IP | Not every Internet service provider is using a dynamic IP system. This method can work only with a part of internet users. |
| Contact the support team | It takes very long to get the response and there are no guarantees that your account will be unbanned |
About the author