A rapidly increasing phenomenon that excites more and more people worldwide is called Cryptocurrency mining. Consumers start to adopt mining and/or adding blocks to a blockchain in order to get rewarded with cryptocurrency. According to existing practices, miners tend to come up with creative ways and ideas to earn virtual money. However, not all of these ways are legal and some of the initiative miners have no doubts about these tricks at your expense.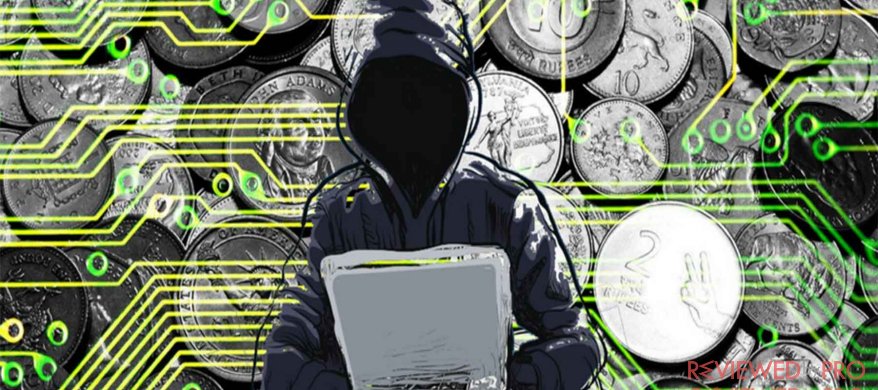 Why do these miners need to access your computer?
Have you heard about a botnet? A botnet is a selection of computers or other internet-connected devices that are infected with viruses or other malicious software. So, hackers strive to infect your computer and transform it into a zombie that would work as a part of a botnet and could be used for cryptocurrency mining.
In other words, it can be said that when you launch this virus on your computer, it develops into a part of this shared network – botnet. A botnet enables to mine cryptocurrency that lands into its owner's wallet. So, it is clear that thousands computers on a botnet mine way more cryptocurrency than only one computer would mine.
To mine cryptocurrency on their own, rank-and-file consumers may install a miner app deliberately. However, it can be challenging to distinguish legal mining from illegal. Because miner apps look the same and the only difference can be spotted when the app is installed secretly and operates like other illegal apps.
How these hidden miners can end up on your computer
The largest chance is that a miner will end up on your computer with a purpose-built malicious application. In other words, an application called "dropper" installs the hidden miner on your computer without your permission. These droppers can be found under the pirated versions of products that require licenses as well as activation key generators for these products. So, when consumers look for licensed software on shared access networks, they can download it deliberately.
By the time the downloaded file is launched and located on the victim's computer, the application downloads a miner and also a specific tool that hides this miner. Some of the droppers come with services that empower the miner to autorun and configure its own settings.
For instance, these kinds of services are able to suspend the miner at the times when the victim opens a particular computer game or some other software that uses the computing power of the graphics card – the miner also uses the power from the graphics card, thus the game might start to slow and cause the victim's suspicion.
In addition, these services can have an impact on antivirus programs and monitoring services. They are also able to suspend the miner when the monitoring tool is activated.
How big is this problem?
Hackers tend to spread these kinds of apps as services via Telegram channels and offer users to earn money online. Consumers may also discover online ads that offer trial versions of these droppers for allocating a secret miner.
The actual scale of this problem is huge: a botnet has been recently spotted, which consists of several thousand computers. The hidden Minergate miner was secretly installed on all of these computers and mined most of the cryptocurrencies, including popular bitcoins, Monero (XMR) and Zcash (ZEC). The average botnet is estimated to generate about $30,000 a month, while this botnet fetched more than $200,000 per month.
How to save yourself and your computer against these miners
If you want to protect your computer from becoming a part of a botnet – Kaspersky Internet Security antivirus solutions offer you great protection from these malicious droppers. You just have to turn on your AV app and this malware won't infect your computer. In addition, if your AV app is not on and you get the malware, after a manual scan the Security System will detect and safely remove it.
Even though droppers are malicious applications, miners are not and this is why they fall into the riskware category. Riskware category includes all the software that is legitimate, but also could be used for malicious activities. It is worth to mention that this Internet Security Software won't delete or block these apps without a warning, so you can still download them if you want.
Always make sure to scan your computer frequently – a reputable antivirus program will make sure that your computer is clean.
About the author