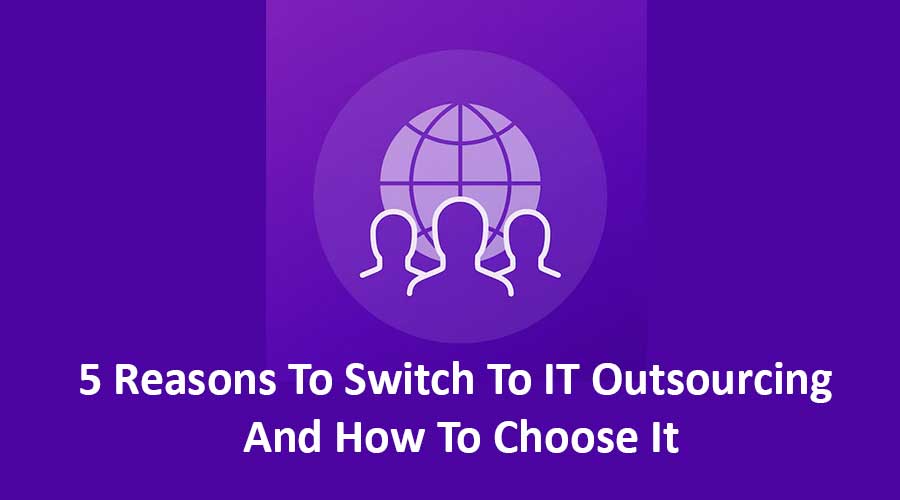 The efficiency of the company's work can be significantly increased with the help of custom software customized for specific tasks. To create it, specialists will be required, which does not always make sense to hire. In simple words, outsourcing is the cooperation of two companies that specialize in the same (related or complementary) field of business and seek mutual gain.
We now understand that the primary purpose of outsourcing is to cut expenses. However, there are additional reasons why businesses prefer to outsource. One of them is saving time. Companies, for instance, are frequently tasked to deal with time-consuming operational tasks to be able to focus on more important tasks, like planning company strategy, growth strategies, acquisitions, etc. In addition, outsourcing is often used to find expertise from outside that is lacking within the organization. That is, once everyone has found their expertise, the labor will inevitably become productive.
How to choose a company for outsourcing?
Start with ratings, and select candidates according to four main criteria: type, experience, process, and price.
1. Type
Offshoring is known as the most budget-friendly approach to outsourcing. Organizations carry out offshore processes to transfer suppliers to contractors in remote countries where the human resources fund is full and costs are low.
Nearshoring is outsourcing to a country that is relatively close to the main country of economic activity. You can read here about nearshoring in detail.
Onshoring is in most cases outsourcing to another city in the country. When implementing this strategy, companies do not face risks related to offshoring, such as cultural distinctions or foreign taxation policies, needless to add that they invest in their country's economy.
2. Experience
How long has the company been on the market? Is there any experience in implementing projects for your industry? If the answers are positive, then in addition to the main bonuses, the developer company will quickly complete the work, and will also help you avoid common mistakes related to software implementation.
3. The process
Software development is a long process. Therefore, you need to make sure that all the stages of development are explained and understandable. A common vision and comfortable communication is the key to success.
4. Price
Do not chase a low price! If the price tag is 30-50% lower than the market average, this is a reason for doubt. Having initially saved on development, you can subsequently spend a lot on eliminating bugs and flaws.
It is worth remembering that often the cost of the same service may differ several times. Why is this happening? The answer is simple – professionalism. The more experienced developers, the faster and better the task is performed, but the service is also more expensive.
After the contract, the type of contract is usually specified (hourly payment of the actual time worked or a fixed price for the entire contract), the settlement procedure, and the amount of prepayment.
Why do you need it?
1. Competitiveness
Companies that specialize in creating software will be able to provide high-quality results in a shorter time. Programmers work on an hourly basis and do not waste time, which will allow you to bring the product to the market faster than competitors.
2. Saving time and money
You do not need to pay for all the work at once – you negotiate with the company the terms of interim payments. You save time and money that you would spend on recruiting, hiring, training, and providing jobs for short-term projects.
3. Risk reduction
Choose a reliable company that values its reputation. They will take the technical risks on themselves and provide a guarantee for the result. The work will be carried out according to the agreed schedule with clear deadlines.
4. Use of advanced technologies
IT companies compete with each other, they need to develop, follow trends, and master new tools and technologies. Choosing outsourcing, you can count on an expert approach to development.
5. Short-term hiring
You get 2-in-1: qualified employees with the required skills and remuneration based on need. Not only will you significantly reduce costs, but you can easily terminate cooperation when the project is completed.
In conclusion, IT outsourcing offers numerous advantages that can transform how your organization operates. By embracing this approach, you can achieve cost savings, tap into specialized expertise, and focus on core business activities. When selecting an outsourcing provider, meticulous research, a well-defined strategy, and careful evaluation will help you find the right partner to propel your business towards technological excellence.
About the author