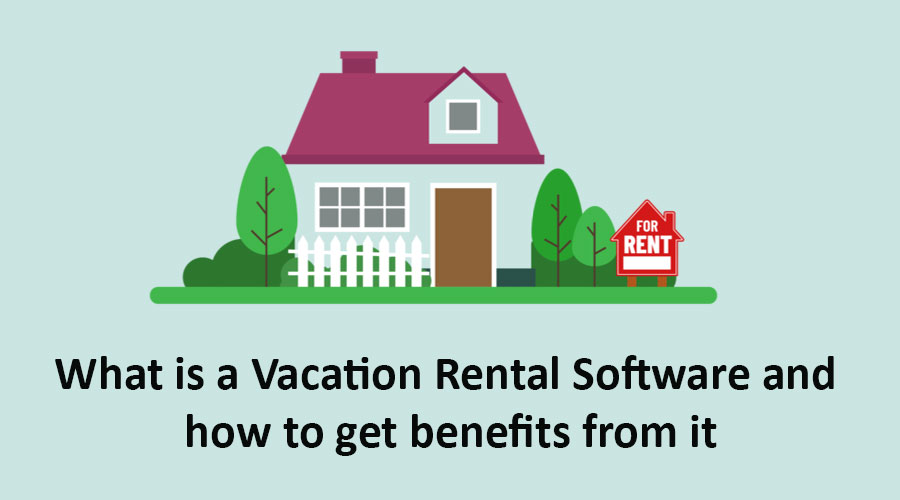 Vacation rentals have become increasingly popular among travelers in recent years. People are seeking unique and personalized accommodations that offer more space and amenities compared to traditional hotel rooms. As the demand for vacation rentals grows, so does the need for efficient management solutions. This is where vacation rental software comes into play. In this article, we will explore what vacation rental software is, its benefits, and how you can leverage it to maximize your rental property's potential. So let's dive in!
Managing a vacation rental property involves various tasks, such as handling bookings, reservations, guest communication, and property maintenance. Keeping track of everything manually can be time-consuming and prone to errors. Vacation rental software simplifies these processes by providing a centralized platform to manage all aspects of your rental business.
Understanding Vacation Rental Software
Vacation rental management software is a comprehensive tool designed to assist property owners and managers in streamlining their rental operations. It typically includes features such as property listing management, online booking and reservations, channel management, guest communication, invoicing, and reporting. By utilizing this kind of software, property owners can save time, automate repetitive tasks, and optimize their rental business.
Benefits of Vacation Rental Software
Streamlined Property Management
Vacation rental software allows you to efficiently manage your properties from a single dashboard. You can easily update property details, availability calendars, and rates across multiple listing platforms. This ensures consistency and reduces the risk of double bookings or discrepancies in information.
Automated Booking and Reservations
With vacation rental software, you can automate the booking process, enabling guests to check availability, book their stay, and make payments online. Automated reservation management eliminates the need for manual coordination and minimizes the chances of errors or missed bookings.
Integrated Channel Management
This kind of software often integrates with popular listing platforms like Airbnb, Vrbo, and Booking.com. This integration allows you to synchronize your property's availability, rates, and reservations across multiple channels and also an Airbnb management software. By expanding your reach, you can attract more guests and maximize occupancy.
Enhanced Communication and Guest Experience
Good communication is key to providing a great guest experience. Vacation rental software facilitates seamless communication by enabling automated guest messaging, sending pre-arrival instructions, and collecting feedback. Prompt and personalized communication helps build guest satisfaction and positive reviews.
Increased Revenue and Occupancy
By streamlining operations, automating bookings, and maximizing exposure through channel management, vacation rental software helps boost your revenue and occupancy rates. With real-time data and analytics, you can optimize pricing strategies, identify booking trends, and make data-driven decisions to maximize profitability.
How to choose the right software
Selecting the right software is crucial for the success of your rental business. Consider the following factors when making your decision:
Key Features to Consider: Look for software that offers essential features such as a user-friendly interface, online booking capabilities, automated communication, channel integration, reporting tools, and secure payment processing.
Evaluating Pricing and Scalability: Consider the pricing structure of the software, including setup fees, transaction fees, and monthly subscriptions. Additionally, ensure that the software can scale with your business as it grows.
User-Friendly Interface and Support: Opt for software that is intuitive and easy to navigate. A robust support system, including customer service and technical assistance, is essential for a smooth experience.
Implementing Vacation Rental Software
Once you have chosen the right vacation rental software, it's time to implement it effectively. Follow these steps to get started:
Data Migration: Transfer your property listings, booking history, and other relevant data to the software.
Set Up Property Details: Enter accurate information about your properties, including descriptions, amenities, rates, and availability.
Integrate with Channels: Connect your software to popular listing platforms to synchronize data and streamline reservations.
Configure Automation: Set up automated messaging, payment processing, and other time-saving features.
Train and Familiarize: Invest time in understanding the software's functionality and train your team on how to utilize its features effectively.
In today's competitive vacation rental market, leveraging vacation rental software can provide numerous benefits for property owners and managers. From streamlining property management and automating bookings to enhancing communication and maximizing revenue, the right software can transform your rental business. By choosing a reliable and feature-rich solution and implementing it strategically, you can unlock the full potential of your vacation rental property and provide exceptional experiences for your guests.
About the author