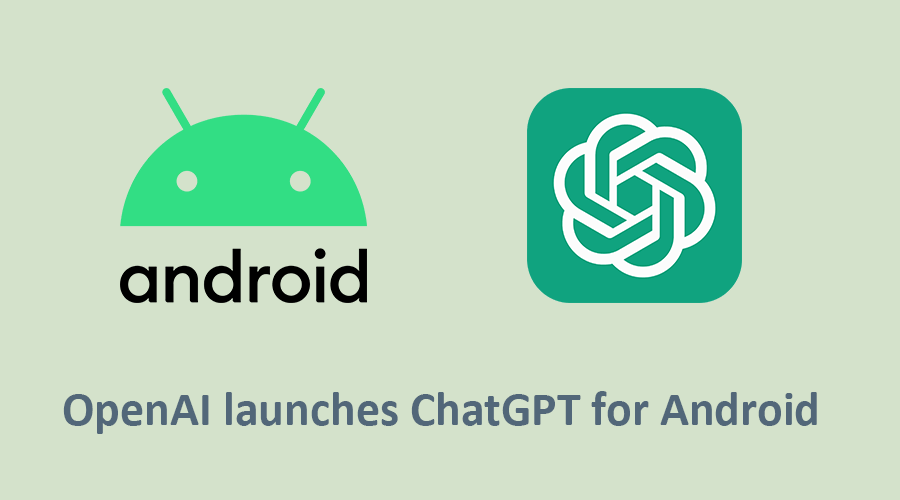 Following the successful release of the free iOS app, the ChatGPT for Android app has made its debut on the Google Play Store a few months later. Initially launched in the US, India, Bangladesh, and Brazil, the Android app is following a staged rollout, similar to the pattern observed for the iOS version.
Recently, on July 27th, OpenAI made an announcement about expanding availability. The Android ChatGPT app is now accessible in additional countries, including Argentina, Canada, France, Germany, Indonesia, Ireland, Japan, Mexico, Nigeria, the Philippines, the UK, and South Korea.
It's worth mentioning that the decision to launch an Android app comes amid reports from Sensor Tower and Similarweb indicating declines in web traffic and app installations during June.
ChatGPT was once a symbol of remarkable success until Threads emerged, leaving uncertainty about whether the hype surrounding it will persist or if it has reached a plateau.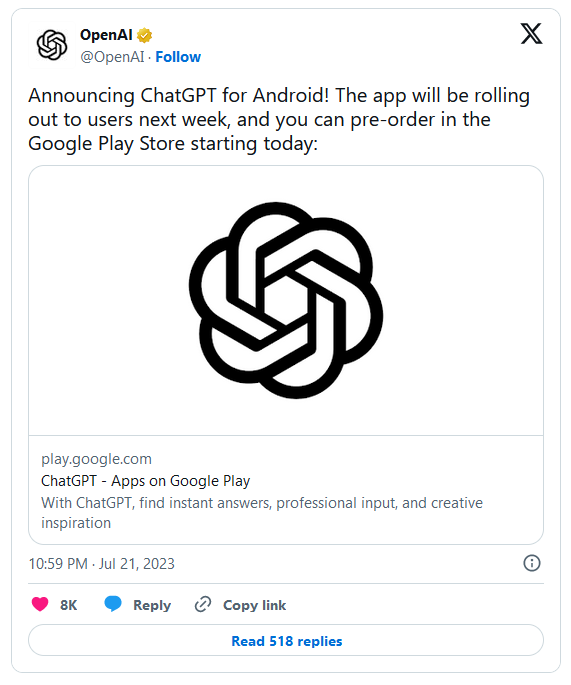 OpenAI launches ChatGPT for Android
OpenAI's GPT-4 model not only powers the Bing AI chatbot, which has been accessible on Android for a while now, but also Google's Bard AI, which relies solely on a web interface rather than having a dedicated app. While several tech companies are actively introducing AI-powered tools for mobile apps, Apple has not yet launched its own chatbot. However, according to a recent report from Bloomberg, the company is already conducting internal tests for a potential chatbot offering.
OpenAI emphasizes the Android app's enhanced security measures when compared to the web version, ensuring a safer user experience. Additionally, it will introduce features like conversation history synchronization across devices, similar to what is offered in the iOS version.
The introduction of both Android and iOS apps puts OpenAI in direct competition with Microsoft's Bing Chat, which also utilizes the GPT-4 technology from OpenAI. These apps provide an alternative way to test large language models (LLMs) without solely relying on web browsers.
Notably, the release of OpenAI's apps coincides with Google's rollout of its Bard chatbot in the European Union and Brazil. Other competitors, like Anthropic with its Claude 2 assistant, have emerged, offering functionalities that even surpass OpenAI's paid version of ChatGPT. Despite facing some challenges, ChatGPT has been embraced by the crypto community, with some members using the technology to develop new tokens and applications.
About the author