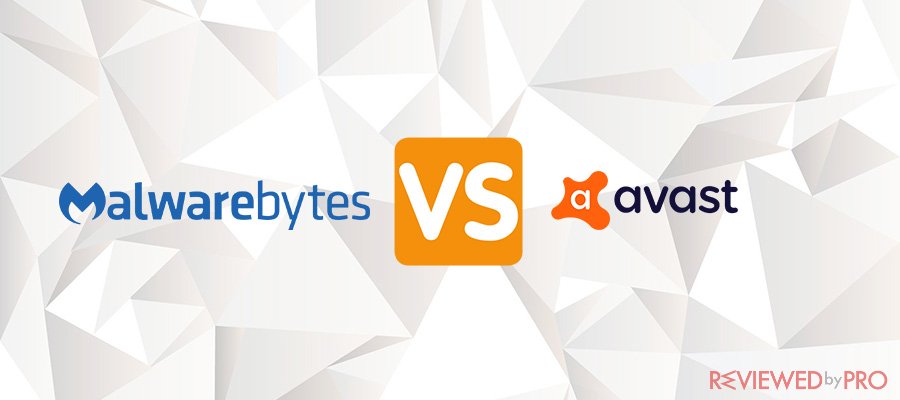 malwarebytes vs avast
Sick of the malware ruining your day? Want to know which one out of Avast and Malwarebytes is best suited to your device. Then read our article from start to finish and become an antivirus expert as you will know the essentials of quality antivirus software and which one of Malwarebytes and Avast possess every attribute of them. We will also guide you through each comparison with our final decision and ratings. So stay with us and find the answer to the burning question on which is the best antivirus software for you.
Malwarebytes vs. Avast – A comparative analysis for the average user on which is best suited for them in 2020?
Nowadays, everything is fast-paced, and it is hard to pause the daily routine even for the severest of circumstances. It is why we have designed this summary of the whole article specifically for you so that you are able to find the answer quickly while able to learn the primary things that we wish to convey to you.
Pricing – Malwarebytes was relatively cheaper than Avast antivirus, and thus, we made it the winner of the pricing round. If you wish to get multi-device(10 platforms) for protection, then Avast is the wisest choice for you as Malwarebytes only offered coverage across 3 devices;
Antivirus Protection Rating – Avast gave perfect results and didn't leave even a single malware out of its sight. Meanwhile, Malware underperformed in that department;
System-Performance Impact – Avast was supremely compatible with the PC and had minimal impact on its performance, and it is why preferred it over Malwarebytes antivirus software;
Features – Avast offers an extreme level of variety that some antivirus programs can afford. While Malwarebytes only focused on the virus protection aspect and offered no additional utility for protection or privacy;
User Interface – There was a superb level of slickness behind both the interfaces of Avast and Malwarebytes antivirus software. Both were easy to use, even for novices. And it is why we considered this comparison as a tie;
Customer Support Service – Avast wasn't able to provide the live chat facility, but it made up for it with an extensive library of guides and FAQs for every possible issue with the software. Malwarebytes' recent restructuring of the whole support section made it the winner of this comparison;
Popularity – Avast was the winner of the popularity contest as it surpassed Malwarebytes with a market share of 9.09% and got the 5th spot.
We use multiple devices and platforms to share our vital data with one another on a daily basis, and sometimes due to lapse in judgment or because of the shortage of time, the chances of downloading or saving a malicious file infected with the virus may enter into our device. Antivirus software comes in handy for the purpose of safety against such circumstances, which not only prevents the virus from infecting other files but stops it from entering in the first place.
There are unarguably countless number of antivirus services out there claiming to be affordable and powerful enough to safe keep the data of their users. In this article, we will look upon whether Malwarebytes and Avast back up their claim or not. We will compare them based on primary attributes such as their pricing plan, ability to protect the user from deadly malware/ransomware, along with the diversity in their security features. So, if you were wondering to purchase one of Avast or Malwarebytes in 2020, then read our article first, as we will assist you with the complete decision-making process.
Avast's pricing plan made more sense for a user looking to share their account across multiple devices as compared to Malwarebytes
There is no such thing as a free lunch, and every free thing comes at a much more severe price! Undoubtedly, almost every software that offers quality and convenience to the user gives out their service for a price, which could make the average user quite uncomfortable, especially if they are on a budget. Such service providers of antivirus software allow the user to share their accounts across several devices to ease their budget and get the quality they deserve.

In this section, we will check whether Avast and Malwarebytes antivirus software offers their user any convenience of such kind and do they support coverage across platforms other than Windows.
The pricing plans of Avast antivirus software
Although the basic package of Avast antivirus software is only available for one PC at a hefty price of $55.99 per year, it makes up for that by giving the user a multi-platform plan in the form of Multi-Device Premium Security on a maximum of 10 devices at a reasonable rate of $71.99/year. Here are the details of all the packages that Avast antivirus software has to offer for all the users:
| | | | |
| --- | --- | --- | --- |
|   | Internet Security | Premier | Ultimate |
| Intelligent antivirus | ✔ | ✔ | ✔ |
| CyberCapture | ✔ | ✔ | ✔ |
| Smart Scan | ✔ | ✔ | ✔ |
| Wi-Fi Inspector | ✔ | ✔ | ✔ |
| Passwords | ✔ | ✔ | ✔ |
| Behavior Shield | ✔ | ✔ | ✔ |
| Game Mode | ✔ | ✔ | ✔ |
| Browser Cleanup | ✔ | ✔ | ✔ |
| Sandbox | ✔ | ✔ | ✔ |
| Passive Mode | ✔ | ✔ | ✔ |
| Real Site | ✔ | ✔ | ✔ |
| Ransomware Shield | ✔ | ✔ | ✔ |
| Firewall | ✔ | ✔ | ✔ |
| Anti-spam | ✔ | ✔ | ✔ |
| Webcam Shield | ✗ | ✔ | ✔ |
| Automatic Software Updater | ✗ | ✔ | ✔ |
| Data Shredder | ✗ | ✔ | ✔ |
| CleanUp Premium | ✗ | ✗ | ✔ |
| SecureLine VPN | ✗ | ✗ | ✔ |
| Passwords premium | ✗ | ✗ | ✔ |
The pricing plans of Malwarebytes antivirus software:
Malwarebytes' pricing packages may seem one-dimensional to some as it only goes as much as covering 3 devices with the premium plan for $59.99. But if you wish to use the service for yourself, then Malware bytes allows the change for the user to choose the same plan for 2 different time periods – 1 year and 2 years. Both of them are available at a reasonable price of $39.99 and $69.98, respectively.

malwarebytes vs avast
Other than that, Malwarebytes offers free protection of platforms such as Chromebook, Android, and the user's iOS devices. You also get the change to protect your Chrome and Firefox browser with dedicated extensions from harmful websites that are the leading cause for malware infection on a device. Here is the complete detail on the coverage of Malwarebytes premium package across each platform:
 

malwarebytes vs avast malwarebytes vs avast malwarebytes vs avast malwarebytes vs avast malwarebytes vs avast malwarebytes vs avast
FOR MAC


malwarebytes vs avast

malwarebytes vs avast

malwarebytes vs avast

malwarebytes vs avast

malwarebytes vs avast

malwarebytes vs avast


FOR WINDOWS
Protects your identity and privacy from hackers

✔

✔

Protects your documents, financial files from ransomware

✔

✔

Protects you from malicious and fraudulent websites

✔

✔

Stops malware that degrades computer performance

✔

✔

Crushes malware attacks that corrupt your programs

✔

✔

Suspends Malwarebytes notifications when using selected programs

✔

✔

Cleans up an already-infected computer

✔

✔
It is also worth mentioning that Malwarebytes allows you to the opportunity to test its premium features with a 14-day free trial, without ever asking for your credit card information. Such types of offers enable the user to verify the antivirus software to their full satisfaction and to throw every concern they possess regarding the service, out of the window.
While we thought that Avast had more extensive coverage across every platform, the basic plans seemed a bit expensive to our liking. Meanwhile, Malwarebytes' free coverage across platforms like Android and iOS were quite generous, and the regular premium plan was cheaper than Avast with support on one device. It is why we had to consider, Malwarebytes antivirus software as the winner of the pricing round by a minuscule of margins against Avast.
Although, if the constant barrage of ads does not bother you, then you can use the free version of Avast antivirus software.
Winner: Malwarebytes Anti-Virus Software.
Avast gave superior protection against new malware while Malwarebytes was playing catch up
Thousands of new and far deadly malware are being pumped into the online world daily, which are capable of destroying and stealing data with ease. Protection against such a threat is the primary objective of the antivirus software, and if it fails to perform that, then it is no reason to carry on with such an inefficient service. We have designed the following two methods to check the protection potency of any antivirus software, and in this segment, we will give the results of how well Malwarebytes and Avast performed. We have also arranged for a table comparison of both services side-by-side for you to analyze quickly on what grounds we picked one service over the other:
The ability to detect Zero-Day Malware and Spam Email;
The ability to identify the recently collected or discovered malware.
The Protection Rating of Avast Antivirus Software:
We gave Avast a protection score of 10 out of 10, mainly due to its perfect scores of 100% in both of the screening methods stated above, which was also above par with industry benchmark set by independent cybersecurity agencies around the world.
Malwarebytes's Protection Policy:
Malwarebytes was only able to get a rating of 93.2% in the method to check the samples of zero-day malware that was run across the system with Malwarebytes operating in the background. The score that we calculated in Malwarebytes' defense against newer malware by slightly better with 99.9% against an average of 100%. It is why the antivirus software only managed to get a rating of 8.0 out of 10.
 

malwarebytes vs avast

malwarebytes vs avast

malwarebytes vs avast

malwarebytes vs avast

malwarebytes vs avast

malwarebytes vs avast

Protection agains 0-day malware attacks (web and email threats)
100%
93.2%
Detection of most common spread malware in last 4 years
100%
99,9%
Overall protection score
10
9
During the protection rating battle between Avast and Malwarebytes, Avast was the superior antivirus software by a massive margin as it was able to identify each one of the malware that we induced into the computer, and was able to react accordingly. While Malwarebytes' scores were not that bad, it still has a lot to prove in terms of offering all-round protection to its users.
Winner: Avast Anti-Virus Software.
Avast did not have any significant impact on the performance of the system while Malwarebytes caused noticeable sluggishness
Antivirus software with added features carry vast amounts of storage space and often cause the computer to act much slower than its usual pace upon launch
The software needs to be compatible and in-sync with the system. Otherwise, the results could get catastrophic as the chances of any virus slipping through the cracks of the firewall rise much higher. We have arranged for five different circumstances to check the impact that antivirus software causes on the performance of the system. Those scenarios are as follows:
Opening URLs through the browser;
Downloading new and trending apps;
Installing and Running the trending apps on the system
Moving files from one folder to another. Moreover, uploading data on the internet;
Launching standard programs on the Windows PC, much like MS-Office.
Malwarebytes's impact on the system's performance:
Malwarebytes only could manage a score of 7.0 out of 10, primarily due to its lack of compatibility when we tried to open standard programs on the system and while installing new applications on the system as well. All wasn't bad with the antivirus software as no issues erupted while we performed other routine operations on the PC, such as opening the URLs, downloading different applications, and sharing data here and there.
Avast's impact on the system's performance:
Avast antivirus software got a score of 9 out of 10 as the system showed no visible signs of slowness or inefficacy under all of the scenarios that we stated above. But we felt that Avast was a little bit less compatible with the default browser of the computer as it took longer than usual to access the URLs in their full form, especially when we tried to open a streaming site like Netflix on the system. With some minor tweaks within the software, Avast will be able to score a rating of 9 out of 10.
 

malwarebytes vs avast

malwarebytes vs avast

malwarebytes vs avast

malwarebytes vs avast

malwarebytes vs avast

malwarebytes vs avast

Slowing-down when launching popular websites
11%
20%
Slower download of frequently-used applications
1%
0%
Slower launch of standard software applications
13%
23%
Slower installation of frequently-used applications
19%
70%
Slower copying of files (locally and in a network)
1%
0%
Overall rating
9
7
Malwarebytes has to make much improvement in its software, especially if it intends to gain word-to-mouth popularity among users. The abrupt sluggishness in the regular performance of the computer causes extreme annoyance. With Avast antivirus software, the sail was smooth, and we felt no significant glitches in the efficiency of the PC. It is why we declared Avast as the eventual winner of the performance contest.
Winner: Avast Anti-Virus Software.
The user had more freedom to choose their favorite feature with Avast, unlike Malwarebytes
The whole marketing and profit margins fall behind the inevitable utility of the product. The same is the case with antivirus software, as they should be able to offer much more than conventional protection against malware. If they are not able to give a variety in utilities, then there is no point in purchasing the service, and the consumer might as well use the free programs available all over the internet. Now, we will see whether Avast and Malwarebytes have enough utilities for their users that could sway them to spend money on their product or not.
Features of Avast Anti-Virus Software:
With Avast antivirus software, the users have the full chance to enable protection not only for their offline files(malware protection) but on the internet as well, with services like VPN and the secure line browser. Here are some of those utilities that come with the premium plan of the avast antivirus software, followed by its ability to identify and kill malware:
The Wi-Fi inspector finds issues within your home network;
The Real site utility forbids you to access fake sites that are the natural habitat of viruses;
The Firewall And Ransomware Shield avoid hackers from accessing your device;
The Sandbox feature enables you to open counterfeit websites in a safe environment, where they have no power;
The Password Manager takes a firm hold of all your account details;
The Data Shredder facility removes all the data that you wish to delete, beyond the reach of any recovery tool;
The Secure Line VPN keeps your device protected, especially when you want to access an open Wi-Fi. It offers the users to open any content they want by accessing 54 server locations over 34 countries;
The Webcam Shield prevents anyone from hacking your computer's camera;
The Cleanup feature allows the system some breathing space by removing cache and temporary files.
Features of Malwarebytes Anti-Virus Software:
The Malwarebytes antivirus software is excellent in detecting new and old malware from the system at an excellent efficiency. It also responds vigilantly against Ransomware and Rootkits. Here are some features of Malwarebytes:
Malware detector that moves the virus to the quarantine section;
Web protection feature alerts you upon contact with a malicious website;
Ransomware protection notifies you about the data that may contain the virus;
Anti-Rootkit feature finds such files that may allow an unauthorized user to access your data.
Even though Malwarebytes antivirus software was efficient in providing various features to remove malware/ransomware/spyware, it had nothing else to offer. Avast, on the other hand, had a comprehensive lineup of functions that had attacking and defensive capabilities such as VPN, data shredder, password manager, and others that Malwarebytes wholeheartedly lacked. And it is why Avast antivirus software was the clear winner of this round
Winner: Avast Anti-Virus Software.
Malwarebytes had the best interface in terms of user-friendliness, and Avast was also easy to use. So this contest was a tie
The interface of the app is the place where all the magic happens, where you perform all the necessary features to enable protection against viruses for your computer or smartphone. It is also mandatory for the interface to be intuitive so that the average user with very little technical knowledge of the software can do whatever is essential to keep the malware away. In this section, we will check the ins and outs of the app interface of both Malwarebytes and Avast antivirus software.
The Interface of Malwarebytes Anti-Virus Software:
The whole front display that you can see upon launching the application of Malwarebytes on your computer is divided into three categories that are as follows:
The Detection History Box – It is the keeper of every scan that you have ever performed on your computer, and it is the point that allows you to access the quarantine zone of the software. It also displays the total number of malware or viruses available inside the zone;
The Virus Scanner – If you wish to scan the computer for viruses instantly, then it is the point where you need to go. The Scanner segment also allows you to schedule your next scan and check the reports of the previous scans as well;
The Real-Time Protection Enabler – This segment of the interface allows you to enable and disable various modes of malware protection such as: Web Protection, Malware Protection, Ransomware Protection, Exploit Protection.
The whole app is easy to use, and it is a graceful combination of blue and white, which is very pleasing to the eye. You can access the settings by clicking on the gear icon and manage your general settings and add the files inside the exception portion to disable their scanning.
Malwarebytes' app also permits you to schedule an automatic scan for viruses. Once the scan gets finished, and no viruses are left inside the PC, Malwarebytes will display a prominent message saying, "Awesome! Your computer is protected" right at the forefront.
The Interface of Avast Anti-Virus Software:
Avast antivirus software is a beautiful color combination of purple, white, and green, and it is relatively simple to use. Upon accessing the app, you will see a vertical list of four prominent options that are as follows:
Status: This option lets you know the current state of your PC. It also allows you to run a smart scan by clicking on the tab available in the middle of the interface;
Protection: This option offers the user to select various security features such as Wi-Fi Inspector, Ransomware Shield, Sandbox, Firewall, and Core Shield(opening defense against viruses in platforms like Emails, Browsers, and others);
Privacy: By clicking on this button, you can easily enable data privacy features like Data Shredder, VPN, Password Manager, and Webcam Shield;
Performance: If you wish to enable a data cleaner of other utilities like driver and software updater, then this is the place you have to access.
Avast also allows you to enable the "Do Not Disturb" mode to disables all the malware alerts, especially if you are in a meeting or watching a movie on your device. Overall, it was a fun experience to use the software of Avast as it had a vast treasure of features that were easy to access.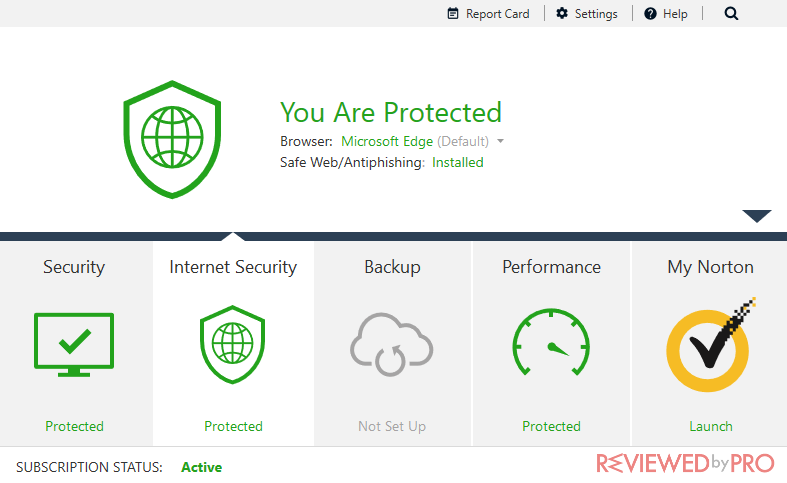 It was pretty tricky to pick a winner between Avast and Malwarebytes antivirus software as we were able to perform the job we needed to do with the apps with ease. We also felt that both the apps were designed for users from every walk of life, and one wouldn't have to possess any prior technical knowledge to operate the interface. It is why we had no option other than declaring the app comparison of Avast and Malwarebytes to be a draw/tie.
Result: Tie (Malwarebytes and Avast Anti-Virus Software).
Malwarebytes won the round based on its live chat feature as Avast offered no service of such kind
The customer care service is the place one goes to when they run out of solution to their product-related issues. It is why the necessity of the customer care program to be competitive is critical, as the user should be able to find the fix to their problem upon accessing it. If the structure of the customer care service is good, then it increases the marketability of the product. In this section, we will check the customer care program of Malwarebytes and Avast antivirus software and give our verdict on which one of them is better than the other:
Avast Antivirus's Customer Support Service:
Upon access the customer support section from Avast's website, you will be allowed to access any of the following categories that are laced with FAQs and how-to guides to assist you at any time of the day.
Installation & Activation – How to use the software;
Refund Request – How to enable Avast's money-back guarantee;
Subscription & Account – If you want to upgrade or downgrade your service, then this is the place you should go;
Sales & Billing – Ho to manage all the monetary issues you have been facing of late;
Community Forum – A place for all users to share their concerns with the software and find standard solutions.
The only thing that Avast has failed to provide to their customer is the facility of interacting with customer support representatives via live chat.
Malwarebytes Antivirus's Customer Support Service:
Thanks to the recent revamping of the whole website of Malwarebytes, you can now take full opportunity of the live chat facility to have a proper interaction with malware security experts, singularly, if you are unable to fix the issue on your own. Other than that, Malwarebytes offers how-to guides and FAQs for each platform(Windows, macOS, Android, iOS, Browsers, and Chromebook) separately.
If you wish to fix your issue the old fashioned way, then you can utilize Malwarebytes' ticket support feature to express the problem at hand with added details so that the customer service rep is able to understand them thoroughly and provide you with a proper and efficient solution.
The fact that Avast's other utilities for customer care were efficient enough that live chat facility was not required, but nowadays, it isn't too much to ask for a live chat platform, and the service provider as big as Avast should be able to offer them to the user. Malwarebytes excelled in that department as it completely restructured its customer support section and made it more user-friendly with the addition of live chat. For that purpose, we decided to give the customer support round to Malwarebytes.
Result: Malwarebytes Anti-Virus Software.
The Popularity Contest
One can determine the popularity of any product by analyzing their whole share of the market and compare them with its competitors. OPSWAT recently released the market share report of the booming antivirus software in the world and revealed to the public the status and position of each of them. According to the news that was released during the first half of January 2020, Norton is the number one antivirus software in the current market. Meanwhile, Avast silently sits at the 5th spot with a 9.09% share of the market, and Malwarebytes was only able to score the 8th ranking spot with a dividend of 4.68%.
| | |
| --- | --- |
| Manufacturer/Brand | Market share |
| | 13.67% |
| | 12.94% |
| | 12.98% |
| | 10.06% |
| | 9.09% |
| | 7.45% |
| | 6.4% |
| malwarebytes vs avast malwarebytes vs avast malwarebytes vs avast malwarebytes vs avast malwarebytes vs avast malwarebytes vs avast | 4.68% |
| Cylance Inc. | 4.19% |
| Trend Micro | 3.67% |
| Other | 15% |
Winner: Avast Anti-Virus Software.
The Final Verdict and Thoughts
Once you understand the extreme necessity of possessing an antivirus software for yourself, then and only then you would be able to think clearly and get the best service for your device. Given there are several service providers in the world, you have to do the essential research before finally committing to the service.
We have designed this comparative analysis of Malwarebytes and Avast antivirus software specifically for the users who are facing a similar dilemma. According to the various test and results that we garnered, we concluded that Avast antivirus software was the superior service as it had a diversity and extensiveness in its features for every user, from web protection to virus protection, while taking nothing away from what Malwarebytes had to offer.
You can analyze our decision by looking at the rating table below:
 

malwarebytes vs avast

malwarebytes vs avast

malwarebytes vs avast

malwarebytes vs avast

malwarebytes vs avast

malwarebytes vs avast

Antivirus protection

10
9

System-performance impact

9
7

User interface

10
10
Popularity
8
7
Overall score
9.3
8.2
Discount for our readers
-20% Off
-25% Off
Winner: Avast Anti-Virus Software.
About the author