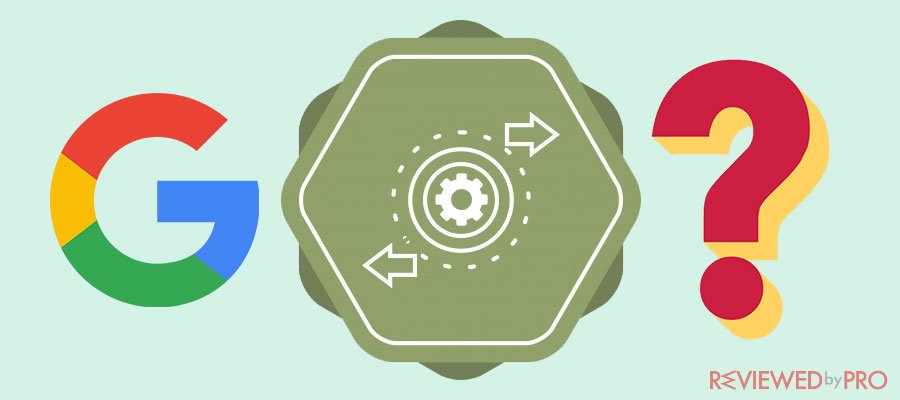 best alternatives and subsituttes to google products
Ever since the US elections of 2016 and the whole whistleblowing by Edward Snowden regarding the illegal spying by the NSA, there is an increasing concern regarding user privacy and unethical surveillance by the likes government agencies and tech companies. The tech conglomerates include familiar names like Google and Facebook.
One can avoid being spied on by using an alternative, independent products that ensure user safety and privacy like none other. Today, we'll talk about the substitutes for the services offered by Google.
The best alternatives to a Google products by use
In the next section, we'll discuss each of the substitutes of the Google products and check what makes them stand out against the growing menace of online privacy surveillance.
The alternatives to Google Search Engine
Google initially started out as a search engine in 1998 and gathered steam with each passing year to become the giant it is today. It doesn't matter whether you are browsing incognito mode or not, whatever you search or type on Google.com. It tracks down and stores your IP address, your location, and other things into the company's database.
So, the best thing to avoid such a predicament is to stop using Google search engine as a resource to collect information and start looking for worthy alternatives that do not invade your privacy and betray your trust like Google. You should look for choices that offer the following things:
They do not record your IP address
They keep all the searches that you do SSL Encrypted
The substitutes do not track any of your activities online or store them and reject cookies
Here is some brief information regarding three of our preferred substitute search engines.
1. Duck Duck Go more private replacement to Google search engine
Duck Duck Go's whole marketing campaign revolves around the notion that they do not track anything that you do online through their search engine. It usually pulls search results from other engines, including Yahoo! Bing, and Wikipedia. Unfortunately, it does not pull out search results from Google, which may minimize the efficiency of the outcome.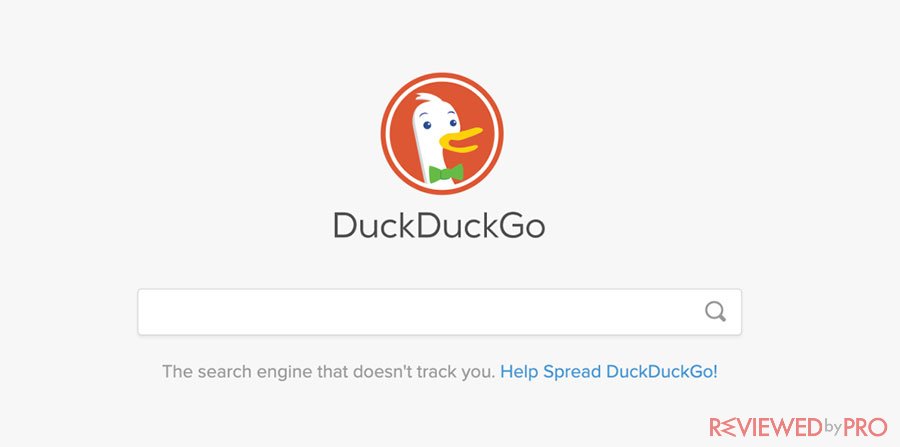 duck-duck-go-alternative-to-google-search
However, the whole interface of Duck Duck Go is simple, the engine does not lag during the search, and the search result efficiency is very high. So, it is safe to say that Duck Duck Go is a worthy candidate to replace Google as your doorway towards a more private browsing experience.
2. StartPage – do not show to Google your searching habits with the alternative search search engine
Arguably the most private engine in the world as they claim to be, StartPage takes out your search result from Google and display it on your computer screen without the hassle of getting spied on by Google or cookies tracking your activity. The search outcomes may take longer to appear due to SSL encryption and disabled JaveScript in the interface.

start page search alternative to google search
However, if you are looking to avoid cookies and enhance your privacy protection, then the StartPage search engine is your best option.
3. Ixquick – nominated as the most private search engine
If you wish to see results from different advanced search engines like Bing and Google while maintaining a safety net around it, then Ixquick offers a similar type of requirements that you want. Besides, one of its most uniques features is that it shows you localized results depending on the language you use on the Ixquick search bar.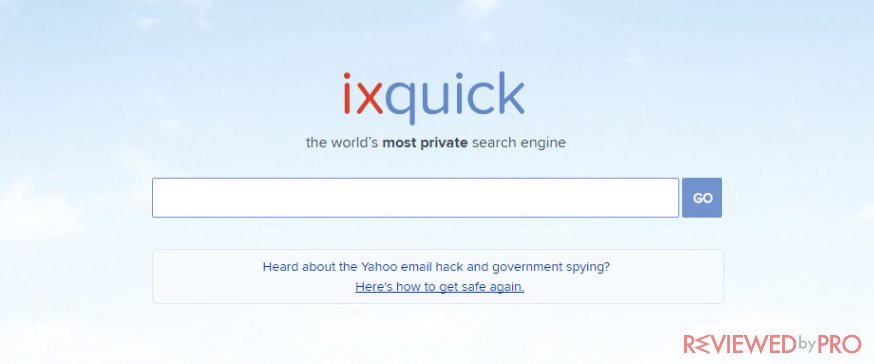 ixquick search alternative to google search
However, it belongs to the same company that operates StartPage, which means that the interface isn't much intuitive, and it lags most of the time.
The alternatives to the Google Chrome Browser
Ever since its launch, The Chrome Browser has become the benchmark for browsers in the world with its added features and its customizable nature. Before that, there was no concept of a browser performing multiple things at the same time, which are as follows:
The introduction of extensions
Password management
Synchronizing with Google account
New Tabs
Themes
However, not everything is hunky-dory with the Chrome Browser as it tends to put an extreme load on the computer and plays a pivotal role in monitoring your every move. The Chrome Browser sends everything that you perform on the browser to Google's database, which they store for whatever time necessary. The company claims to do such things for the convenience of the user, but in reality, it is a direct behavior of non-consent and unethical.
Other than that, in the name of keeping you away from malicious content and malware-heavy website, google downloads a list of those sites to keep you away from them. It implies that Google's servers know when you are online and what type of things you are accessing.
Once you sync your Google account with your Chrome Browser, say farewell to the privacy of your bookmarks, browsing the history, and other things as the Browser stores every last bit of the information to the mainframe of the company.
So, if you thought that your web browsing struggling days were over when you shifted from the "Internet Explorer" to
"Google Chrome," then you are in bad luck. Fortunately, since the start of the second half of the current decade, independent developers have realized the problem regarding the invasion of user privacy. It is the reason why several encrypted browsers have come into the fold. We'll discuss some of them here:
1. Tor Browser – replace Google Chrome with a this browser and increase your privacy
The whole concept of developing and launching the Tor Browser was to provide complete anonymity to users online. It is a modified model of Mozilla Firefox with more user-friendly characteristics and makes sure that no one is meddling with your online affairs.

tor browser-alternative to google chrome
Volunteers around the world bounce the user's browsing functions through a distributed network of relays. It plays an instrumental role in masking your IP address so that no one could track you down while allowing access to restricted content/websites. It is available on each platform imaginable such as Windows, macOS, Android, Linux, and iOS.
There is no better alternative to Google Chrome than the Tor Browser, Period!
2. The Brave Browser – fast and reliable alternative to Google's browser
Brave Browser is one of a kind, which instantly blocks ads and anything that tracks your location while protecting you from malware, spyware, and ransomware. It comes from an open-source browsing engine called "Chromium," which is where Google Chrome takes its inspiration.

alternative-to-google-chrome-brave-browser
The positive effect of automatic ad-block is that you'll be browsing faster than usual, and the opportunity to access whatever content you wish. The best thing other than universal privacy is that the Brave browser is highly customizable and you can set everything on it based on your taste. It is available on Windows, macOS, Linux, iOS, Android, and SmartTVs(Android, AmazonFire).
The best Gmail Alternatives for your security and privacy
There's not one individual in the world who hasn't used Gmail in at least once in their life. It was an escape from the problematic interface of Microsoft's Hotmail and Yahoo Mail due to its easy to use platform. Moreover, it allowed more storage space than any other email service provider.
Sadly, it monitors everything you do on the platform from the files you attach to your entire contact list and even the contents of your email. Gmail sends all the information back to the main servers. It is why it is the worst possible choice for anyone who is even remotely concerned with their privacy.
Fortunately, we have plenty of worthy replacements that offer the necessary privacy and protection you deserve. Here are is a brief overview of three of the best-encrypted email services:
1. StartMail – hide your important information from Google by using this alternative
As the name suggests, StartMail is a subsidiary of StartPage, that offers PGP encryption, disposable email addresses, and custom email addresses at a small price of $59.95 per year.

alternative to gmail start mail
It is a small price to pay when it comes to keeping your data safe and private. It offers the storage space of 10 GB to store all your emails and file attachments, which no one can access other than you.
2. Tutanota – encrypted and secure alternative to Gmail
German-based Tutanota email service that offers end to end encryption, which is symmetric (AES-128) and asymmetric (AES-128/RSA-2048) encryption. Your email only gets decrypted once you open it on your browser. If you send it to a different recipient, then that person has to enter a password to decrypt all the info. You can also access your Tutanota email through your smartphone(Android and iPhone).

alternative to gmail tutanota mail
The free version of the email service offers more than enough features for a secure online experience, including 1GB of storage and encryption. The Pro version involves 10GB storage, unlimited search, 20 aliases, custom domain, and much more. It also offers storage space up to 1TB for extra subscription charges, which bodes well with businesses.
3. ProtonMail – encrypted, fast and secured mail account for those who needs more
Swiss-based encrypted email service, ProtonMail, is a shining star against the hazard of privacy invasion, IP tracking, and data leakage.

alternative to gmail protonmail
It is an open-source provider with a friendly interface and end-to-end encryption, which was founded by scientists at CERN. It implies that the whole infrastructure of ProtonMail is underground and unpenetrable.
And the best thing about the service is that it is entirely free!
The Alternatives for Google Drive
Google Drive is a cloud-based storage service sponsored by Google that syncs with your Google account. It allows you to store data outside the realms of your computer and smartphone right next to the teeth of the monster(Google Servers). Understandably, it can be difficult for anyone curious about their privacy to share their valuable information on Google Drive.
We recommend that you select the service of an external hard drive to store all of your precious files. But, if you still want to use a cloud storage service, then we have the best possible options for you in place of Google Drive.
1. Synqion – try other google drive alternatives and don't show to Google your documents
Synqion is an online storage facility that works on the concept of sync-and-share while ensuring complete privacy during the file-sharing services through end-to-end encryption. It is available on multiple platforms, including Windows, macOS, iOS, and Android, so that you could access the files cross-platform.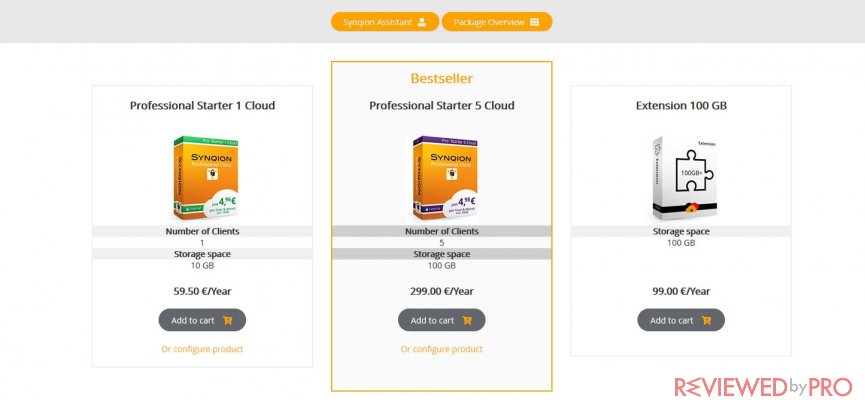 The Alternatives for Google Drive sinqion
The policy of Synqion maintains the policy that no one can gain entry on your data except for you or the individuals you permit to enter.
With a 30-day trial period, you can easily use the services of Synqion for $59.50 with 10GB storage along with variable plans for additional users and storage space.
2. Tresorit – cloud service with end-to-end encryption for maximum privacy
Tresorit is a Swiss-based service cloud service with an intuitive interface and one of kind security to keep the data of its users safe and out of the reach of prying eyes. It provides end-to-end data encryption and a unique key for the users to decrypt the files they store in Tresorit's cloud, which only the authorized personnel can access.

The Alternatives for Google Drive tresors
Much like any other tech company hailing from Switzerland, it follows the country's strict privacy laws and offers complete compliance with the European Union's General Data Protection Regulations (GDPR). For just $10.42 a month, a single can subscribe to its premium package on 5 different devices with 200GB of storage space with full-proof security. The free version is also available with a storage capacity of 3GB. However, there are multiple packages for both solo users and small businesses.
3. NextCloud – encrypted data storage service that is better alternative for google drive
Nextcloud is a German-based storage company that offers end-to-end encryption across all its files along with the chance to share the files publicly through complete pass-protection. It is also compliant with all GDPR's policies related to protecting user privacy.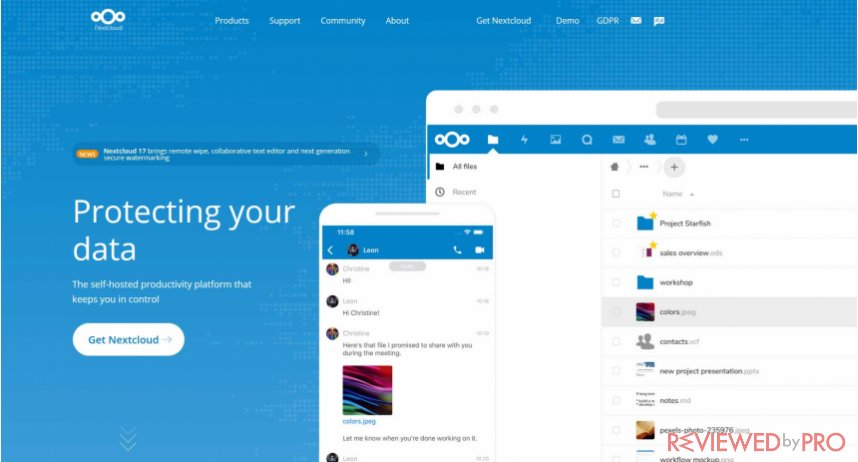 The Alternatives for Google Drive next cloud
However, its pricing plan can get expensive, but a free trial is available, which allows you to check all the unique attributes of this cloud storage facilitator.
Google Play Store's Substitutes
Much like the Apple app store, Google Play is a hub for you to download or buy any Android-supported app you want for your convenience.
If you are a longterm consumer of Android smartphone, then you might be extremely familiar with the Play Store. And you might also know how well it keeps track of all the app downloads that you've done over the years. For some time, users thought that there was no escape from using the Play Store, but lucky for us, there's a way to keep it from tracking all of user app downloads on the Android phone. Here are the suitable alternatives for the Google Play Store:
1. F-Droid – if you are looking a replacement to a google play, try this service
It is free and open-source software, which is an online repository for all Android apps. You can download, browse, and install apps from it at any time without the worry of getting tracked by Google's servers.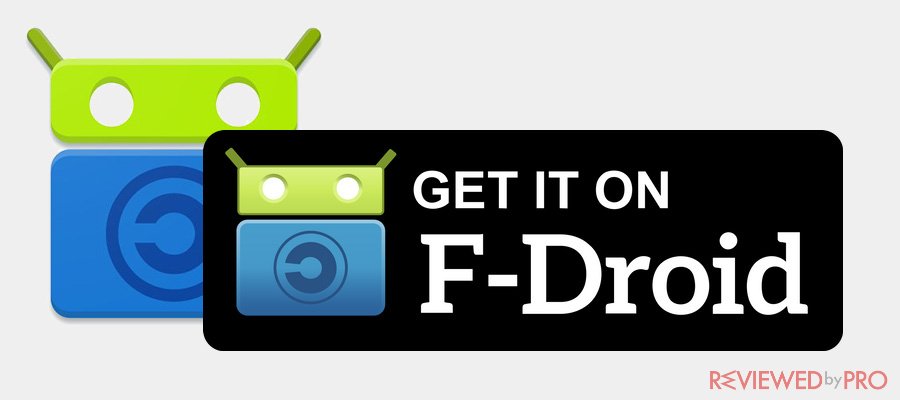 alternative to google store f-droid
As you know, to download apps from the Play Store, you must have a Google account, which provides a way to track your activities online. F-Droid works oppositely as it does not monitor your app downloads or track your device at any moment. It also doesn't ask you to enter any Google account info before downloading your desired app.
2. The Yalp Store – another trustful substitute to a google play
It is a common fact that developers design Android apps under the apk format. It is why you see numerous third-party websites offering the path to download the app you want in the apk format. Yalp is one of those trusted sites that allow you to download your favorite app straight from its built-in Google Play Store account as an apk file.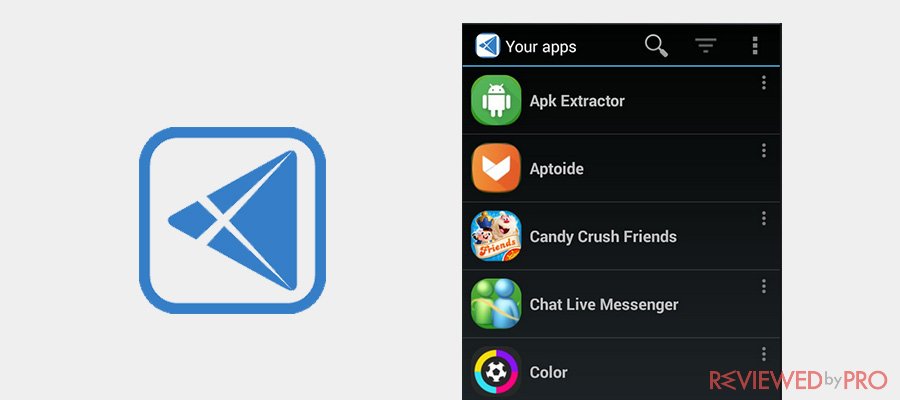 yalp alternative to google play
The only downside of this action is that you would have to install the app manually from the "Downloads" folder. Other than that, your app privacy remains intact and away from the hands of Google's servers.
Google Maps' Replacements
There is no doubt regarding the convenience of Google's products and how it has made our lives more manageable than before. Google Maps is one of those products that has completely turned the tables through its accurate navigation and location display. Especially if you are at an unfamiliar place and don't know how to reach the intended destination.
However, everything comes at a cost, and that is the price of our privacy. Google's mainframe stores the information without any hesitation, once you enter a location into the search bar of the Google Maps app. With that, Google knows where you live, where you have traveled, and much more!
It is best to pick choices other than Google Maps to serve your navigation needs, and today we are here to discuss all of them briefly.
1. OpenStreetMaps – the alternative to Google maps that provide high quality of maps
OpenStreetMaps is a collaborative mapping site, which has over 5 million users across the globe. It works on the concept of an editable map of the world, which is based around volunteers doing a manual survey of different locations through photography, GPS tracking, and other techniques.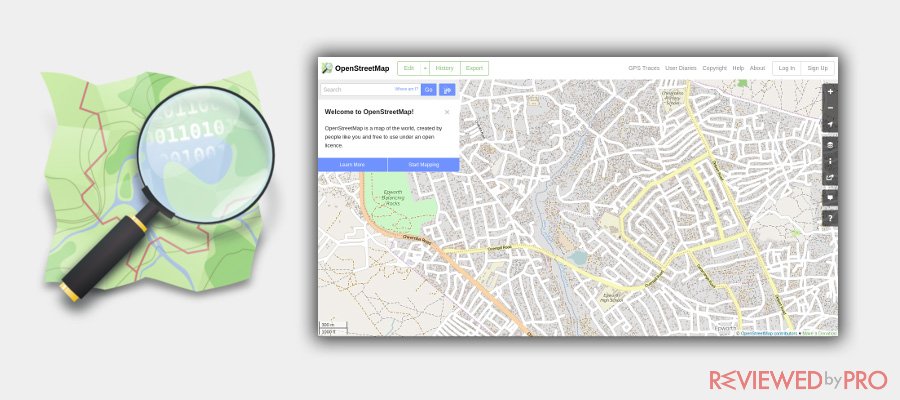 alternetive to google maps
Anyone can access the free map by going to its official site through their Windows or macOS systems and contribute to adding more locations as well. The following apps and platforms use the services of OpenStreetMaps:
Craigslist
Apple
Flickr
MapQuest
SnapChat
Pokemon Go, and many more
Several governments and their ministries use the services of OpenStreetMaps to utilize the added privacy, including the Government of Lithuania, Uruguay, and Italy.
2. Here WeGo – replace google maps with this service
Released in 2012, Here WeGo is a revamped software version of NokiaMaps that allows expert navigation, street view, and location search with the option to download. The service works well on a computer through the official website, and the native app is available on platforms including Android, iOS, Tizen, and Amazon Fire OS.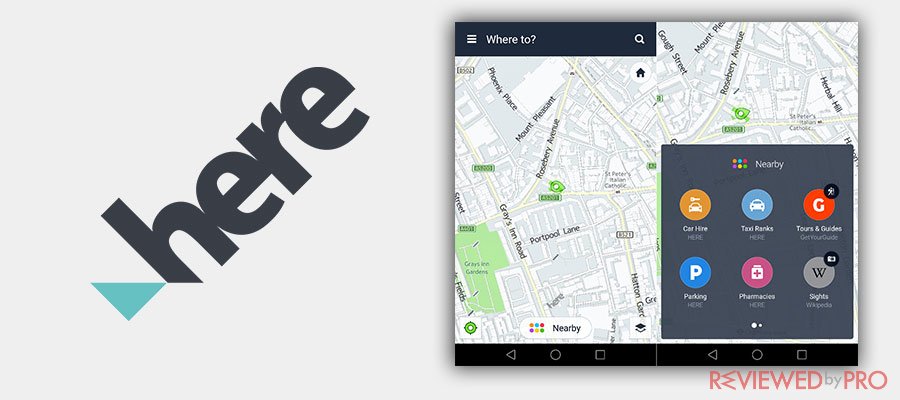 alternetive to google maps
3. OsmAnd Maps & Navigation – another perfect substitute for map application
Launched in 2010, OsmAnd Maps & Navigation is online navigation and map service for both the Android and iPhone users, who wish to skip the online tracking of Google Maps. It is an independent entity that collects all the map-related data from OpenStreetMaps to convey it to its users.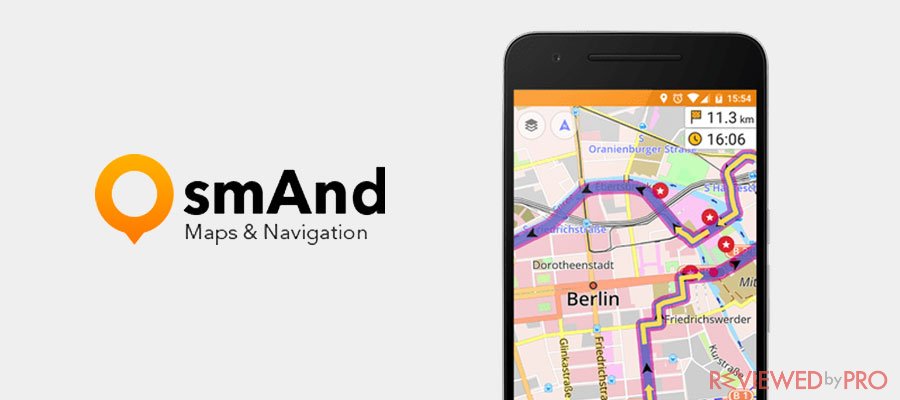 alternetive to google maps osmand
4. The F-Droid Maps App – an excellent map application for Android users that works off-line
It is sort of an offline version of OpenStreetMaps with the added features of custom location bookmarking and track recording. It does not allow ads to ruin your navigation experience. Unfortunately, it is just available for Android users through the F-droid private app repository, and Windows or macOS users can not access it unless they have an Android device.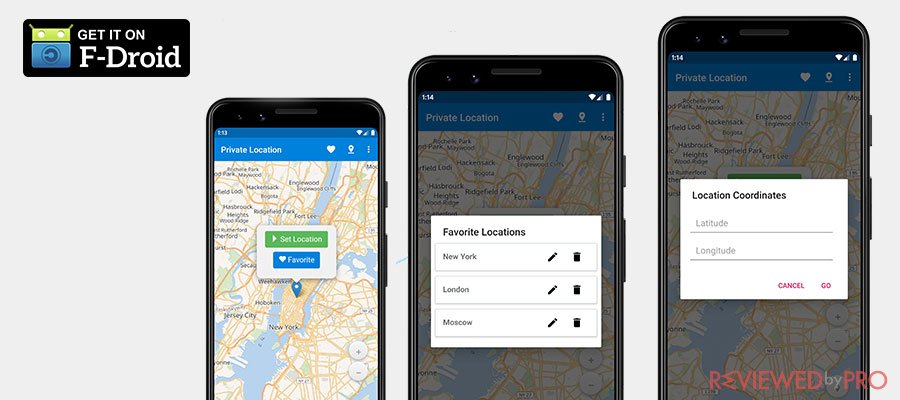 alternative to google play f-droid
5. MapHub – secure and private service that do not track your activity and location
If you're still not convinced about map services, that they do not track your activities and location; rest assured that MapHub not only doesn't track your location but your IP address as well. Users import map data into the servers of
MapHub, which offers the service to consumers around the world for free. Moreover, its intuitive interface allows you to add routes and points of interest during the navigation between the two locations. You can either explore the maps by going on its website or add a new or updated one if you want.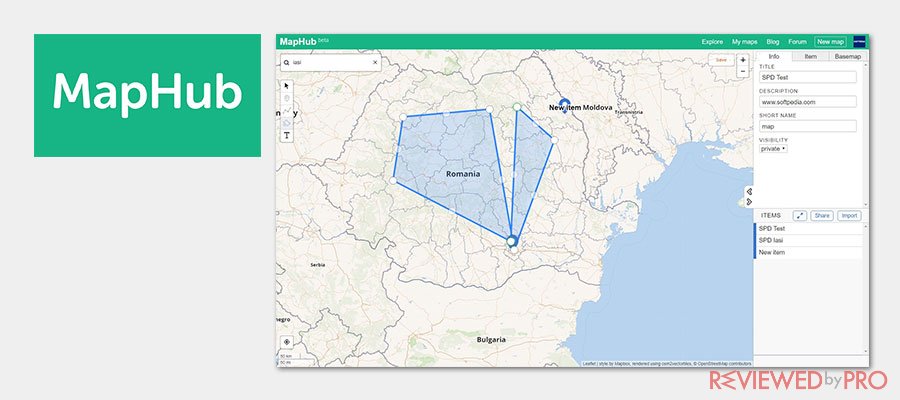 alternetive to google maps
YouTube's Alternatives
We are living in the era of YouTube, which has become not only the mode of entertainment but a source of stable income, once you get a hold of its algorithm. There isn't a single individual belonging to the Millenial or Gen Z generation, who hasn't inspired or thought about becoming a YouTube celebrity.
Other than providing entertainment videos, it a convenient source of information, education, and advertisement. But, the sad thing about such a great source of everything is that it keeps track of all the videos that you had watched, including the watch time and your location. And unfortunately, there aren't many sources available to tackle such a giant, and none of them gained any steam.
However, there are a few platforms that are fighting the good fight against non-consensual privacy intrusion. In this section, we'll discuss some of them:
1. Vimeo
Founded in 2004, Vimeo complies fully with the GDPR and offers complete privacy against third-party advertisers by providing an ad-free video-viewing platform. It also offers video quality in High-Definition and 4K resolution.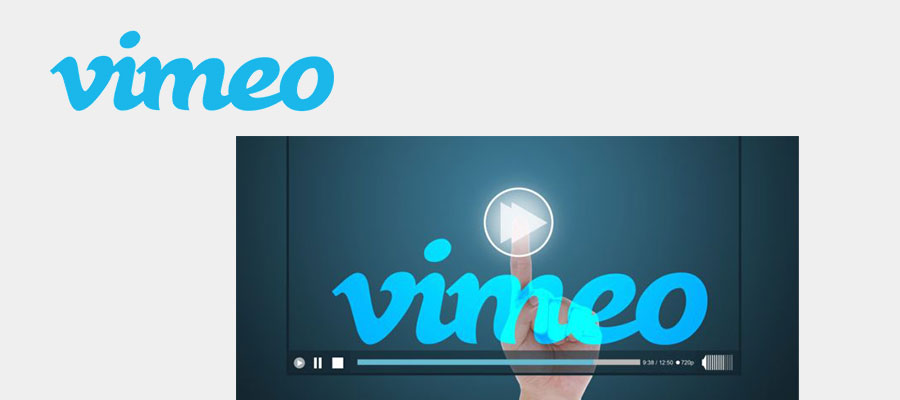 If you hate the constant ads between videos on Youtube, that ruins the whole experience, then Vimeo is the place you should go to watch high-quality videos with no ads. You can purchase its various packages for as low as $7 per month and as high as $75 per month with the new graphic polls and chat option.
2. HookTube
One of the most annoying things about YouTube is the geo-restrictions that they impose on users living in specific regions of the world. It goes against the concept of global interaction and information for all. HookTube comes in with a fantastic feature to access all the restricted videos on YouTube, and there is no way Google can track you down as the viewing doesn't count.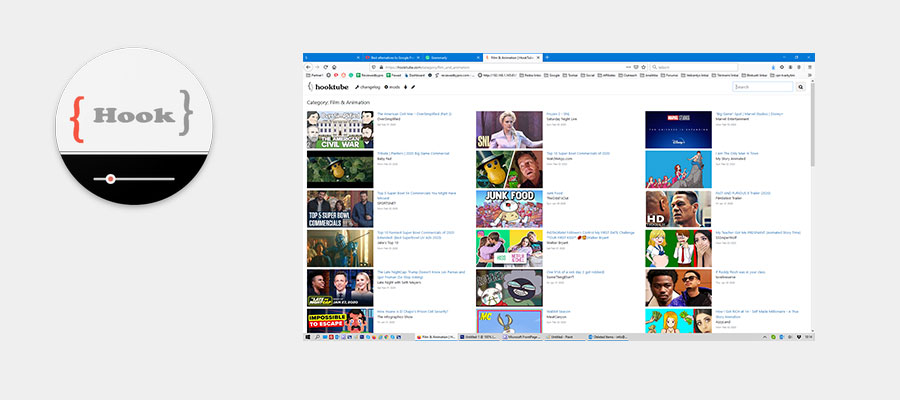 All you need to do is replace YouTube with HookTube from the original URL of the YouTube video. You can also download the video using the convenience of third-party affiliate sites at your risk.
3. Dailymotion
One of the oldest video viewing platforms in the world, Dailymotion was the first option for users living in countries where YouTube was not allowed due to several reasons. But, the constant ads in-between videos can get a little annoying, and the service lags at times, which lessens the video quality. However, you can view any content without the fear of being tracked by Google/Youtube or other entity for that matter.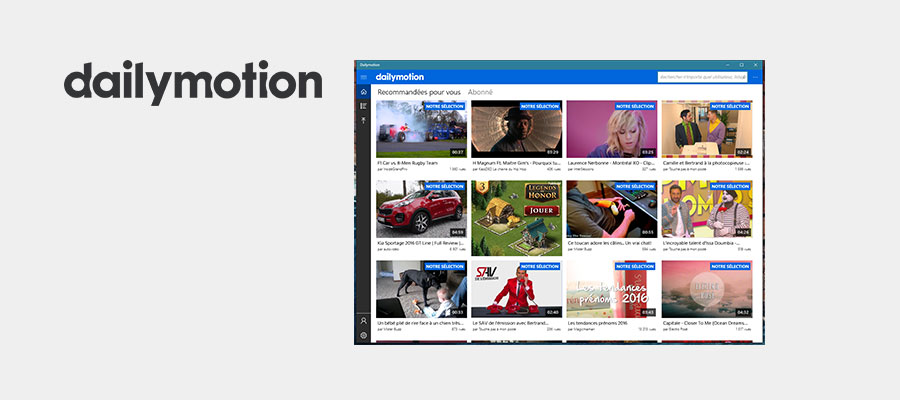 Alternatives to the Google Calendar App
Google Calendar on your Android phone keeps track of your activities and schedule by syncing with your Google and Gmail account. It also takes monitors your location and informs you about your schedule in due time. Many users involuntarily add the information on Google Calendar, which gets immediately stored on the servers of Google. Here are some of the worthy replacements that you could use to keep track of your meetings and schedule, without the worry of Google checking it out.
1. Etar-Open Source Calendar
Etar is a calendar app you can download from GitHub, F-droid, or even the PlayStore. There's no way of knowing whether it keeps track of your schedule and other things. But, if you wish to keep away from the features sponsored by Google, then you should definitely try Etar that provides the same features that Google Calendar offers.
2. aCalendar
If you are still not satisfied with the services provided by Etar and how it handles your privacy, then try using the aCalendar app. It doesn't store any of your data or files to their servers and keeps an accurate track of your daily schedule and plans. It is only available on Android devices and is an excellent alternative to the Google Calendar app.
The Replacements for Google Analytics
If you are a website owner and want to know how well your site is doing and from which region you are gaining web traffic, then Google Analytics is your go-to platform. It reports everything happening with your website, from behavioral reports to data analysis and visualization. More than that, it plays a pivotal role for users who want to expand their online content. It is also available on smartphones, where you can use it to analyze app usage data from apps on Android and iOS.
But, for privacy-conscious users, there is some bad news as it monitors your web traffic and sends it all to the Google mainframe for the sake of quality assurance and report accuracy. Luckily, there are a few alternatives that can provide the same features with similar quality.
1. Matomo
Matomo is an open-source web analytics service that runs on PHP/SQL servers that tracks down the total traffic on your visit and provide a detailed report and analysis of the outcome. Moreover, it does not share any information with anyone other than you or the people you trust. It grants complete anonymity to you online and complies with each GDPR policy.
It is the most popular replacement for Google Analytics, with over 3.6 million downloads. You can avail of the services of Matomo for a small price of $7.50 per month with a 30-day trial period.
2. Fathom Analytics
Another online web analytics source that you should consider using is Fathom Analytics, which follows the same level of protocols that Google Analytics does, along with the extra privacy you crave. And the best thing about it is that it is completely free and ready for download on GitHub. It tracks and reports the traffic on your site while not storing a single bit of your personal information for themselves.
The Stand-ins for Google Hangouts:
Google Hangouts is an online interaction and communication platform designed by Google. It allows you to do text messaging, audio, and video calls for no price at all, other than the price of your privacy. It is a big concern among android user who does not wish to use Google Hangouts and other communication services such as Whatsapp, Facebook messenger, and Skype.
All of the names mentioned above have a lousy repute when it comes to protecting user data.
Knowing all that, we have collected a list of a few fantastic apps that offer an all-around encrypted and secure messaging service.
1. Wire
Designed by WireSwiss, Wire is a communication app that offers encrypted interaction involving audio, video, and text chat. The likes of Intel and SoftBank Robotics use it. You are free to share all of your files during the conversations with a complete sense of security through end-to-end encryption. It is available on all platforms such as Android, Ios, macOS, Windows, and Linux.
You can start a 30-day free trial, or you can buy the pro package at a small cost of $4.44 per month.
2. Telegram
As the motto of the Telegram suggests, "a new era of messaging." Gone are the days when companies tried everything in their power to access the user's personal data. The Telegram app was the first to introduce end-to-end encryption, which now operates from Dubai. The reason behind its popularity is the cloud-based messaging opportunity with no subscription fee and no ads to disrupt your messaging experience. It is available on Android, Windows OS, Windows Phone, and every Apple device.
3. Signal
You should ditch all other messaging apps and pick the Signal communication app if you are a slight bit worried about your data privacy. It has native apps for both desktop and smartphone operating systems. Signal offers end-to-end encryption, and the likes of Edward Snowden and Matt Green have endorsed its parent company "Open Whisper Systems" and the technology. The two best features are that it is entirely free, and the messages vanish after some time interval.
Google G-Suite Apps Replacements
Google G-suite is a worthy alternative to tackle the monopoly of the expensive Microsoft Office Suite. Here is the list of its products:
Google Docs
Google Sheets
Google Slides
The products mentioned above products are free and easy to use. However, Google nametag is enough to sway away potential users who are skeptical regarding the company's privacy policies. Which is why we are here to discuss its replacements. Here is the summary of them:
1. Zoho
Developed by the Zoho Corporation, Zoho is a group document managing apps, much like the G-suite and Microsoft Office. It contains word processing, spreadsheets, presentation tools, customer relationship management, and much more. The top products are as follows:
Zoho Writer against Google Docs and Microsoft Word
Zoho sheet against Google Sheets and Microsoft Excel
Zoho Show against Google Slides and Microsoft Powerpoint
All of Zoho's products follow a similar pattern to its counterpart with the added protection of your files and other data and no ads. It is also compatible with all of Microsoft office file formats and offers downloads in pdf as well.
Other means to Protect your Privacy
While all of the above mentioned and recommended options capable enough to provide you with the necessary privacy and security against Google, other tech giants(Facebook), and cybercriminals. But you can never be too safe! Why is it why you should check out for different security options to keep full protection.
One of the most convenient options is the technology of VPN or Virtual Private Network. Once you subscribe to your favorite VPN and connect to a reliable server, it'll mask your IP address and show that you belong to a different region altogether, and it'll never keep a log of your data per their policy.
Some other security features are as follows:
Military-grade encryption
Kill Switch
DNS leak protection and prevention
IP protection
No log policy
How Google Earns its Money?
There is no denying the utility of google and how it has made our lives easier in every way imaginable by offering all of its products for free. From a simple search engine and Email service to Android SmartPhones and SmartTVs, Google is everywhere deep down in our privacy with our complete permission but without us knowing anything about it.
Have you ever wondered why is that and how did Google become a Billion-Dollar corporation by keeping their best items cost-less? From where are they getting their money?
The thing is that Google earns each penny by meddling with our privacy and everything we do online. We gladly permit them to access our data the second we accept their "Terms and Conditions." Their whole business model rests on us, allowing them to access our data without ever realizing the consequences behind such a commitment.
How Does Google Do it?
Google has the resources to track down your location and your activities through your google account or the search engine.
The products you use, monitor your in-app searches, browsing history, and other things to analyze the data, and to do targeted advertising. It is why when you search for something like a toothbrush on Google, you'll instantly get ads regarding the same item on whatever site you visit. Have you ever wondered how?
Google does it through its most valuable weapons- Google Analytics and Google AdSense.
Google Analytics
You can use Google Analytics by merely instilling some line of codes into your website's backend. For Google, it helps in concluding the performance of the Google AdSense campaigns and how can they make it more efficient.
It helps to determine exclusive details regarding the person who is visiting your website, including where they live, which page the visitors are on, and how long are they are on that individual webpage. It helps you to assess the performance of your page and the improvement it requires.
However, the frightening thing regarding the storage of such information is that it does not remain in the hands of independent website owners as Google is more than free to share the info with Government authorities and other entities.
Google Adsense
The ads you see on the webpage of each website you visit are there because of Google Adsense. It matches ads to the activity of your site's content and the person who is visiting it. Such ads provide the means for the website owners to earn money from the content they publish and the items they wish to sell.
How to Avoid Getting Spied on by Google?
If you have identified that something is making you sick, the best thing you should do to get healthy is to discard that thing from your life altogether!
Similarly, the most useful thing one could do to avoid surveillance from Google and other agencies is to stop using Google's products and start using utilizing different means that do not track your online moves. It is as simple as that!
But when it comes to Google, it is tough to fight with such an entity as it is everywhere in the form of our phones, TVs, and other things. But a person can only try. Here are some of the things that you could do to fall off Google's radar.
You can use a VPN(Virtual Private Network) to enhance your online privacy through data encryption to fool Google and your ISP that you are from some different random location.
You can opt for different proxy servers and browsers specifically designed to keep your online privacy intact.
The best thing you should do is delete your Google accounts from sites such as YouTube, Gmail, and the Google search engine.
You should find different alternatives for each Google app you use, including Google Play Store, Google Maps, Chrome Browser, and even Google Office applications.
In this article, we'll be discussing all of the alternatives to the Google apps that play a significant role in preventing things like tracking your every move, your IP address, and other types of surveillance. We have designed a table for you that involves each of Google's marketable products and their handy alternatives that we recommend you should use.
Final Thoughts
Your privacy is precious, and no one should be allowed to take a peek at it. Companies like Google and Facebook provide their services so that you could fall deep inside the rabbit hole and allow them to sell your information for their monetary gain.
This is why you should try using apps and products developed by independent designers who have your best-intention at heart. If you find it all confusing, then the least you could do is subscribe to a reliable VPN and let it do the rest in keeping your online identity hidden and well-protected.
Google Products
The Convenient Alternatives
The Google Search Engine


DuckDuckGo
StartPage
Ixquick

Google Chrome Browser
Gmail

StartMail
Tutanota
ProtonMail

Google Drive

Synqion
Tresorit
Nextcloud

Google Play Store
Google Maps

OpenStreetMaps
Here WeGo
OsmAnd Maps & Navigation
Maps
MapHub

Youtube

Vimeo
HookTube
Dailymotion

Google Calendar
Google Analytics

Matomo
Clicky
Fathom Analytics

Google Hangouts
Google G-suite
About the author