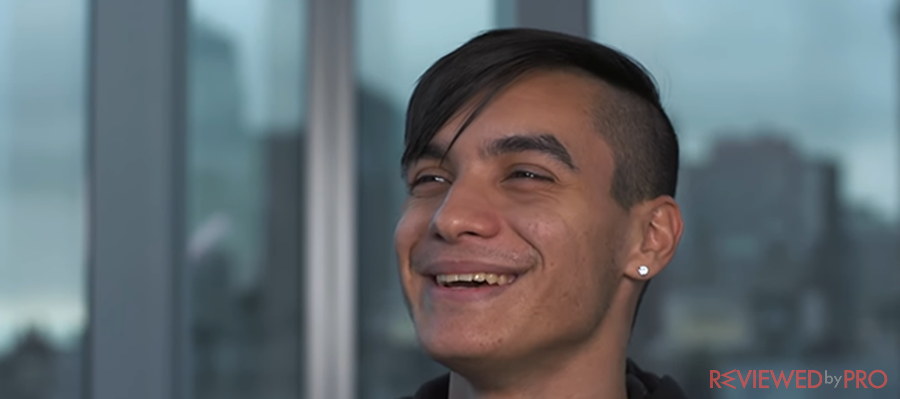 Lopez Santiago
A teenager from Argentina rocked the world when it was revealed that he had made millions of dollars through the skill of ethical hacking.
Ethical Hacking keeps the companies aware and prepare for the unethical hacking attempts at their network by criminals
Ethical hacking is legal/white hat form of infiltrating a database with the full consent of the owner of the system. It is a skill one uses to locate the possible weaknesses and vulnerabilities of computers, various servers of a business, and information systems.
Ethical hackers do so by duplicating the intentions and thinking of likely malicious hackers who could attempt at damaging the servers of the users in the form of ransomware, malware, or any other attack. The term Ethical hacking is also referred to as penetration testing, red teaming, or intrusion testing.
White-hat hackers around the world have the full opportunity to earn funds through crowdfunding platforms that support bug bounties. The bounties are a cash reward given to a white hat hacker who finds or identifies valid security flaws within the servers or network of any tech or non-tech company.
Numerous companies like Google, Twitter, Nintendo, GitHub, and others offer bug bounties to identify online threats such as bugs that could expose their businesses to cyber-attacks. It in terms also helps in finding raw talent like the Argentinian wonder kid, whom we will discuss in the next section.
The wonder kid from Argentina who inspired many and earned millions with Ethical Hacking
The Argentinian sensation Santiago Lopez is a 19-year old self-trained ethical hacker who started coding when he was just 15 years old, and he is currently working and operating under the alias @try_to_hack to find security gaps in different platforms.
The wonder kid earned the millions after he detected vulnerabilities and several bugs within the servers of notable platforms like Twitter, Verizon, and some other. It was reported that Lopez found more than 1600 flaws inside the network of the previously mentioned platforms.
Given he was already an expert at coding, Lopez developed the skill of ethical hacking after finding out that the big tech businesses were handing out significant sums to detects vulnerabilities and security gaps within their network and servers, but it was the 1990s movie "Hackers" that sparked the inner talent of Lopez long before he got his first breakthrough HackerOne. Lopez had no background in computer coding and fought against various odds, mainly poverty and lack of resources to learn the art.
The skills were mostly learned through watching videos on Youtube and other sources from the Internet, such as reading popular blogs. The videos contained tutorials on the ins and outs of the Insecure Direct Object Reference (IDOR) and Cross-Site Request Forgery (CSRF) and how it worked.
HackerOne was the platform that unearthed the Ethical Hacking Genius from Argentina and helped him earn millions
The Argentinian young gun joined HackerOne, a popular bug bounty crowdfunding platform, in 2015, and since then, he has uncovered almost 2000 security gaps from several tech platforms that have brought him more than one million dollars in profit and unimaginable fame.
The young computer genius recently won his most substantial single project fee of $9k for finding a Server Side Request Forgery bug (SSRF) in a private program. He got his first break on HackerOne at the age of 16, where he earned his first bounty of $50. Such success motivated him to continue hacking after leaving school.
According to various sources, Lopez is now a full-time ethical hacker and earns roughly about 40 times the average software engineer salary in Buenos Aires, Argentina. He is considered one of the best ethical hackers on "HackerOne" and recently received recognition on the platform with 91st percentile for signal and 84th percentile for impact.
Lopez had this to say on his recent accomplishment:
"I am incredibly proud to see that my work is recognized and valued. Not just for the money, but because this achievement represents the information of companies and people being more secure than they were before, and that is incredible."
He also said to one tech news site after getting discovered that he wasn't interested in money at first, and learning was his only ambition, but after finding HackerOne and having learned about the bug bounty programs, his motivations and life changed completely. And it is true, since getting discovered and earning his initials bounties, Lopez has moved to a new house and bought a new car for himself. He also has a plan to make more money and shift to the United States one day.
You could learn Ethical Hacking too! – Final Thoughts
There is nothing more you need than motivation and ambition to do the things that you wish to do in life, and thinking out of the box is the name of the game for a much more successful and less boring lifestyle. If you intend to start ethical hacking based on whatever inspiration, then you can do that too.
Here are some of the things that you need to start and develop the skill of ethical hacking:
The internet is a sea of knowledge, and you can download several basic courses from any source on the internet based on things like the operating system network and server management;
Always perform such a task on a temporary or disposable PC. As it could be damaging to perform such activities on your primary PC because you have to practice hacking a system;
You have to understand how to use Linux as it is a paradise platform for hackers of all kinds;
It would help if you always kept your profile hidden, no matter what. While learning to do ethical hacking, you have to learn the art of not leaving any traces of your identity.
You can learn the Python computer language, which is one of the common platforms to perform ethical hacking.
It is also worth remembering that before hacking a network, you should always consider getting permission from the relevant sources, and there is nothing cool about performing malicious hacking.
About the author