How to uninstall WiperSoft?
This is a manual to uninstalling WiperSoft from your computer. This is a step-by-step guide made to be simple so that every user could uninstall the app by themselves.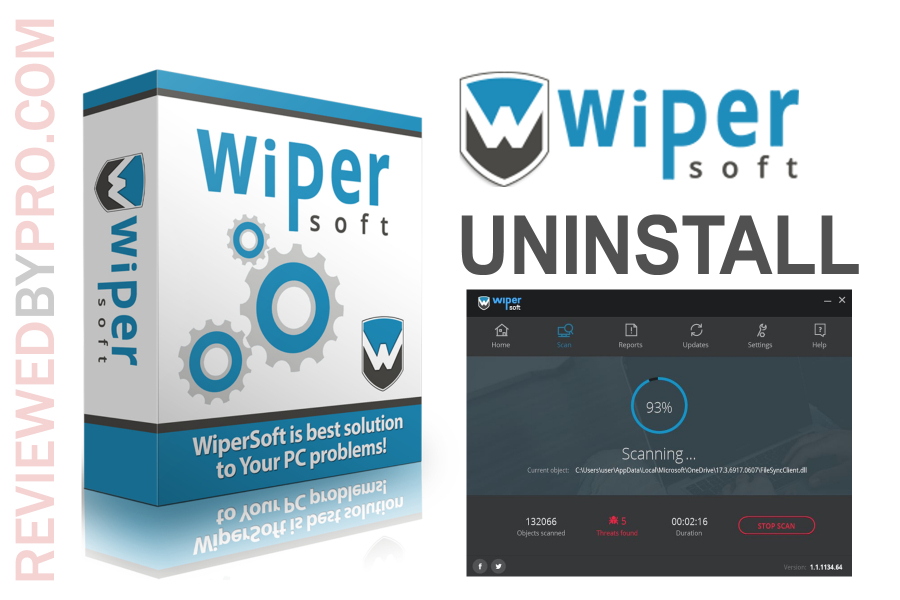 Follow these steps carefully and you will have the software removed in a few minutes from now.
1. Click on the Windows button first, which is located on the bottom-left of your screen. It has an icon of "Windows". The Windows menu will open immediately. Click on the "settings" button then, which has a gear icon.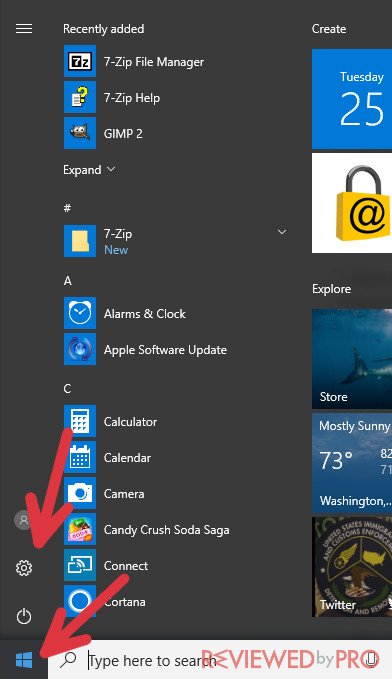 2. Now you are on the Windows Settings menu. This is the main panel where you can change almost all the settings in Windows. You need to click on "Apps" to proceed the uninstallation of WiperSoft. The app settings menu will open immediately after a click.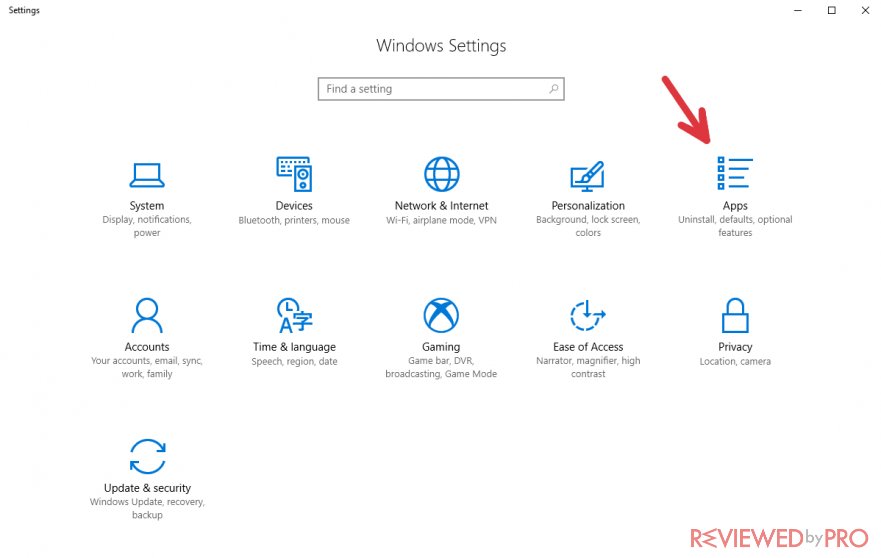 3. Here you can see all the applications that are installed on your device. As there should be many of them, it can take some time to find the WiperSoft software by scrolling down. In order to save time and make the search easier, use the search bar.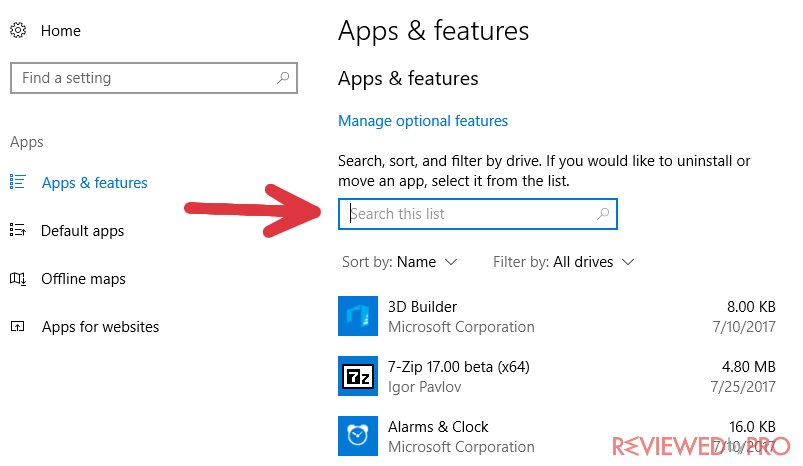 4. Click on the bar and type in "wipersoft". The program should appear on the list instantly. You will see some information about the software next to its name. Click on the name to proceed.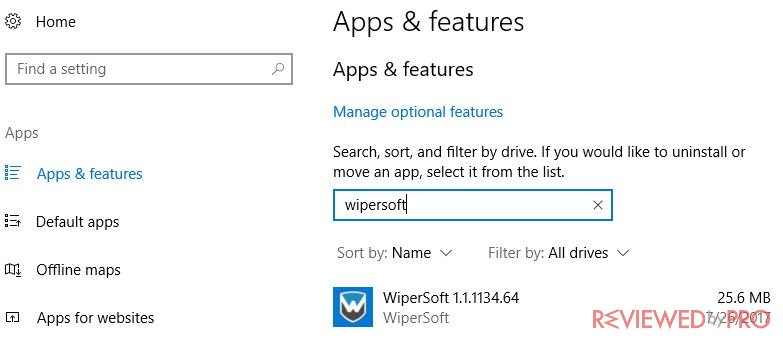 5. The choice of "Modify" and "Uninstall" will open. You need to click on "Uninstall". You will get a notification which will inform you that this app and its related information will be uninstalled – so click "Uninstall" again.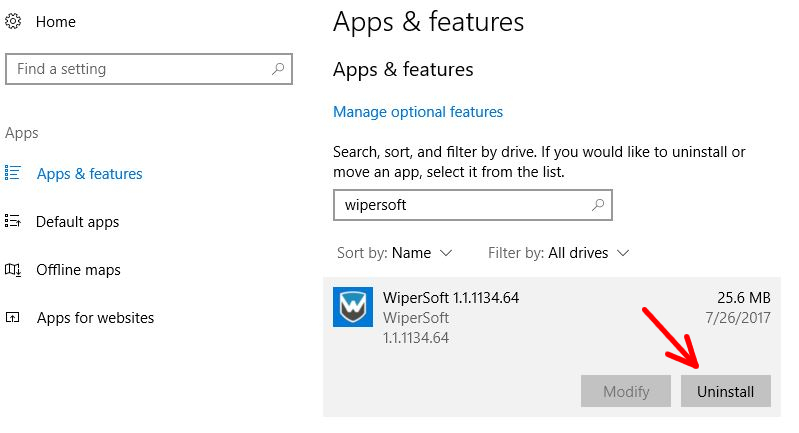 6. This is the WiperSoft antivirus uninstaller. This information only reminds you what you are going to uninstall and if you are sure about it, click "YES".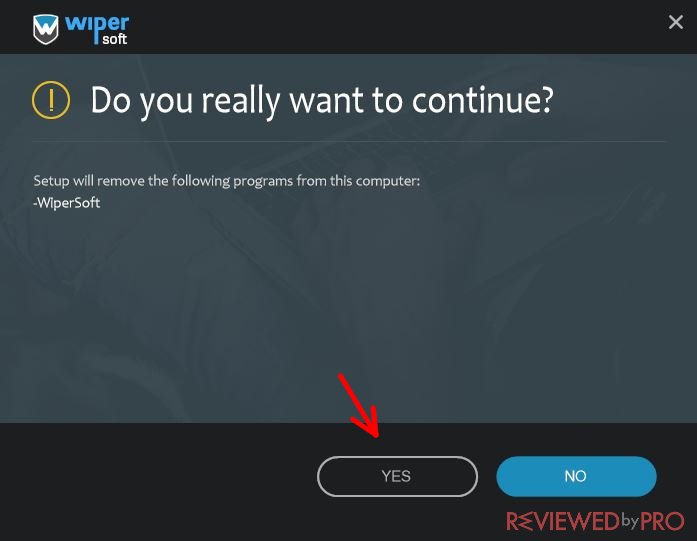 The uninstallation will begin and it will only take a few seconds to complete.
After it is completed, you will be informed that the program was removed successfully.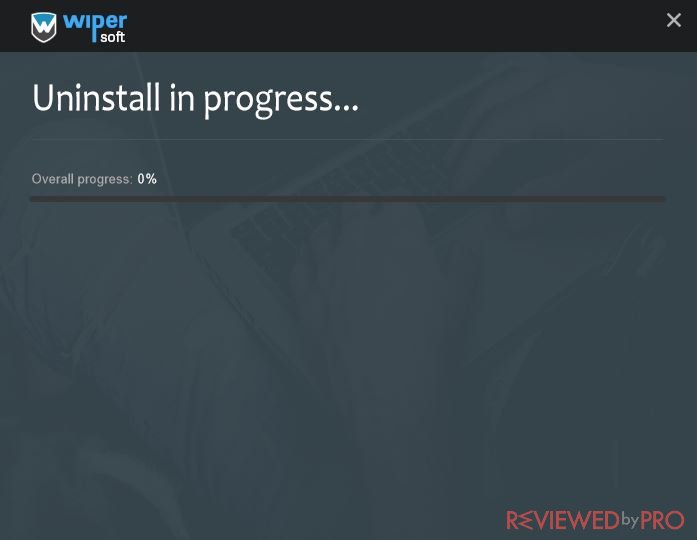 7. Click "FINISH" to complete the uninstallation.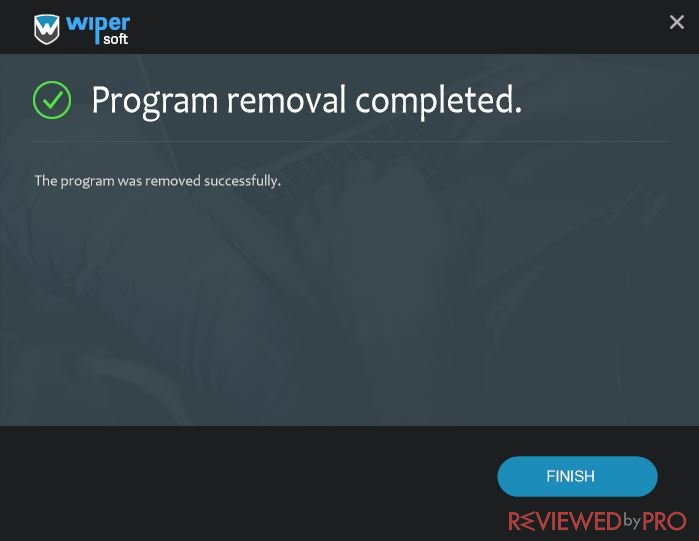 After you uninstall Wipersoft, the Internet window with a list of the reasons for the uninstallation will open.
You will be asked to choose and submit a reason for uninstalling Wipersoft.
It is not necessary to answer, but this information is very useful for the developers and it will only take a second to submit it. Choose your reason for uninstalling the program and click "Submit". If you do not want to answer, just close the window.