If your PC is infected, WiperSoft[1] offers you an advanced malware detection and removal tool which is also very easy to use. The tool provides users a fast solution to all PC issues that users can face. WiperSoft easily scans your computer and detects all potentially unwanted applications, including browser hijackers, adware, toolbars and other annoying software. WiperSoft will inform you about these unwanted programs and will ask you which ones you want to get rid of. This Windows security tool allows you to clean your system with minimal efforts.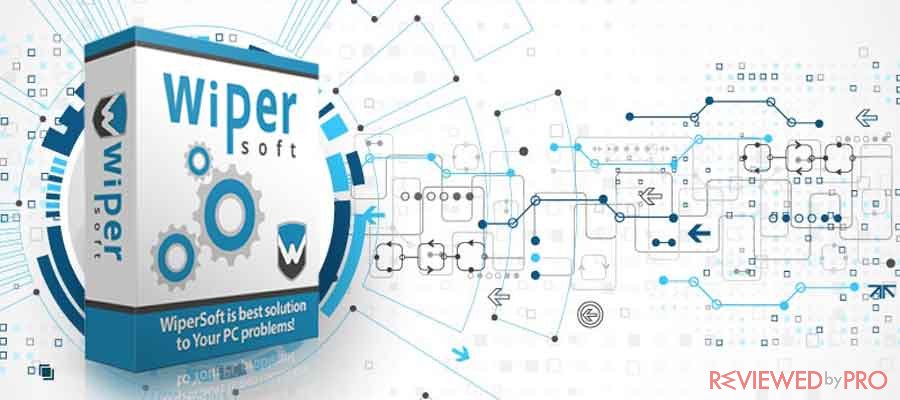 WiperSoft is simple and effective real-time Windows security tool. Firstly, download WiperSoft security application, then scan your system and finally remove all the malicious and annoying programs.
WIperSoft offers two versions of the security suites, paid and a free one.
Free WiperSoft
Free WiperSoft security application guarantees your privacy, offers customers a spyware detection feature and also scans your system for free.
WiperSoft
The premium version of WiperSoft also guarantees your privacy, detects and blocks spyware, adware, and other computer infections. It also offers HelpDesk services for the ultimate support. In addition, WiperSoft offers a free custom fix feature for specific threat removal and includes a 6 months' subscription for only $39.99.
What does WiperSoft offer?
High Detection Ratio
WIperSoft security software is able to detect potentially unwanted programs including hijackers, adware, junk applications, toolbars, and more. These programs have infiltrated your system without your permission while you were browsing the Internet. As a result, these programs are slowing down your system and interrupt you while your surfing and browsing the web.
Constant Updates
Once you installed Wiperoft in your system, you will not have to worry about the increasing number of online consumer infections and malware, because WiperSoft offers you the utility regularly updates its database. These automatic and constant updates enable the security software to find even the smallest and latest cyber threats that may be unnoticed and invisible by other security suites and tools.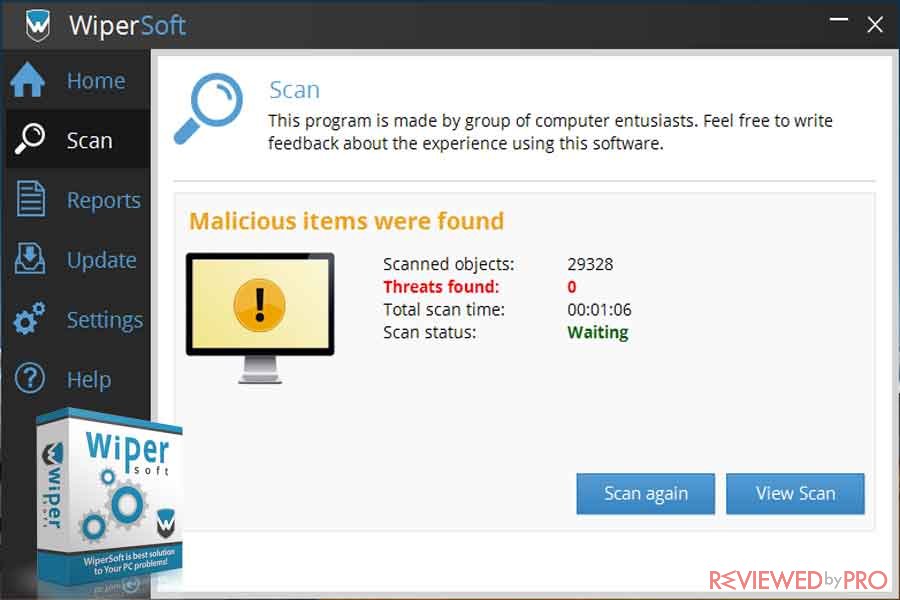 Complete Malware Removal rates by 100%
WiperSoft is also able to ensure that all the intruders and infections are removed from your system before they compromise any files or software in your system. Consumers will not have to deal with annoying software including adware, pop-ups, and more. As a result, you can enjoy browsing and surf the web smoothly and without any interruptions.
About WiperSoft and its' security features
WiperSoft is a real-time Microsoft Windows security tool that scans and finds all the potentially unwanted programs, malicious and annoying applications that currently reside in your PC's system and gets rid of them. WiperSoft is easy to operate even for inexperienced users that do not have much computer experience, have no problems using WiperSoft security tool.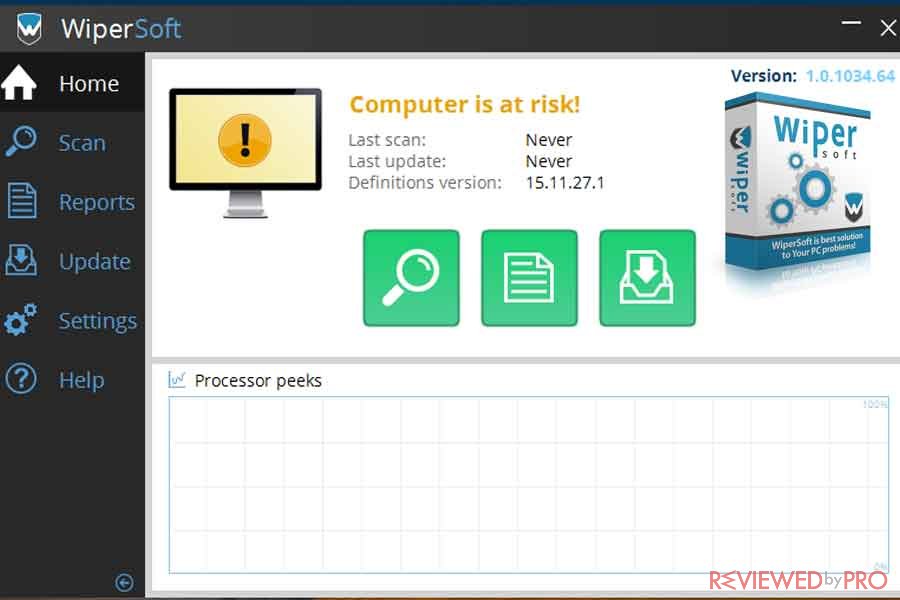 WiperSoft was developed for every-day use and also can be applied by professionals as well because it provides advanced and reliable protection. WiperSoft indicated that even if WiperSoft is the first time experience with security software, users will be able to benefit from its features and functions.
Once WiperSoft is installed on the PC, it ensures your computer's complete security. WiperSoft protects PCs from all the possible cyber threats and will detect all the unwanted applications and programs that are already infecting your system. Finally, you will be able to choose which annoying and unwanted applications delete from your system.
If you are constantly interrupted by PUPs and adware while surfing and browsing the web, you need to install WiperSoft. The security tool will get rid of potentially unwanted programs, also known as PUPs, including toolbars, adware, browser hijackers, and others. WiperSoft will make your every-day use of PC and browse the Internet smooth and pleasant. It will remove all the distractions caused by PUPs that users may have faced.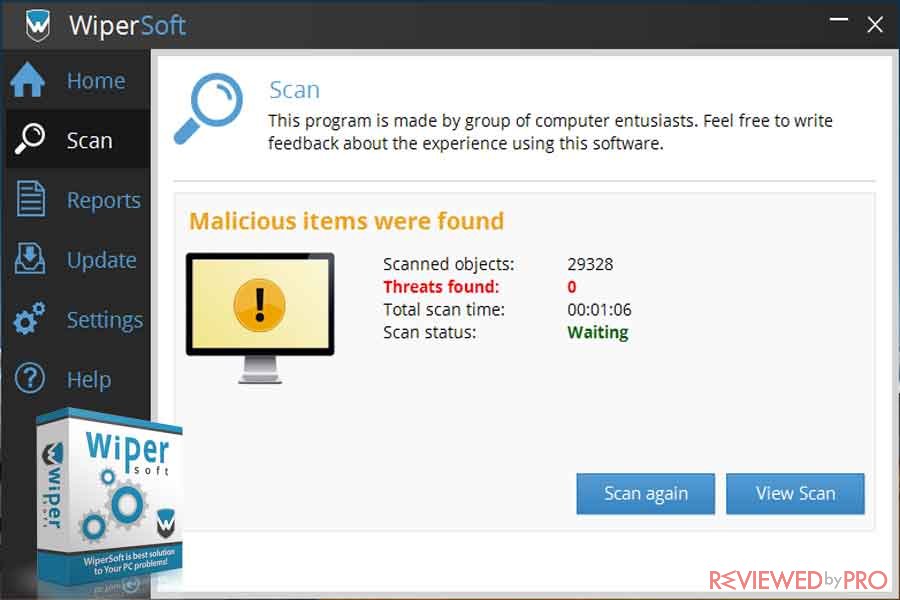 What is more, these unwanted applications infect your system together with freeware. The consumers can decline their entrance, however, users do not actually pay enough attention to the installation process. As a result, the cybercriminals and distributors of hijackers, adware and other unwanted programs are aware of this and takes advantage of this deceptive marketing method. Every time users install free of charge software, they face a high risk and possibility to install more than one application. There also a huge possibility that those extra programs could be annoying and will damage your system. WiperSoft takes care of all these issues that consumers do not pay enough attention and shields your system in the future.
About the author
References