You may sometimes encounter an antivirus notification saying that "not-a-virus" has been found. So, why does your security solution warn you about NOT-a-virus?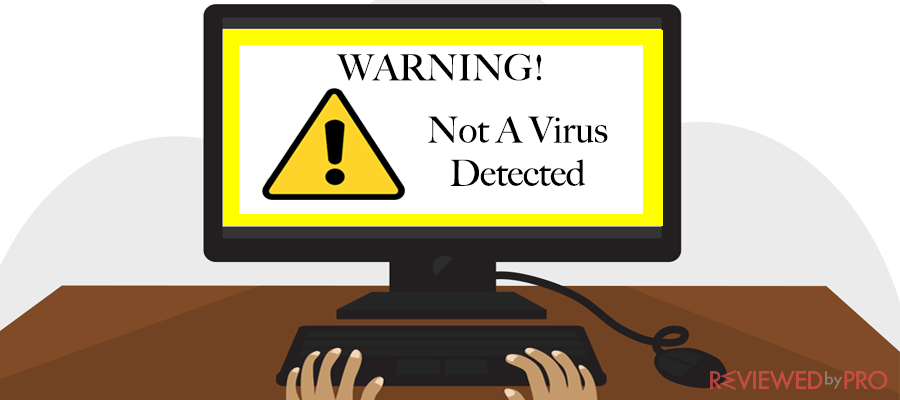 Well, the Internet Security system isn't concerned without a reason, and you should know about it.
What does not-a-virus mean, what causes the warnings and what should your further actions be?
Broadly, not-a-virus is associated with adware and riskware applications. These types of applications are not viruses but are still capable to do something that consumers do not want. So, Kaspersky Internet Security notifies the user about the risk and reminds that he or she should be aware of what is installed in the computer.
Adware
You might want to know what adware is. Well, it is software the purpose of which is to advertise material, so it is capable to expose ads, replace search results, and collect data for advertising purposes.
Even though this software is not malicious, it has nothing good inside. Especially when a number of adware applications are launched on a computer – then they begin to fight one another in order to collect resources.
It is said that adware is completely legitimate and it cannot be installed without a formal user's agreement. However, the trick is that consumers might not see or consider an already-ticked check box while downloading the wanted application, and will install the adware too. In addition, others report that if consumers read all the terms and conditions, they can easily remove the tick from the checkbox allowing the installation of adware.
A reliable anti-malware tool will treat the adware as malicious malware if the adware won't warn the consumer about its installation itself. So, in this case, the security solution will remove the adware as a malicious app immediately.
Riskware
In contrast to adware, riskware applications were created to be useful and beneficial. However, malefactors tend to install riskware for their own good and they do that secretly, so consumers do not even know about it. In other words, riskware is legitimate software but when it gets into malefactors' hands, it can cause damage to your computer.
Remote computer management software, known as remote admin, is a good example of riskware. There is no harm with this application if you install it yourself.
Download managers could be another good example of riskware. Even though these types of applications can be a useful tool to download files easily, some of them might attempt to download additional files without informing a user by exposing a notification.
Browser toolbars and some extensions are also considered as riskware and could be adware based on their features.
Applications that mine cryptocurrency are also considered as riskware. Of course, if you choose to download a miner on your PC, then everything is fine. However, quite often miners are installed on your PC and consume its resources without your knowledge.
These applications are legitimate, so you can have them on your computer for your own purposes, but when the riskware starts to download malware without your knowledge, it will be reconsidered as a virus and will be blocked and removed by your antivirus tool.
What to do if adware or riskware is detected on your PC?
Your Internet security solution will only notify you about the installation of these types of programs. As it was mentioned earlier, riskware could be a beneficial and useful application. However, if you receive the notification of not-a-virus but you did not install it, you should consider deleting it.
About the author