Apple has officially introduced the most recent iOS 11.4.1 to iPhones. The newest iOS update includes a controversial security feature called USB Restricted Mode.[1] The feature is designed to remove the infamous iPhone USB access feature and block out attackers that can access a locked device's data via the device's port.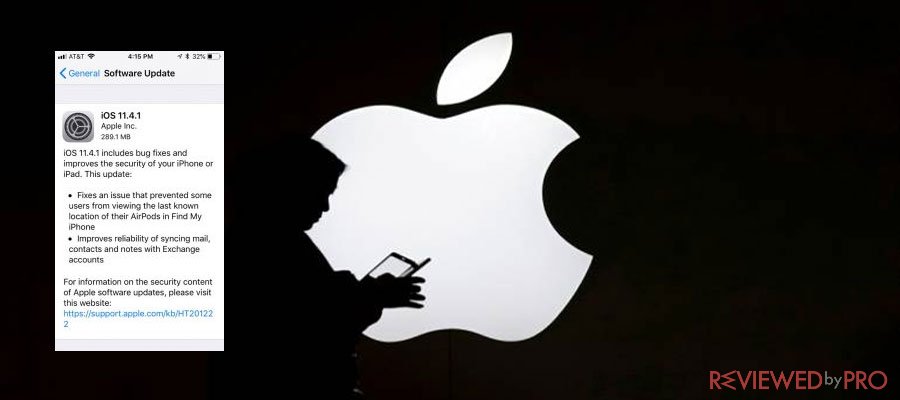 Settings – Touch ID & Passcode
Those who already have updated their phones now can see a new control for USB Accessories. In order to locate it, go to Settings, then Touch ID & Passcode option. The switch should be disabled by default which means that one hour later when the iPhone has been locked, the device's Lightning port will automatically lock.
Because of the update, iPhone users can charge their devices but they can not transfer information to and from their iPhones without entering their passcode.
This feature was first released in June in order to add extra mitigation which is able to block the USB when users do not require it. The feature should not have any negative impact on customer experience.
At Apple, we put the customer at the center of everything we design. We're constantly strengthening the security protections in every Apple product to help customers defend against hackers, identity thieves and intrusions into their personal data.[2]
It is worth to mention that the new feature expands a conflict between Apple and law enforcement. The conflict originally started back in 2016, when Apple did not comply with FBI. At the time FBI requested Apple to unlock the iPhone of the criminal who was accused of killing 14 people in the San Bernardino attack.
Not the first tension between Apple and Law Enforcement
Earlier this year, Tim Erin, vice president product management and strategy at Tripwire noted that:
This isn't the first time that we've seen a tension between Apple and law enforcement. While Apple's position is that addressing this vulnerability is for the benefit of customers in countries where there are fewer legal protections around seizing devices, there's no doubt that it will impact law enforcement in the United States as well.[3]
In addition, the newly introduced feature by Apple blocks off several iPhones that have been designed to hack into iPhones via the Lightning port. Some of these devices have been used by law enforcement agencies.
One of these devices is Cellebrite's UFED services that can reportedly unlock iOS devices. One more device, which is called GrayKey box is also known for its ability to unlock iPhones. It utilizes the Lightning port in order to install software which is able to crack the passcode of any iPad or iPhone. It was found that several federal law enforcement agencies such as the FBI and others have used the GrayKey box to unlock iOS devices. The GrayKey box is developed by a company called Grayshift.[4]
The mentioned devices have a valuable option for law enforcement who are looking for information and data hidden on iOS devices. However, the Apple's best interest is to protect the privacy of its customers. Troy Kent, a researcher at Awake Security notes that protecting the privacy of law-abiding consumers also protects the privacy of criminals but it's not like this is a new argument.[5]
About the author
References