Author - Ugnius Kiguolis - reviewedbypro.com
Ugnius Kiguolis is an IT specialist, the team leader, and the founder of Reviewedbypro.com. He has worked in the IT area for over 20 years. He used all the experience he gathered throughout the years and founded Reviewedbypro.com, a cyber security website that helps people deal with various online threats by providing detailed and insightful reviews to those who are interested.
Reviewedbypro.com is fully dedicated to the fight against various types of malware like Trojans, spyware, viruses, ransomware, adware, etc. Ugnius himself wrote a big part of the articles on the page, which are mainly reviews and tutorials of security tools.
However, Ugnius does not work alone. He has a dedicated team of writers, editors, and IT specialists, who help him make his website as much interesting and user-friendly as possible. They are as hard-working as he is, working together to achieve shared goals. Today, the page is filled with articles on cyber security, privacy, and the latest news on malware and Information Technology, and all of this is possible because of Ugnius' dedication and leadership skills.
Even in his free time, Ugnius reads a lot about cyber security and the ways to fight it. He values knowledge above everything and thinks that a person must constantly try to improve. Aside from security issues, Ugnius is also interested in AI, electronics, and science. He is an extrovert and loves spending time with his family and friends.
About the company Esolutions
Posts published by Ugnius Kiguolis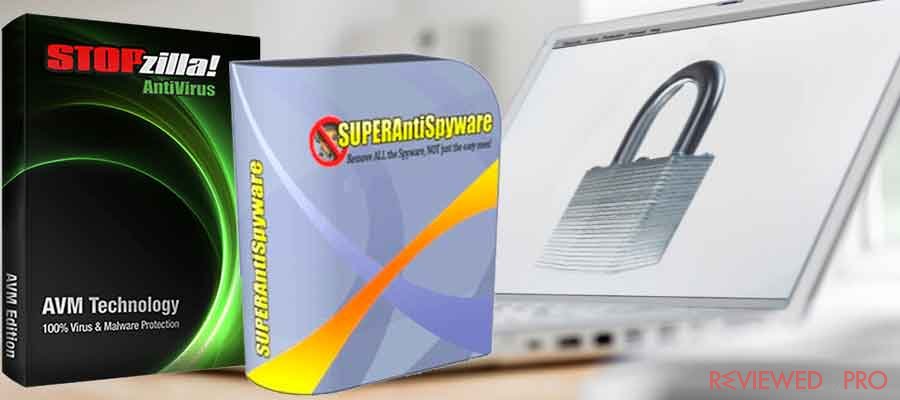 STOPzilla and SUPERAntiSpyware are both American-based security software companies that focus on providing quality antivirus software to individual customers and small businesses.If you are choosing an antivirus suite for your PC, and think about getting one of these programs, security researchers at Reviewed by Pro wi...
More