Total AV Antivirus Pro 2018 user manual
This short manual will provide users with the information about the main features of the Total AV application.
App Dashboard
Once the installation is completed, Total AV will perform its first scan and will provide you with the scan results and options.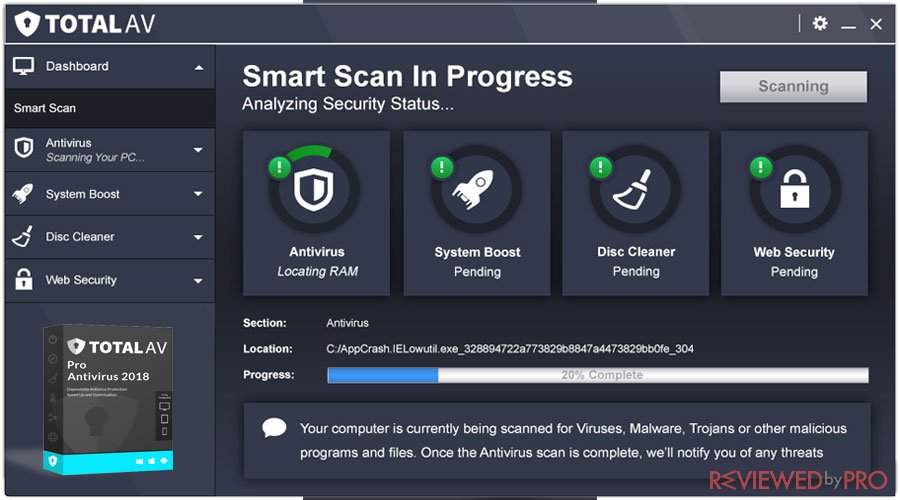 The main screen of the application is the App Dashboard window. App Dashboard enables users to navigate each subsection including Antivirus, System Boost, Disc Cleaner, and Web Security.
Antivirus
The antivirus function is responsible for detecting and getting rid of any detected viruses and malware.
Quick Scan feature allows users to perform a basic scan in Desktop, Startup, Browser, Folders, Cookies, and Cache.
System Scan feature allows users to perform a full scan of the entire Internal Disk.
Any malicious and suspicious icons detected are put into Quarantine, so users can easily delete or restore quarantined items.
Real-time protection feature enables automatic protection for the device in real time.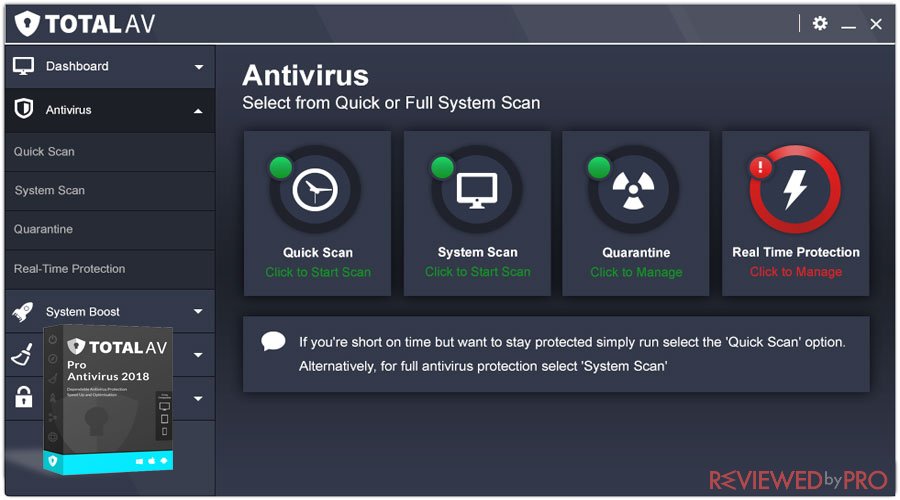 System Boost
Once you launch the System Boost you can choose from the following elements:

Startup Programs feature detects all of the applications that are set to run once you log into your system and leaves only the necessary ones. As a result, startup programs will not slow down or have any other negative impact on your system.
Uninstall Applications feature provides users with the information of all the programs running on the device. Users are enabled to easily remove or uninstall the ones they do not want to keep. Uninstalling unused applications can help free up space on the device and increase its speed.
Browser Manager feature provides users with the information of the browser History Entries and Cookies and enables easy removal. This can speed up your online browsing.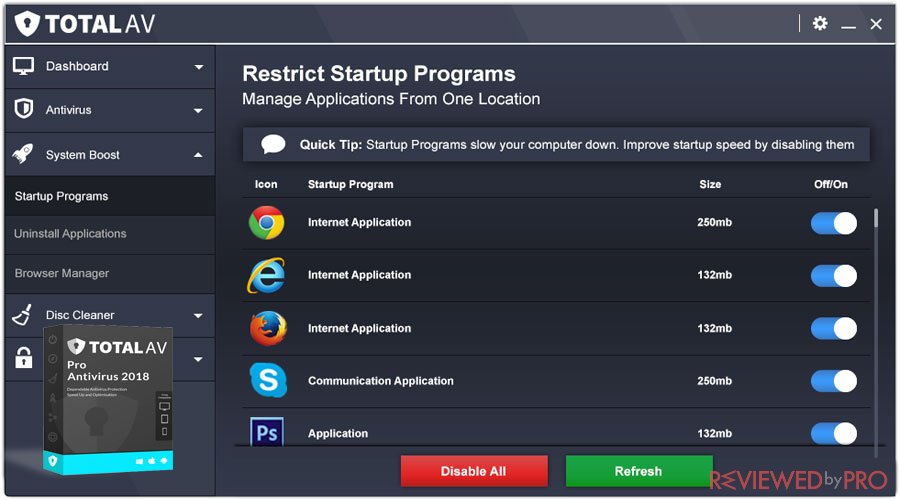 Disk Cleaner
The Disk Cleaner consists of two main features:
Duplicates feature looks for duplicate files in order to free up space.
Junk Shredder feature looks through folders and searches for junk data that can have a negative impact on the device.