A Virtual Private Network service, also known as VPN is a relevant and very useful piece of technology service which build an encrypted connection between a user and a server.  A VPN service is used to protect user privacy when browsing the internet. It creates a secure, encrypted connection between the device and the Wi-Fi connection which can be seen as a secure tunnel that nobody is able to access.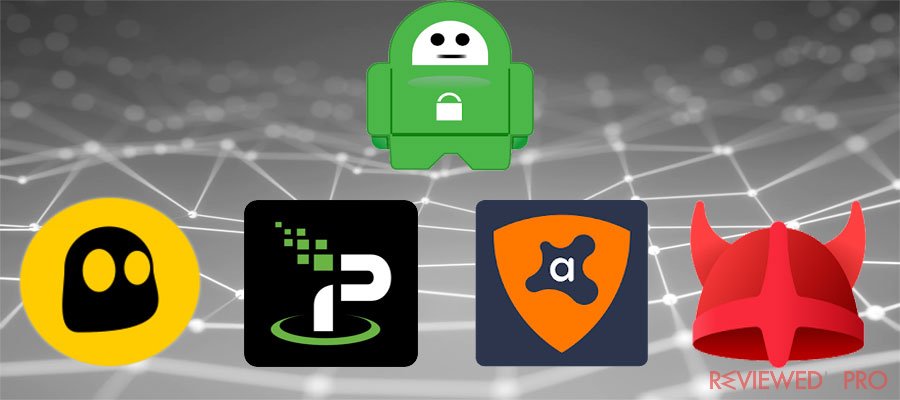 Why do you need a VPN service? 
Become Unhackable – a VPN service protects sensitive data, including financial information, credit card credentials, passwords, and other private files. 
Become Untraceable – a VPN service protects users from advertisers and eavesdroppers by making them anonymous users from ever-changing locations.
Become Uncensored – a VPN service bypasses geographical restrictions. 
Private Internet Access VPN
Private Internet Access or PIA demonstrates superior performance and has more than 3,000 connection servers in 25 counties. In addition, PIA is also one of the least expensive VPN services in a market which comes at $6.95 for a monthly subscription or $39.95 for a year. However, it does not offer any free trials but includes a 30-day money back guarantee.[1]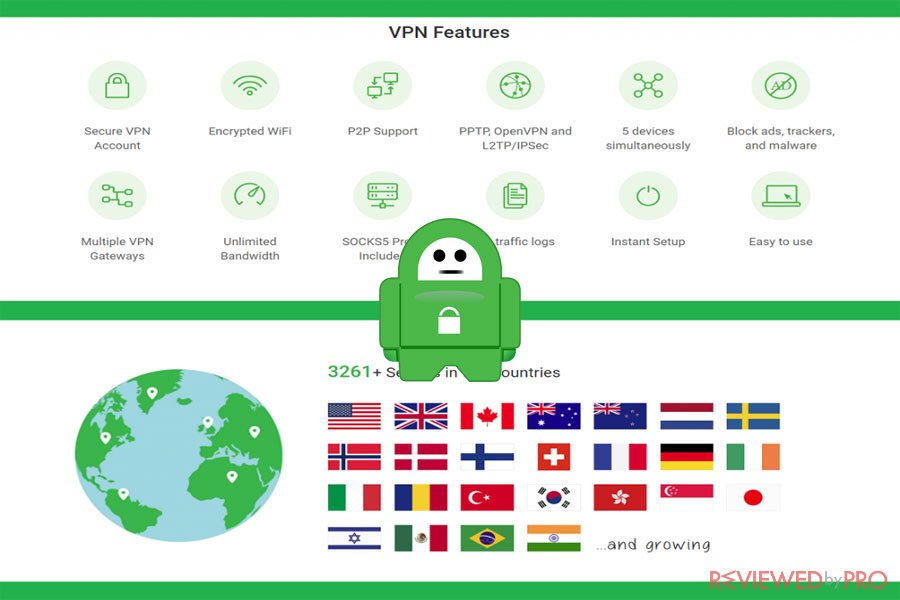 When it comes to additional features, PIA includes Kill Switch and integrated ad blocker, it also supports P2P connection and does not limit sent or downloaded data. It is also one of the fastest VPN services available on a market. 
When it comes to drawbacks, users cannot create their own name, instead, they are randomly assigned to one. It is also USA-based VPN service that must rely on USA law and government demands.
| | | |
| --- | --- | --- |
| Pros | Cons | Verdict |
| P2P Support | User interface | An inexpensive VPN service that offers many features and a high level of protection |
| Secure connection |   |   |
| Anti-adware function |   |   |
More detailed review of PIA VPN service is here.
CyberGhost VPN
CyberGhost VPN is based in Romania and covers the basics. The VPN service offers users three service tiers including Free, Premium for a single device and Premium Plus for up to five devices. The data is unlimited in all offered tiers, but users can use additional features only after purchasing Premium versions, which is $9.99 a month or $69.99 for an annual license, the Premium Plus starts at $10.99 a month or $109.99 a year.[2]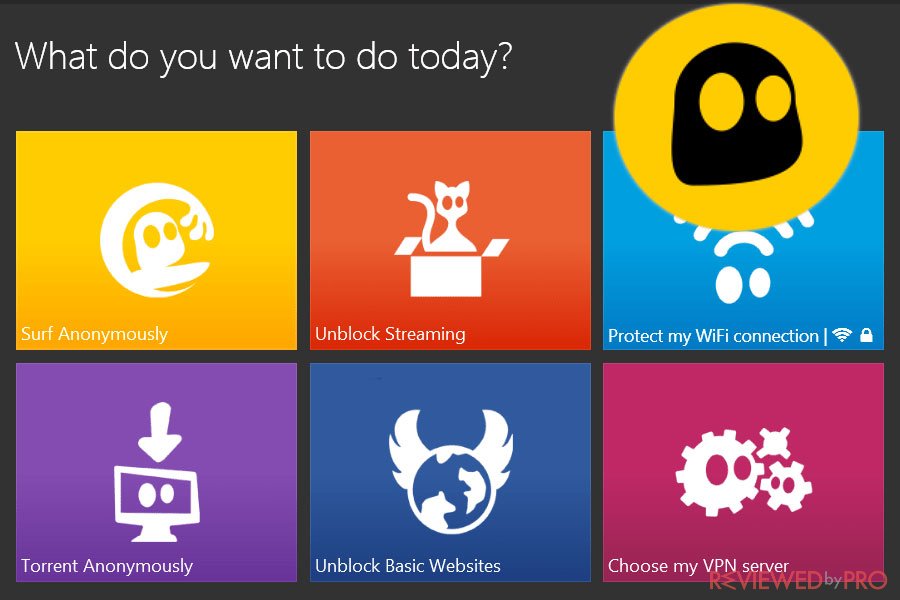 CyberGhost provides not the best performance and could be slow to connect, however, the service provides an advanced protection to work and browse the web safely from home or the road. It would be a perfect solution who are hurry to get started since the VPN service takes only about three minutes to install. 
CyberGhost provides a number of additional features, including ad blocking, screening, and blocking of malicious websites. The VPN service also provides users Cyberghost calls App protection. 
| | | |
| --- | --- | --- |
| Pros | Cons | Verdict |
| Free VPN version available | Performance hits and slowdowns | CyberGhost is a very quick and reliable VPN service, which includes a decent free service. |
| A very informative user interface | Not many personalized options |   |
| Quick to start | May seem expensive |   |
IPVanish
IPVanish is an American-based VPN service that enables users to disappear and surf completely anonymously. The VPN service allows users to choose from 850 PVN servers in about 60 countries. When it comes to costs, IPVanish starts at nearly $12.00 a month, and even though there is no free trial, users are provided with a 7-day money back guarantee.[3]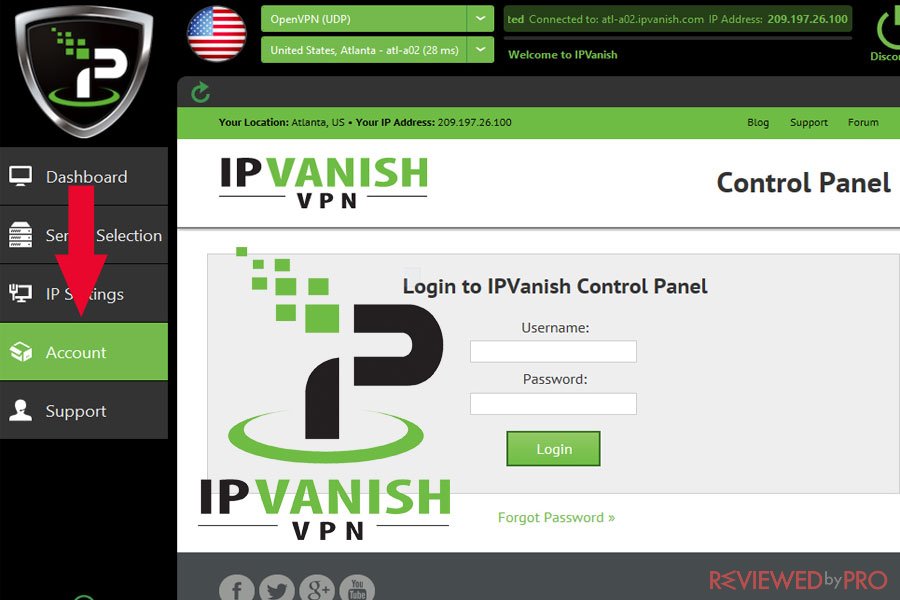 IPVanish offers users nearly excellent software for all its devices including PCs, Macs, Android smartphones tablets, iPhones, iPads and Amazon Fire TVs, it also could be set up to other platforms, such as Linux machines, Windows Phones or Kodi. IPVanish offers one of the greatest assortments of server locations from Albania to Vietnam that allows users to choose the most efficient server connection. 
When it comes to downsides, IPVanish can be a little bit slow to get going. 
To sum it is a great VPN service that offers a reliable protection, and full-feature set. However, it is relatively expensive and is based in the US that might turn off some customers due to the US law regulations. 
| | | |
| --- | --- | --- |
| Pros | Cons | Verdict |
| Excellent software | Relatively low-performance | Excellent software with a wide range of server locations. However, could seem expensive |
| A wide range of OS and router software | High price |   |
| Many servers locations |   |   |
Avast SecureLine VPN
Avast SecureLine VPN provides users with a good overall performance and relatively steady connection. Avast SecureLine VPN is added to a number of its security products and it is one of the best built-in VPN services on the market. However, it might seem a little bit expensive since a single PC license for a year cost $59.99, a yearly subscription that covers three PCs cost $69.99; five are $79.99 and ten devices cost almost $100. If users want to use the VPN service with iOS or Android they need a separate license which costs $19.99 per platform or get a multi-device license that covers up to five devices for $79.99 per year.[4]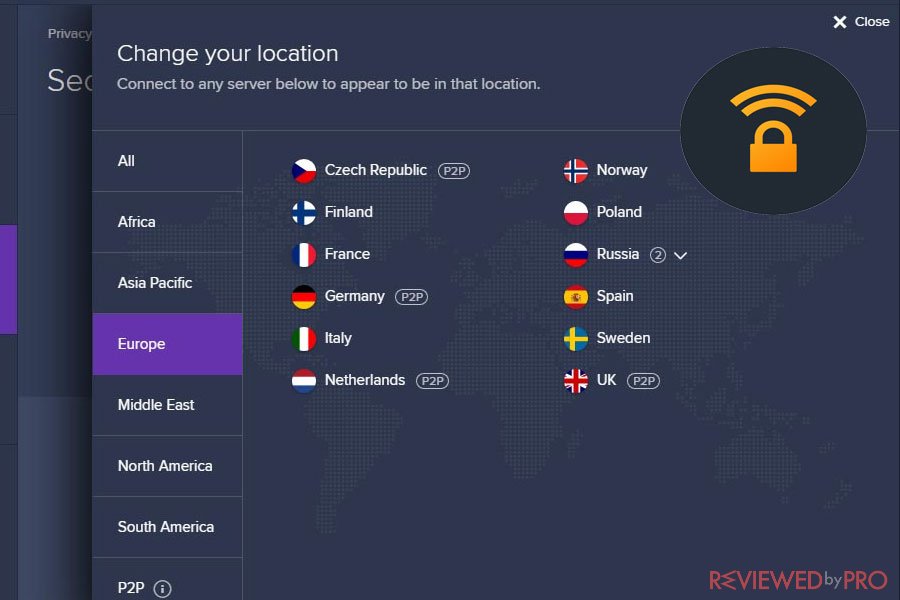 When it comes connection points, SecureLine has fewer points than other full-featured VPN services and has servers only in 19 countries. Avast SecureLine performs in really quick and decent, it also has an easy set up which makes it one of the best built-in VPN services. However, it might seem a bit expensive per-device subscriptions for PCs and Macs and has a limited set of additional features, so it cannot truly compete with other full-featured VPN services. 
| | | |
| --- | --- | --- |
| Pros | Cons | Verdict |
| Good performance | Could seem a bit expensive per device | Good performance and steady connections, however, has a limited feature set and could seem a bit expensive for a single device. |
| A quick and easy set up | Limited additional features |   |
|   | Separate mobile plans |   |
Opera VPN
Opera VPN provides two different VPN services: the free desktop version which works only through Opera web browser and Opera VPN mobile applications. Opera VPN is completely free to use and has a great download performance. However, Opera browser-based VPN protects the traffic transmitted to and from the browser itself but it is not a complete VPN service because it will not protect other applications on a computer, that is why it should not be used for sensitive information. When it comes to mobile applications, Opera VPN will protect all the traffic coming from and to your phone, however, they also lag user activities.[5]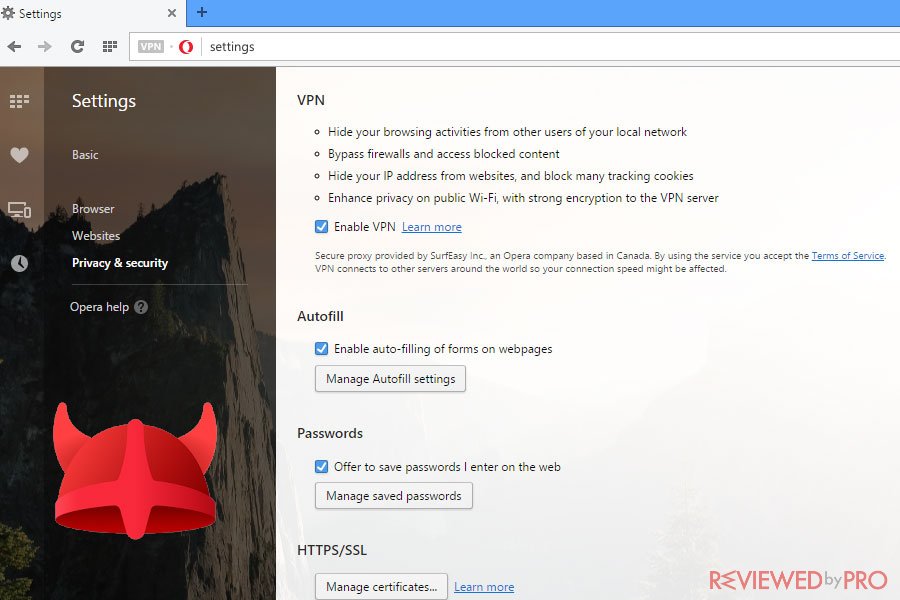 Opera VPN has servers in only five countries, so it cannot compete with other VPN services available. As a result, it makes Opera VPN service for those, who want occasional protection, while on the road. It is easy to use, fast and free, however, protections are not very strong. 
| | | |
| --- | --- | --- |
| Pros | Cons | Verdict |
| Free | Has location points in only five countries | Opera VPN is free to use and well worth users, however, desktop version has limited protection and only works with Opera browser.  |
| Great download performance | Desktop version is not a true VPN service |   |
| Displays VPN connection icon in a browser | Mobile app log users' online activities and behavior |   |
To summarize
A VPN service is well worth using since it protects users' online activities, allows to bypass geographical restriction and secures from advertisers. When it comes to which VPN service to choose, Reviewed by Pro recommend you Private Internet Access VPN as it offers great performance and protection for a very affordable price. 
About the author
References