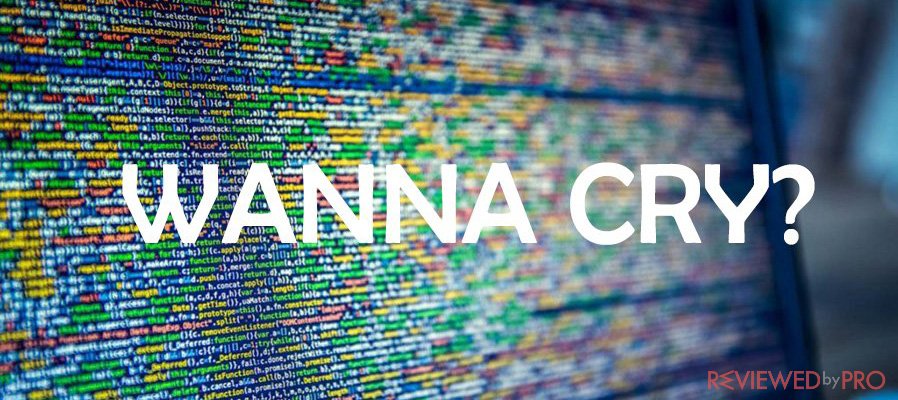 What is WannaCry ransomware?
The WannaCry virus was a recent ransomware attack that shook the world in May 2017.[1] It attacked computers with Windows OS, causing a lot of trouble to their users.
Like a typical piece of ransomware, it functioned by encrypting the data on the victim's computer so that it wouldn't be possible to access it anymore.[2] The ransom of $30 was to be paid in the currency of Bitcoins[3], a cryptocurrency rising in popularity. The given time was 72 hours, after which the ransom was said to be doubled.
The attack was huge – it affected over 230 000 computers and was spread across 150 countries worldwide. The virus also infected some of the huge companies, for example, FedEx, Russian Railways, Honda, and Deutsche Bahn, causing huge damage to a lot of people.[4]
However, the UK's National Health Service can be considered the biggest victim, as the effect of the ransomware made a direct impact on people's health as many appointments and even operations were canceled due to the loss of valuable data.
Luckily, a solution was found shortly after the implementation of the attack – Marcus Hutchins, a young IT expert, managed to trigger a "Kill Switch".[5] The virus was stopped, but it had enough time to do a lot of damage.
Was it possible to avoid WannaCry?
The interesting thing about this attack is that it could have been easily avoided – back in March, 2017, patches that dealt with Windows vulnerabilities were released[6] but, obviously, not everyone used this possibility to protect themselves before the attack.
It is really upsetting that users could have prevented WannaCry – they simply had to implement the patch that was already created. The ransomware was targeted at Windows users, primarily those of outdated versions of the OS like Windows XP or Windows 7.
In order to prevent your computer from similar attacks, you should update your Windows version to a new one as soon as it shows up. Of course, this can be a bit annoying, but the risks are far worse. If you have to choose between people's well-being and the nuisance of reinstalling Windows, it's definitely better to choose the latter option.
How can I protect my computer from ransomware?
Ransomware attacks are not a new thing in the cyber industry – people all over the world constantly get their screens locked, their files compromised, and their money taken away from them. Sometimes it is possible to breach such malware and get your files back without paying money but, unfortunately, many programs are more advanced than that and a decryption key might be the only choice.
In order to make hackers' lives more difficult, users should not ignore any updates created by the developers of applications and operating systems. They might implement important patches in the system that would otherwise serve as a gateway for malware.
Another thing is keeping your data backup either on an external device or by using cloud storage so that your information could be restored in case of a loss.
Every user should keep this information in mind in order to avoid such malicious threats like the WannaCry ransomware.
About the author
References