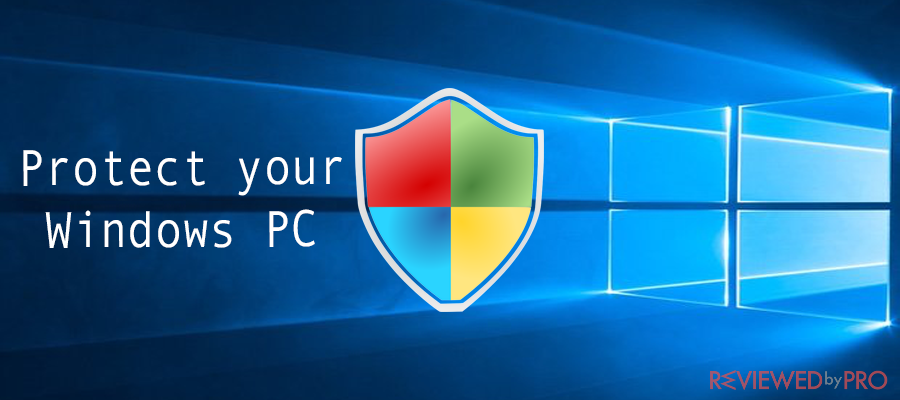 In the latest endurance test, AV-TEST examined 18 Internet security systems and tested their protection, performance and usability. According to the results, more than 2/3 of the security systems could be recommended. However, if you want to get the best performance and protection, you will have to pay some money.
The results vary from the lowest at 6 points and a maximum of 18 points.
So how to choose the best security package for Windows?
Strong overall performance
A total of 13 security packages were ranked with over 16 points, which provide good protection, have a low strain on the operating system, and don't provoke any irritations. Kaspersky Lab Internet Security provided the best results (18 points), followed by Symantec and Trend Micro with 17.8 points. Bitdefender and Avira performed at 17.7 and 17.5 points, respectively.
The lowest ranking went to the Comodo package with only 13.6 points.
The table below illustrates all the results (source: av-test.org):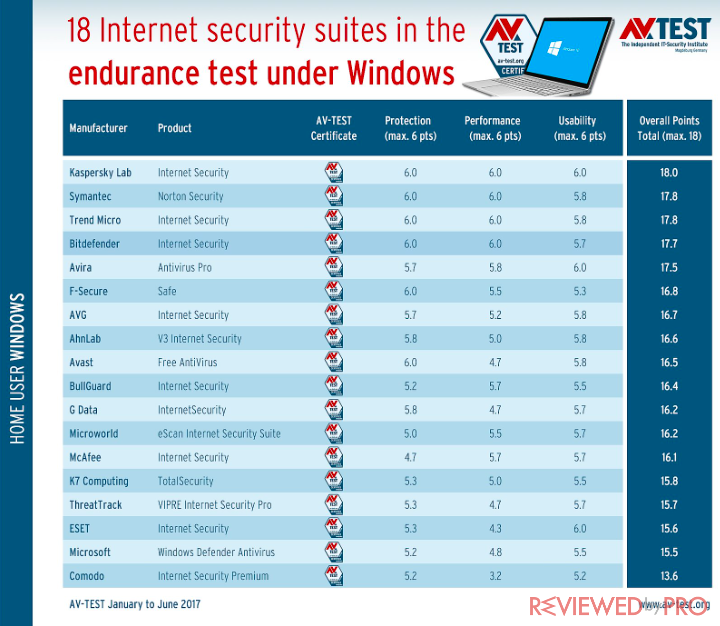 Focus on protection
The protection feature is the most relevant function and test area of the security packages. AV-TEST applied two detection exams to test the packages' capability of detection, from January to June. The first real-world test applied 570 new and unknown malware samples. Secondly, in the six reference exams every package needed to detect and block around 34,000 known malicious threats.
The table below illustrates the best performance in this category: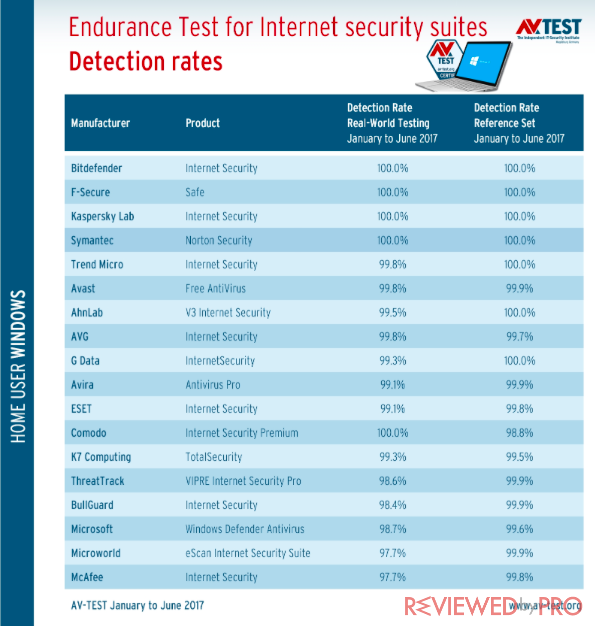 Another question is whether a good antivirus system puts a load on computer operation and whether it uses a lot of system resources.
The majority of suites with 6 points in the detection test also received an extra 6 out of 6 points in the area of speed ratings; this include Bitdefender, Kaspersky Lab, Symantec and Trend Micro. These security packages show that good protection does not have to come at the expense of performance. By comparison, the highest free protection from Avast suite needs pretty high system performance, thus this security solution received 4.7/6.
Usability
There is a number of security suites that identify normal programs as malicious and block the access to particular websites. AV-TEST provided evaluation of all these features in order to test the packages' usability.
Testing the usability, the results appeared really good – 16 out of 18 security suits received 5.5 to 6 points. The test included the friend-or-foe detection check of 1,500 normal sites and hundreds of program downloads within a six months' period. In total, the packages had to scan about 4 million files and detect them as non-malicious.
Good protection really helps
It is difficult for an average consumer to choose a good Internet security system. If you want to choose according the results, we advise you to choose security packages such as Symantec, Kaspersky Lab, Trend Micro, Avira, or Bitdefender. These packages received from 17.5 to 18 points.
When it comes to the free security packages, we strongly advise you to choose Avast. But do not forget that this suite requires relatively higher system resources compared to other paid systems. The solution from Windows only reached the score of 15.5 and appears at the bottom of the table.
About the author