SUPERAntiSpyware uninstall guide
How to uninstall SUPERAntiSpyware from Windows 10 OS
This is a short user manual on how to uninstall SUPERAntiSpyware from your personal computer. By following these easy steps, you will be able to uninstall this application from your PC without problems. Note: this is an uninstallation guide for the Windows 10 operating system.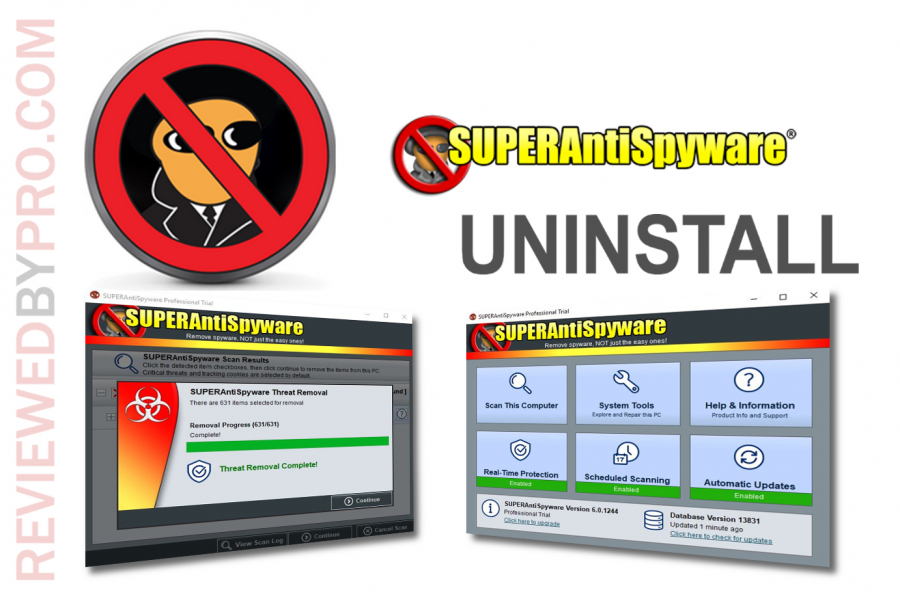 1. Before starting the Super Anti Spyware uninstallation process, you should close this program. You see, Windows does not let users uninstall an application if it is still running. After closing the program, go to the bottom left of the screen and press the "Windows" icon.
2. You will see a pop-up window. Hit the button with the "Gear" icon as shown in the picture. This button will redirect you to another step of SuperAntiSpyware uninstallation.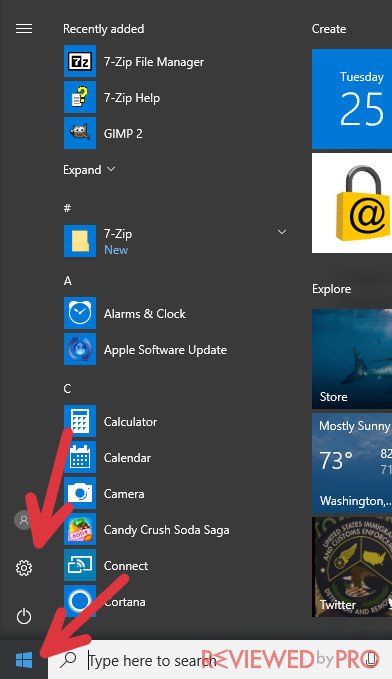 3. The Windows operating system will redirect you to the system setting page. Locate the "Apps" icon. Click it and you will be redirected to another page of app settings.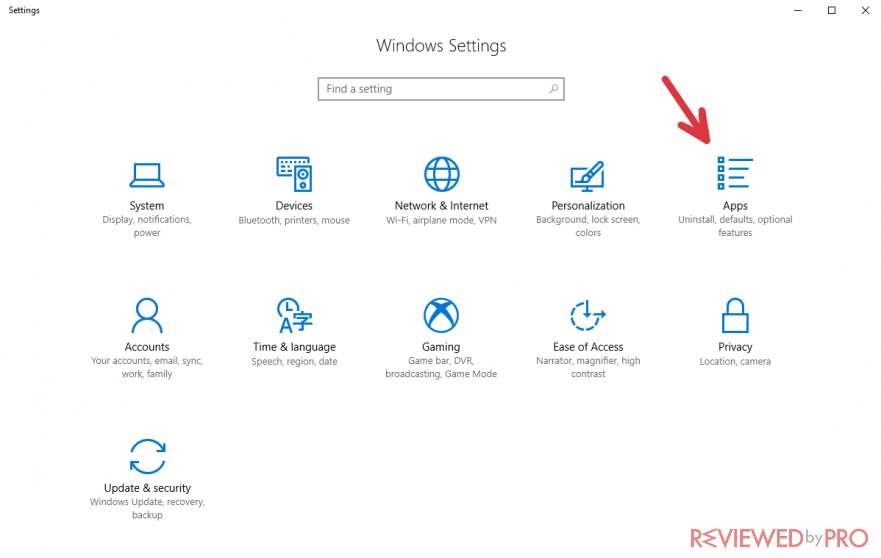 4. Windows 10 will load the list of all the software that is installed on your PC. You can simply type "SuperAntiSpyware" into the search bar to find the application or you can locate it manually. However, using the search function is a lot easier.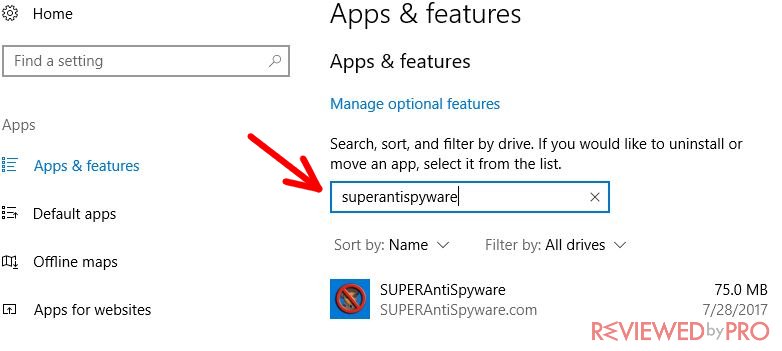 5. Press on the "Super Anti Spyware" logo and the line will be expanded. You will see two buttons: "Modify" and "Uninstall". Hit "Modify" if you want to make some changes to the program or press "Uninstall" if you want to get rid of the application.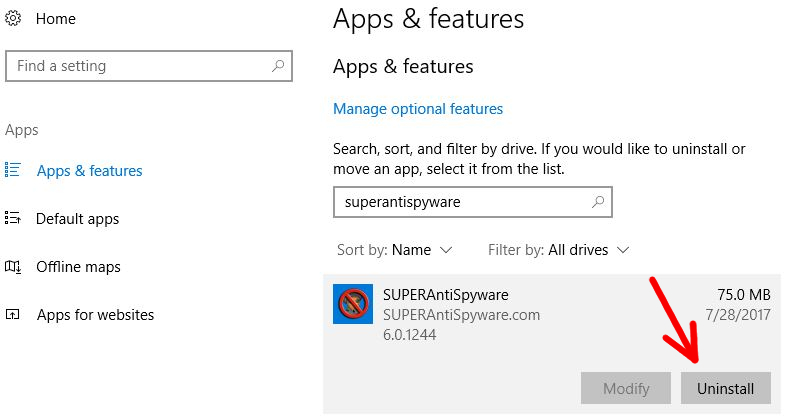 6. After pressing the "Uninstall" button, another window will appear. It will warn you that you are going to delete the application from your computer completely. Click "OK" if you agree to uninstall the software. In case you change your mind, press "Cancel".


7. Another window will appear with two options: "Cancel" and "Uninstall". Press "Cancel" if you don't want to uninstall the program, or press "Uninstall" if you a sure that you want to uninstall "Super Anti Spyware" completely from your Windows 10 OS.


This will end the uninstallation process. You will be redirected to the official page of the application and be asked whether you would like to buy the full version of the program with a discount.
You have uninstalled SuperAntiSpyware from your computer. We hope that this user guide was useful.