STOPzilla AntiVirus uninstall guide
How to uninstall STOPzilla AntiVirus
This guide will help you to completely remove STOPzilla AntiVirus from your computer. It is created to be as simple as possible and, because of that, the uninstallation can be performed even by those, who do not use the computer very often.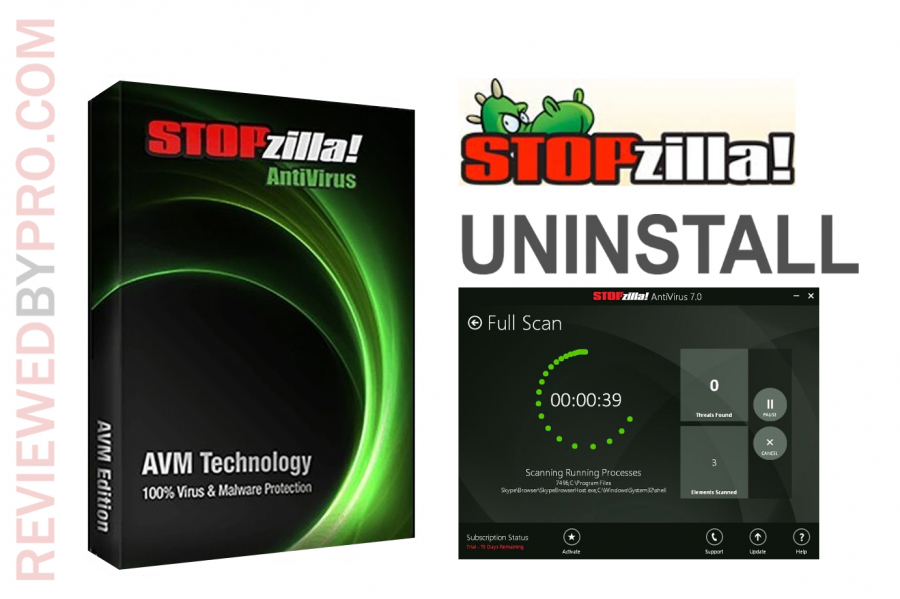 1. To uninstall STOPzilla, click on the Windows icon first. It is located at the bottom-left side of your screen. After you click it, the Windows menu will open and you will see various icons and files in this place. Then, click the Settings icon. It is not far from the Windows icon, above the power button.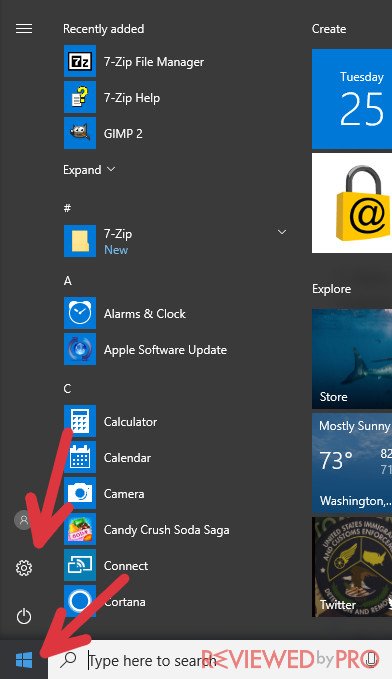 2. This is the Windows Settings menu. Here are the most important icons related to settings, but you only need to choose the first one – the "Apps" icon. You can see it in the picture below.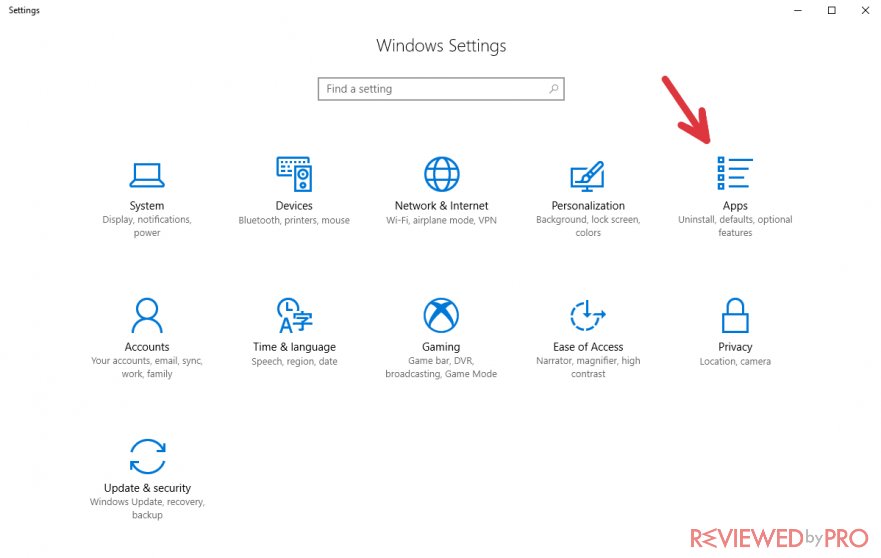 3. All programs that are installed on your computer can be found in this section. All the applications are sorted by name if you haven't changed the settings yet. The easiest way to find STOPzilla AntiVirus on this list is to click on the search bar and type in "stopzilla". As we mentioned earlier, you can scroll down and you will find the program that you are looking for, but it is much faster to use the search bar.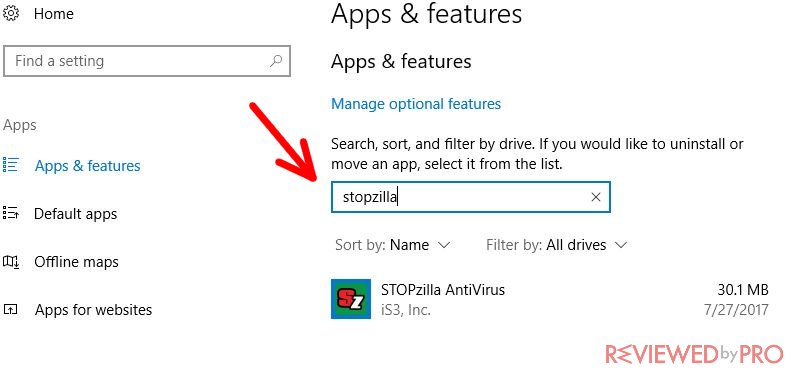 4. When you find STOPzilla AntiVirus, click on it and a little window will show up. There are the installation date and the size of the software next to the name, and you can see the name of the developer company too. There are two options to choose from: "Modify" and "Uninstall", but "Modify" is not always available. To begin the uninstallation, click "Uninstall".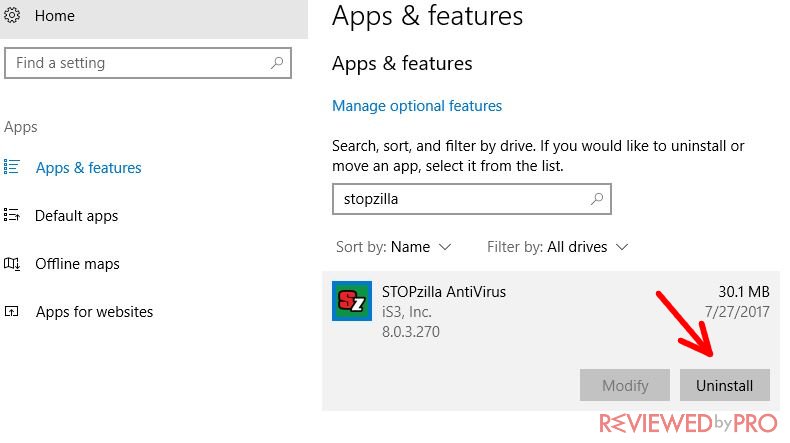 5. If you haven't closed Stopzilla before uninstalling it, you will get a notification. Choose "Automatically close applications and attempt to restart them after setup is complete" and click "OK". If you choose not to close applications, you may need to restart your computer later.
Congratulations, STOPzilla AntiVirus has been successfully uninstalled from your computer.
You will be asked to complete a short survey after uninstalling the software. 
This survey is very important to STOPzilla developers so that they could know, why customers uninstall their software, how old they are and other similar info. It takes only a minute to complete, but it is not necessary and you do not have to complete it if you don't want to.