When it comes two simple and effective malware detection and removal, SpyHunter and Zemana brands come to our minds first. So which one is a better choice for consumers?
This article will reveal the main factors and test results of both security packages.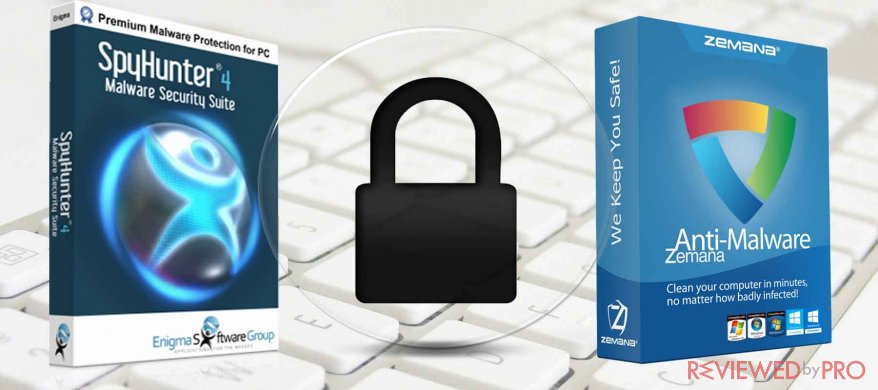 SpyHunter 4
SpyHunter 4 is the latest software that was developed by a USA based Enigma Software Group which is active since 2013.
SpyHunter 4 offers free and paid version of the software. The free version offers consumers a quick and a complete scan to help you identify malware. However, if you want to remove detected malware you will need to purchase the software. The security software detects and removes the latest malware including spyware, Trojans, rootkits, ransomware, keyloggers and other malicious programs.[1]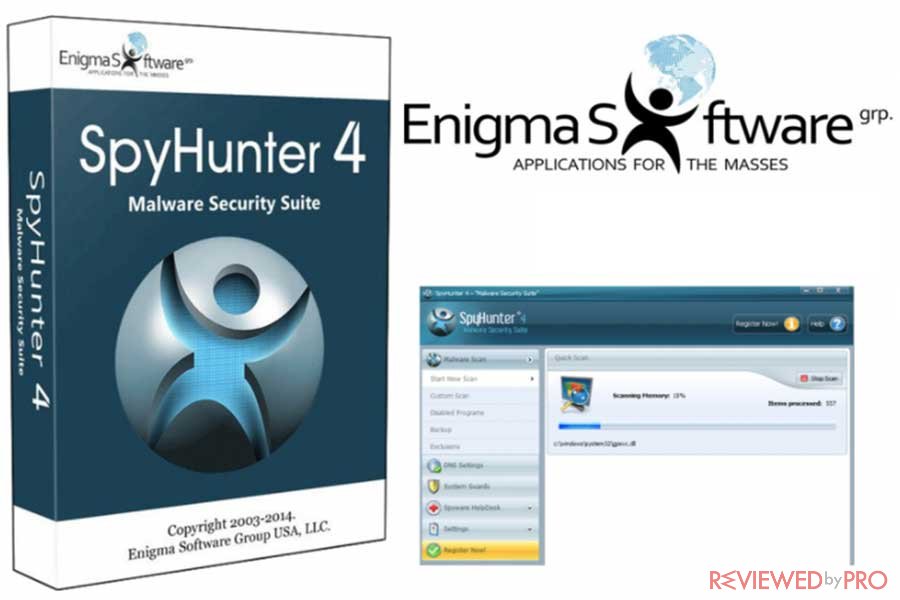 The software also is certified with TRUSTe Verified, AV-TEST and also OPSWAT certifies partner.
SpyHunter 4 malware detection & removal tool was tested by researchers at Reviewed by Pro[2] who came out with its main pros and cons.
Pros
SpyHunter 4 is really quick and easy to install because there are no annoying ads or other interruptions. However, other antimalware software can potentially block the installation because of competitive reasons.
Quick performance. The quick scan that takes about three to five minutes reveals most of the malware.
Full scan is very informative and will detect all threats. It also doesn't slow down the computer performance.
Cons
The full scan starts every time when you turn on your device which can be quite annoying.
No option to Restart PC later after reinstalling or uninstalling the program.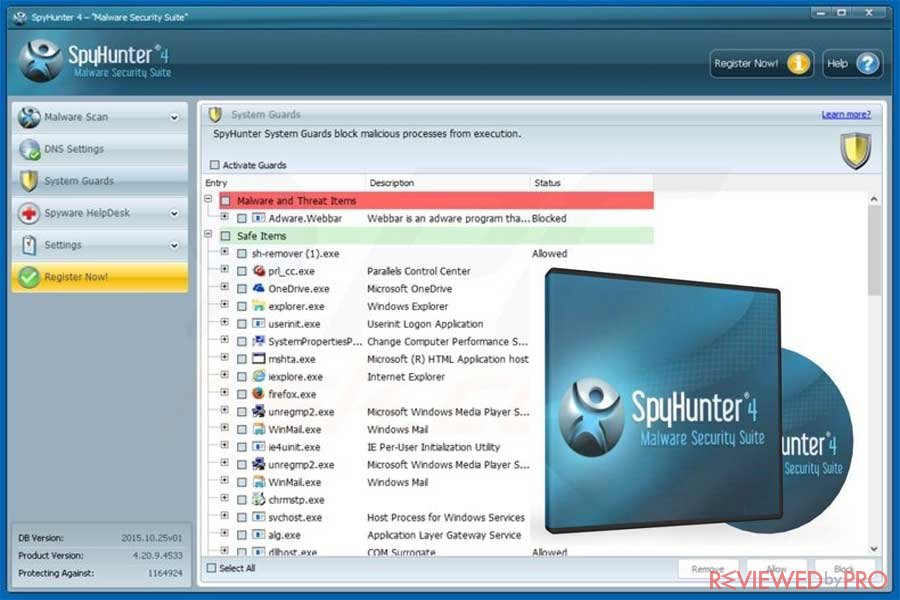 The Verdict
After the 30-days test, security researchers at Reviewed by Pro came out with the final verdict.
SpyHunter is a reputable malware removal tool with a high detection rate. It notices all the threats that are lurking on your system, even the ones unnoticed by other similar applications. It is extremely effective against spyware and can be a great choice for your home or office.
Zemana AntiMalware
Zemana Ltd. is a cybersecurity software company that provides its customers' protection solutions for businesses and individuals. Zemana AntiMalware keeps users safe from identity theft, credit card fraud, and other cyber threats.
Zemana AntiMalware is a recommended tool and the trial version of the product will find unwanted and malicious programs. The free version offers users malware detection and removal, browser hijacker removal, and effective rootkit and bootkit detection and removal. If you want the full premium version, you will have to purchase it. The software also offers the 30-day money-back guarantee so if you will decide that this AntiMalware is not the right software for you, you won't lose anything.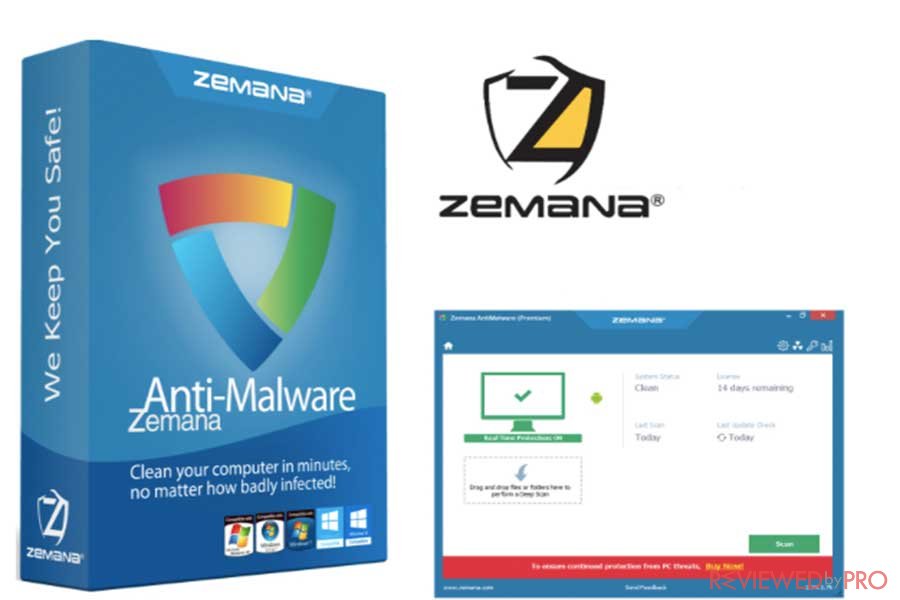 Zemana AntiMalware is also certified with a number of awards and certificates including OPSWAT Certification, Filecluster Award, MRG Effitas as the best ransomware protection, and many more.[3]
After the 30-day test, researchers at Reviewed by Pro[4] indicated the main advantages and disadvantages of the software.
Pros
Zemana AntiMalware detects even the smallest threats on your computer.
Very quick performance that doesn't drown your PS's operating system
Simple to use, so even the ones who do not have good computer skills will be able to operate the software.
All the features that Zemana AntiMalware offers are useful and the software does not offer any unnecessary features.
The researchers also revealed couple downsides of the software.
Cons
Even though the simplicity is great, there are some functions that are missing.
The software does not offer quick scan, so you will have to use full scan.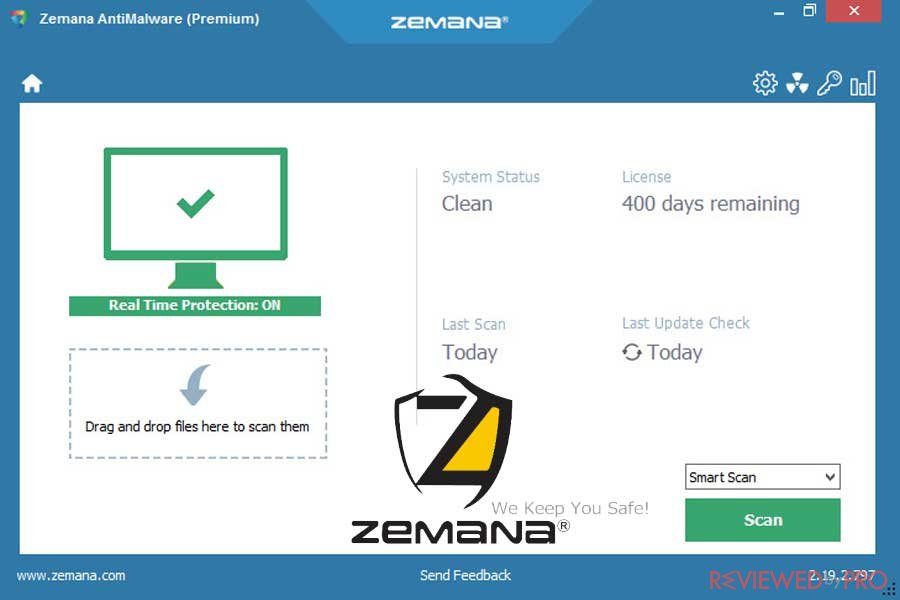 The Verdict
The software offers consumers a reliable price that is worth the protection. It provides good protection and high detection and removal rates.
Zemana AntiMalware has got everything for the best PC protection.
To summarize
In fact, Zemana and SpyHunter are similar applications that offer you basic features, easy to use interface, powerful scanner. SpyHunter is a powerful and effective malware remediation tool, dedicated to the prevention of potentially unwanted programs such as browser hijackers and adware.
However, SpyHunter does not have anti-virus functionality.
So, if you are looking for basic protection and anti-virus functionality we would recommend you Zemana AntiMalware that offers you reliable protection at a more competitive price.
About the author
References