Shield Antivirus uninstall guide
How to uninstall Shield Antivirus?
This is a guide on how to properly uninstall Shield Antivirus from your computer. The uninstallation is quick and simple – just follow the steps carefully and you will remove the software by yourself.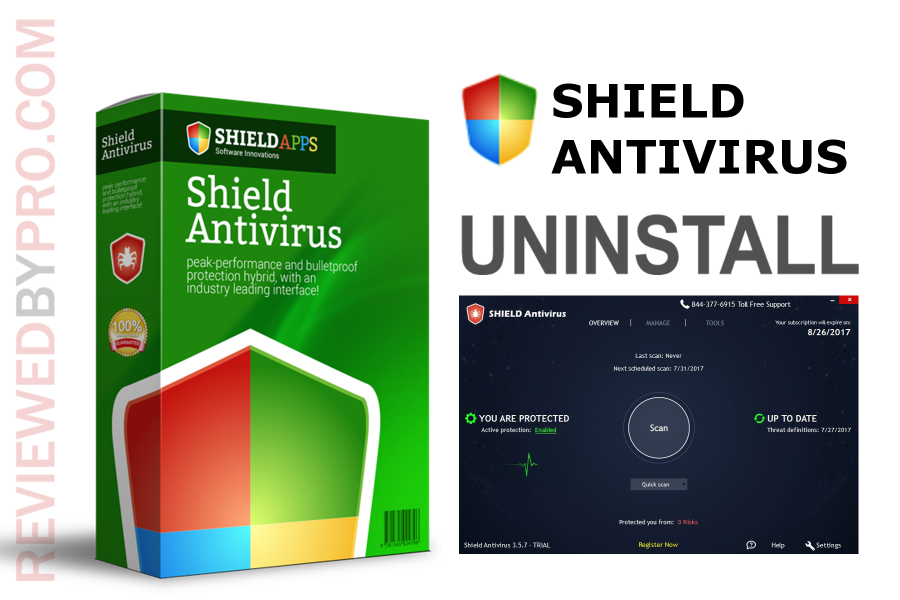 This guide was created for Windows 10, but the main principles are very similar to other Windows versions, so you can adapt it to any version of Windows OS.
So, here are the steps:
1. You need to open the Windows menu first. To do that, click the Windows icon on the left bottom of your screen. The Windows menu will be opened. Press on the Gear icon: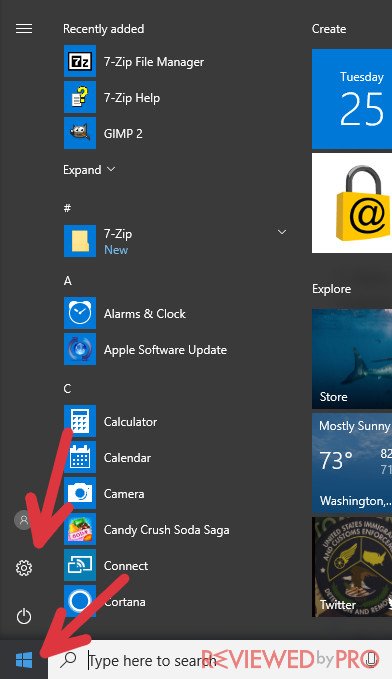 2. Now you need to click on Apps.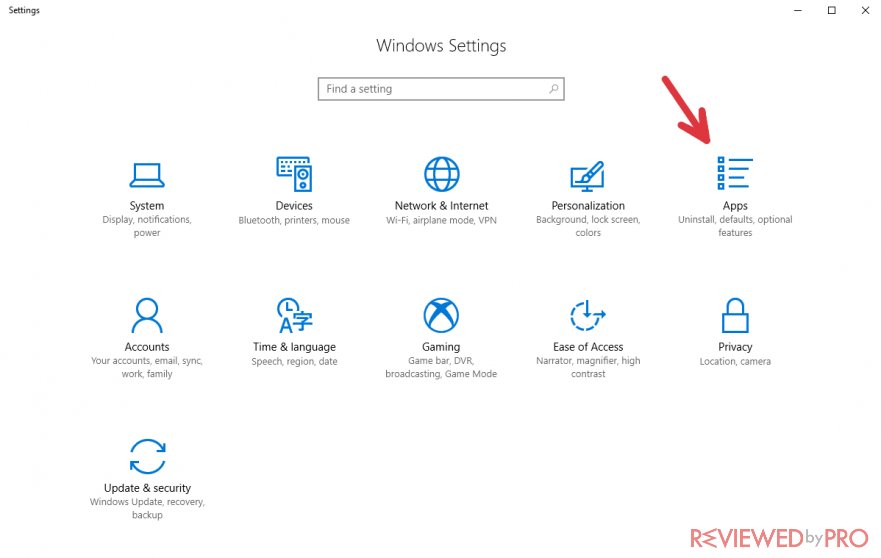 3. You will find every application and other features on this list. You have to find your Shield Antivirus application in order to uninstall it. To save your time, do not search for the program by scrolling down – use a search tab instead because it is much easier and faster. So, click on a search bar, which says "Search this list".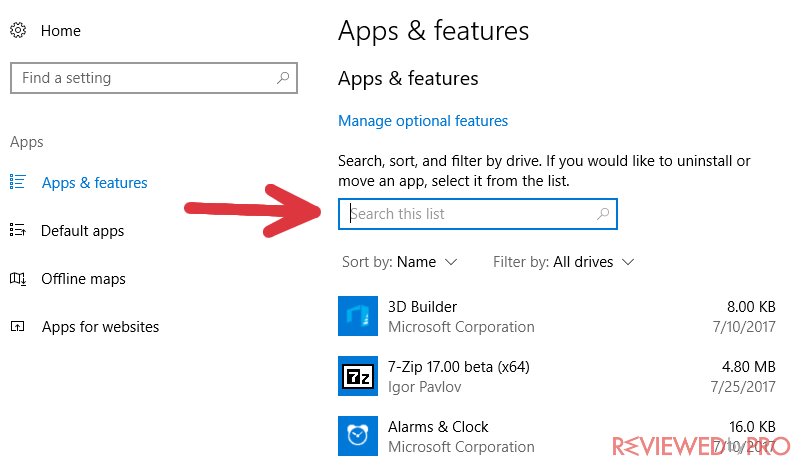 4. Type in "shield antivirus" and the software will pop up. You will see some information about the program next to its name. Click on Shield Antivirus to proceed.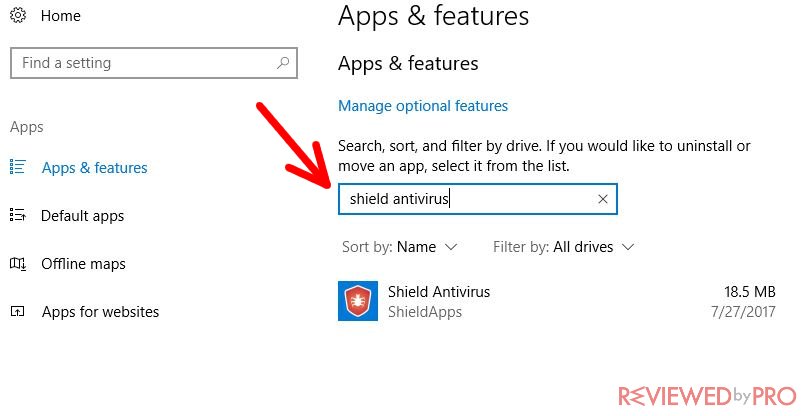 5. Now you will get to choose whether to modify or uninstall the application. Click "Uninstall" and another small window will show up, which will notify you that this application and its related info will be removed. Click "Uninstall" again.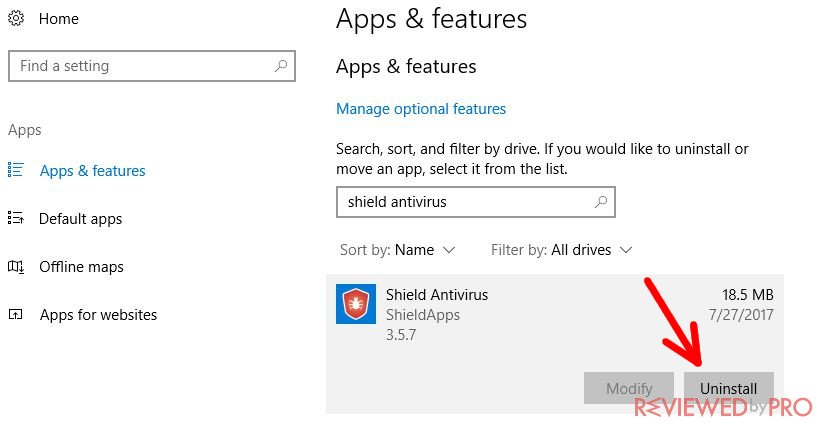 6. Before beginning the uninstallation, you will be asked if you really want to remove Shield Antivirus. If you are sure about that, click "Yes".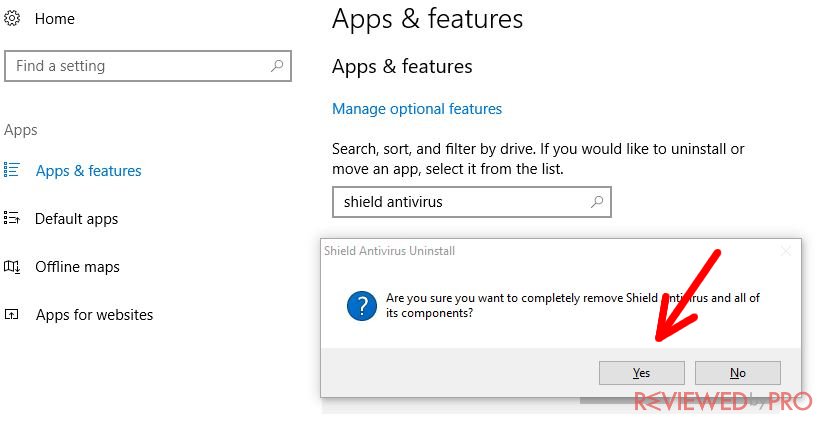 7. After that, you will have to wait for a few seconds and a window saying "Shield Antivirus was successfully removed from your computer" will appear on your screen. Click "OK" to close the window and complete the uninstallation.

8. After the uninstallation is complete, you will be sent to their website.
It notifies you that they are no longer protecting you from viruses and malware.
If you are still interested, they offer you a 50% discount for a full version of Shield Antivirus so that they could continue keeping you protected from various threats.
If you are interested in this offer, click on the link, which is named "CLICK HERE" and you will be sent to the purchase page, where you will be asked to fill in your billing information in order to buy the software.
If you are not interested in their offer, just close this window.