Shield Antivirus user manual
Shield Antivirus user manual
Shield Antivirus is a program that offers real-time protection from all kinds of viruses for computers and mobile phones. It can be used on Windows XP, Vista, 7, 8, and 10. There is even a version for Android.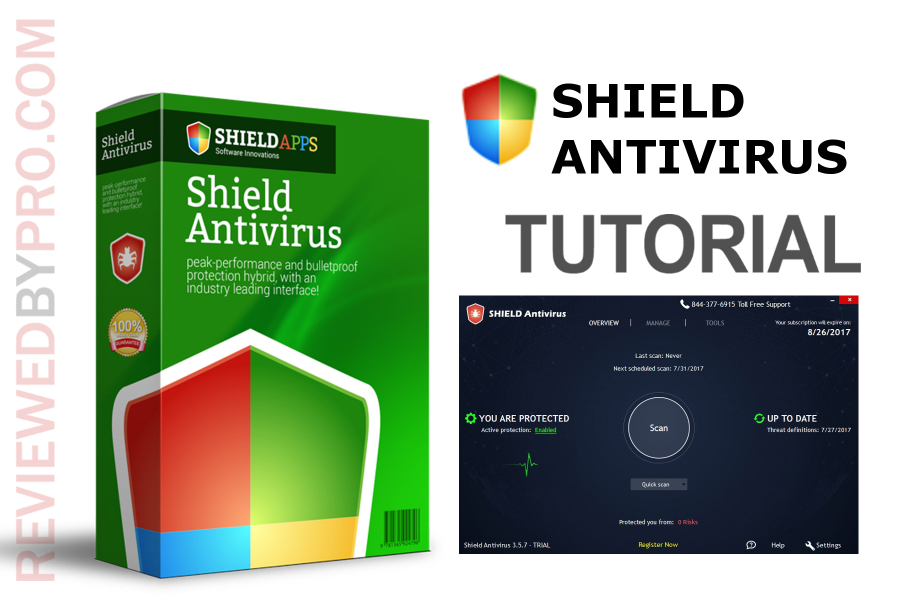 This is a user's guide to learning everything about Shield Antivirus installation, using the main features, and buying the full version of this software.
Shield Antivirus download
If you want this program on your PC, the quickest way to obtain it is downloading it from this page. You will have the Shield Antivirus installer on your computer in a few seconds.
Shield Antivirus installation
Follow further steps to install Shield Antivirus.
To begin the installation, open the installer that you downloaded a few moments ago.
1. First of all, you should confirm that you allow this anti-malware app to make changes to your device.
2. The first window contains EULA. Click on "End User Licence Agreement" to read the agreement and click "Agree and Continue" and the installation will begin.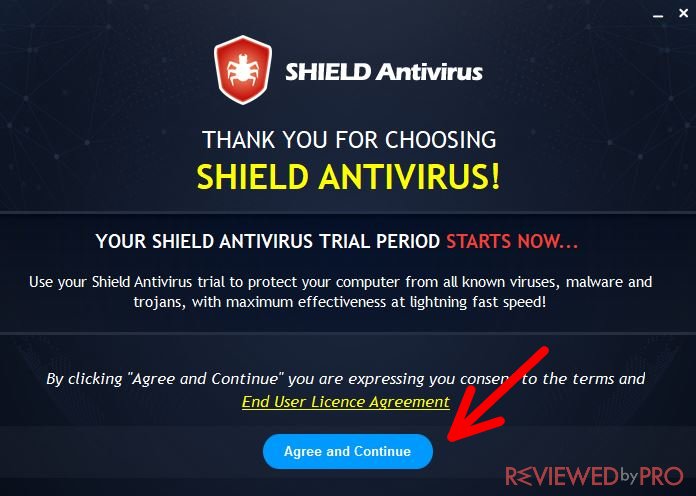 3. Now you should see the installation window. It will install the software and update it to the latest version. Because of these updates, the installation may take a few minutes to complete.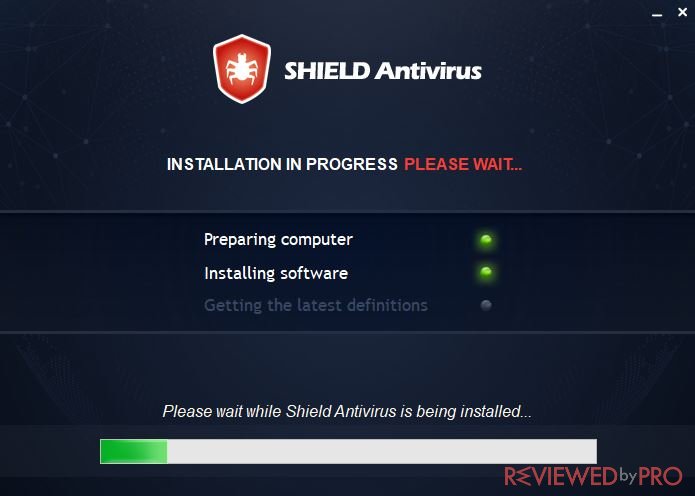 4. After it is completed, the program will open and you will have to register your email in order to use the software. Just enter your email in the text box and you will be registered.
That is all, you have just successfully installed Shield Antivirus on your computer!
Main features
As the interface of Shield Antivirus is very basic, it is easy to navigate through. It looks like all the features are exactly there, where they should be. There is some information about the main features of the software.
Overview – this will be your most visited section of this program. Here is the main information about your PC status, updates, and previous scans. You can perform a scan just by clicking "Scan".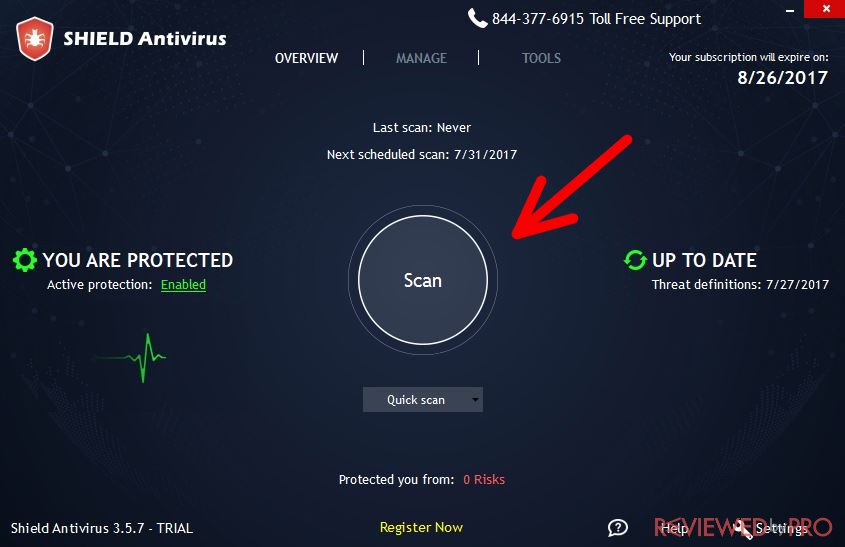 Manage – here you can manage scan options, quarantined files list, history, updates and more.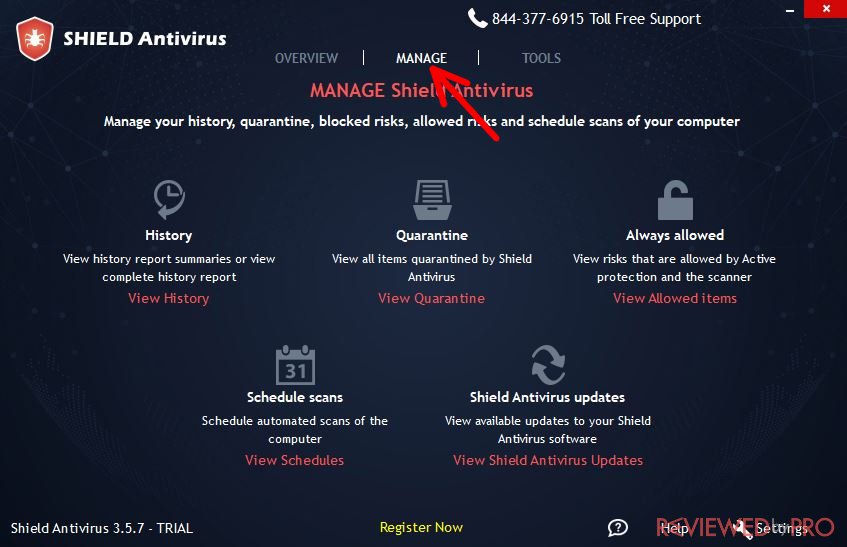 Tools – you will find bonus tools here, which include PC history cleaner, secure file eraser, and a start-up manager.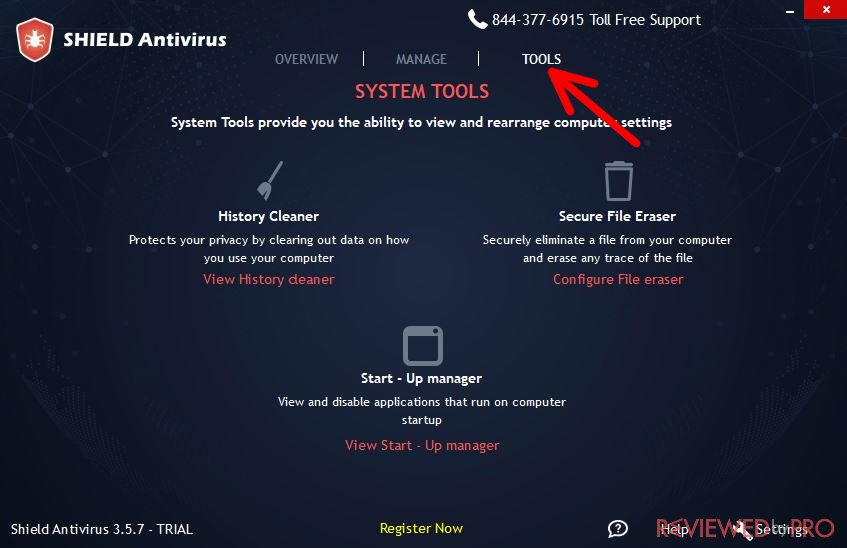 Scanning with Shield Antivirus
Performing a scan with this software is as easy as it can be. Just open the application and go to the overview section, where you will find a "Scan" button. Under that button, you can open a submenu and choose whether you want to perform a quick, deep or custom scan. After you choose, click "Scan" to begin the process.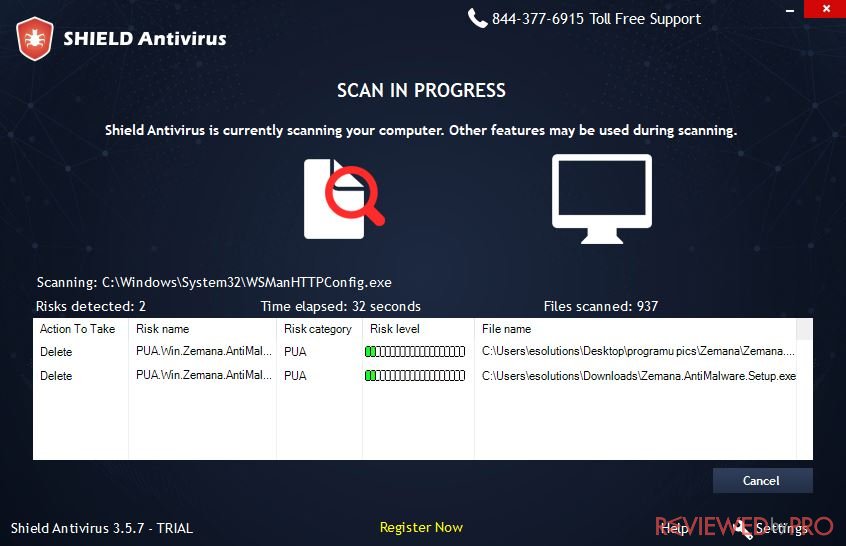 All these scans take some time to complete and while they are in progress, you can see the details about every detected threat.
After a scan is completed, choose whether you want to quarantine, delete or ignore the threatening files. You can choose "Recommended Action" and the software will decide what to do with each threat. After that, click "Clean now".
Getting the full version
You can get the full version of the anti-malware program on our page. After you are redirected to the purchase page, choose your preferred payment method and fill in the required information. 
Congratulations, you have just bought the full version of Shield Antivirus!