Has your computer started to act weird recently? These seven warning signs could notify you that your AntiVirus system has been infected.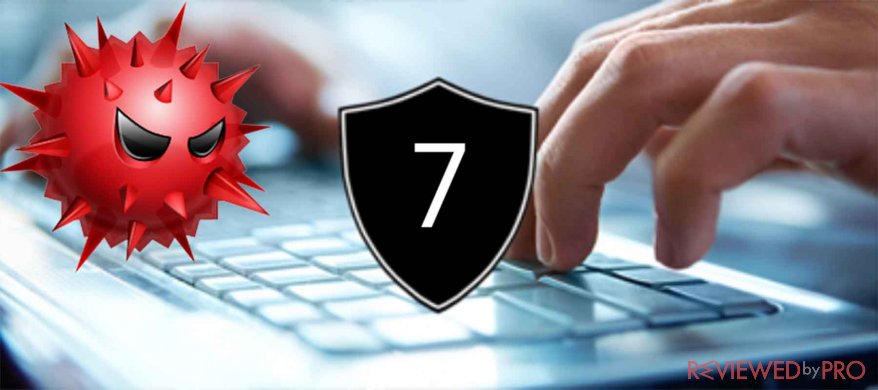 Computers are complex machines and sometimes they do not act according to your commands. So, it is important to find out when this unpredicted computer behavior is only a glitch, and when it is a warning about malware. So, check out this article and, if you catch any of these signs, your device is possibly infected with malware.
Even if you have AntiVirus software, it does not protect your device 100% from potential threats. So, make sure you do not ignore these warning signs because sometimes a brand new virus can slip through your security system.  
1. Pop-up Ads
If you accidentally install unwanted adware, you are attacked with various ads. It might be ads for legal goods or services paying the adware establisher or/and distributor. Sometimes, these ads spread malicious links that can attempt to install more malware on your device.
2. Redirecting browser
It doesn't mean that every site redirect is malicious but if you notice an increase of cases when your browser gets redirected even if you try to reach Google or other popular websites, it's possible that you are dealing with malware. For instance, a banking Trojan can switch your browser to a fake banking site and unfamiliar URL address could be the only clue for you that this website is fraudulent. If you are dealing with this issue, make sure to disable or remove any unwanted extensions from your browser settings.
3. Scary Warnings
If you notice that unknown apps send you scary windows and suggest to install AntiVirus software to solve this problem, you are a potential victim of rogue AntiVirus malware. Usually, in order to "solve" the problem and "remove" the virus, you have to make a payment before the the fake anti-malware program fixes it. Moreover, fake AntiVirus will scan your computer super fast.
4. Mysterious Post on Social Networks
Malware that focuses on social media sites usually spreads fake posts. Usually, these fake posts consist of instigative phrases such as "OMG check out this picture. Were you that drunk?" So, you better not click those links – it will be malware.
5. Ransom Demands
There are malware types that just basically hold your computer or information hostage for a ransom. Open ransomware might encrypt all your files and documents in order to demand you to pay a certain fee if you want them back. Others work a little bit differently. As an example, these malicious programs can send you or display fake warning messages that your PC uses to warn you about spam, and requires you to pay a fee if you want to use the computer again. Even though you pay, there is no guarantee that you will get all your files back.
6. Disabled System Tools
An informed user suspecting a malware on his device would launch Task Manager in order to check on the settings by applying Registry Editor. So, if you try to do that and a window pops up saying that these tools are disabled, your computer might be infected with malware.
7. Your computer works perfectly
Yes, that's correct. There are types of malware that do everything in order to hide their activities. Thus, even you cannot notice anything weird, there is still a possibility that your computer is infected and a virus that is secretly waiting for a command or instructions. It is possible that a remote access Trojan or other spyware could be collecting your personal data.
What should you do if your computer is infected?
If you suspect having malware, download a quality security tool as soon as possible. If you already have one, make sure that it is up to date, and then fully scan your system.
If it still appears that you have an unwanted program and your regular AntiVirus software cannot remove it, or you just want to double-check, scan your computer with an on-demand security tool. Make sure you do everything possible to get rid of the malicious software before it invites more malware and infects your computer even more.
About the author