When it comes to the modern family, owning separate computers is no longer a luxury, but a necessity. So, while Dad is watching basketball finals on his computer, Mom is shopping online, the kids are playing computer games, while Grandma is talking with her friend on Facebook.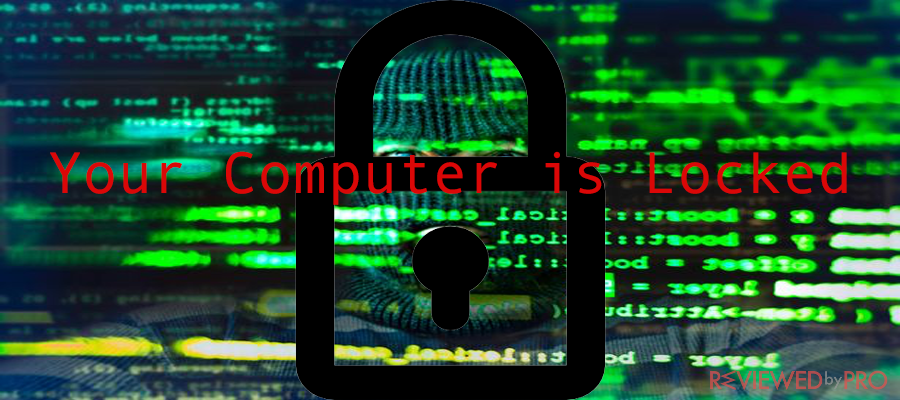 People are buying newer, lighter, more powerful or beautifully designed and more expensive computers. However, sometimes it happens that when you are trying to check your email on your laptop, it starts asking you for money. It is not a price for more disk space or RAM memory – your computer is literally asking you to pay if you want to access and use it!
One day, a window pops up and says: "Your device is locked at the moment. If you want to unlock your computer, transfer this amount of money into this account".
Well, it's not actually your computer's fault that it asks you for money, so don't blame it. You've just became a victim of ransomware called a locker. Locker is able to block access to your information and often partly disables your entire computer. Attackers ask you to pay to bring your computer into running condition again.
However, you cannot be 100% sure that even if you pay, you will get all your information and a perfectly functioning PC back. Don't forget that these scammers are not honest.
So, what can you do in this case?
WindowsUnlocker is a free service and one of the elements of Kaspersky Rescue Risk Disk 10 suite. This security solution aims to check and recover compromised computers.
Kaspersky Rescue Disk and WindowsUnlocker are able to proceed with self-sufficiency while fighting against malicious viruses which aim to violate operating system (OS) processes.
So, if you want to heal your locked computer, you need to download Kaspersky Rescue Disk on another computer and create a bootable drive. First of all, install the security system and set up a startup disk. Then you have to insert the boot disk into the compromised computer. After you start your PC, you have to go to the boot menu and choose the drive which contains the antivirus software as a boot drive. Furthermore, open WindowsUnlocker service, go to the menu and select "Terminal", type "windowslocker" and just press enter. Finally, select "Unlock Windows" option and you are done. The security service is cleaning your computer from the locker.
Your computer will be unlocked as soon as the WindowsUnlocker completes the purging process. Unfortunately, some chunks of lockers or other malware may still appear. In order to remove them, make sure to run a system check. You may also want to change some parameters including checking for objects of viruses, setting up additional parameters and parameters for updating. When you are finished, just make sure to create a report on updates and checks, and finally, check on how the program is performing.
About the author