Ring of Elysium[1] is a popular, free-to-play, multiplayer online battle Royale game. The game is developed by Chinese-based video game developer Tencent Games. The company was founded in 2003 and focuses on online games.[2]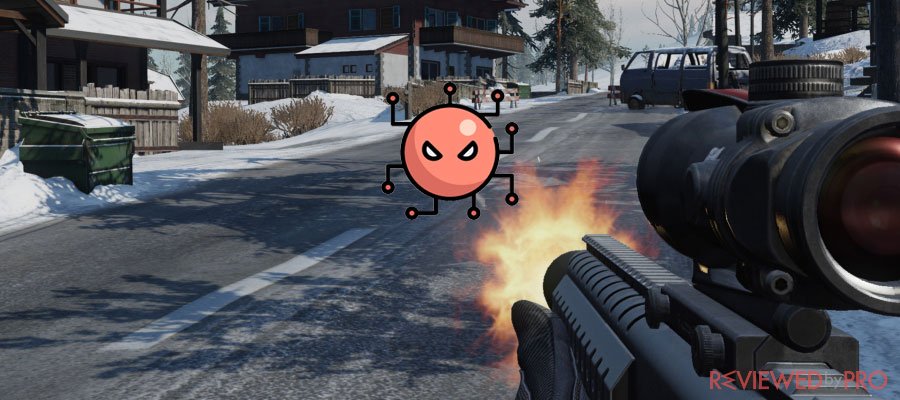 The players have been concerned about data and privacy issues
Many users on the Internet claim that the Battle Royale game Ring of Elysium contain viruses or steal user data. Some of the users even say that they have found cryptocurrency miner program on their device.
According to some players on Stream[3], the game has a root folder that includes keylogging software. The monitored information could be collected and sent to Chinese-based servers. In addition, other users note that the game is eating too much system resources and slowing down their computers.
It is worth to mention that the majority of users on the Internet forums remain positive about the game and assert that it does not install malware of any other kinds of threats.
Devs claim that Ring of Elysium does not try to steal user data or pose any other security or privacy risk
Recently on the official Ring of Elysium Facebook page[4], the creators made an announcement, answering security and privacy concerns.
For the data and privacy issues that players have been concerned about recently, we solemnly promise to all users of Ring of Elysium that your privacy is respected and protected at all times, Ring of Elysium would never illegally spy on user privacy. We also found that a small number of individuals defined Ring of Elysium as Trojan or malware, misleading the playerbase. In regards to this issue, we want to remind players not to trust any information from unofficial platforms to avoid deception. Furthermore, the right of legal action is reserved against those who spread rumors maliciously, an act which damages the reputation of Tencent Games and the Ring of Elysium brand.
The company says that the Ring of Elysium game works under the premise of internationally applicable privacy protection regulations and game security standards. In addition, The developers note that the came will apply and protect user data in a legal manner and access data including game identification information, hardware device, and identification information, information about the operating system, file and memory information, information related to ongoing processes, drivers and other executable codes, dump information and other user data allowed by privacy policy.
The company also provide users with their email address for any security concerns they have.
If you are not sure which Internet security software or antivirus application to choose, make sure to check out our security section and choose an application that fits your needs! Our security team at Reviewed by Pro constantly tries new products in order to provide you with up-to-date information and reviews of the latest Internet security and antivirus applications not just for your Windows PC, but also for your Mac and Android devices.
About the author
References