Android is the most widely used mobile operating systems in the world. Thus, malware that targets Android devices is more common than any other type of mobile malware. In addition to that, Android users are also more exposed because this OS allows them to download applications from various sources, while Apple users have only one official iOS App Store.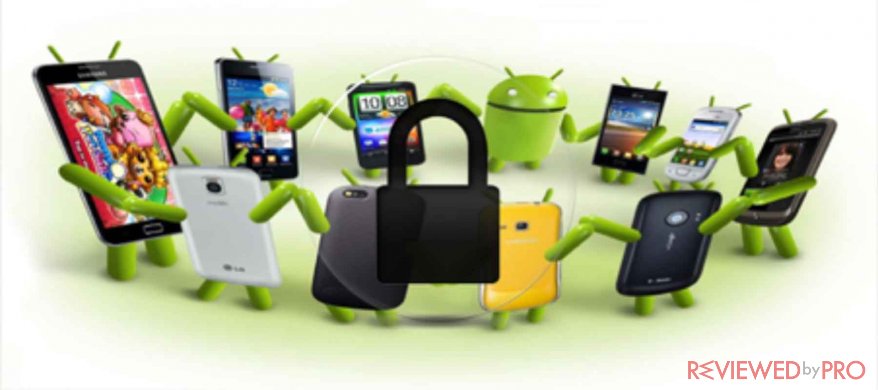 So, even though Android gives its customers a larger selection of applications, it has more issues with security because basically anyone can write and distribute potentially malicious app. As a result, it is really easy for an Android device to become compromised.
In order to minimize the risk, this article provides you five general tips:
1. Install applications only from the Google Play store
Google operates a whole department that is responsible for checking apps before they appear on Google Play. Malicious apps can still manage to get into the store, but still, the risk to download an infected app from  the Google store is lower compared to other sources.
Other stores can also be trustful, just make sure that they are well-known and do not accept suspicious apps from questionable developers. You can also disable the installation of applications from third-party sources in your device settings. This will ensure you that your mobile is protected from most of the viruses that are distributed via ads and third-party websites.
2. Choose trusted and famous developers
A successful organization that operates famous brands always makes sure not to distribute malicious apps risking their reputation. So, check out the developer's name, list of the already existing published applications and contact details in the app description.
3. Read user reviews and check the app rating
Remember that a high rating informs you about a good and safe app. However, some attackers can use Trojans to boost the app ratings and create fraudulent reviews.
Keep in mind that you cannot always trust a high app rating. Reviews are also an important part while choosing an app. Make sure to check that these reviews were written by real consumers, and not bots. Reviews generated by Trojans are usually simply worded and very similar. If you see multiple reviews that are the same or similar, it is another warning message that the app might be malicious. Real user reviews are more detailed.
4. Beware of permissions the app requests
This system of permissions and agreements is how Android protects and manages the control and the freedom of the app. Apps use permissions to get access to certain features or information.
Do not forget that the highest threat is when the app is allowed to collect your personal data including contacts, location and other info. It might as well be taking photos, stealing video or audio files, and sending messages.
So, before installing the app, check what kind of permissions this app requests and carefully evaluate them.
5. Make sure to use a trusted security solution for your Android device!
To sum up, you should ask yourself these questions before installing the application: Do you really need this app? Do you trust the developer? Does the permission request look reasonable?
You won't have any security issues if you choose apps with some common sense and basic security knowledge.
About the author