PC Protect Pro Antivirus user manual
This short user manual will help you to install the PC Protect software on your Windows PC. In addition, this article will introduce you to the PC Protect Antivirus application and will help you to use its main features.
Installation
In order to install the PC Protect security application on your Windows PC take the following steps:
Download the PC Protect application for their official web page.
Locate the PCProtect.exe executable from your downloads folder and open it.

The installation wizard will start to run.

In addition, during the installation of the application, the system will prompt you to install V9 Network adapters that will enable the PC Protect VPN add-on when purchased. Click Install.

Once the application has been installed, you need to log in with your account email and password.
Congratulations! PC Protect should have been successfully installed on your Windows PC. Please make sure that your device is connected to the Internet during the installation, so the application can update the virus definitions. PC Protect will start to run when you start up your Windows, but can also be located in your program files folder.
App Dashboard
The main application's screen is its App Dashboard. This window allows users to view everything from here and navigate each of the PC Protect Pro Antivirus subsections.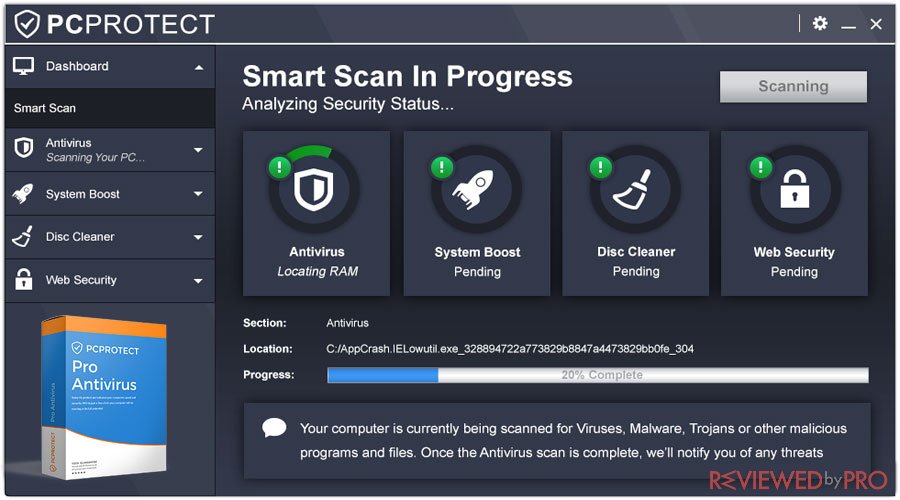 Once you installed the application, it will perform its first scan through your PC and will provide you with your PC's health status and the scan results.
Antivirus
The Antivirus subsection is responsible for detecting and blocking malware and viruses. The Antivirus window will allow users to perform the following tasks:
Quick Scan will check the critical places, such as the Desktop, Startup, Browser, Cookies, Cache, and Folders.
System Scan will check your entire Internal Disk.
Any malicious icons detected will be kept in the app's Quarantine. From here you can delete or restore quarantines files.
Real-Time Protection enables users automatic protection in real-time.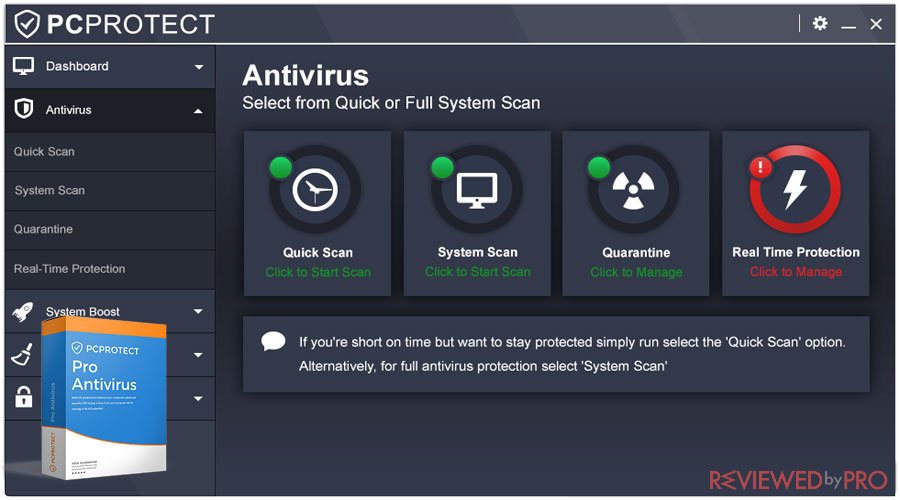 System Boost
The System Boost subsection contains three main following elements:
Startup Programs

Uninstall Applications

Browser Manager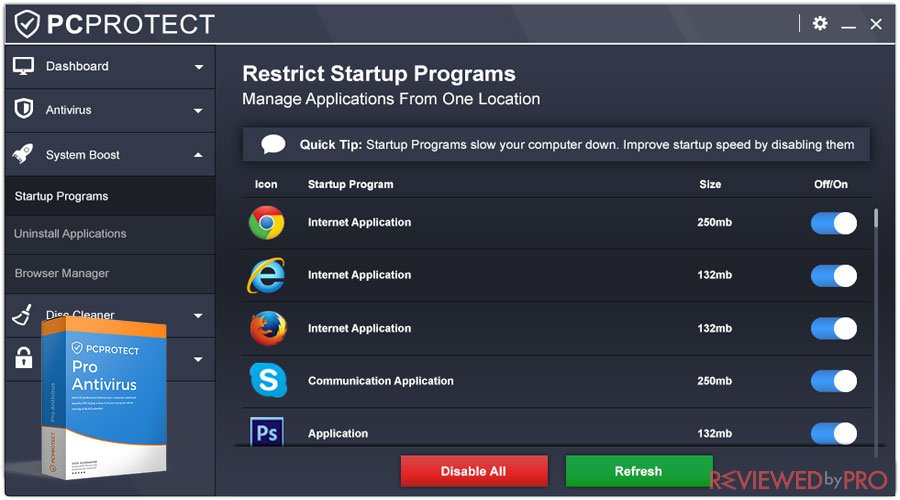 Disk Cleaner
The Disk Cleaner subsection contains two main features:
The Duplicates feature searches for any duplicate files and enables you to delete them, in order to free up space.
Junk Shredder finds junk data that can potentially slow down the device.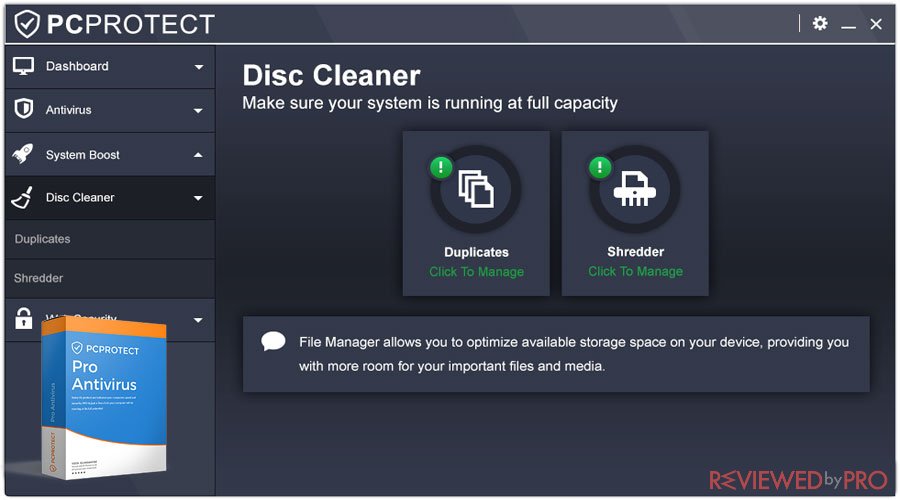 We hope these guidelines will help you to install and use the PC Protect Pro Antivirus application.