There is probably no need to tell you about the need for mobile antivirus. As Google mobile operating system Android leads the industry, the malware targeting Android devices increases rapidly. In addition, to be vigilant in taking any suspicious actions such as downloading applications from third-party stores, unknown developers and so, Android users should take care of their device security. This article will guide you to one of the most popular mobile security in the market – Norton.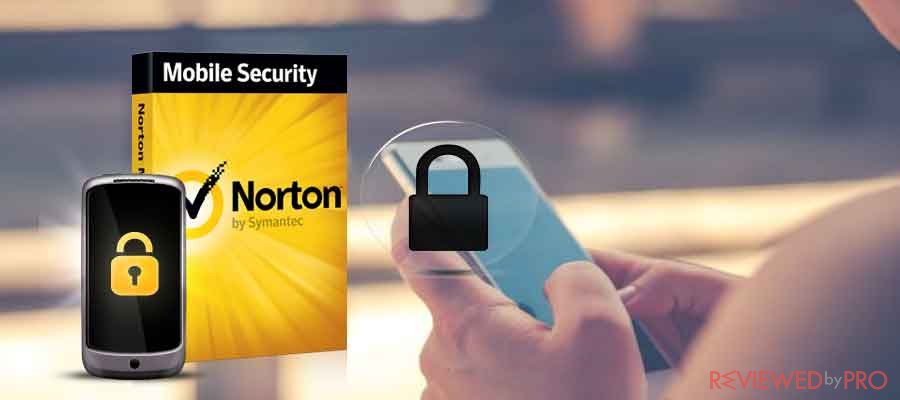 Norton Mobile Antivirus[1] is an award-winning protection for your smartphone or tablet and offers consumers advanced protection. Norton provides consumers with not only an anti-malware function but also innovative privacy protection, unsecured Wi-Fi detection, enhanced anti-theft features, web protection, and app scanner.
Norton Mobile Security checks more than 20 data categories in order to make sure that your privacy is protected.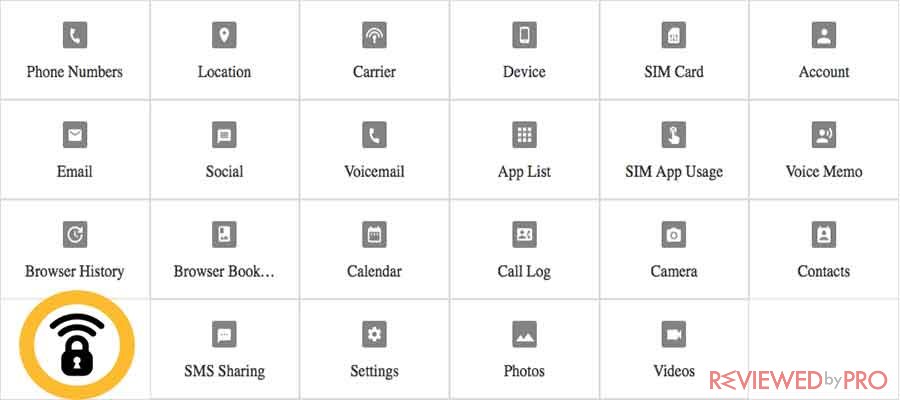 AV-Test Innovation awarded, advanced Android app scanner will ensure your protection against rogue apps. What is more, App Advisor feature will provide you the information on apps installed, the information combines privacy issues, high data usage, battery drain and more. In addition, App Advisor for Google Play will inform you the details about the risk evaluation before the app is installed
Norton Mobile Security and Antivirus is available for free and you can get it at the Google Play store. The free edition offers basic protection. The Premium version is available for $19.95 per year and it includes 10 licenses for Android and iOS devices. Norton Mobile Security and Antivirus Premium offers the full set of functions.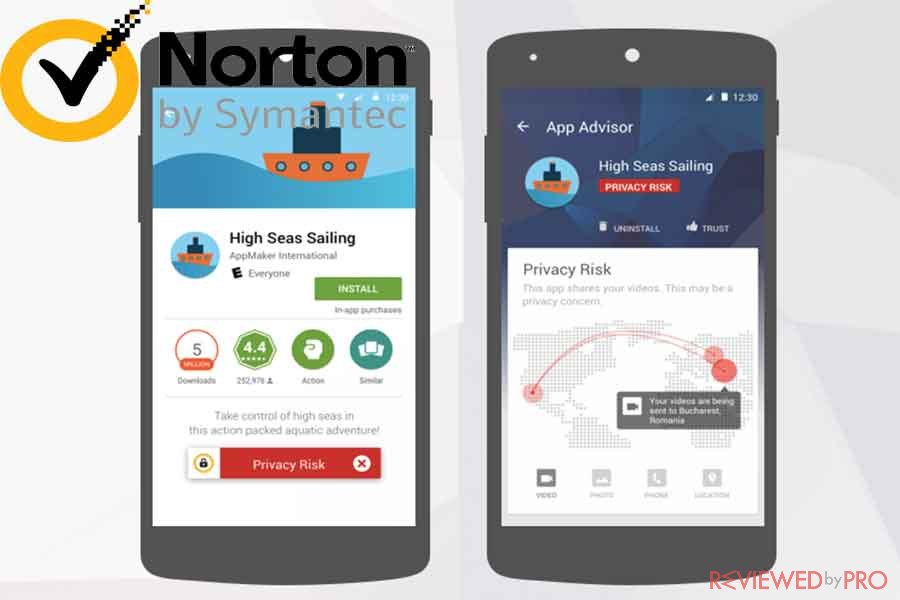 Full set of features
Anti-Theft
If you lose your device or it gets stolen this feature will remotely lock and wipe the personal and sensitive information in order to prevent third-parties from accessing it. The software also allows it to start a backup and activate a loud Scream alarm. The Sneak Peak feature allows you to take a picture of the thief. 
Wi-Fi Security
This feature will detect and notify you about unsecured Wi-Fi networks. It also prevents third parties from seeing your online activity, including attempts to steal your credentials, passwords, and other sensitive data.
Web Protection
The protection will block fraudulent and suspicious websites and will protect you from phishing attacks. Norton Web Protection screens for malicious URLs and fraudulent URLs. Web Protection is available for Android browser, Chrome, the Samsung S browser, Firefox, and Opera.
Safe Search
Safe Search will ensure your personal information is safe from malicious sites that can potentially install ransomware, Trojans, and other cyber threats.
Call Blocking
The feature will protect you against annoying calls and phone spam.
Contact Backup
This feature restores and shares your contact information across all your mobile devices.
 System Advisor
The feature helps identify exposure to cyber threats by scanning your device and Android operating system.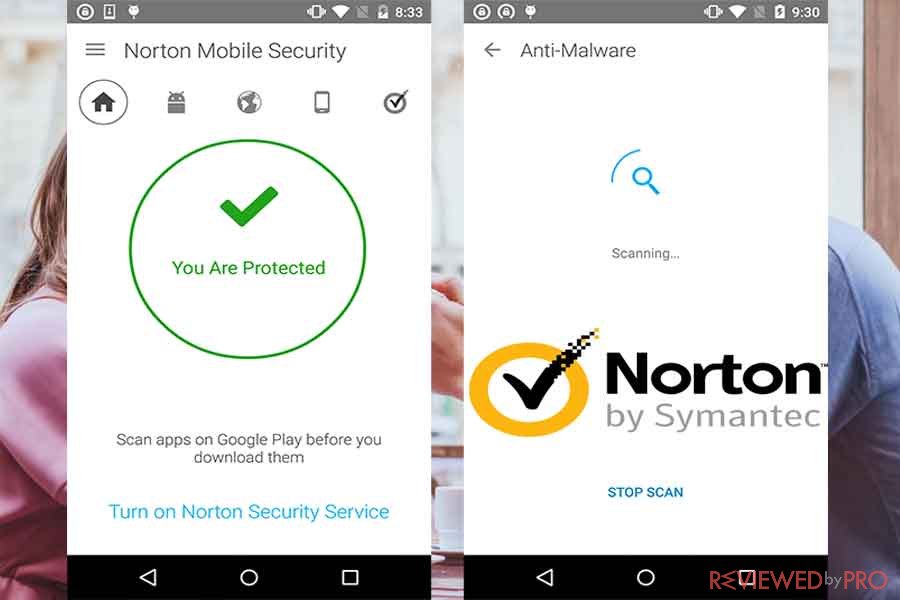 Norton Mobile Security and Antivirus comes with simple and easy to operate user interface. A central provides users a quick access to every feature and it is also possible to swipe between each feature's page.
Norton Security and Antivirus offers lab-tested antivirus protection, along with excellent phishing protection and robust anti-theft tools for your Android.
According to the PC Mag,[2] Norton Mobile Security provides consumers advanced scans and protection against malicious apps, also has well-rated anti-theft features, great phishing protection and a smart app which notifies consumers about malicious and suspicious apps before the installation.  
According to Google, Norton Mobile Security and Antivirus was downloaded between 10,000,000 to 50,000,000 times.
About Norton by Symantec
Norton Mobile Security and Antivirus was developed by Symantec Corporation, which is one of the biggest names in the digital industry. Symantec is an American-based security software company that provides security products and solutions for both, individuals and businesses. Norton security software is well-rated and trusted by security experts and consumers around the world. Norton offers security products against all kinds of threats, malware, security breaches, and other cyber attacks.  
About the author
References