Microsoft Security Essentials user guide
These short user guidelines will provide you with some basic information about Microsoft Security Essentials and will show you how to perform a scan, in order to ensure your PC's protection. 
It is important that Microsoft Security Essentials is updated and enabled to scan your system at least once per week.
Keep in mind that the Internet connection is required in order to download and install all the necessary Microsoft Security Essentials updates.
Perform a full scan
If you want to perform a scan and check your computer health status, take the following steps:
1. Launch the application by double-clicking Microsoft Security Essentials icon in the taskbar. The Microsoft Security Essentials dashboard will display the status of the PC's security.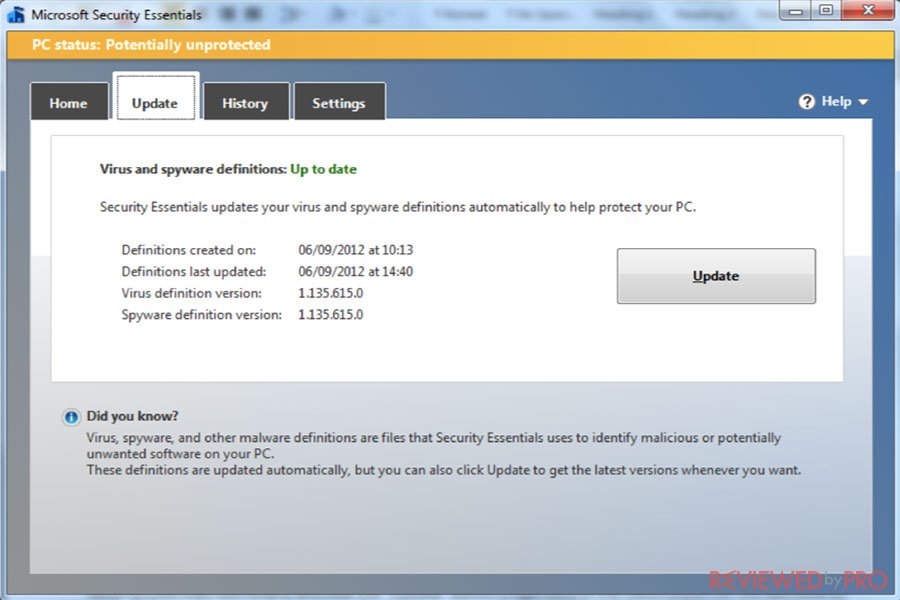 2. Before starting a scan, we recommend you to check that Microsoft Security Essentials is updated with the latest definitions. This way the scan results will be as accurate as possible. To do so, click Update button under the Update tab.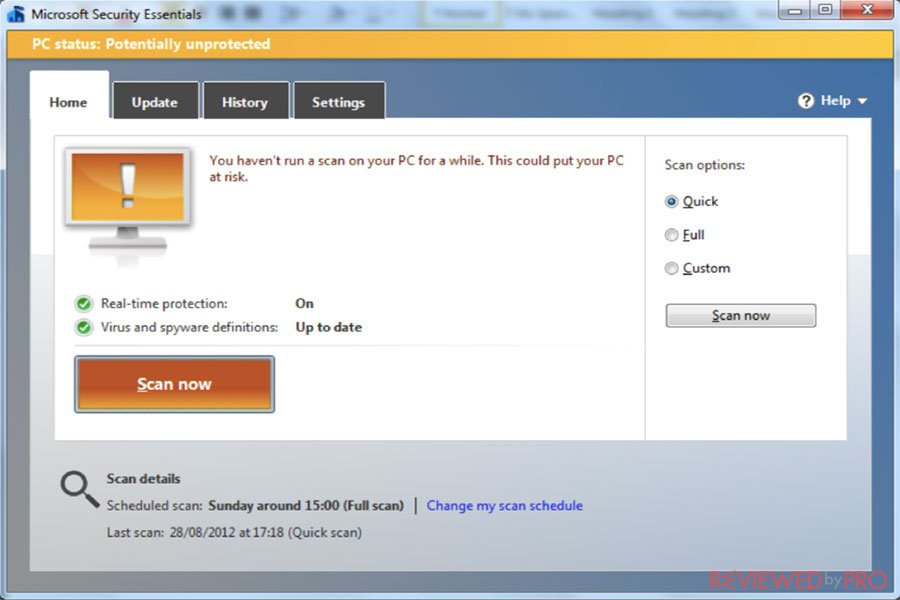 3. Once the updates are completed, go to the Home tab. From here, select a scan option Full Scan, and click Scan Now.
4. The full scan can take up to several hours to complete. You will be able to see a progress throughout the scan. You should make sure that your PC is plugged into the mains electricity supply and your PC is not in sleep mode.
5. Once the scan is completed the application will provide you with scan details and results. The full scans should be repeated on a weekly basis. This way you will ensure your PC's security and protection.
As you can see, Microsoft Security Essentials provides users with additional types of scan modes, including Quick and Custom scan. The Quick scan will scan the most critical places of your system, while the custom scan will allow you to select which parts of the system should be examined. 
In addition, under the History tab, you should see all the information and results of the previous scans that were performed on your system. In order to examine the previous health status and scans, simply, click on the History tab. 
Finally, under the Settings tab, you will be able to adjust the settings of the program.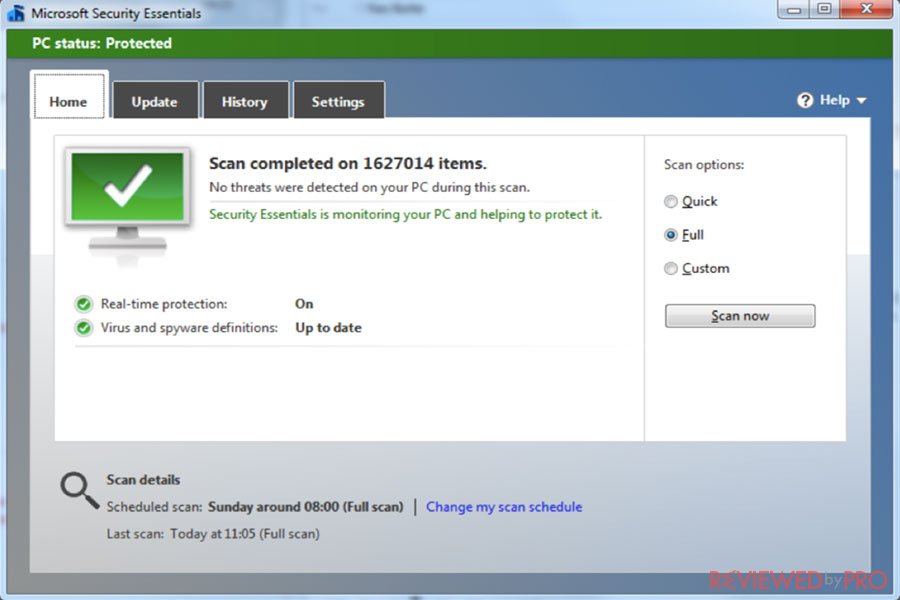 We hope that this information was helpful and useful. As the software does not include other additional features and focuses only on detecting and removing malicious items, we also recommend you to get a reliable third-party antivirus application, to ensure the complete protection of your PC.